Wedding Shoes! What to wear?
Let's talk wedding shoes
From designer labels to fabulous flats to trainers, wellies and slippers. In our latest blog, we asked six brides about their wedding shoes and we discover which shoe was the perfect fit for each brides big day and why!
The designer label
Sophie and David married at Knightor Winery and their photographer on the day was the very talented Verity Westcott Photography. For our bride Sophie there was only one designer label on her wish list and that was Sophia Webster, here's her story…
"Every girl has one thing she wants for her wedding and my shoes were definitely that thing. I saved weekly from getting engaged and managed to buy them in time!"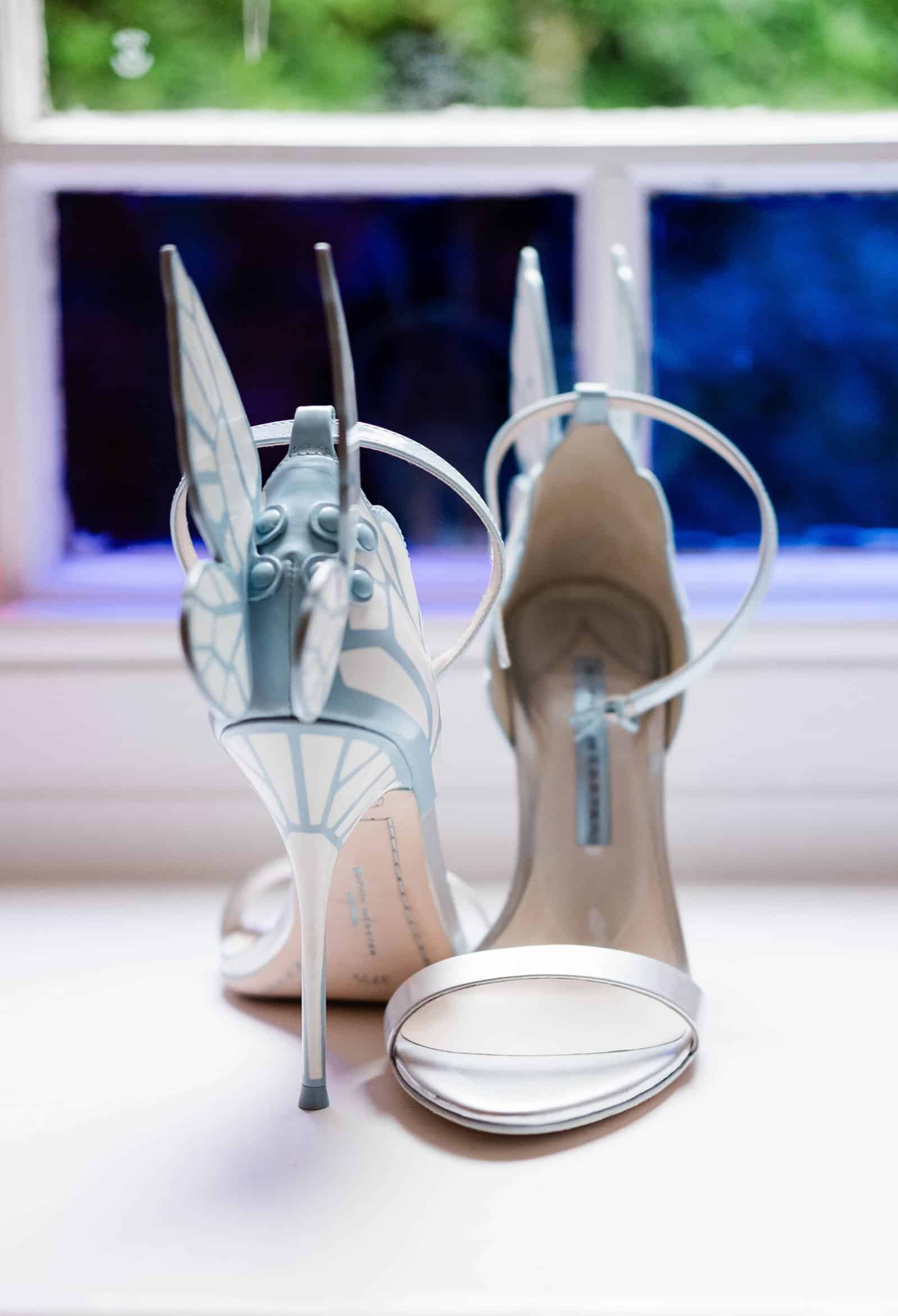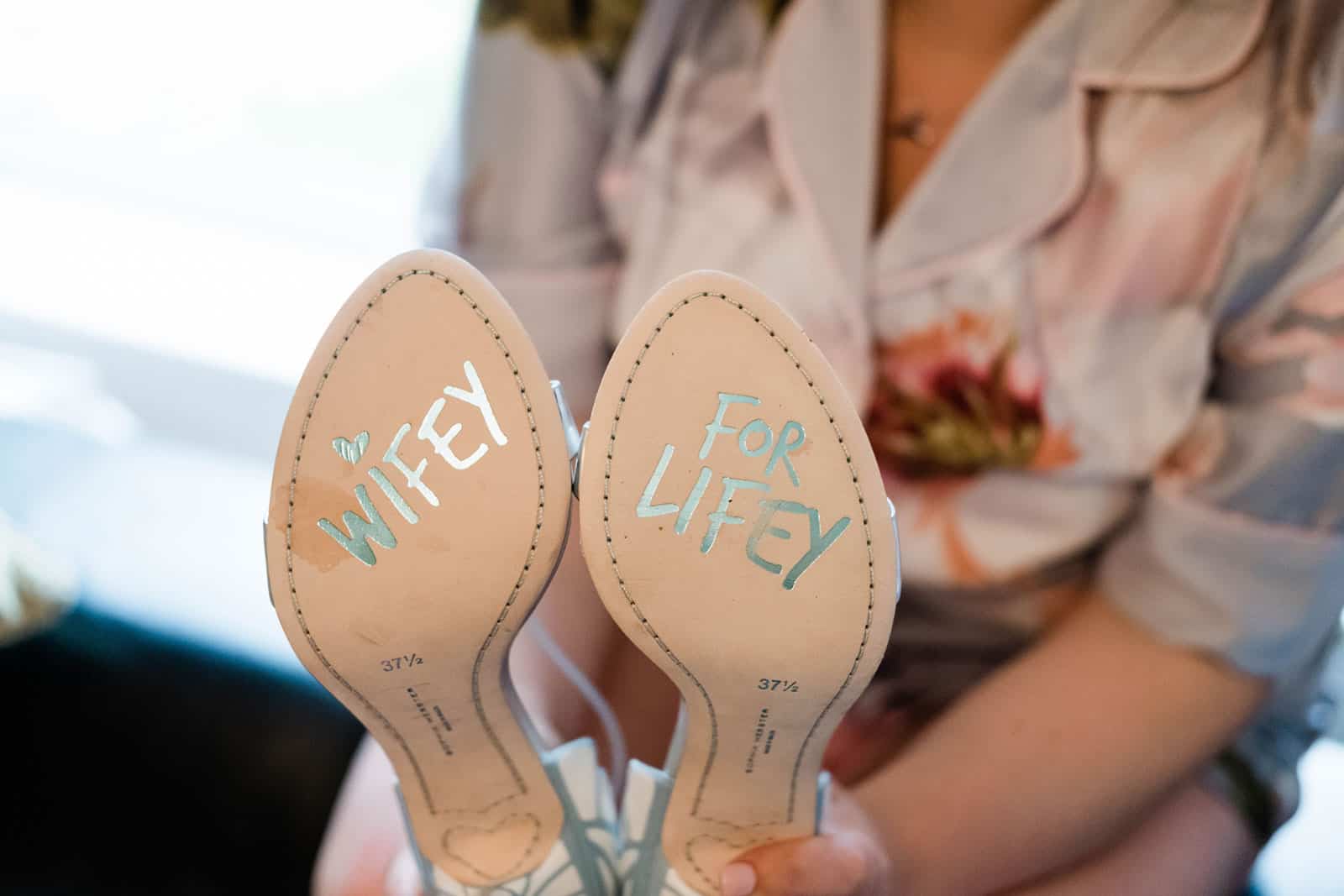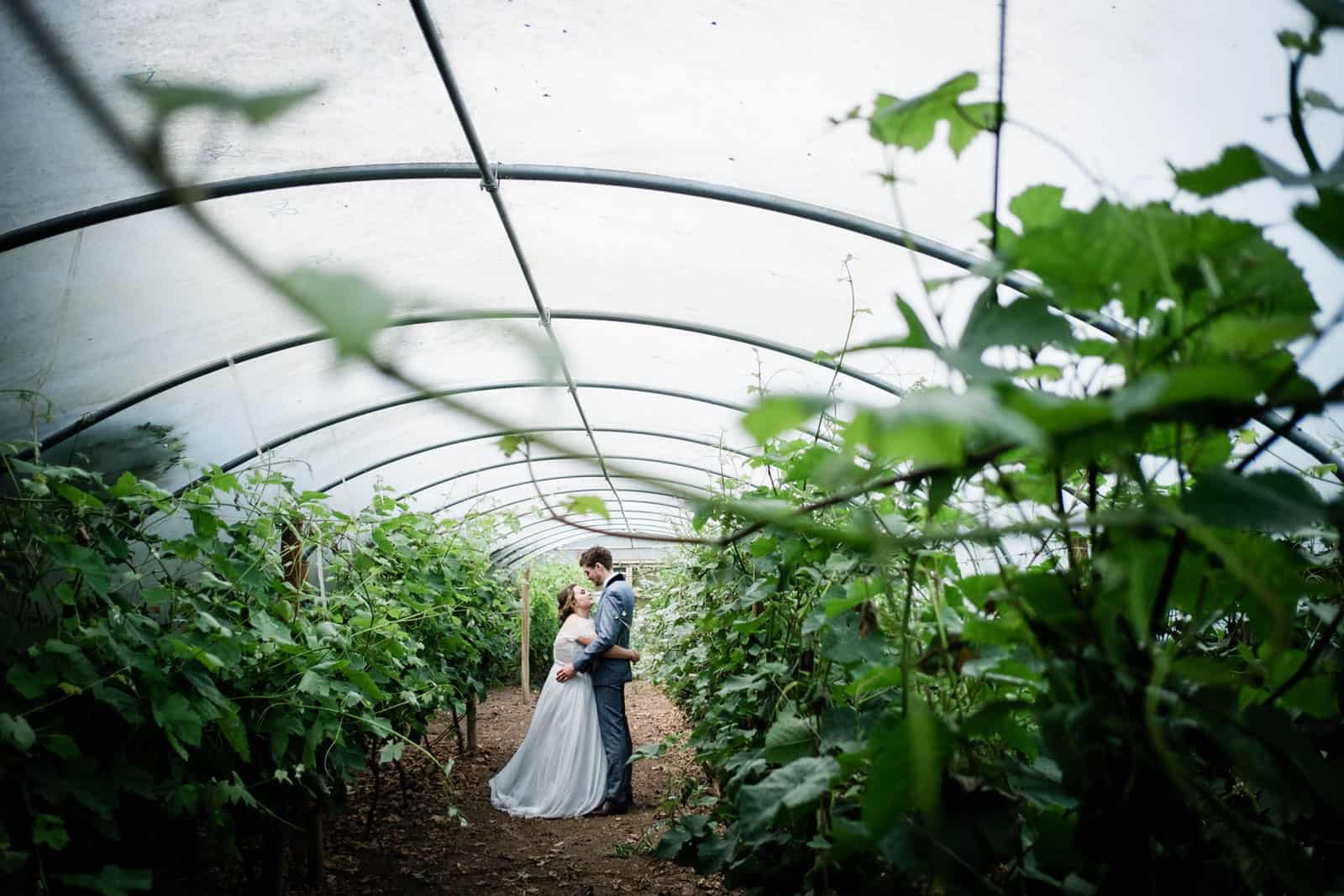 DM's (DM's and dinosaurs)
Rebecca and Steve married at Carlyon Bay Hotel and their photographer on the day was Sofie Michelle Photography Rebecca had decided very early on that she wanted to wear Dr Martens on the day. Here's her story…
"I've always loved them and knew a pair would see me comfortably through a whole day of walking and dancing. Not a conventional bridal shoe, but then I've never been one to be conventional! I was extremely fortunate to snag a pair of gold glittery DM's in their sale, which I wore around our flat for weeks before the wedding to break them in. They came with gold ribbon laces, which gave them that extra pizzazz!"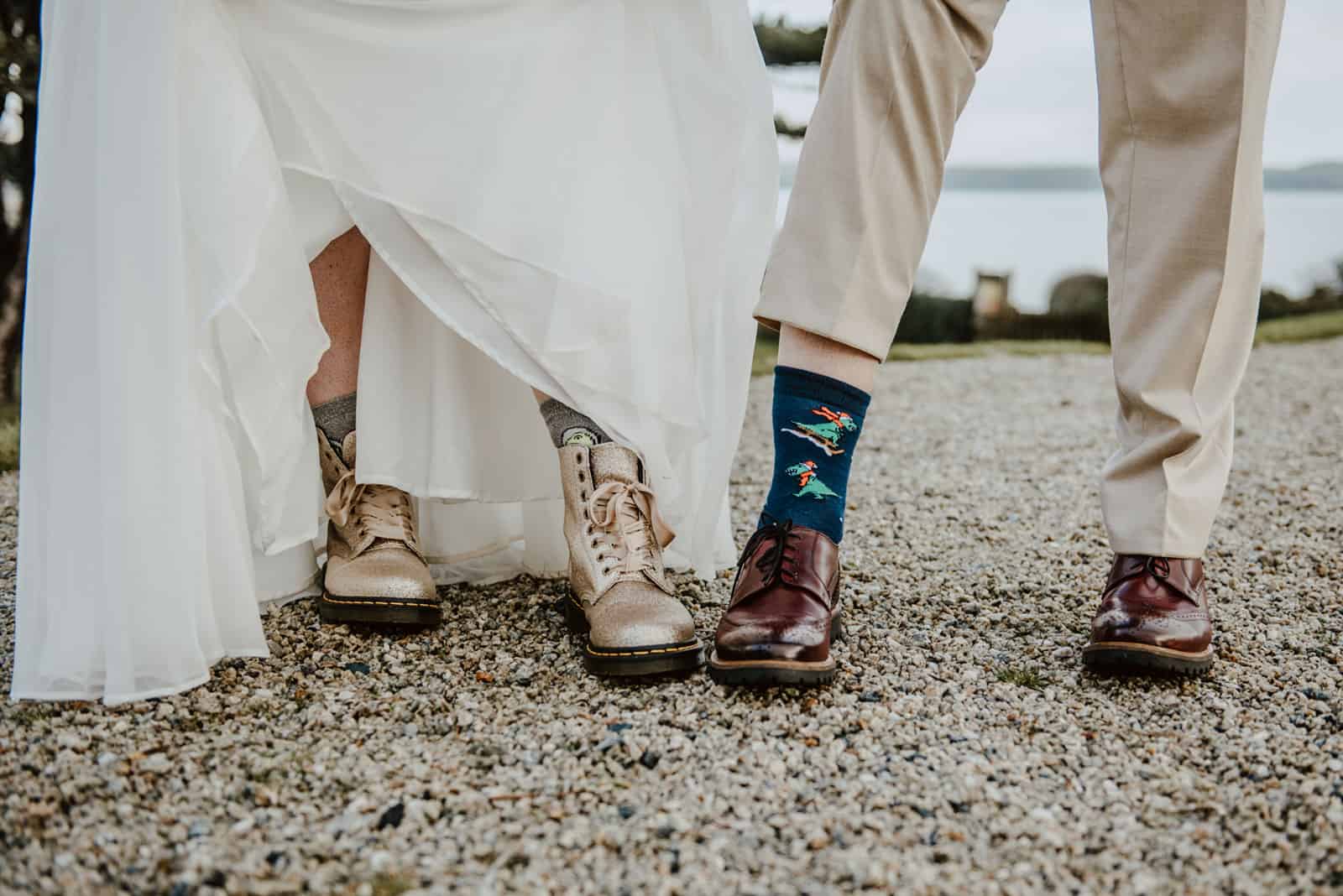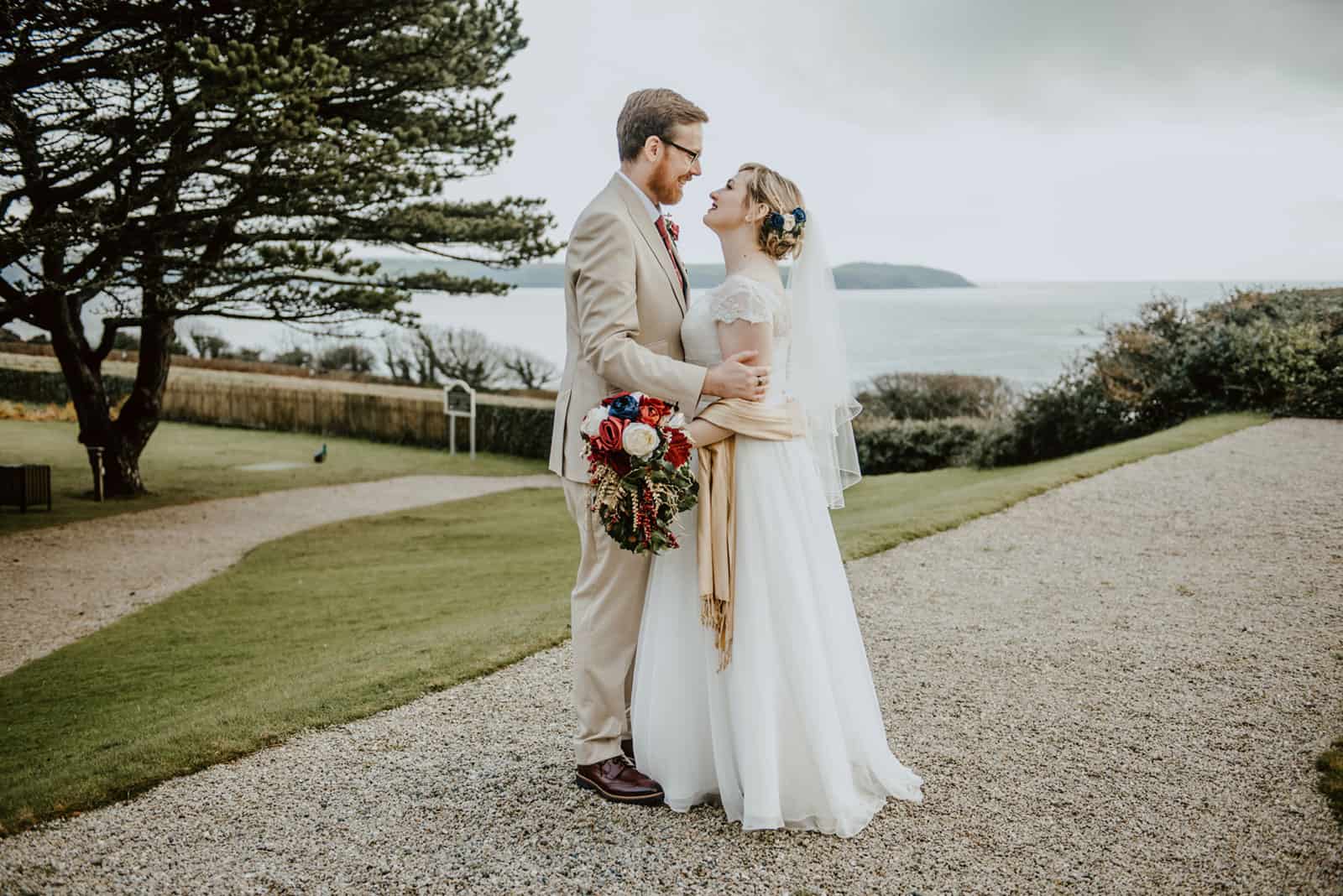 Slippers?!
Yes, ladies slippers! At eeek! HQ we love this top tip from Becky.
Becky and Adam married at St Ives Harbour Hotel their fabulous photographer was Olivia WR Fine-art Photography, here's Becky's story…
"I'm telling you, never underestimate your comfort in the evening! My shoes which I loved, got kicked off, and on went my navy cat slippers! Me and the bridesmaids all had them because ladies, you need your comforts after being on your feet all day!"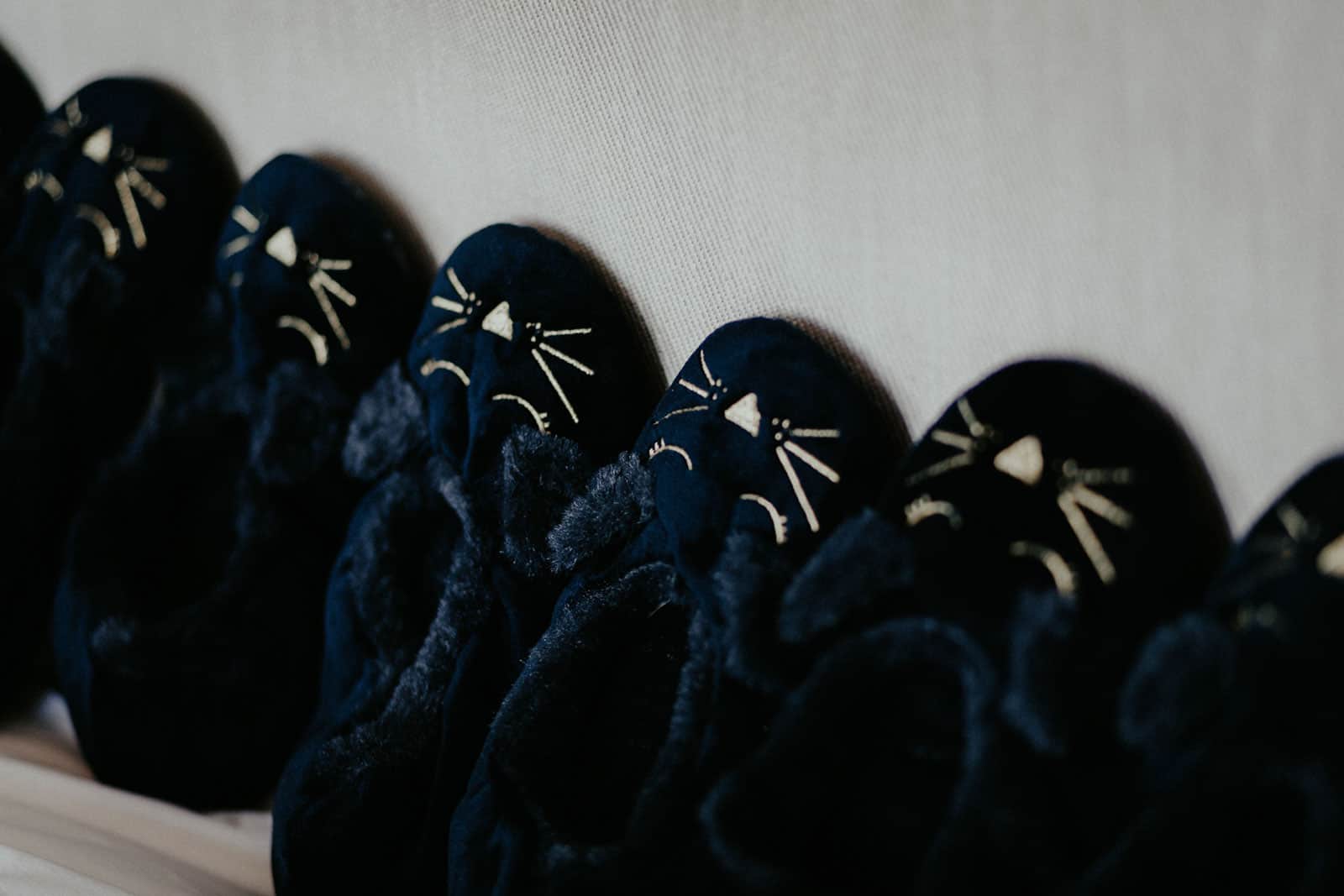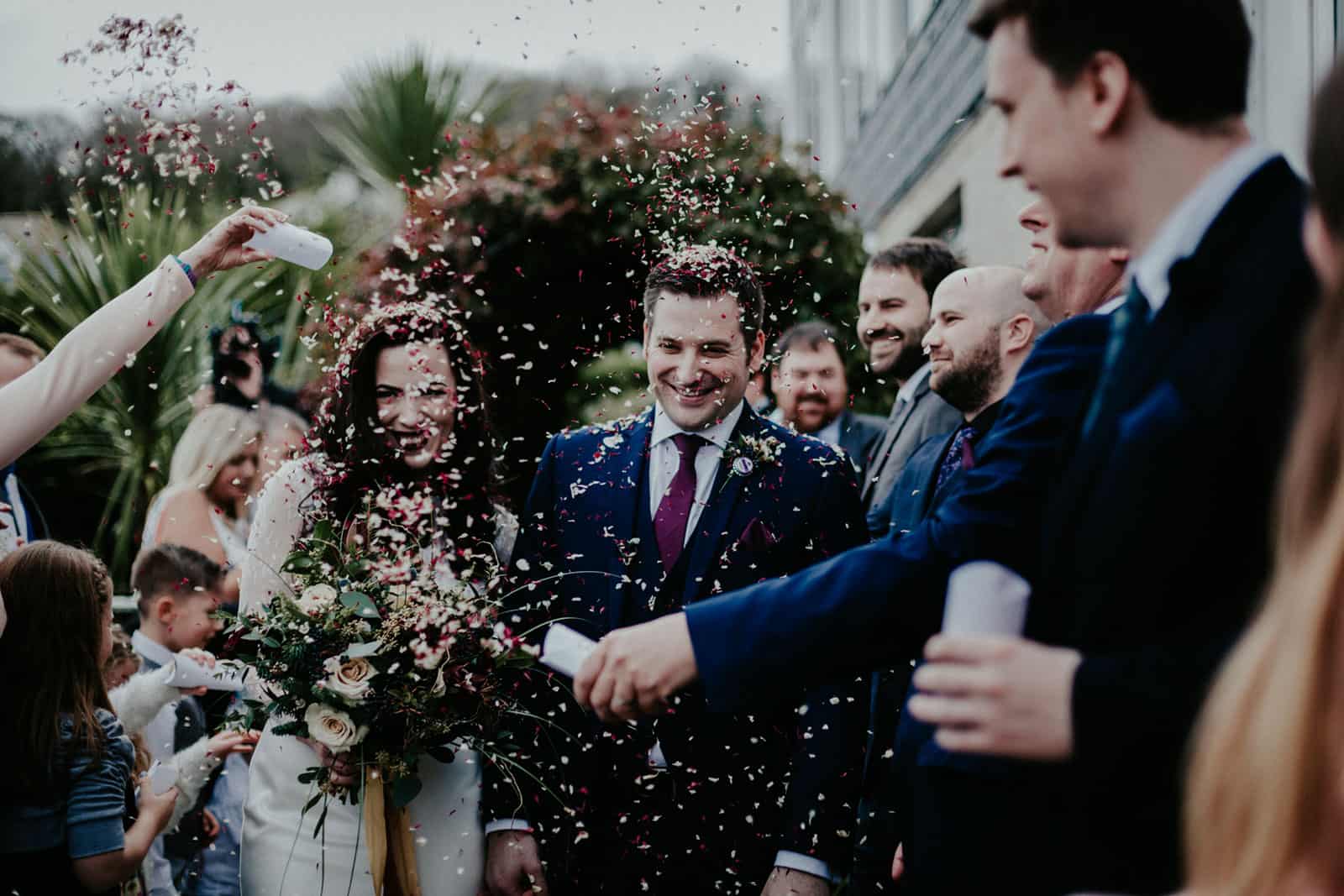 The Trainer
No ordinary trainer ice white Nike Air Max 90 trainers! Liz and Joe married at the beautiful Pencarrow House with its mix of classic English and boho festival vibe trainers were the perfect fit so Liz juxtaposed (contrasted) her beautiful dress 'Fantasia' by Catherine Deane with some Nike's and we love it! Here's her story…
"I'm quite tall so heels weren't really an option! I chose aquamarine as the stone for my necklace and earrings, as it is my birthstone, my flowers and the boy's suits were also shades of blue which tied it all in nicely."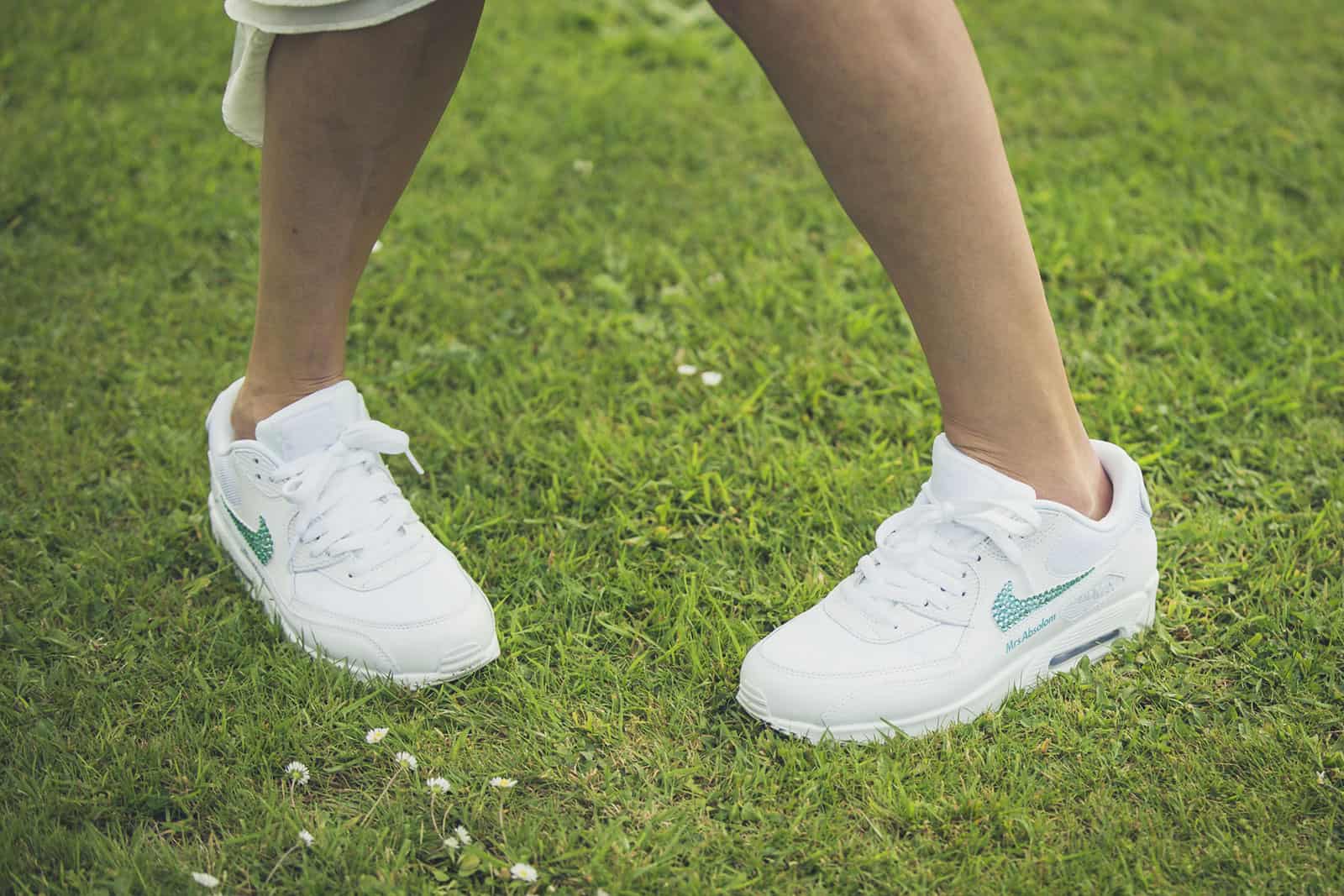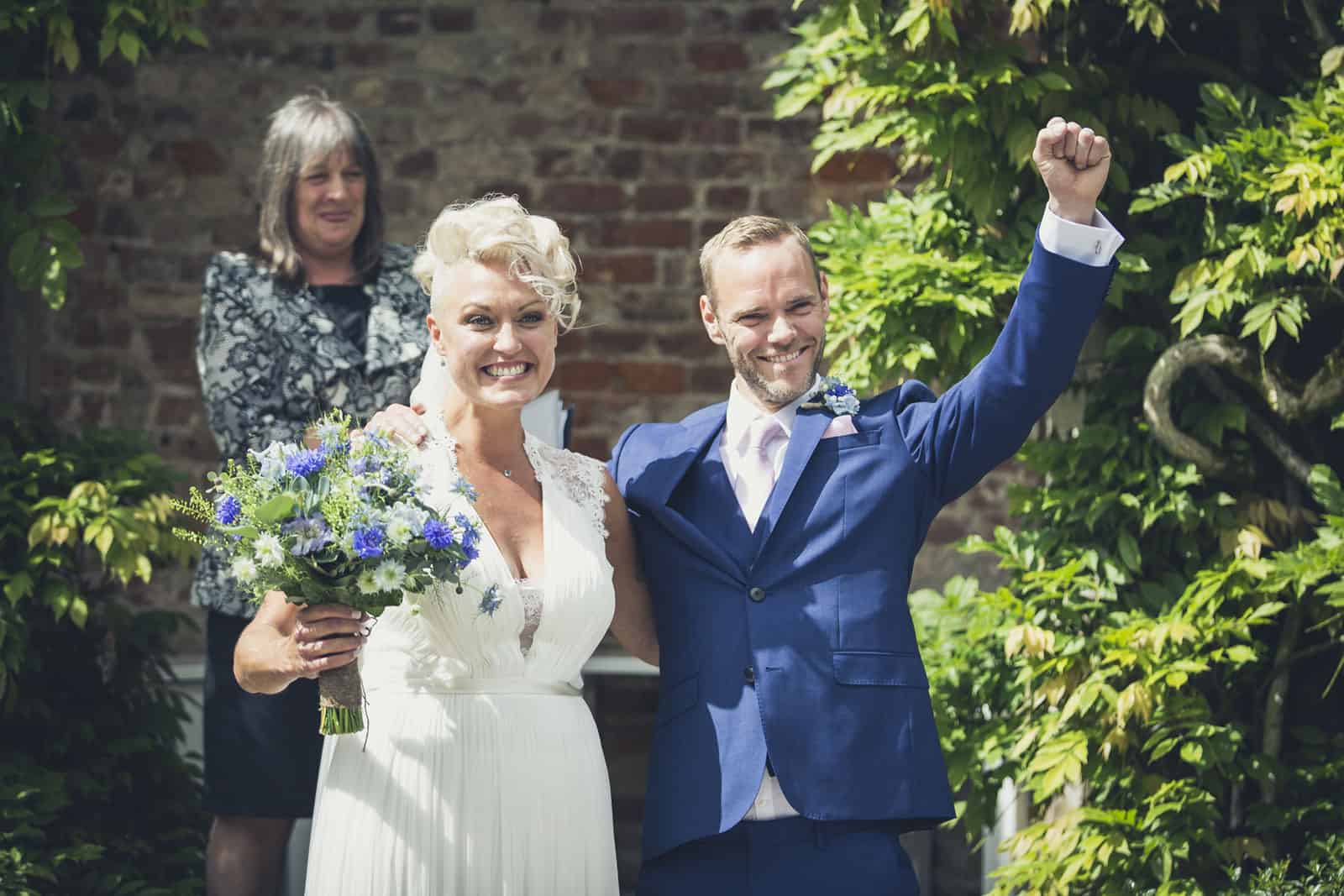 A Dress to show off the shoes!!
Beth and Chris instantly fell in love with The Green Cornwall they didn't even need to look anywhere else because they both knew right away it was what they both wanted. Beth chose a dress to show off her shoes…so the perfect dress had to be short and she chose a short vintage style dress…
"I really wanted a short dress to show off my amazing shoes!"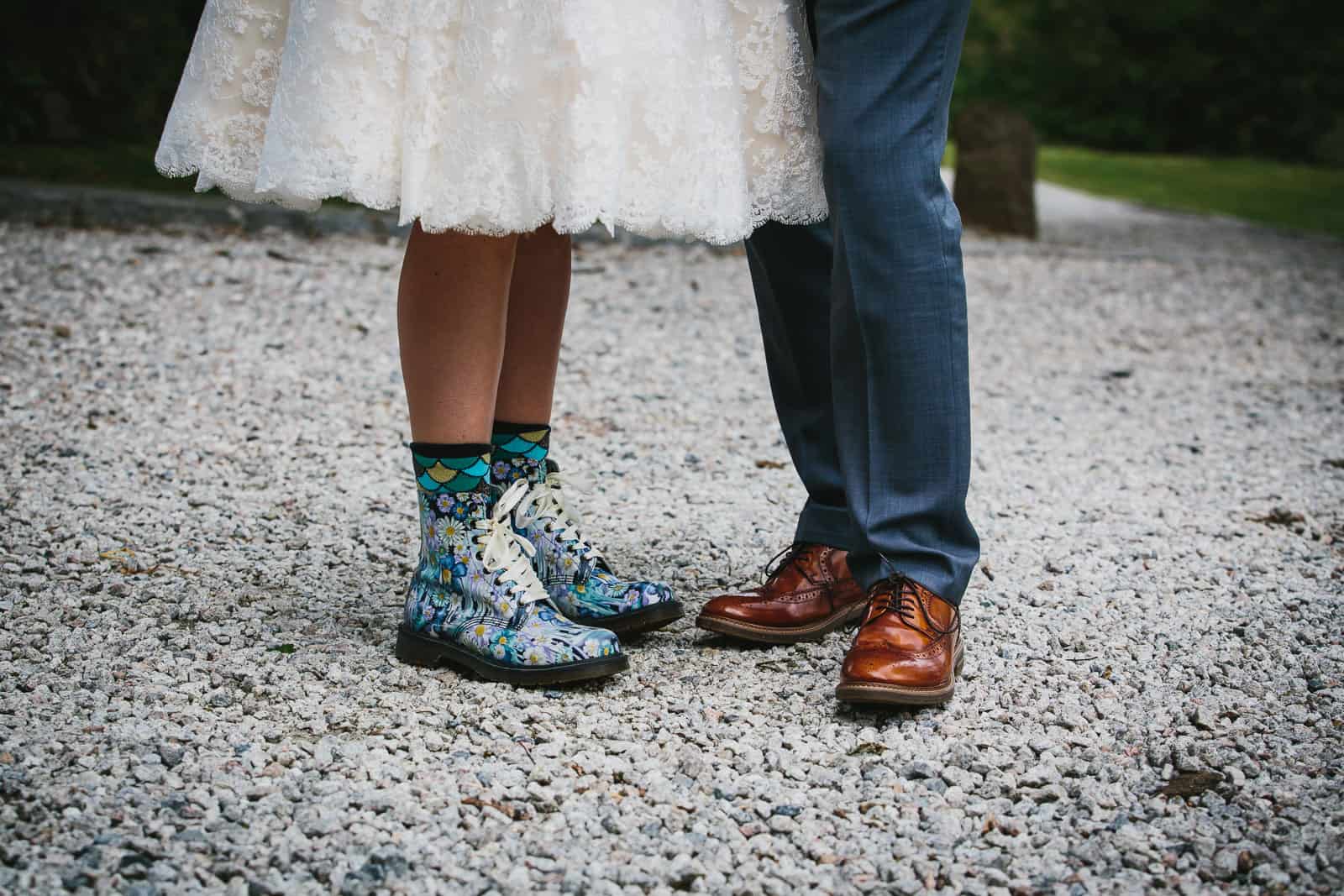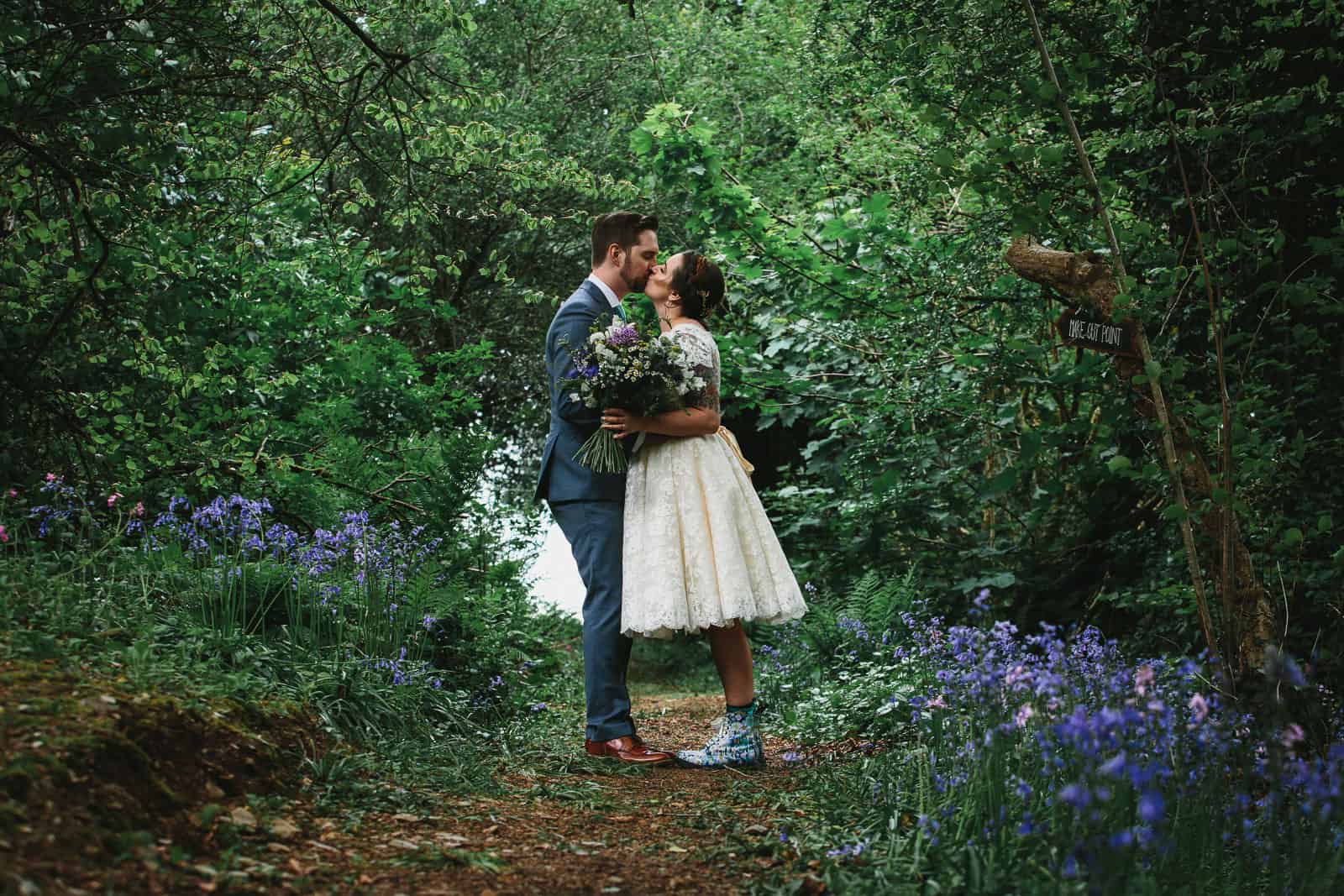 Wellies!
Lorah-Kate and William chose Pentillie for their elopement celebration because of its gorgeous location their day was captured by Enchanted Brides and their favourite part of the day…
"All of it! The photos in the grounds were fun, getting muddy in our wellies"