Wedding Planning Part Two
Your Wedding Planning Timeline Part Two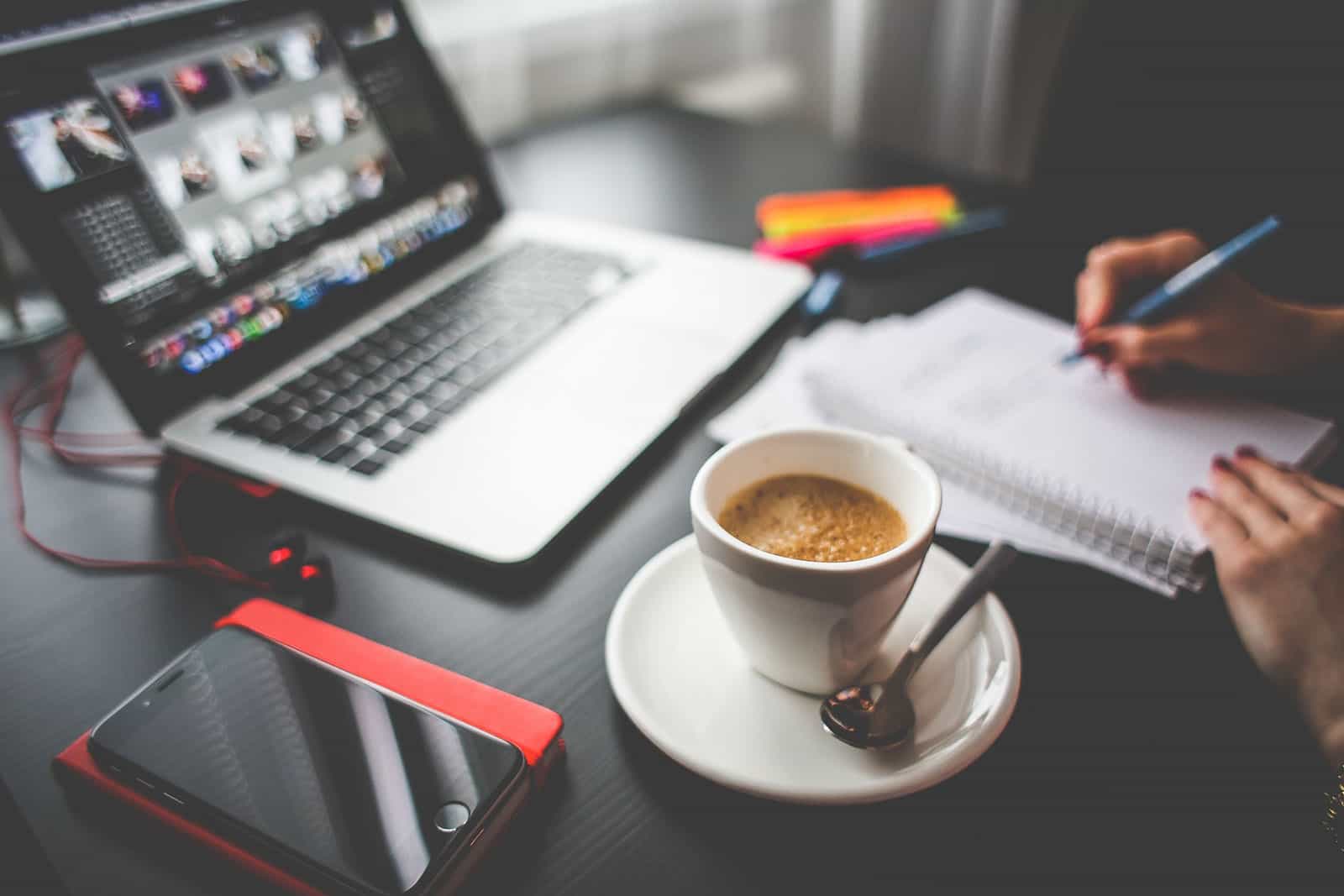 Welcome to Part Two of our Wedding Planning Schedule, we are going to be talking wedding styling, bridesmaids dresses, food, and flowers but before we continue have you read Wedding Planning Schedule Part One and Wedding Planning…where do I start? by Jenny Wren our first guest blogger? If you haven't you simply must!
If you are planning a wedding in Cornwall eeek! is here just for you. eeek! makes wedding planning a breeze. Sit back and look through many Real Weddings and remember if you see something you like click the image and get more information and links to suppliers. Enjoy…wedmin here we go!
8 months before the big day
Immerse yourself in the world of weddings, go to wedding fairs, buy a couple of the best wedding magazines set up your Pinterest boards (I know you have already!) follow wedding related Instagram accounts, read blogs and keep popping back to eeek! for ideas and inspiration!
All of the above will help you with ideas for your wedding day styling. Do you have a style in mind? Rustic and country or Sparkles and Glitz! Are you planning on a Themed Wedding? Your chosen venue will also help guide you…if you are having an outdoor ceremony, pull inspiration from the surrounding nature, or is something striking about your chosen venue that you could bring that into the styling for your day.
7 months before the big day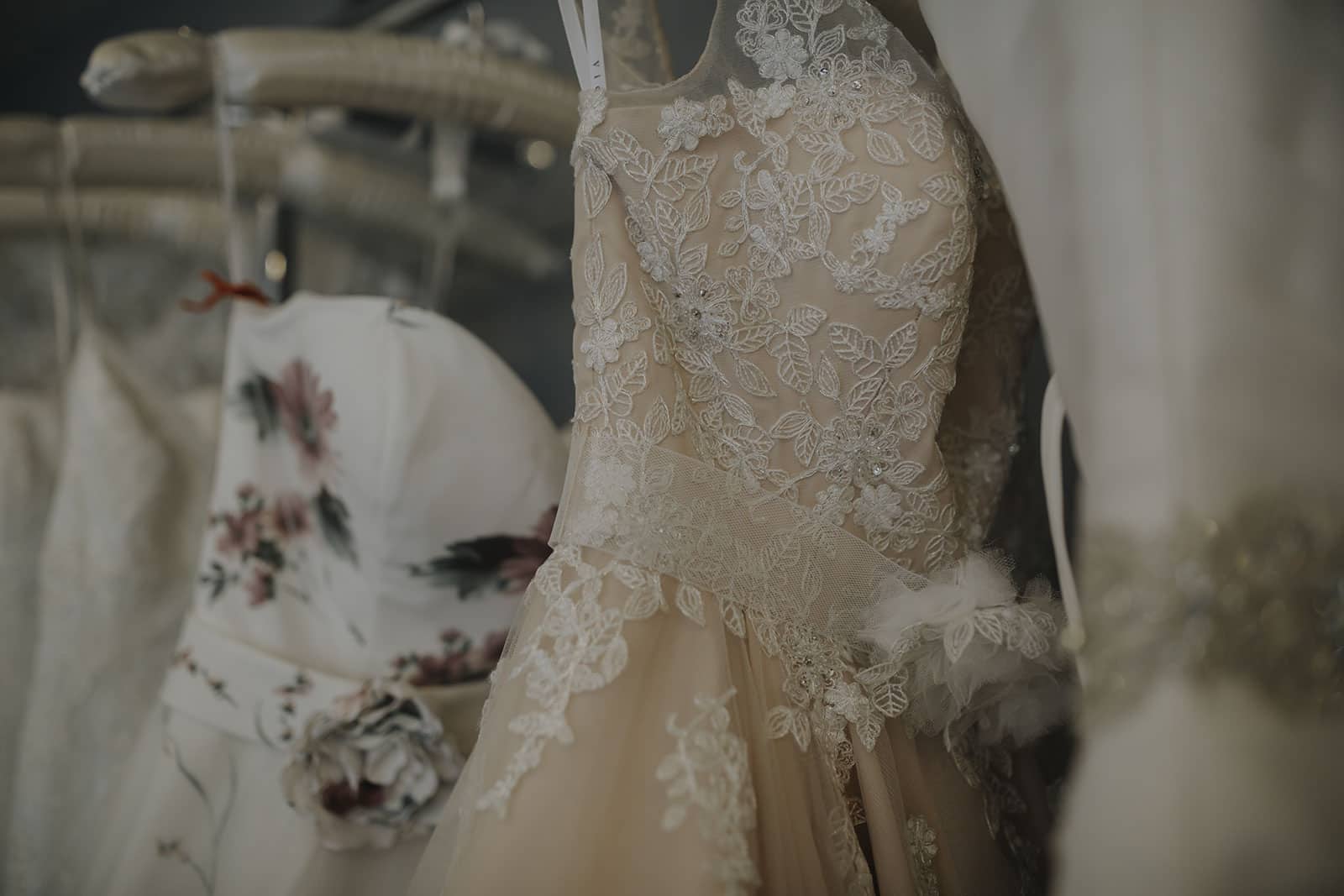 Bridesmaids Dresses! Plan a fun day trip with your bridesmaids but before you hit the shops do some research and planning. If you would like to visit some bridal boutiques for those designer dresses make an appointment first. Most bridal boutiques only take appointments so book to avoid disappointment!
Bridal Boutiques are a must not only will they have a beautiful range of gowns they will also provide you with invaluable advice on dress shopping.
Tara from The Bridal Studio in Helston says that 'Buying online is a risk! It's all about the fitting and a truly great fit can only be achieved if you have been measured correctly'
Timescales. It is important to point out here that it can take up to 5 months for the bridesmaid's dresses to come once ordered and then you must also allow time for alterations.
Keep in mind that this day is a fun day out, you could very easily get lucky and find the perfect dresses for your bridesmaids in one day, but do not panic if you don't, it's still 7 months before your big day so you still have 6 weeks to find those dresses!
It all comes down to fitting! The great news is that on trend at the moment is miss-match bridesmaids dresses which is great because different styles suit different shapes.
6 months before the big day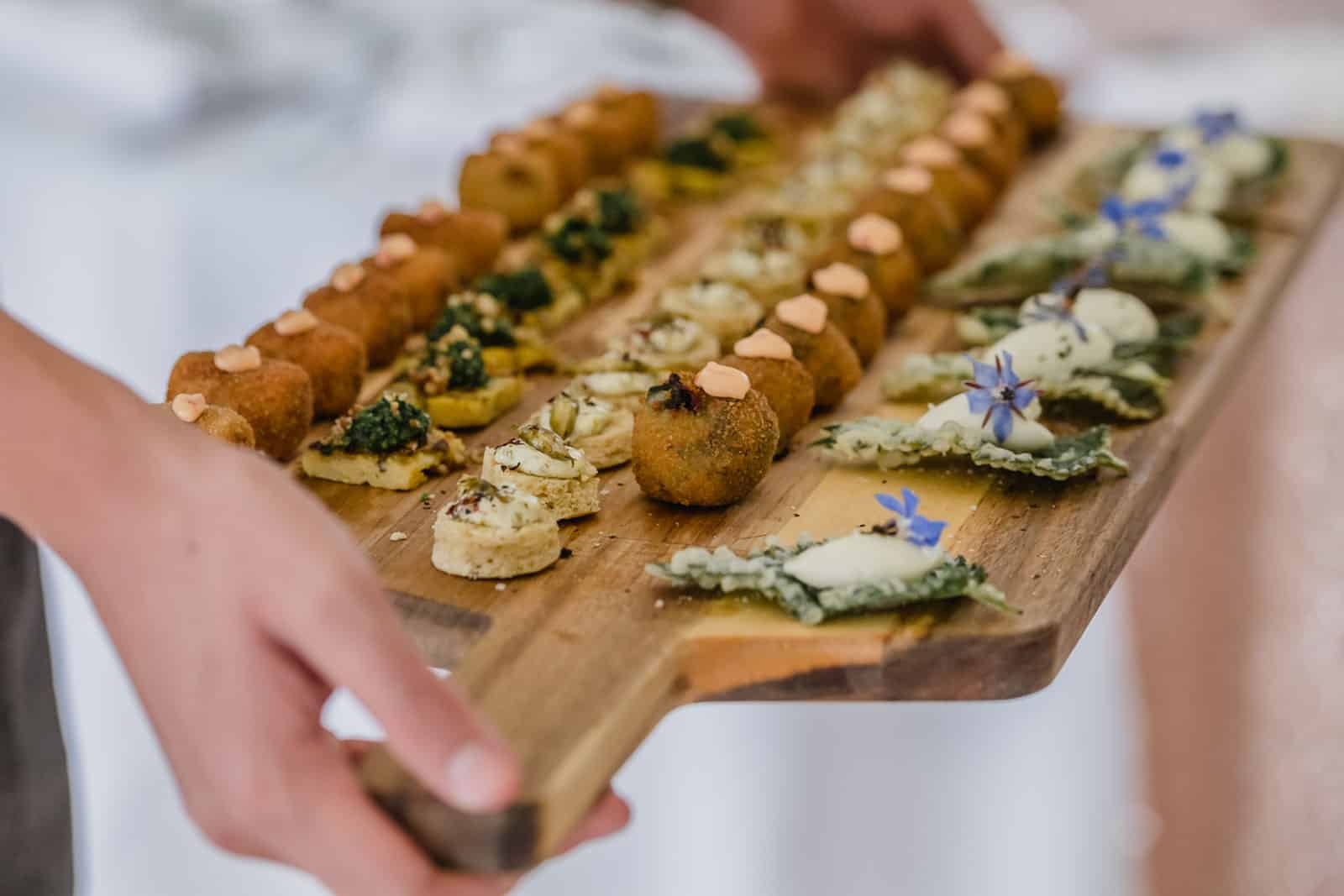 The menu, time to express your personalities with food. Do you want laid back and informal or are you more traditional? Rebecca and Simon had a vegetarian feast something we will be seeing more of in 2020. Have you travelled a lot as a couple? If you have share your taste of food from around the world on your day. Just don't go too hot!
Serving up sharing platters on the day is a great way to get your guests talking and the perfect alternative to a more traditional wedding breakfast. Barbecue wedding breakfasts are really popular and tasty, a whole lamb or pig can slow roast on a spit, it's also a relaxed and affordable way to cater for larger-scale weddings.
Pizza! Who doesn't enjoy a wood-fired pizza? Kernow Forno are able to cook up to 70 pizzas an hour – that's a lot of pizza, pretty quickly!!
Your Wedding caterers will also provide a full service, but you can plan it all yourself with the help from Serve Cornwall, and for equipment hire including ovens, plates, cutlery, and glassware, call Abbotts Hire. Your chosen caterers, Serve Cornwall and Abbotts can all advise you on exactly how much of everything to order. Your caterers will require all your timings, so the day can be planned to a schedule allowing your guests and yourselves to relax and enjoy the day and the delicious food!
If you have a particular caterer in mind then pick up the phone and book them in advance, the best Wedding caterers in Cornwall get booked up well in advance, sometimes more than a year in advance, so to avoid disappointment book early and then talk details later on in the planning process.
5 months before the big day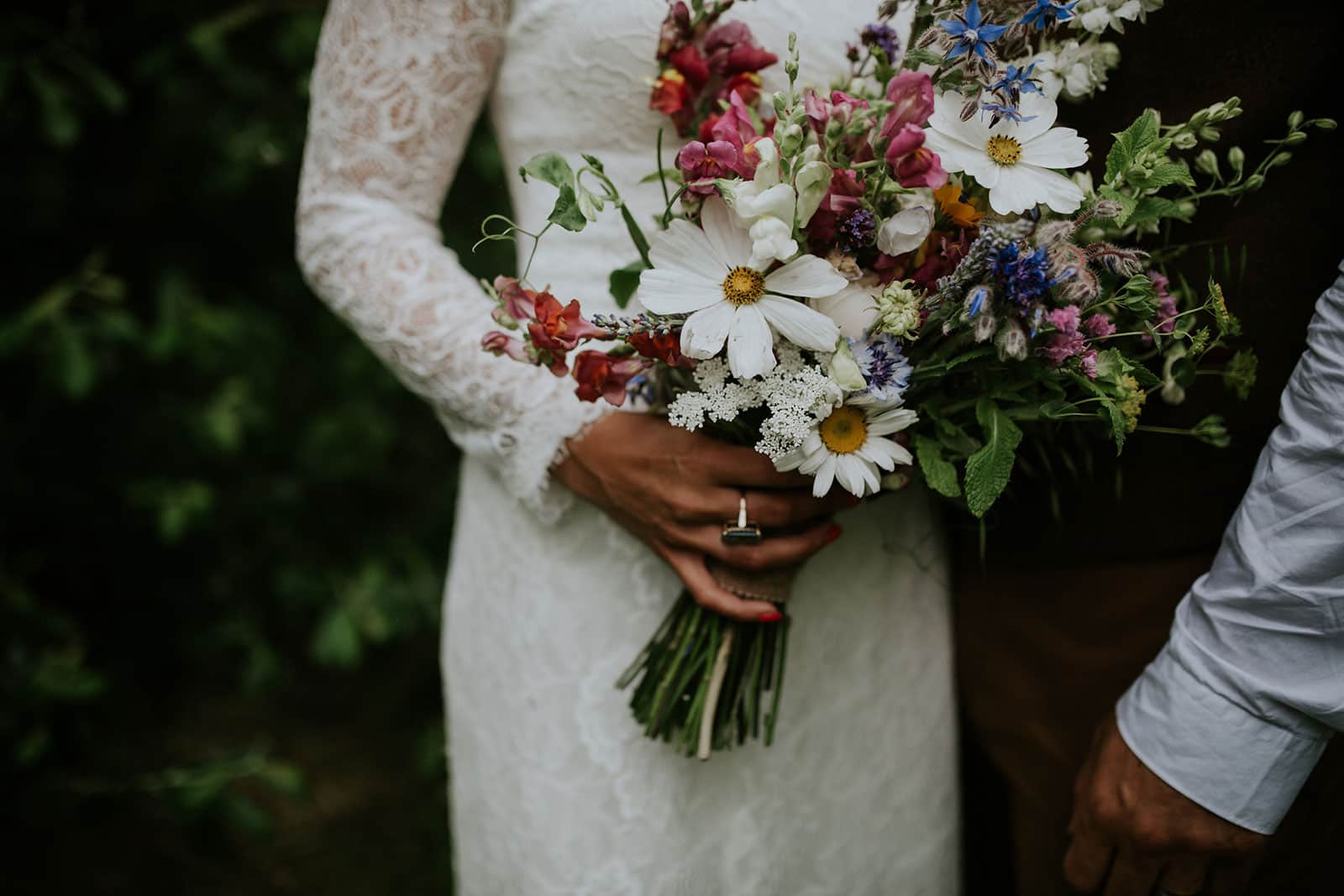 Your flowers will fit with your wedding style or theme, are you thinking rustic, natural, classic, or contemporary designs or are you thinking seasons Winter, Spring, Autumn or Summer? An abundance of greenery for decoration around your venue any time of year will look beautiful and it won't break the budget!
The great news is that you will find the perfect wedding florist who can create whatever you want! From real flowers, amazing silk flowers and beautiful paper flowers on eeek! you will find them all.
Follow eeek! on Facebook, Instagram, and Twitter for daily doses of inspiration!
Happy planning!
Image credits:
Main Image: Pexels
Dresses: The Bridal Studio
Canapes: Wood-Fired Kitchen
Flowers: Zennor Wild
Photography: Dress, flowers by Enchanted Brides
Photoraphy: Canapes Laura Buffery Photography