Wedding Catering. The perfect menu for your big day
The menu, it's time to express your personalities. Do you want laid back and informal or are you more traditional? Serving up sharing platters on the day is a great way to get your guests talking and the perfect alternative to a more traditional wedding breakfast. Barbecue wedding breakfasts are really popular and tasty, a whole lamb or pig can slow roast on a spit, it's also a relaxed and affordable way to cater for larger scale weddings.
As popular foodie regions, both Cornwall and Devon offer a mouth-watering range of menus to use for your wedding day. Regardless of wedding size, theme or venue, these wedding caterers are guaranteed to leave your guests smiling.
Little Gem Catering
They say the best memories are made around a table, sharing food and drink. Let Little Gem Catering make your Cornish wedding dreams come true by creating a meal to remember; one that will elevate and enthrall your guests. Your friends, family, all together in Cornwall to watch you tie the knot. Relax, kick off your shoes and walk barefoot with your loved ones and let Little Gem Catering prepare the wedding feast!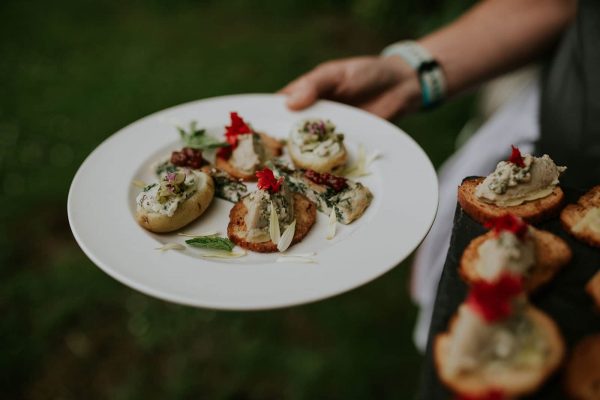 Find out more about Little Gem Catering on eeek!
Kerra's Catering
Providing a wedding feast for any number of guests starts with creating your perfect menu. All food is completely home-made and locally sourced and all dietary requirements can be met. Kerra's Catering will do everything make sure you have the perfect wedding feast that will surprise and delight your guests.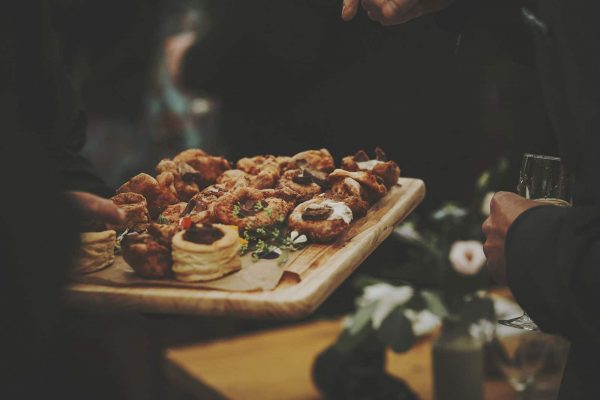 Find out more about Kerra's Catering on eeek!
White Radish
Your wedding catering should express your personality so get creative with your ideas – White Radish love creating sharing style menus, a sharing platter is a great way to get your guests talking too. Or you may like the idea of a laid-back barbeque menu, think Grilled Cornish Lobster with garlic and herb butter, Bourbon Glazed Sirloin of Beef and Strawberry & Halloumi Kebabs with balsamic and mint glaze…nom nom nom!
Only the highest quality, local ingredients are used to produce their imaginative and creative dishes, quality produce from their own farm!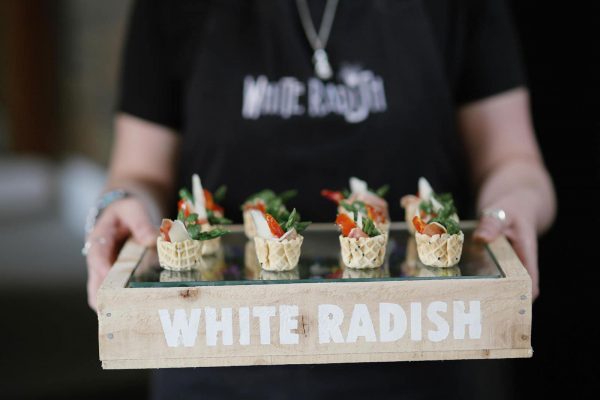 Find out more about White Radish on eeek!
Beautiful and the Feast
Your wedding day should be nothing but original and one off – so they don't do things in half measures…
Meticulous in our attention to detail, in every aspect of the event planning; from homemade spits and BBQs to hand-painted menus, or adapting an entire space to complement your tastes and your dinner.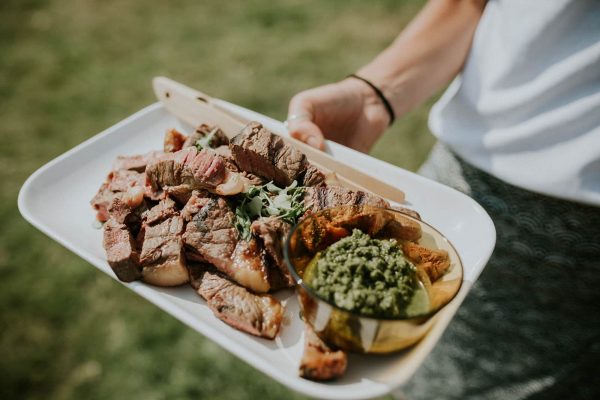 Find out more about Beautiful and the Feast on eeek!
The Round Kitchen
Wedding menus designed around you to cater for your every need. Lucy and Sarah are hands-on wedding caterers with a hunger for delivering your dream, combining Lucy's culinary dedication and skills with Sarah's business and managerial experience, along with an unbridled passion for excellent food. The Round Kitchen's creative outside catering team who are always on hand to help.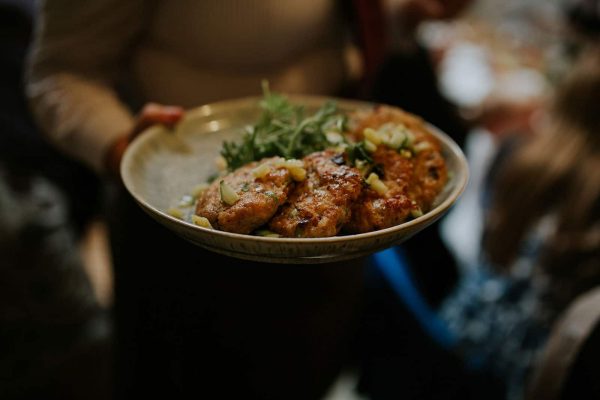 Find out more about The Round Kitchen on eeek!