Wedding Cake Trends 2020
Wedding cake trends 2020
As we edge ever closer to the start of a New Year, Wedding suppliers thoughts will turn to the beginning of the 2020 wedding season and the joys of working alongside their couples and other industry suppliers, to help with creating the most beautiful days possible.
Part of the process, and a way of helping our couples, is to look into up and coming trends and styles within the industry and those which remain ever popular. In this guest blog, we asked Sarah from The Cornish Cakery, what could we be seeing in wedding cake design and styles in 2020?
Colour
With the recent release of Pantone's 'Colour Of The Year 2020' which was announced as 'Classic Blue', we could be seeing more of this classically beautiful colour making an appearance, whether it be a full base colour for a truly bold statement cake or as a small pop of colour incorporated as part of a more classic design.
Vibrant colours are also making more of an appearance within cakes, festival vibes and boho trends lend themselves incredibly well to an injection of colour.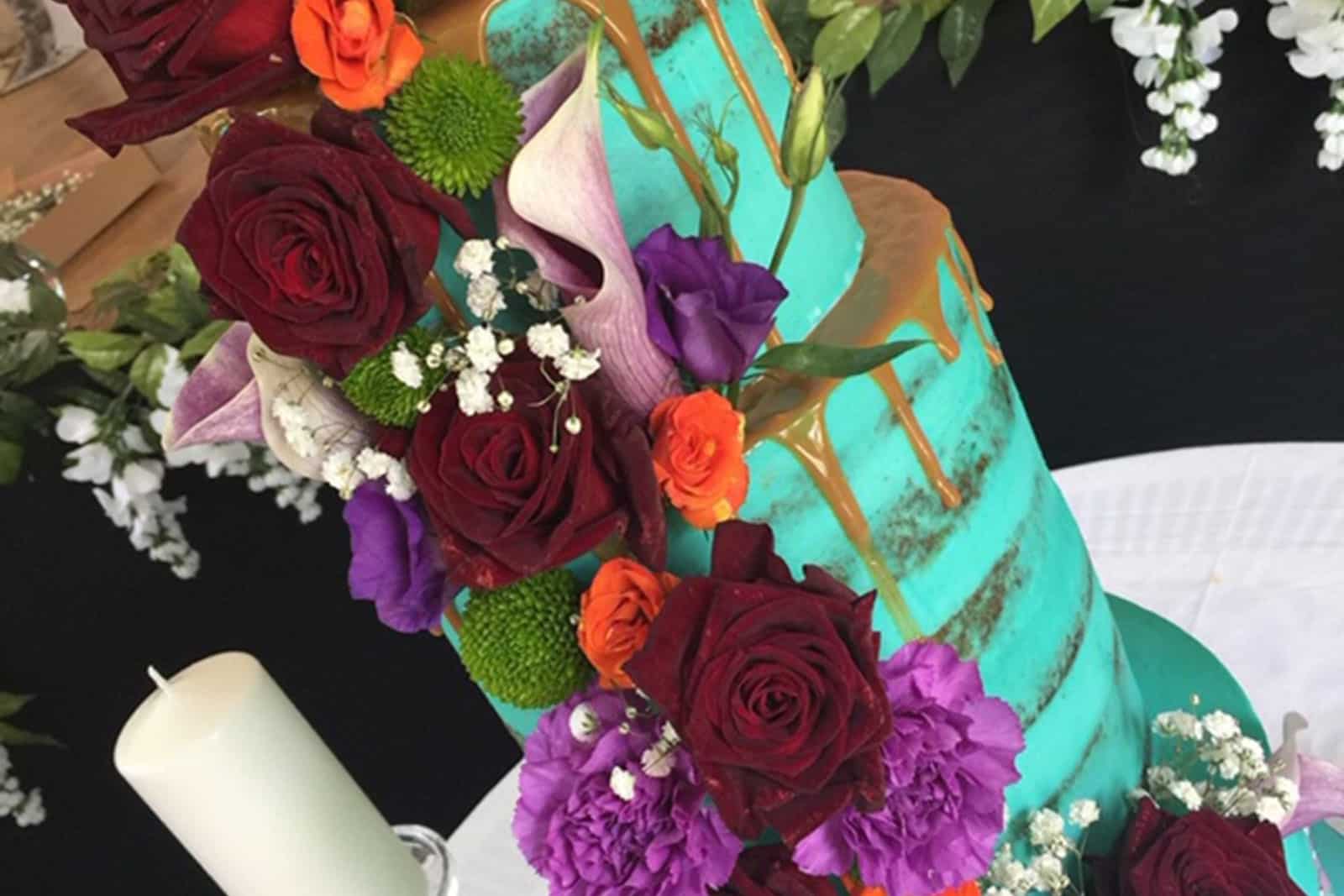 Cake by Claire's Sweet Temptations
Separators
Geometric separators have been growing in popularity and add a real contemporary twist to a cake. They can be used without added declaration for a crisp, clean look but can also be decorated with various accessories or florals and foliage to tie in with the feel of the day.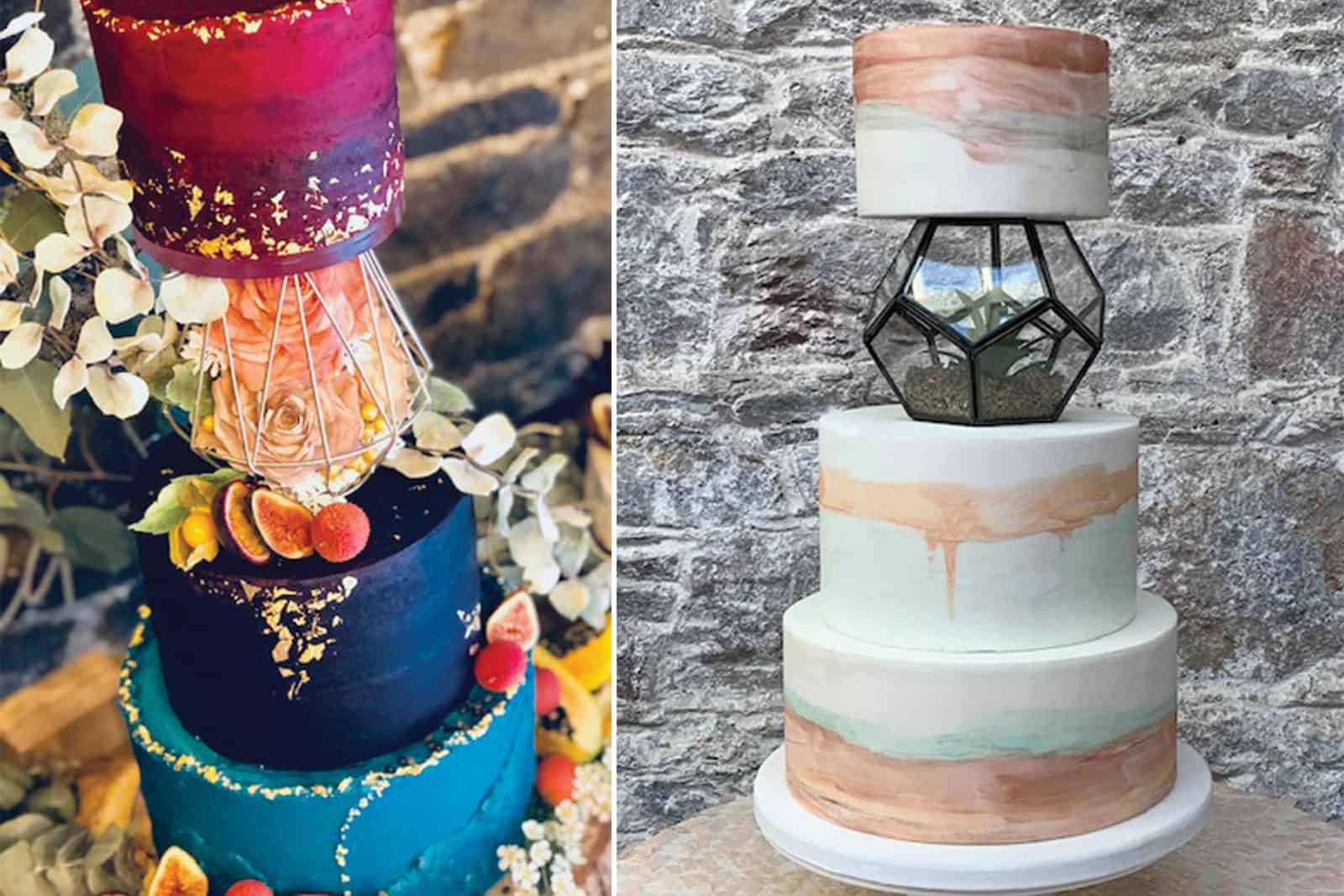 Colour Cake by The Cornish Cakery / Cactus Separator Cake by Claire's Sweet Temptations
Rustic
Rustic style weddings are a trend that is growing year on year, with brides choosing this paired back style which brings natural design elements together. Semi-naked cakes and textured buttercream finishes tie in perfectly with these weddings and with an array of decoration options available, they can be tailored to each couple.
Dried edible flowers are fantastic for adding a subtle pop of colour, yet keeping an earthy natural feel. Fresh edible flowers add vibrancy to a cake and turn it into an eye-catching centrepiece.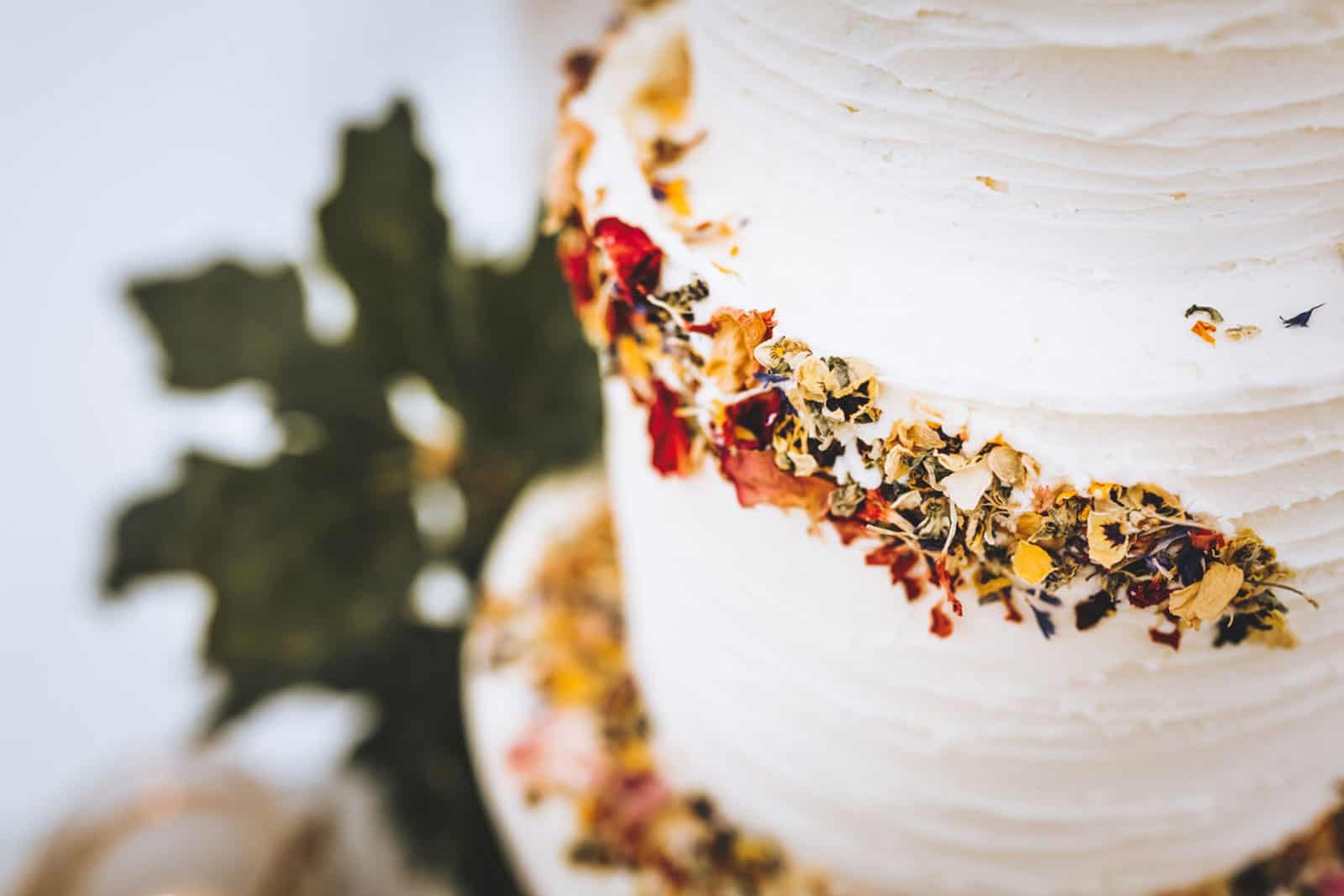 Cake by The Cornish Cakery
Cake Table Styling
Making it more than just a table with a cake! Styling your cake table and incorporating it into the day and venue decoration will show off your cake, with couples increasingly making the decision to surround their cake with other sweet treats, accessories and decor. Make it a feature!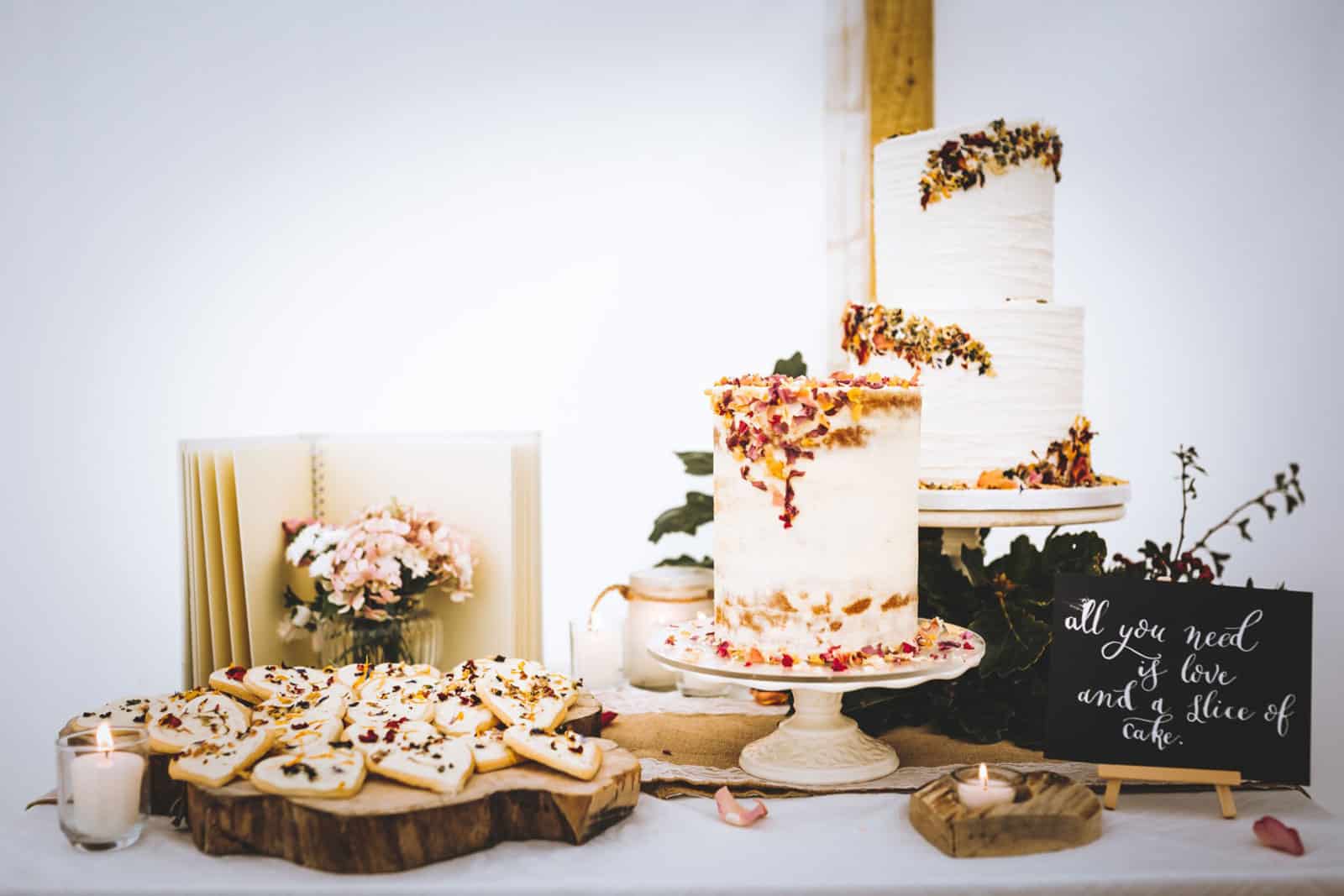 Cake by The Cornish Cakery Photography Grant Lampard Photography
Happy Planning
eeek! features many of the best wedding cake suppliers across Cornwall and all would love to work with you to create the perfect cake for your big day! So here's to all the couples set to wed in 2020!!