Our Day! Private Venue Marie and Kellie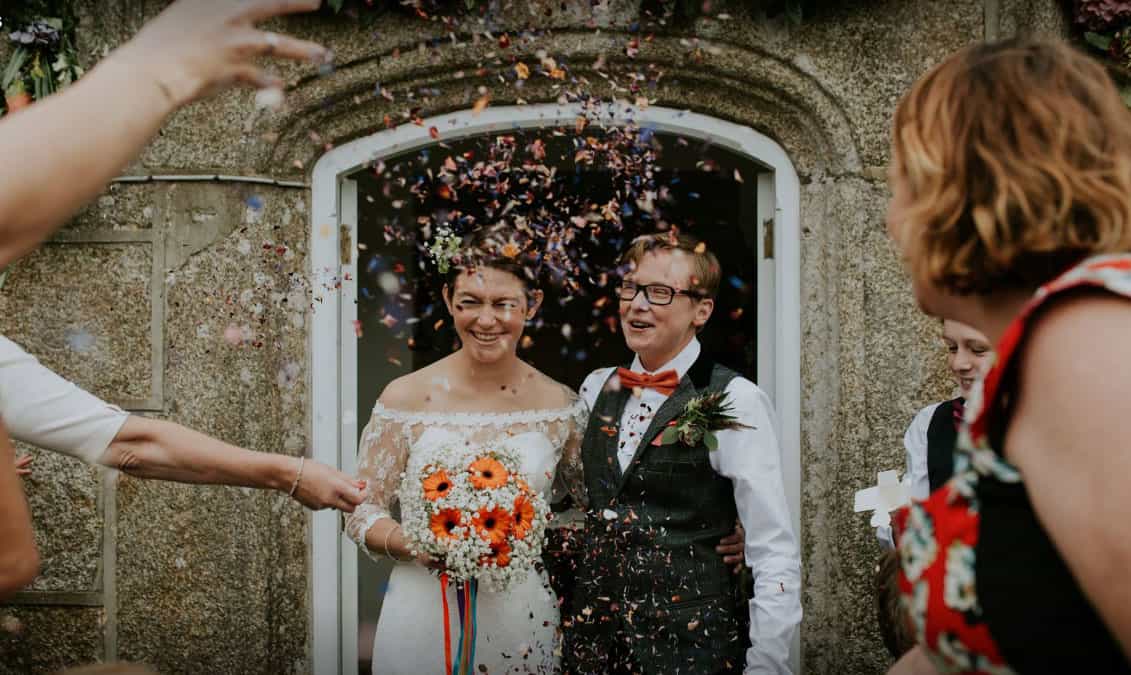 Don't worry or feel nervous about anything!
There are certain things we feel nervous about and guess what now I have done it I can tell you that you really don't have to worry or feel nervous about anything!
the ceremony
Kellie and I are not exactly shy but the thought of having over 70 people watching us during the ceremony was too much so we invited immediate family only to the ceremony itself. My sister was concerned that family and friends especially those that had travelled quite a distance to be with us would be disappointed, this for us luckily was not the case. Our friends and family were delighted to be a part of our day no matter what.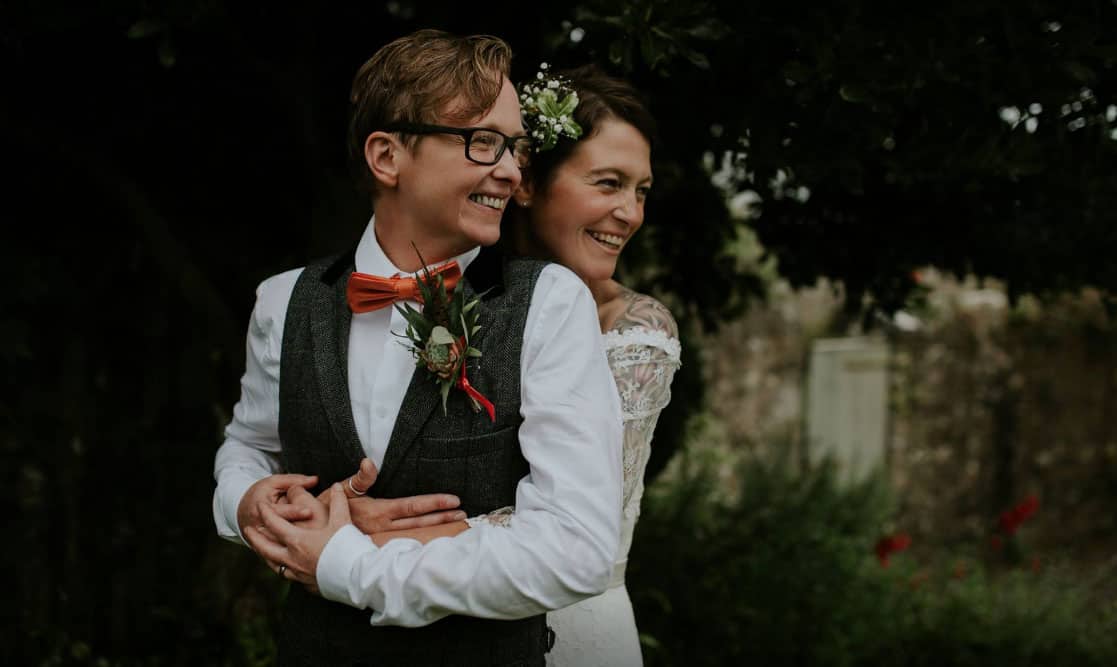 Wedding traditions…
There were certain traditions we stuck to, I was not allowed to know about Kellie's beautiful wedding dress before the big day, I did not see Kellie the morning of the wedding, Kellie also had something old, something new, something borrowed and something blue and she was also 'given away' by her dad.
Kellie had a best man and I had a grooms woman!
I think it's an Australian thing, my groom's woman is not only a fabulous friend but a fabulous Australian friend who flew from Australia to be at the wedding. Strewth Mate!
The speeches
Both our dads were delighted when we announced they did not have to give a speech, instead I said a few words thanking everyone for celebrating with us and gave out presents to bridesmaids, our page boys, best man, grooms woman and the mums of course!
Next up was Zoe my groom's woman. We also chose to have our speeches before the meal so everyone could relax. Phew!
First dance
We love to dance but the first dance was absolutely not for us! There were children running around and dancing so our guests naturally started to dance too.
Wedding Gift List. We didn't have one.
On our wedding invitations, we wrote a little poem…
We'd love to go on a honeymoon for a week or two,
So instead of a dinner set, a vase or a bowl.
If you would like to get us anything at all,
We would love…
Some honeymoon money to go somewhere sunny!
Traditions! Make them work for you
Traditions are great but make them work for your day rather than traditions dictating what you can and can't do! Weddings have changed and I think for the better, it's about celebrating with friends and family and the day…it will absolutely fly by.
I'm still on cloud 9 and being married feels different, this could sound rather cliched but I now feel complete!
Happy Planning!