Looking for a showstopping wedding cake? Check out these supreme local suppliers!
If Harry and Meghan can treat their taste buds by choosing a lemon elderflower masterpiece rather than the traditional fruitcake, then you should certainly have exactly what you desire on your big day!
If you're a chocoholic then perhaps go for a cake covered in your favourite treat will lashings of ganache (be careful of the dress!), or if you prefer savoury, why not go for an increasingly popular cheese cake, made from all your favourite cheeseboard delights. Whatever you decide on, we're sure one of these fantastic local cake suppliers will be able to create the perfect recipe for you…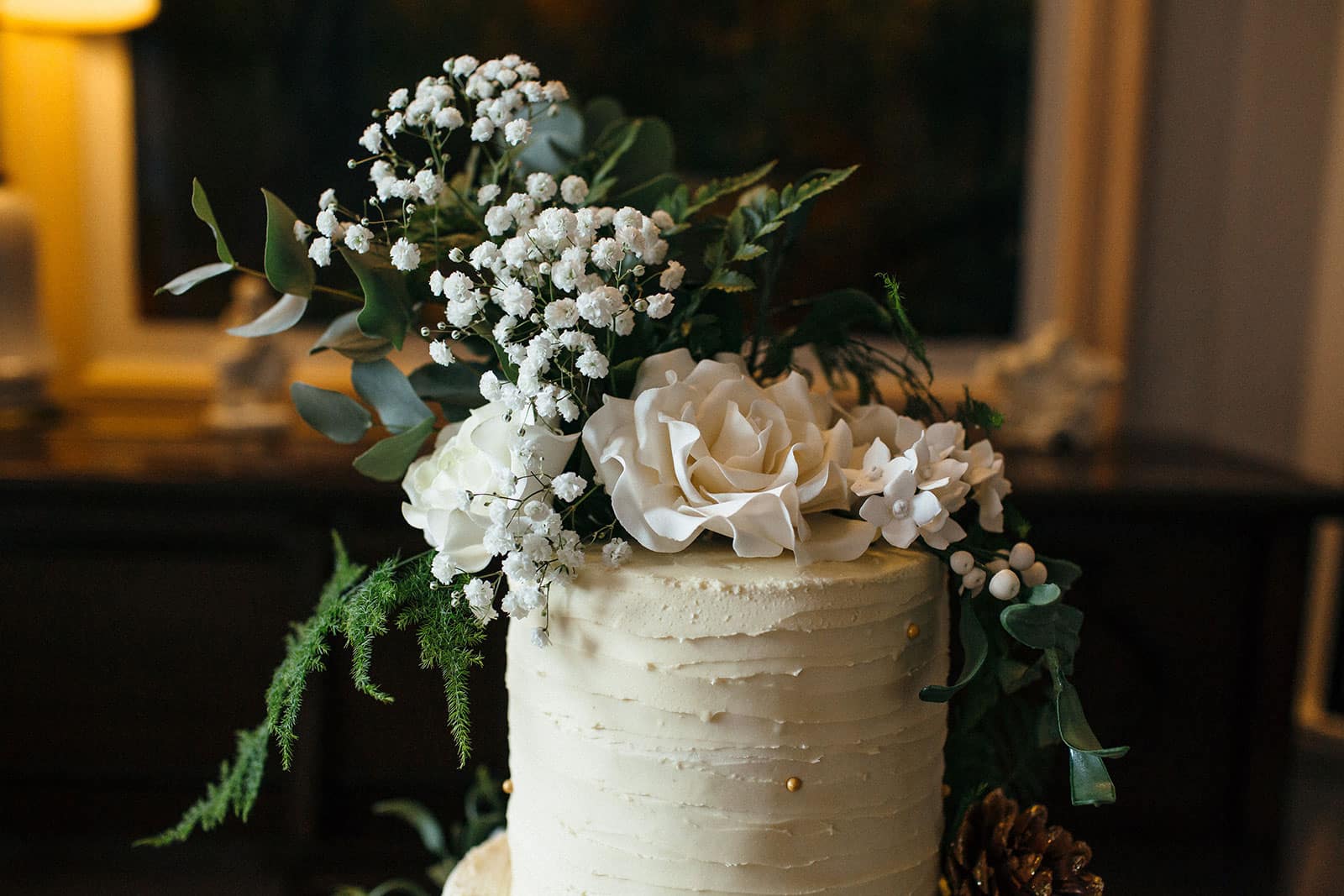 The Centrepiece Cake Co
Every couple deserves the very best on their wedding day and the cake is the centrepiece of any wedding reception and Centrepiece Cakes strive to create perfection – beautiful cakes that not only look amazing but taste fantastic too. As part of their exceptional customer service, working with couples to design their cake as well as liaise with other wedding suppliers to ensure every part of a wedding cake is a perfect match and not only compliments the wedding, the decorations, the flowers, but is a personal reflection of the couple themselves.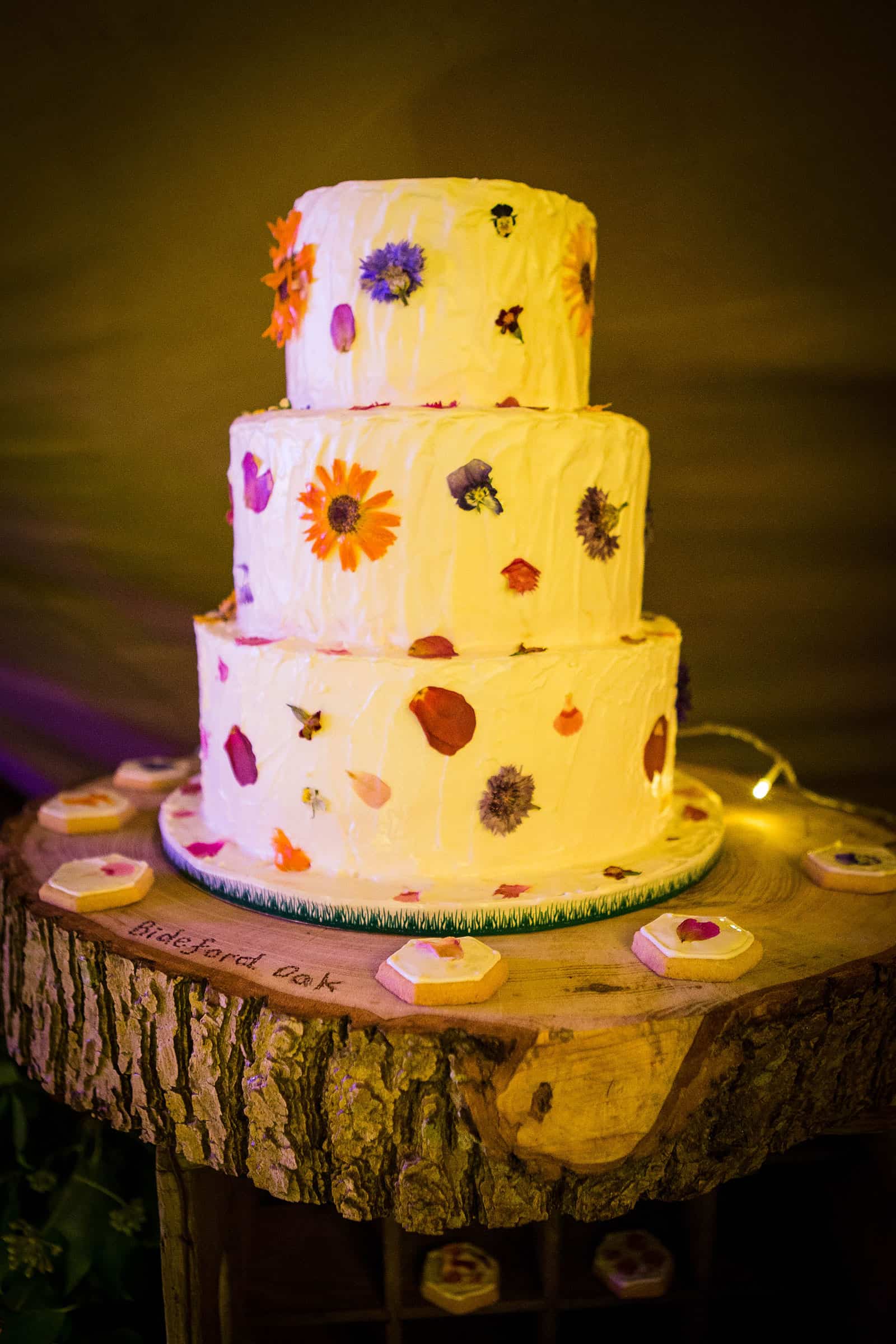 Claire's Sweet Temptations
Claire is an award-winning cake artist and designer based in North Cornwall her cakes have been featured in Vogue, Brides and Tatler. She is a recommended supplier to many venues across the south-west, although she is happy to take a wedding cake to wherever it needs to go, delivering to Birmingham and Norfolk before as well as London. A bespoke cake maker, so no two cakes will be the same, and the design process starts and continues with you to give you exactly what you have always dreamt of as your perfect wedding cake.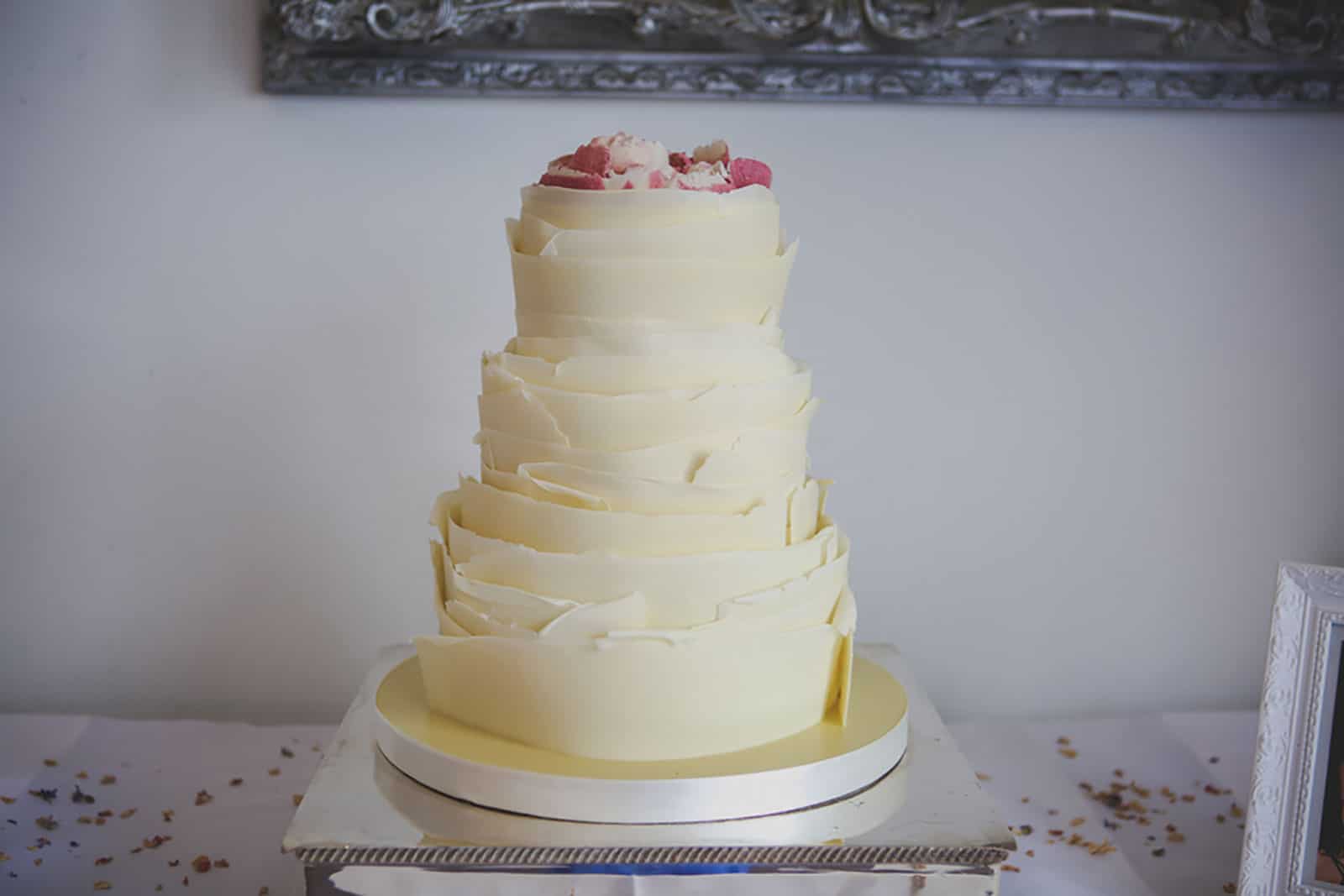 Nicky Grant
Nicky was once a Corporate Identity Manager for a blue chip company in London. With a Masters degree in Design Strategy and Innovation and as an artist, she has a full appreciation of the need for originality, superior craftsmanship and attention to detail in design. Able to turn her hand to many artistic mediums but her life-long love of baking moved her into the world of sugarcraft, studying in Patisserie and then as a Chocolatier. Since 2003 Nicky has been creating Wedding Cakes and Favours, Chocolate Sculptures and Fresh Chocolates and Truffles from her very own kitchen in Cornwall.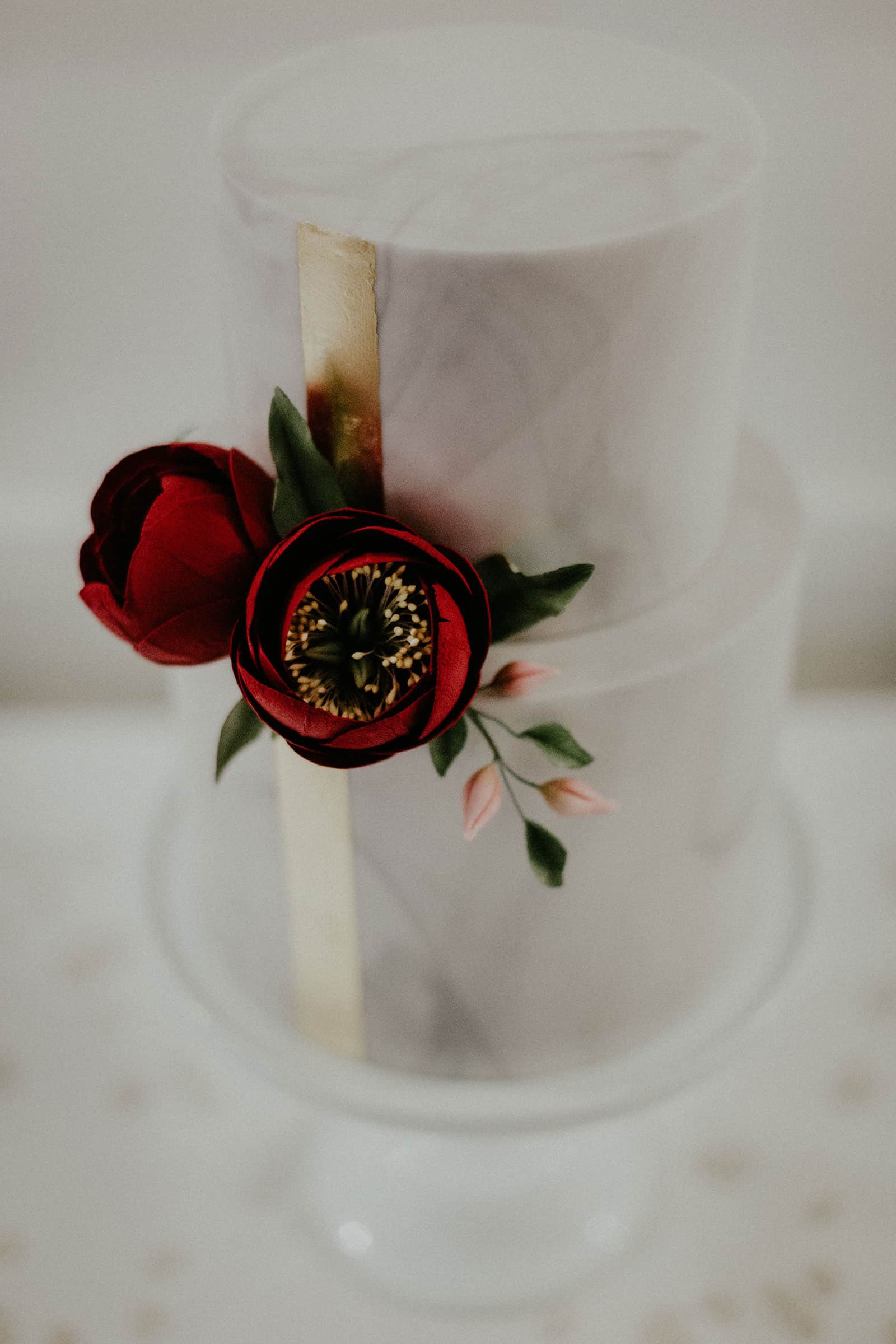 Dollybird Cakes
Dollybird Cakes, meet Hayley. Hayley is known for her attention to detail, straight edges, creative designs and delicious bakes. Designing, creating, making and baking from her purpose built cake studio in Cornwall. Each cake is baked by Hayley, sourcing and supporting other local business wherever possible, using the finest ingredients available. Her creations have been featured in national and international publications including OK Magazine, Cake Masters Magazine, Weddings Cakes Magazine, You & Your Wedding and Todays Bride. She has also been commissioned to create tutorials for international magazines and 'Renshaws' a worldwide icing manufacturer.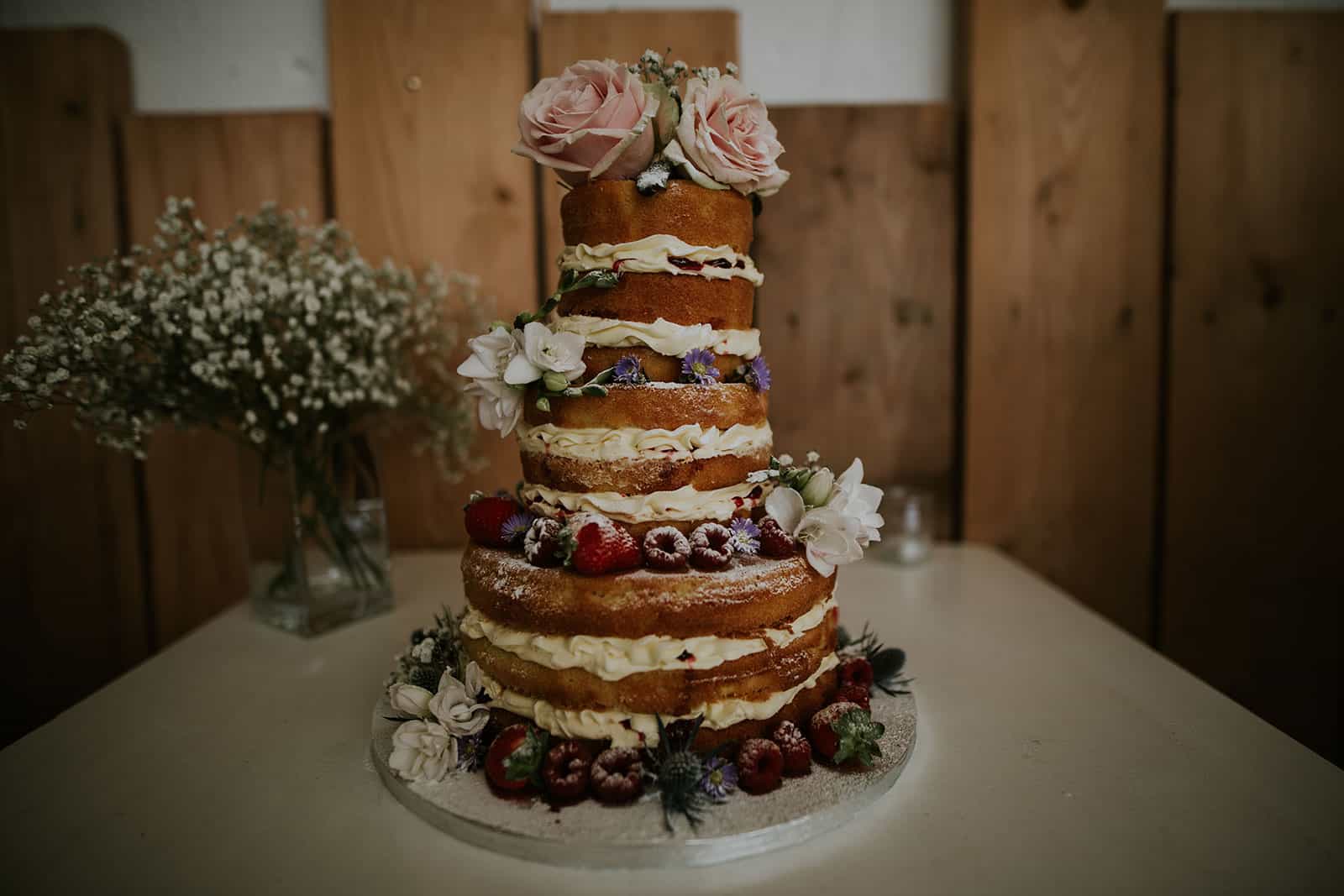 Party Cakes
Party Cakes, cakes by Helen, creating beautiful cakes. Tiered wedding cakes, naked wedding cakes and cupcake towers. Creating your cake with Party Cakes starts with a talk about your own design ideas colours, flavours and themes. Helen loves a cupcake tower, they make a stunning display whether you're after an elegant display, vintage or shabby chic or whether you choose to opt for something more novel or personal! All the cupcakes will be designed to compliment your wedding theme and colour scheme.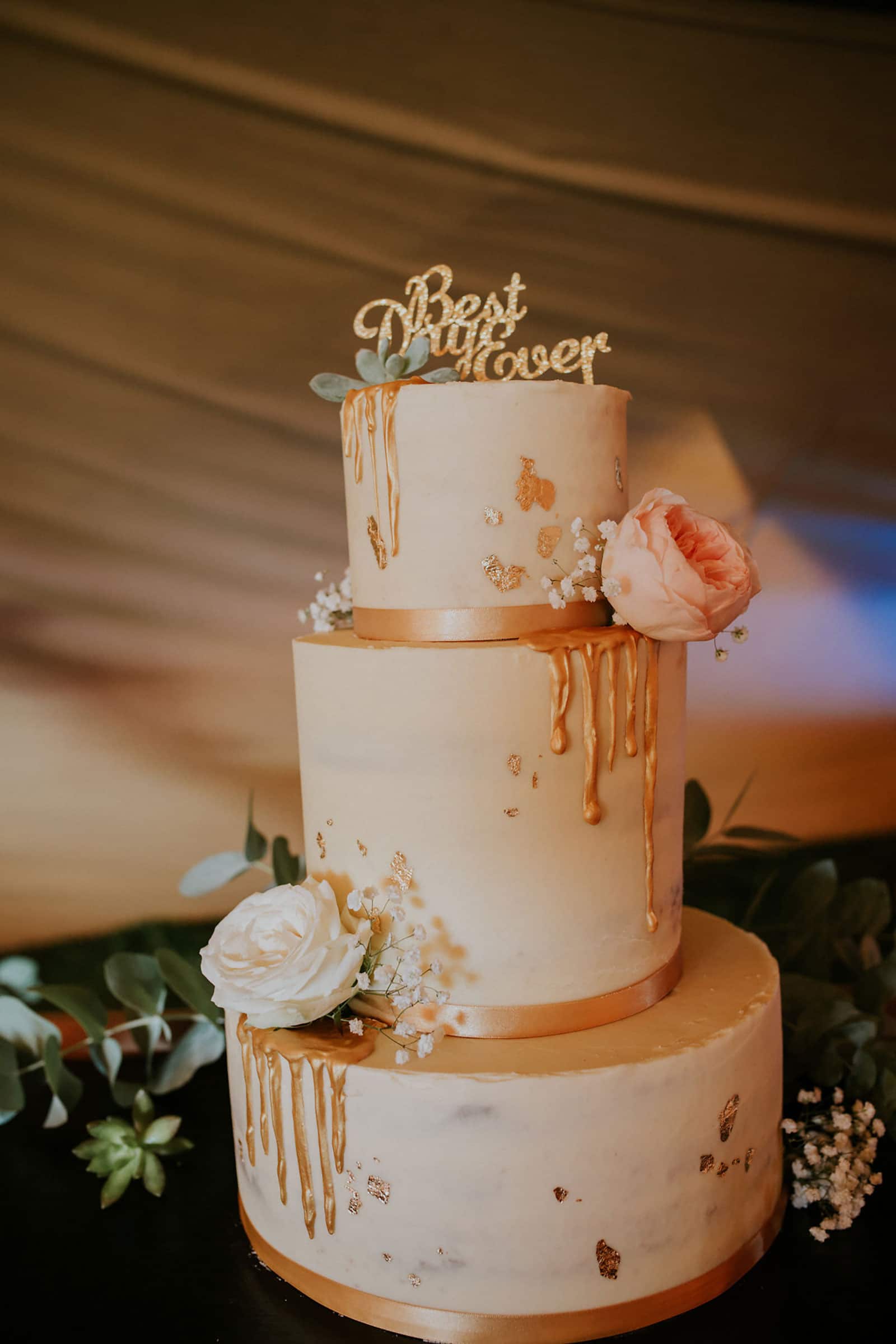 Kelly's Kitchen and Cakes
A local business based in St Mawes on The Roseland, Cornwall. Specialising in quality celebration cakes especially weddings cakes and edible treats for every occasion.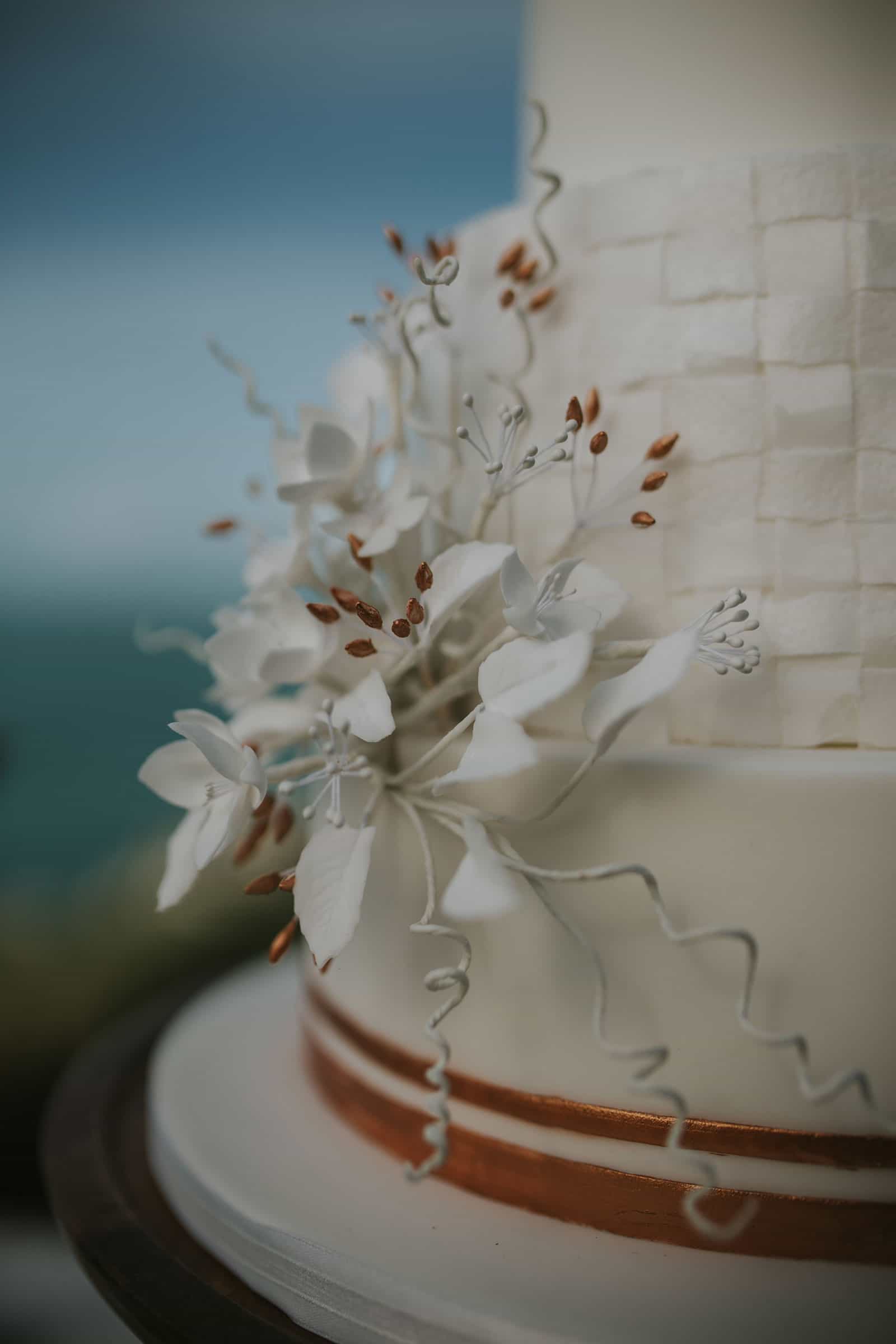 Peboryon
Peboryon loves to capture their clients' unique story in custom designs that are perfect for their celebration. Their award winning studio delivers wedding cakes and cake sculptures to top venues in London, the South West, and beyond. Focusing on fresh flavours, great Cornish ingredients are gathered from local dairies, farms, flour mills (and even hedgerows in season), Peboryon cakes are artfully baked and decorated. With a small team of four, headed by pastry chef Christine Jensen, Peboryon offers either a full custom design service (for cakes over £600), or a tailored choice from Peboryon's distinctive cake collections and dessert tables.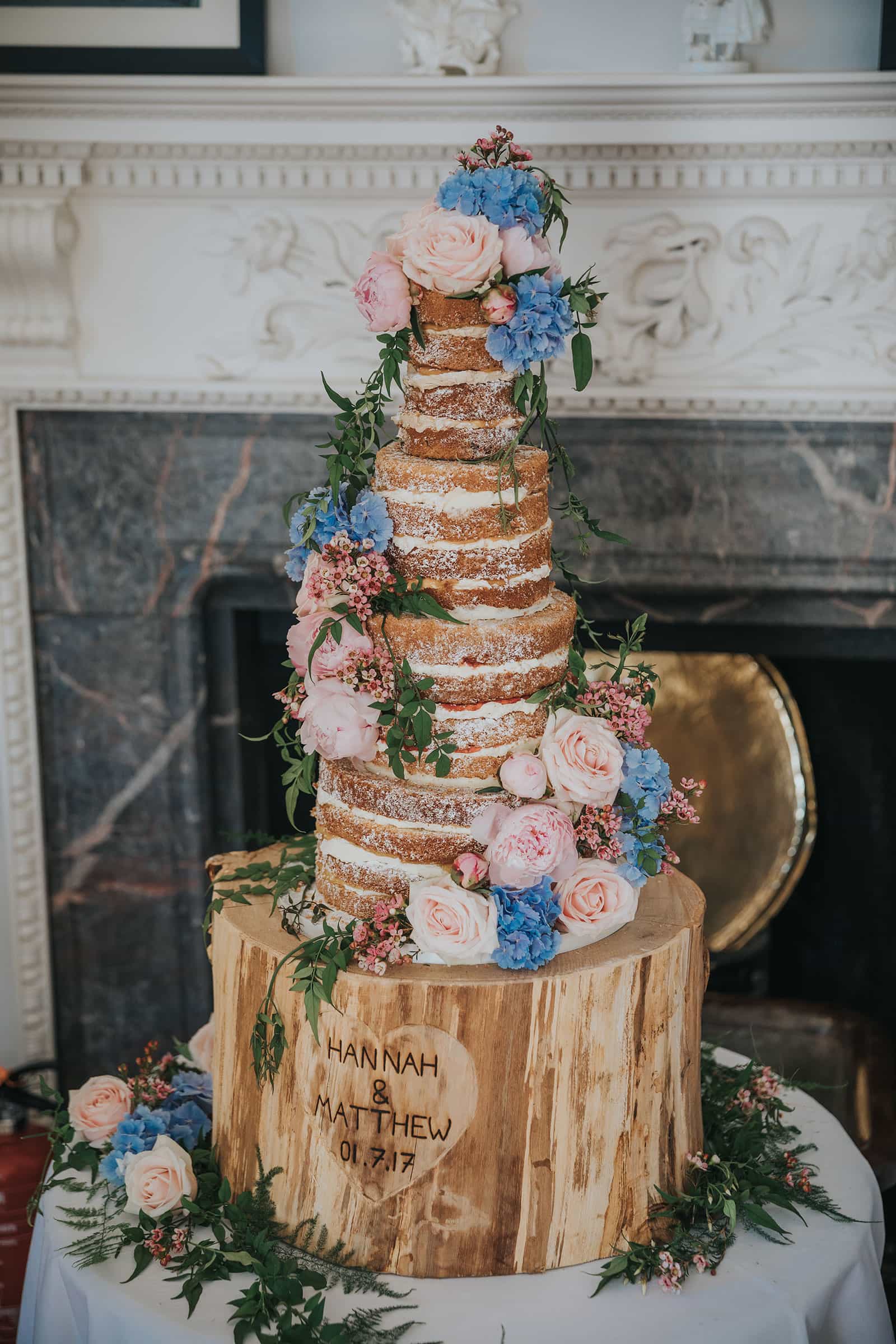 Edible Essence Couture Cake Co.
Get inspiration from their many wedding cake collections. Edible Essence Couture Cake Company has awards galore for their beautiful wedding cake designs, National Wedding Cake Designer of the Year, 2017 from the prestigious The Wedding Industry Awards along with Winner of the South West Wedding Awards for Best Wedding cake Designer 2016. And if that wasn't enough Jenny was also commissioned to design and make top celebrity couple Peter Andre and Emily Macdonagh's wedding cake which was featured in OK magazine.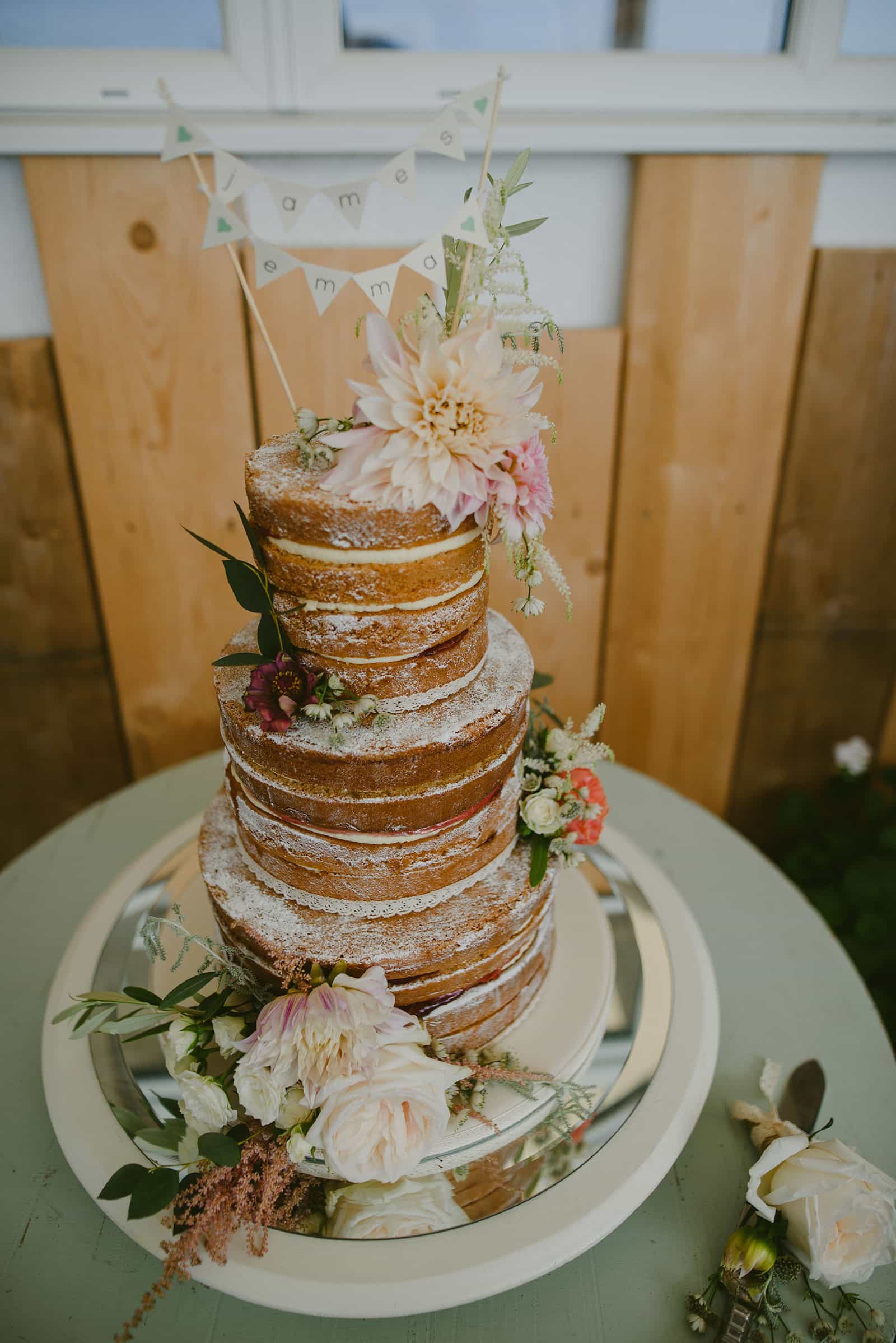 Sweet Thought Cakes
A specialist in handmade sugarcraft and natural wedding cake design. With a studio surrounded by the beautiful Cornish countryside joined with an inspiration and love of the coast of Cornwall builds the foundations of the style echoed throughout Monica's wedding cake creations. Select from a list of delightful flavors all homemade using the best quality ingredients available in the trade. If you have a favourite flavor cake all you have to do is put in your request!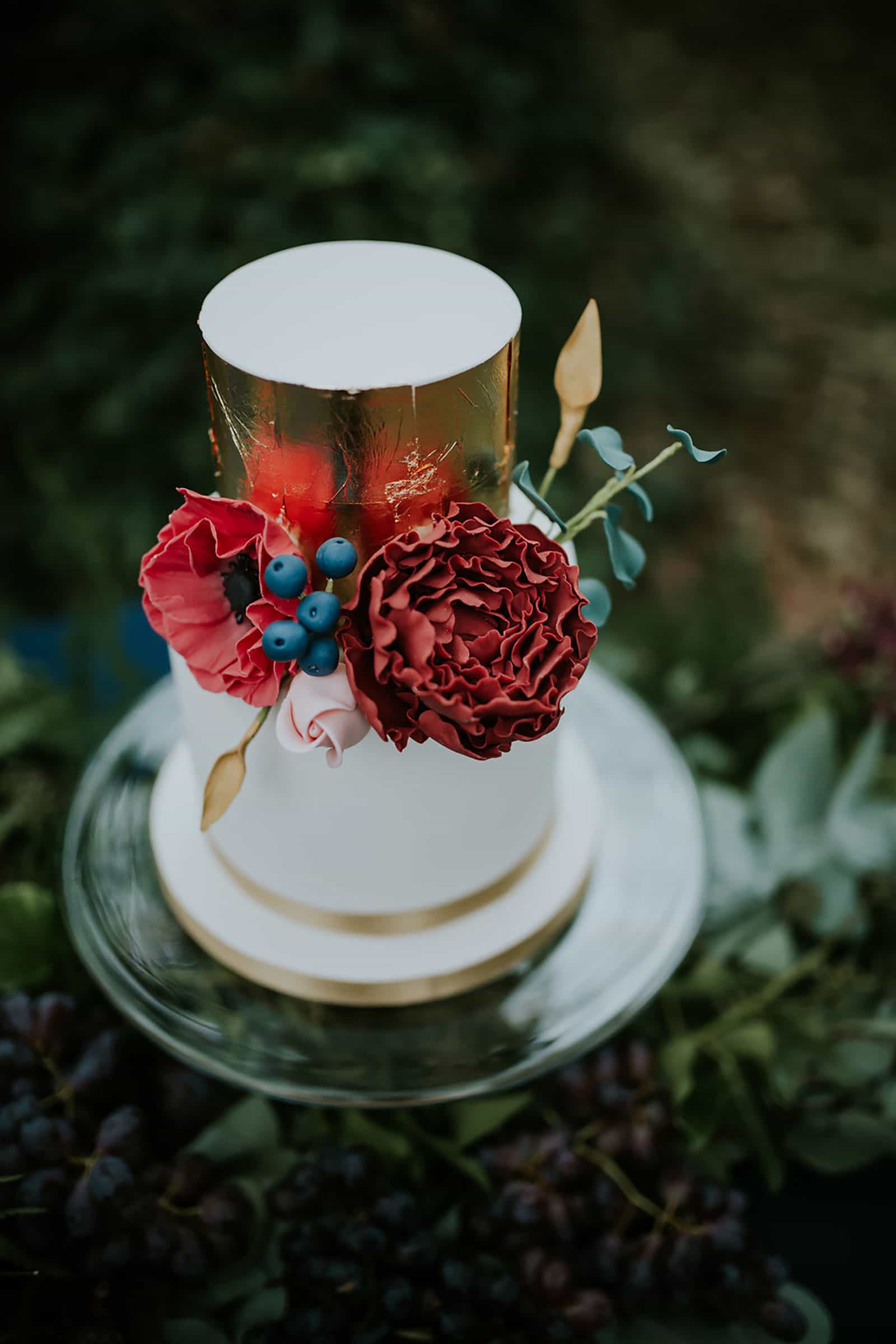 Hannah's Cornish Cakes
Hannah's Cornish Cakes, began making cute fun novelty cakes, but her focus soon turned to wedding cakes. She fell in love with the magic of being part of a couple's special day, the romance, and beauty. Being drawn to all things pretty, designing beautifully elegant wedding cakes is her passion. Over the last year, Hannah's Cornish Cakes has flourished and Hannah truly loves her job.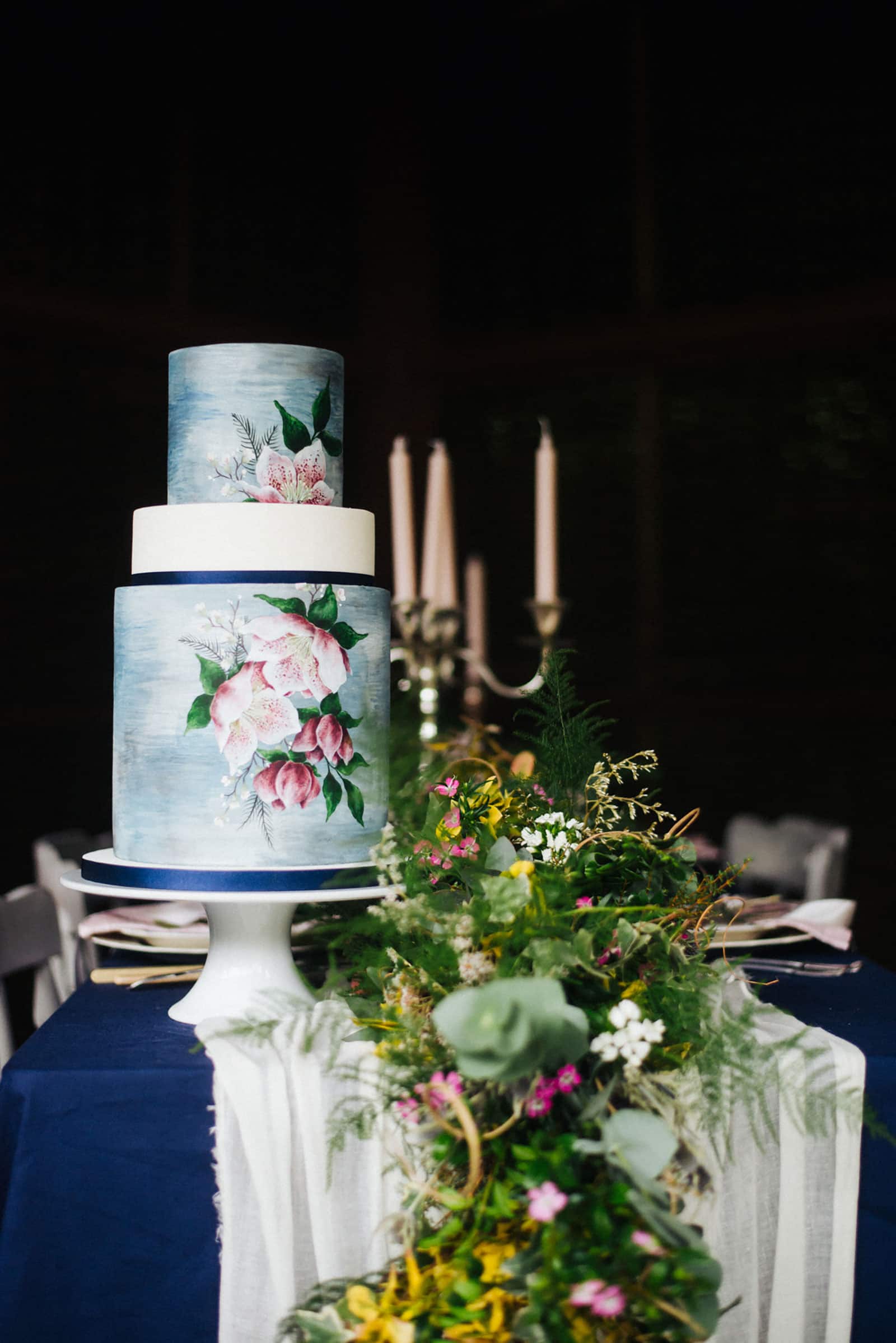 Emily Hankins
One of our finest suppliers, Emily Hankins creates bespoke wedding cakes from the heart of Cornwall. Lovingly handmade using locally sourced ingredients, Emily has a penchant for all things vintage! Beautiful hand painted cakes are Emily's forte, as well as bespoke wedding favours that promise to make your special day as individual as you are. If you would like something different for your day, Emily is also a specialist when it comes to hand painted edible tea cups.