Latest Developments at Pengenna Manor
Pengenna Manor…offers so much more!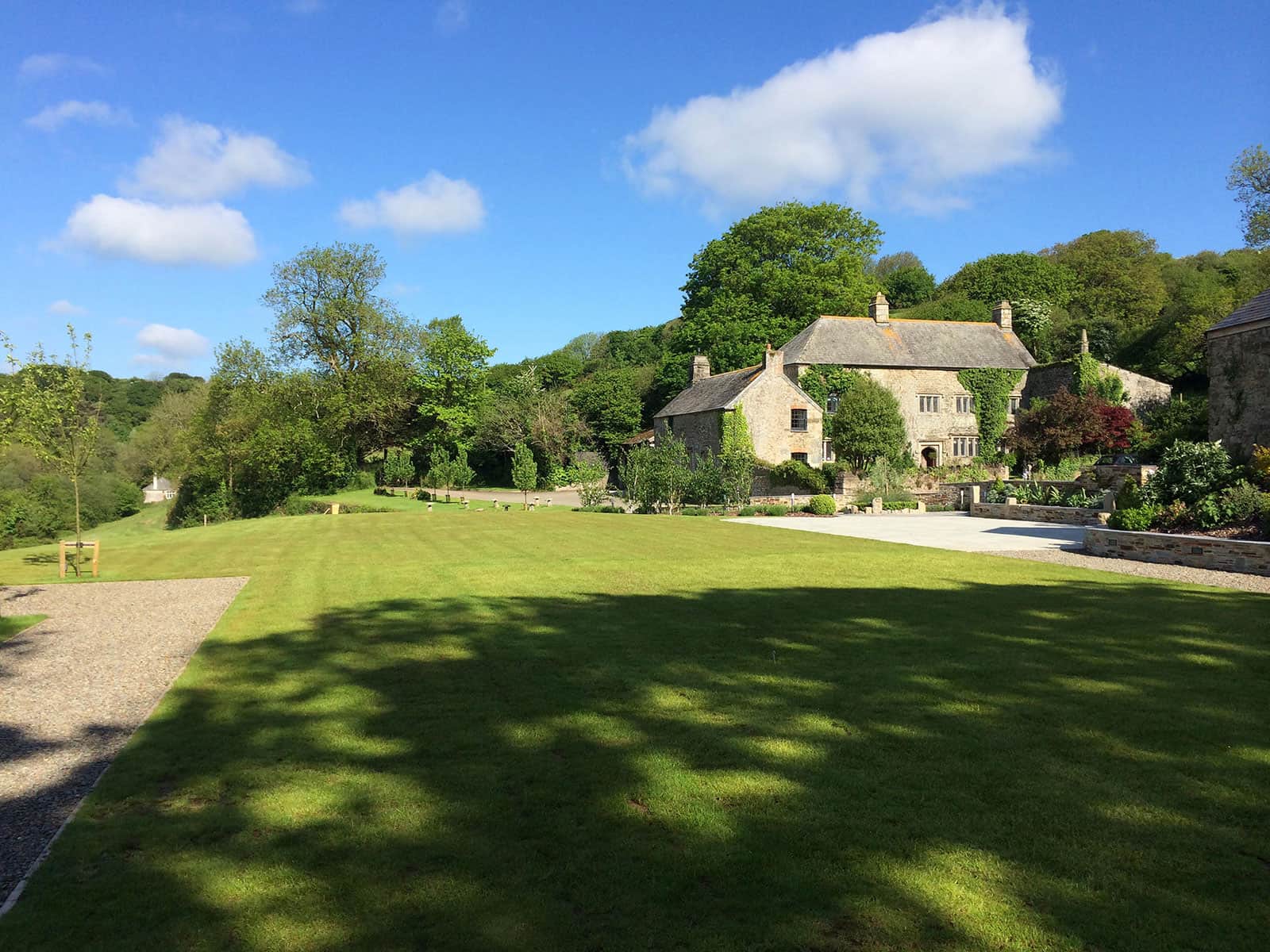 Exclusive wedding and events venue Pengenna Manor in North Cornwall, an 800-year-old private family house set in over 300 beautiful acres, has just completed an exciting refurbishment and expansion of its guest facilities inside the Manor. Now you and your guests can relax and enjoy the entire Manor on a self-catering basis.
The Changes
This stunning venue now offers so much more for you and your guests. The beautiful Drawing Room has been refreshed there is now a new separate dining room, a brand new kitchen, a new utility room, a new ground floor bedroom with accompanying shower room, and even a new private garden area at the rear.
The Drawing Room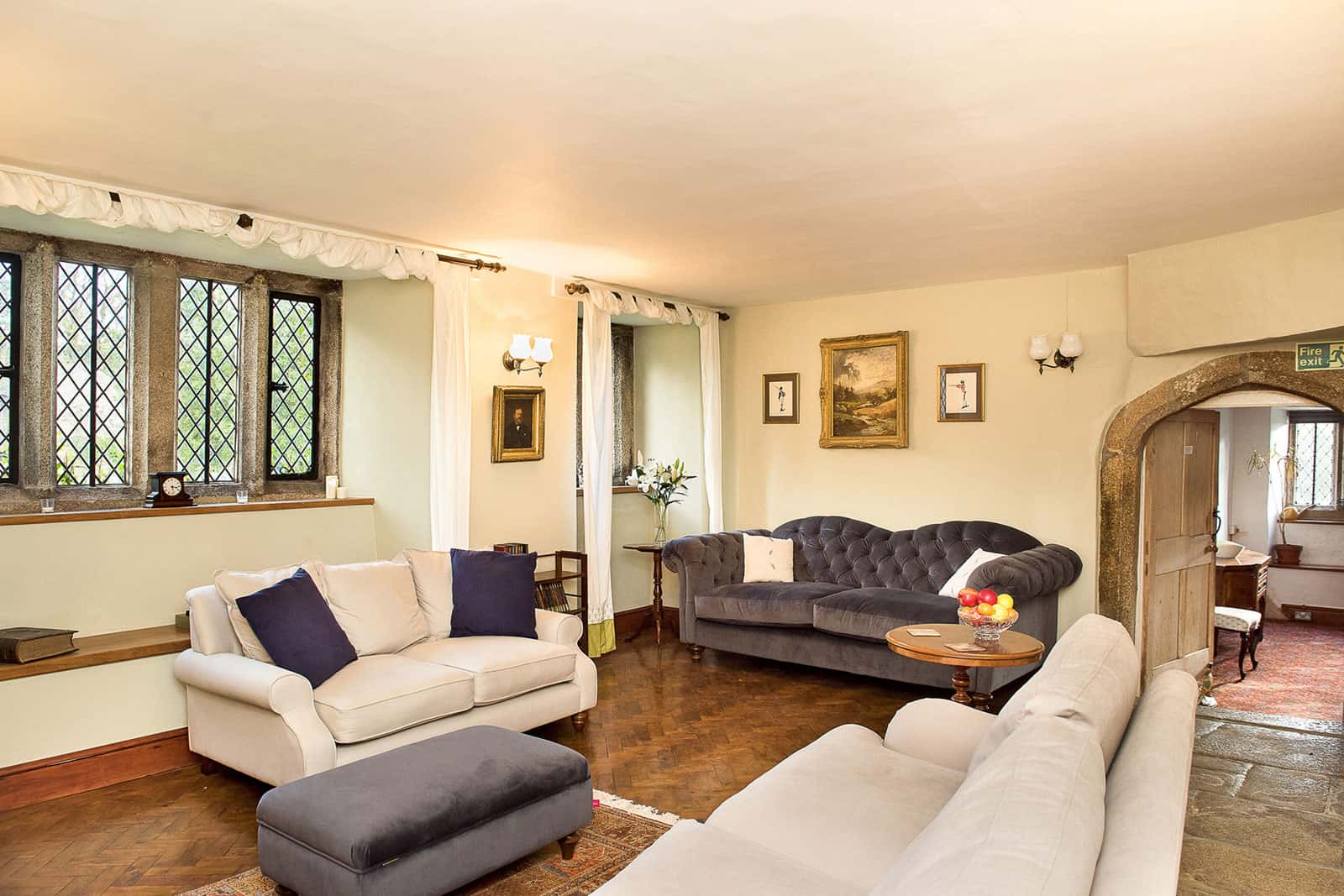 The refurbished Drawing Room now has a range of gorgeous new comfy sofas and armchairs to seat 10 guests and a huge 50-inch flat screen smart TV with complimentary Netflix.
Medieval Wing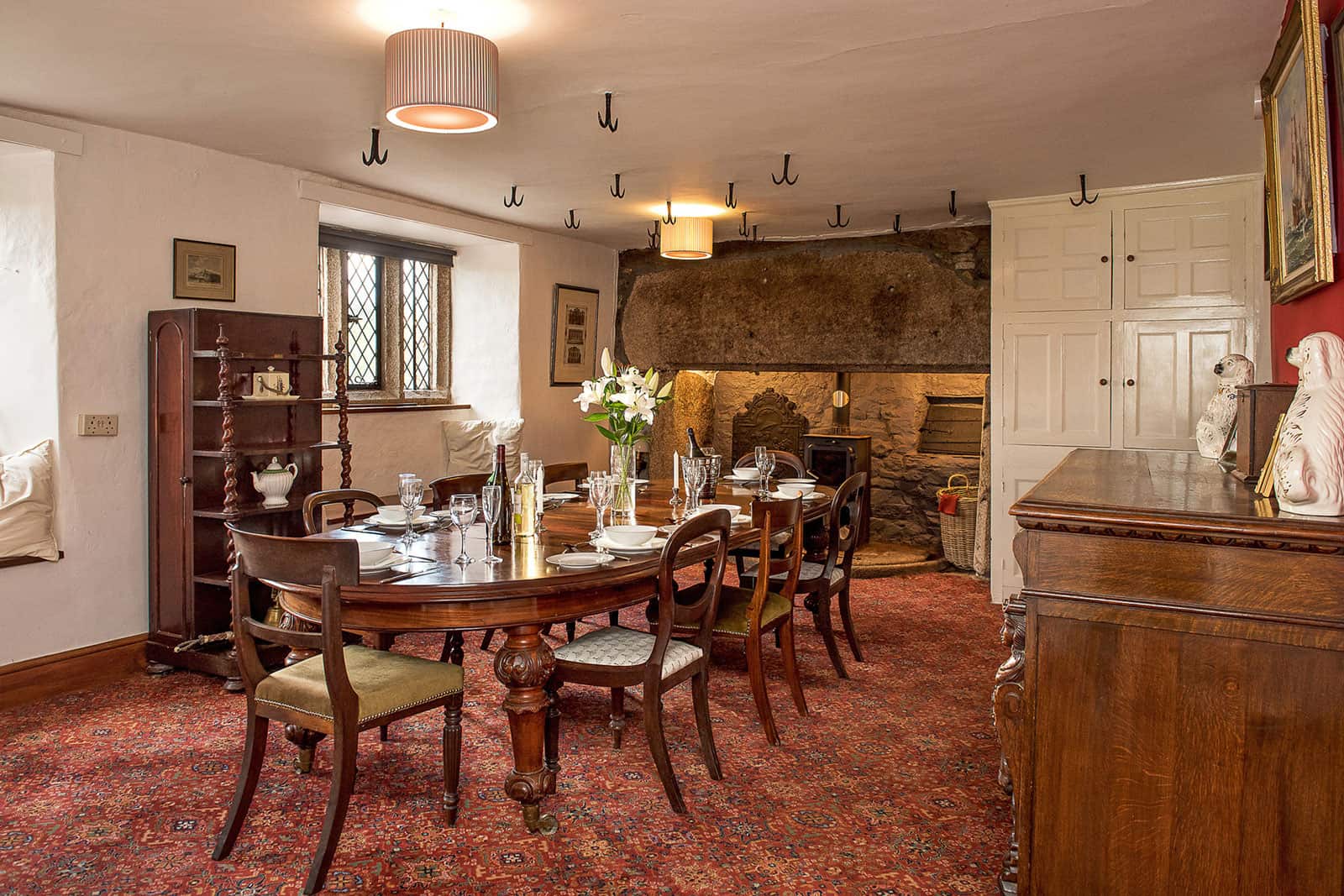 Dine in splendour in the old Medieval Wing of the Manor. Taking pride of place in the new dining room is a fantastic antique table that can seat up to 16 guests there is a huge character inglenook fireplace with wood burning stove keeping the room cosy and warm and the views are simply stunning looking out across the private valley.
The Kitchen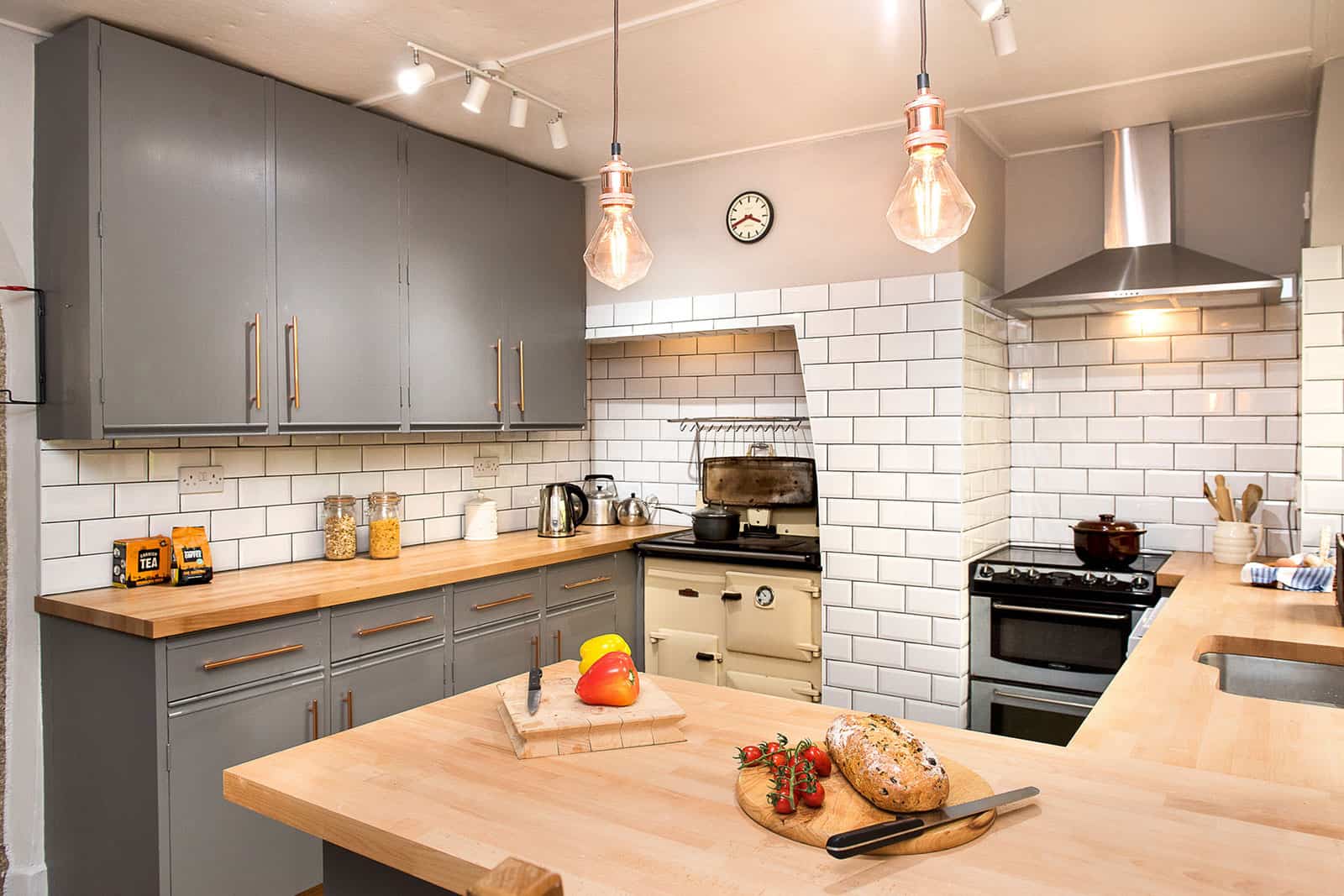 Why not make the most of it an indulge your guests to a top-notch meal from your very own private chef, who will be perfectly at home in the new kitchen – the perfect space to cook a special dinner for you, or even look after you all weekend! The kitchen is s wonderful space with its cool modern look and all the equipment you will need including a charming original Rayburn range.
Downstairs Double Bedroom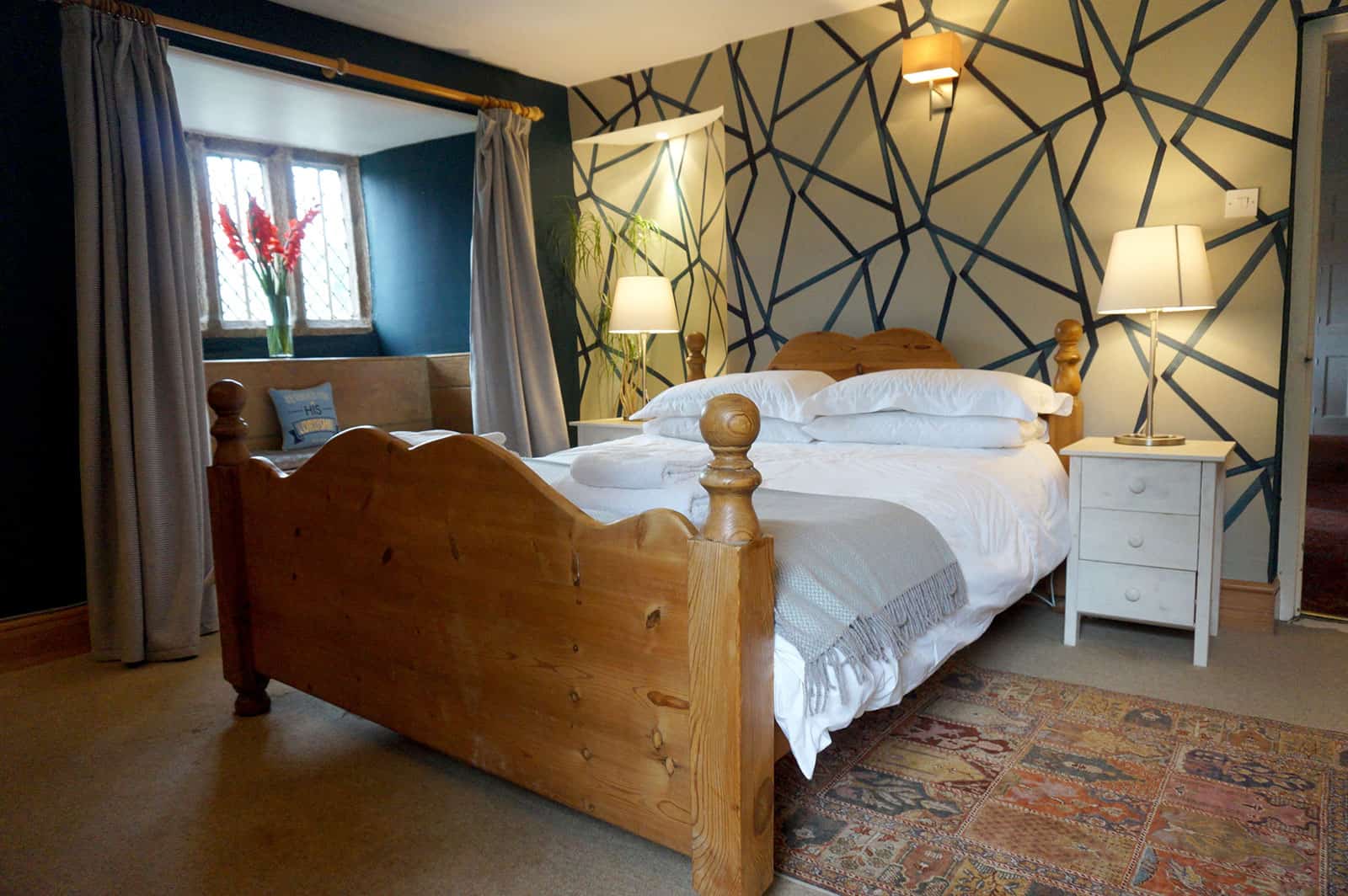 The new downstairs bedroom has a grand king size bed and lovely double aspect views a room perfect for those with less mobility who can't manage the Manor's 500 year old spiral staircase, and the smart new shower room located nearby has a large rainfall shower.
Private Garden
The final new edition can be found out through the back door, guests now have access to a secluded private garden area for the use of house guests with outdoor seating.
Richard Blewett, proprietor of Pengenna Manor said – "I'm delighted that we've been able to make these changes this Winter, our guests will now have so much more space to enjoy and spread out in, and all the new additions have been a super upgrade to what we can offer. I like to think that our couples and their guests will now really be able to make our family home their home for the weekend."
Pengenna Manor is the perfect place to celebrate in style offering Elopements and larger weddings, with space for a marquee or able to offer the rustic Cowyard Barn, Pengenna Manor offers luxury and choice.
Image Credits
Ron Bushell Photography