Guest Blog. Finding the Perfect Dress. Expert Help from The Bridal Studio
The wonderful world of the Bridal Boutique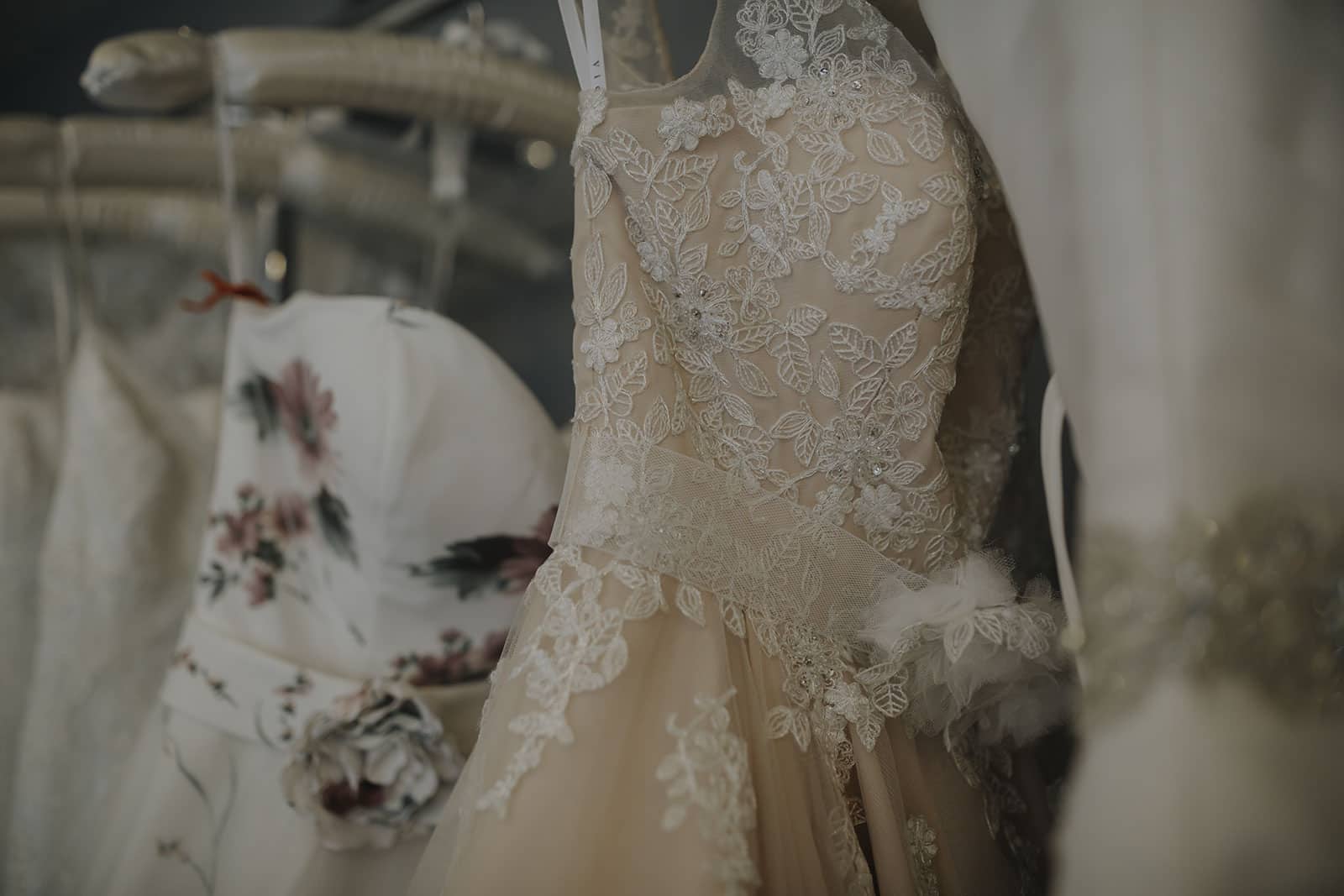 Over a coffee, with Tara from The Bridal Studio in Helston I entered the wonderful world of the Bridal Boutique and I discovered there is a lot more to being a boutique owner than I ever imagined.
How do you select the dress range for your boutique?
"We take a lot of information from each of the brides that visit with us, it comes down to listening to what they love, want and need to feel amazing on their day."
Every bride wants to feel sexy on their wedding day. Some of us are tall and small petite and others are curvier with bigger boobs and bums – but all beautiful! This is why Tara has selected for her boutique designer dresses that range from size 6 – 36!
Size. Let's talk about size.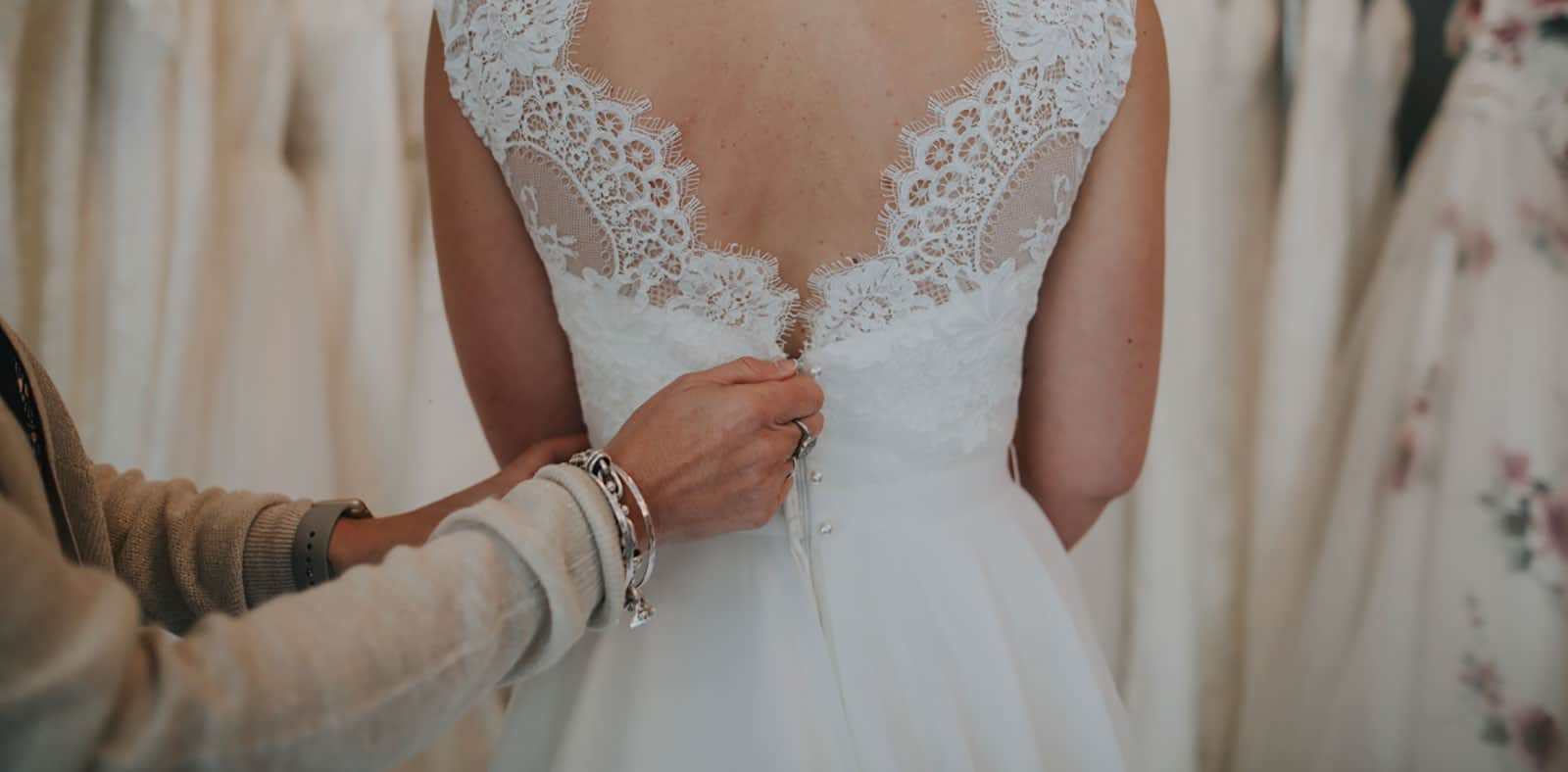 "We always explain to our brides, it's about how you feel and not the dress size" The Bridal industry is notorious for smaller sizes than the average high street dresses.
If you are a high street size 10 you might need a need a 12, if you are a 12 you could need a 14 and so on, each designer has a different fit and size guide to add to the fun! There is no such thing as a straight size! Tara's first top tip is don't get hung up on size. It's not about the size of the dress it's how it fits and makes you feel.
What can brides expect when they book an appointment with you?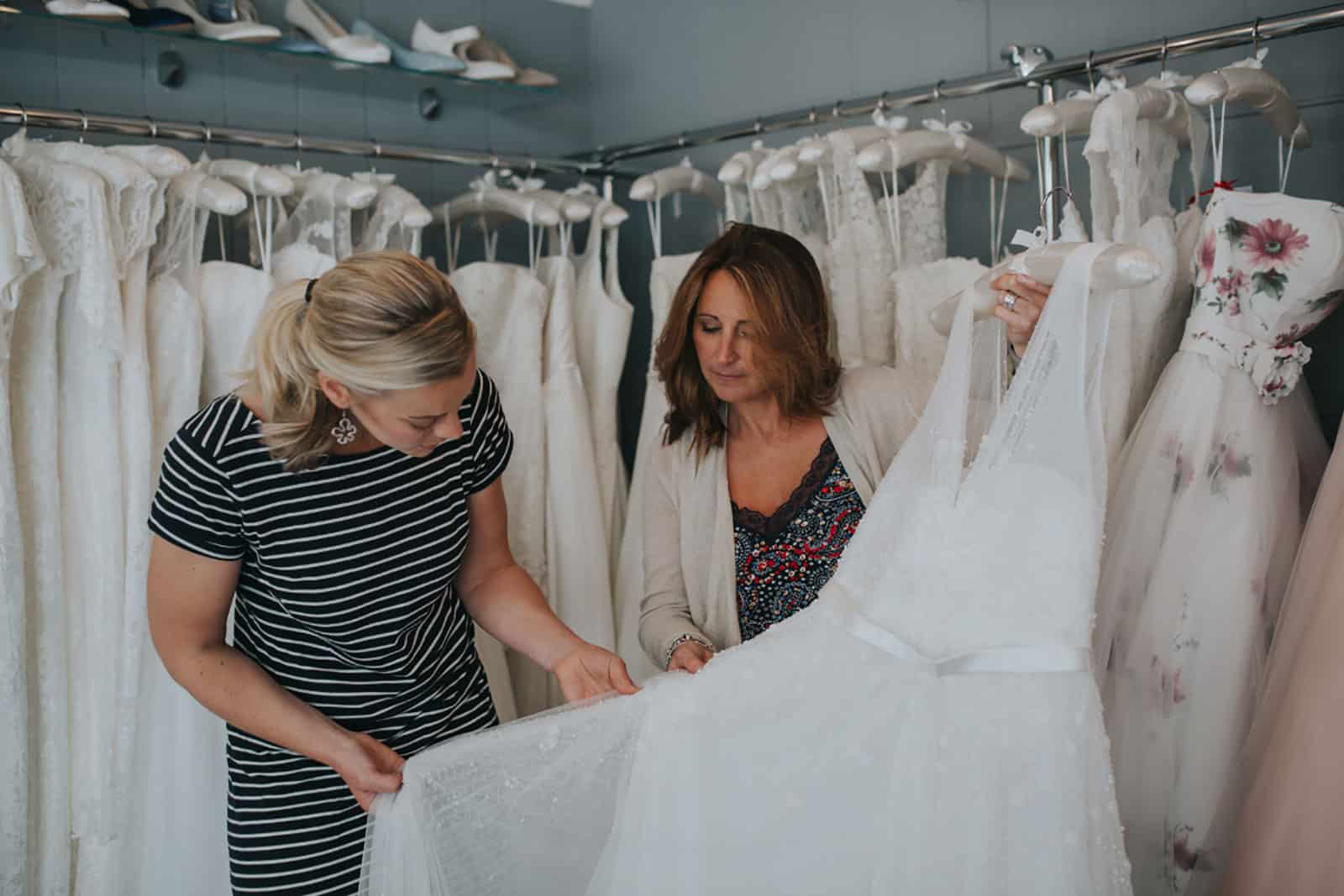 "Every bride that visits with us is important, we want to know about them. It all starts with a chat over a cup of tea and finding out more about you. Who you are, what's in your mind's eye about THE dress, which venue you have selected, your wedding style or theme, your photographer, your likes, and dislikes."
It's all about getting to know you. It's fun talking about yourself right!
"Then it's time to start looking through the dresses, we will explain the options for each gown you see, we always encourage you to try different styles and then you choose the dresses yourself, we often may suggest you try something else to open your mind up to other styles that we feel may suit you."
Tara will also select one or two for you to try too.
Second top tip. Be realistic when it comes to finding the dress for you. This process could start by knowing what you don't like so please don't get put off or disappointed. A lot of brides put a lot of pressure on themselves to believe that when they put THE dress on that they will just 'know' it's the dress, it doesn't always happen like this, a lot of brides need to sleep on it and then decide, there is no right or wrong.
On average, you could probably try on 8, 10 or 20 dresses before you find one you can see yourself in on the day. Tara tells her brides that they need to LOVE it, if they don't it's not the dress for them!
Underwear
Tara can advise you on the right underwear for your dress and there are certain styles of dresses that Tara's seamstress can add an internal bra strap around your back if needed to give you the feeling of security if you're wearing a strapless gown.
Wedding Dress Payment
This is an expensive item so Tara is happy to offer an interest-free payment plan over a period of 4-5 months.
Image credits:
The Bridal Studio in Helston Photography by Enchanted Brides