Guest Blog. Dare to be Different by The Cornish Cakery
Do you Dare to be different?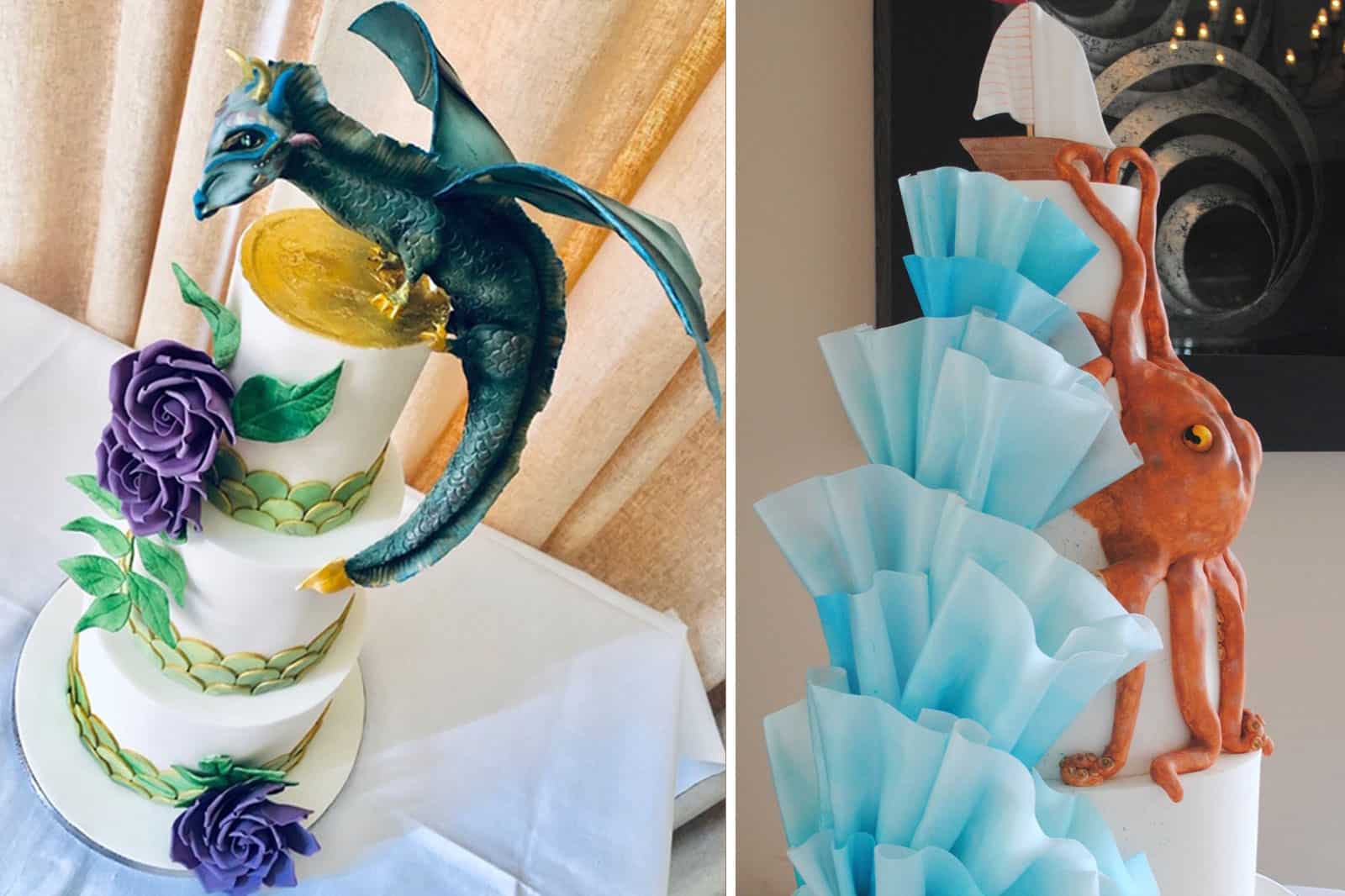 Have you thought about how your wedding cake will feature in your day?
You've booked your date……your venue has been found and the dress shopping has begun in earnest but have you thought about your cake and it's design?
The cake is a big part of any wedding with guests eagerly anticipating how it will look. Designing your cake allows you the opportunity to really show a true reflection of you both as a couple.
Cake trends come and go
Traditional design features such as lace detailing, flowers and elements of the dress design are always popular and timeless but have you considered tailoring your cake to you as a couple, to show your loves and bring them together to create a centrepiece to wow your guests. A cake that will always have that extra meaning to you.
Hobbies – jobs – loves – life – colour – texture – anything that makes your heart sing!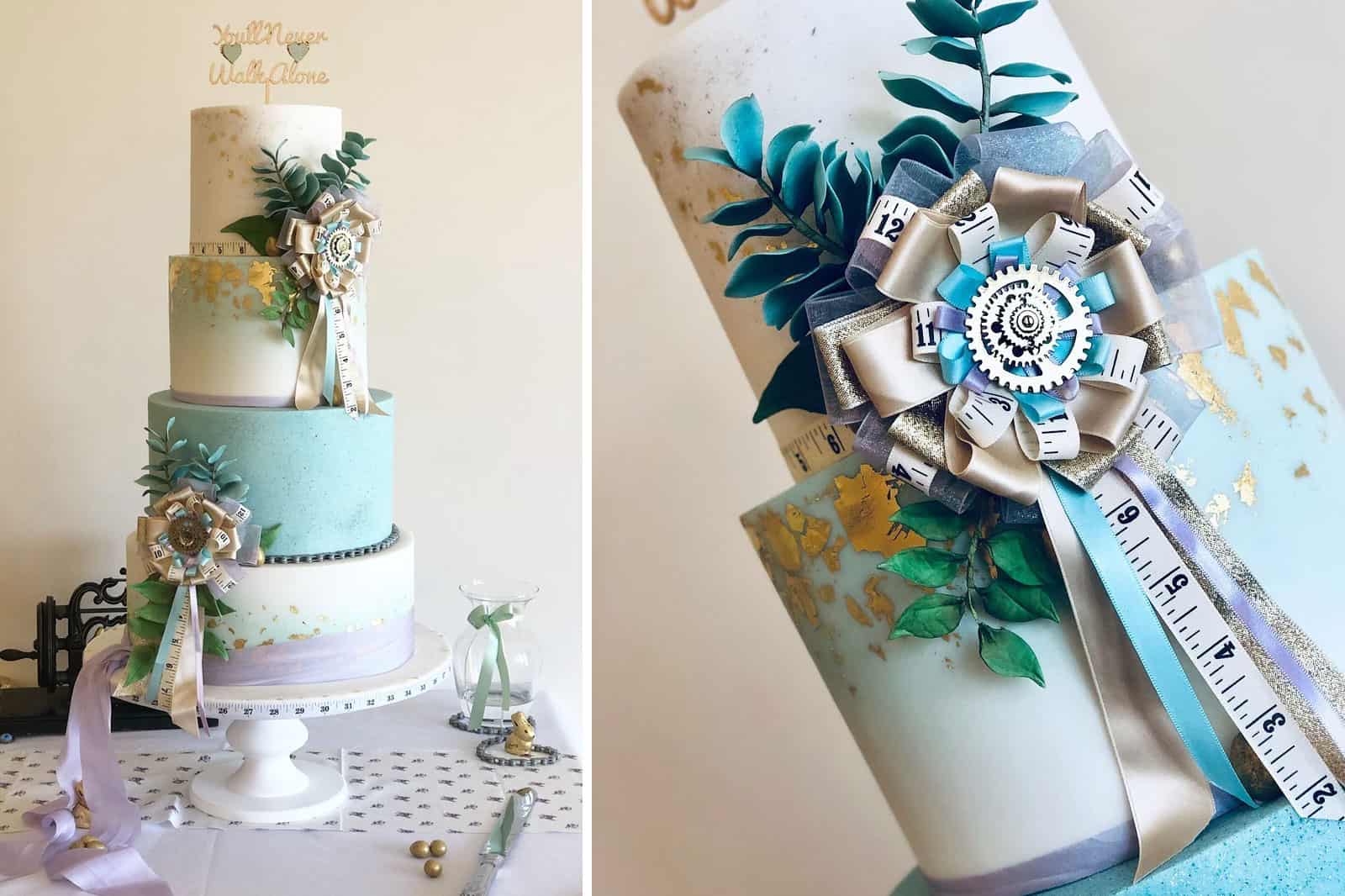 A wedding cake perfect for a seamstress and a groom that loves football and motors
A recent example of this was a cake I made for a lovely couple ~ the bride is a seamstress and the groom loves football and motors, not things you would necessarily think of incorporating into your wedding cake! But they wanted to create a design that encompassed them and their lives, so we sat down and started designing and found ways to do just that.
From ribbon flowers with metal cog centres to a bike chain around one of the tiers and a topper reading "You'll Never Walk Alone" (one for the Liverpool fans!)
Once completed, I couldn't help but stand back and really take in all those personal elements, it made me smile to see it come together.
There is so much more available in cake making now, allowing you to be more adventurous should you choose to be
From a 4 tier cake with an Octopus climbing the side, to a wedding cake decorated with a pattern made to represent scales and a handmade Dragon to adorn the top! Both cakes are featured in the first image above 😉
Work with your cake designer, bring ideas and pictures regardless of how unusual you think they might be. Dare to be different and create a centrepiece that will bring joy to you and your day.