eeek! What does it mean?
What a crazy name!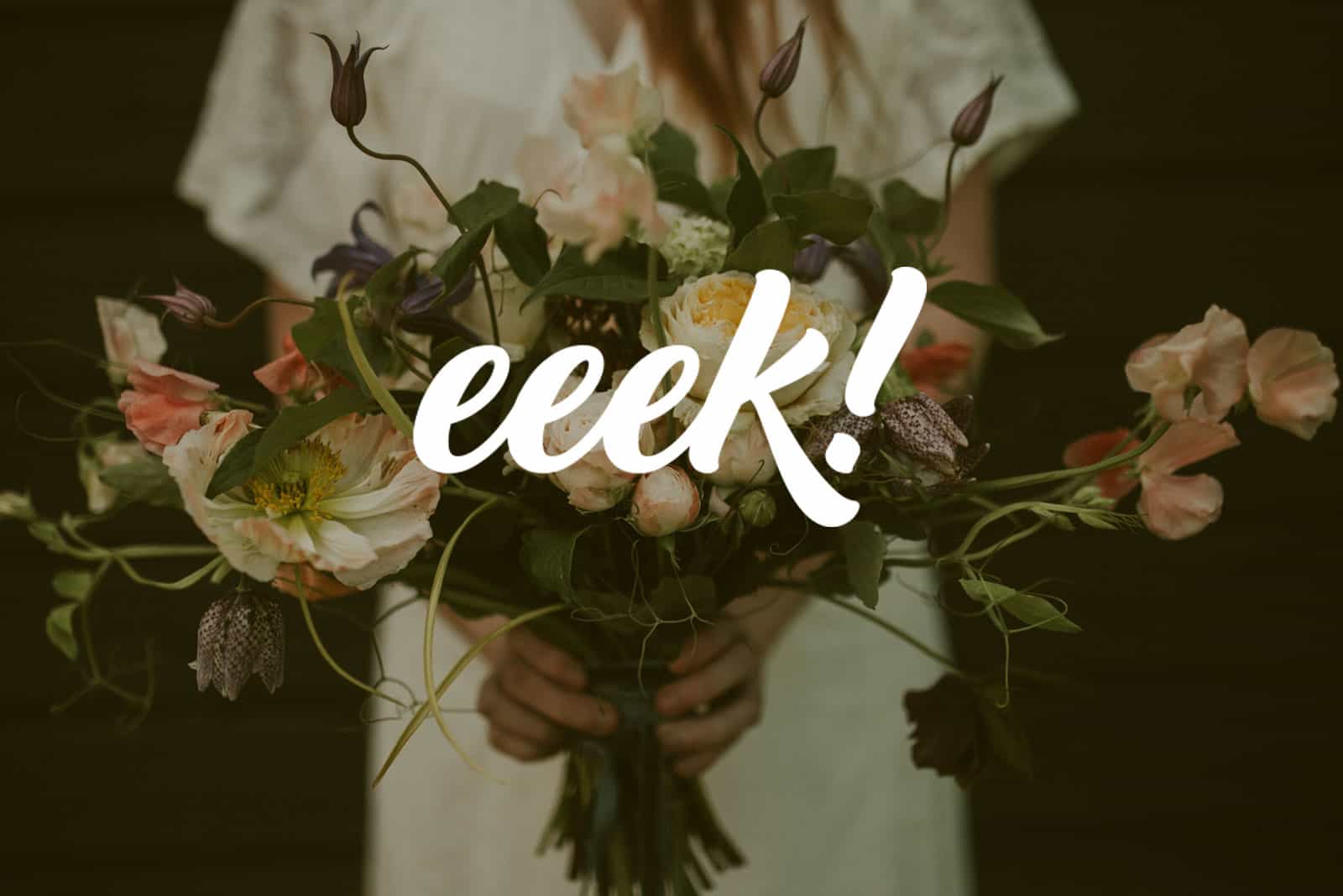 Getting the right name was difficult. I didn't want the name to be cliched or obvious. Many of the obvious names had already been taken hitched, bride, confetti to name a few. I wanted to be different!
eeek! is different. The site is NOT a directory the site offers so much more. I like to describe it as a localised Pinterest for weddings in Cornwall and Devon. See something you like simply click the image and get venue, supplier or wedding photographer information.
Use the site to browse, to get lost in and you never know what you might find. You might be browsing beautiful wedding flowers and discover your perfect venue. Or you could be looking for wedding caterers in Cornwall and discover your perfect photographer!
A little background
I ran along with my sister and parents a family wedding venue when a couple booked all they wanted to see were ideas. How did the last couple dress the Cart-House or barn? Which suppliers did they use? Providing a list of suppliers was so boring brides-to-be want to see pictures! This is why Pinterest is so popular. So that is why I built eeek! eeek! is Pinterest for weddings in Cornwall and Devon.
If you have found your perfect venue and it is featured on eeek! keep coming back to see more Real Weddings at that venue…throughout the months, the years I will be posting many more Real Weddings and photo shoots helping you with wedding planning inspiration and every venue, supplier and wedding photographers page will get busier and busier.
Here's what I mean…the wedding florist Loulabel has two Real Weddings and a photo shoot…more coming soon! The venue Trevenn Barns features 10 Real Weddings! So if this is soon to be your wedding venue be sure to keep coming back to find out what other couples did on their big day.
OK, I still haven't told you…why eeek!? When running the family wedding venue, when a couple booked us as their perfect place for their day I would often get a lovely email saying how excited and delighted they were and they couldn't wait to start planning the rest of their day. This email was often signed off with eek!!! Full of fun and excitement!
So I started playing around with words and eeek! just came to me engaged, extremely excited' and the k is 'krazy, kalm or kool' depending on where you are with wedding planning.
It's fun it's not cliched or obvious and it makes everyone laugh which makes it perfect! And if you are using eeek! to help plan your day then you are engaged, extremely excited' and 'kool'
Share your day on eeek!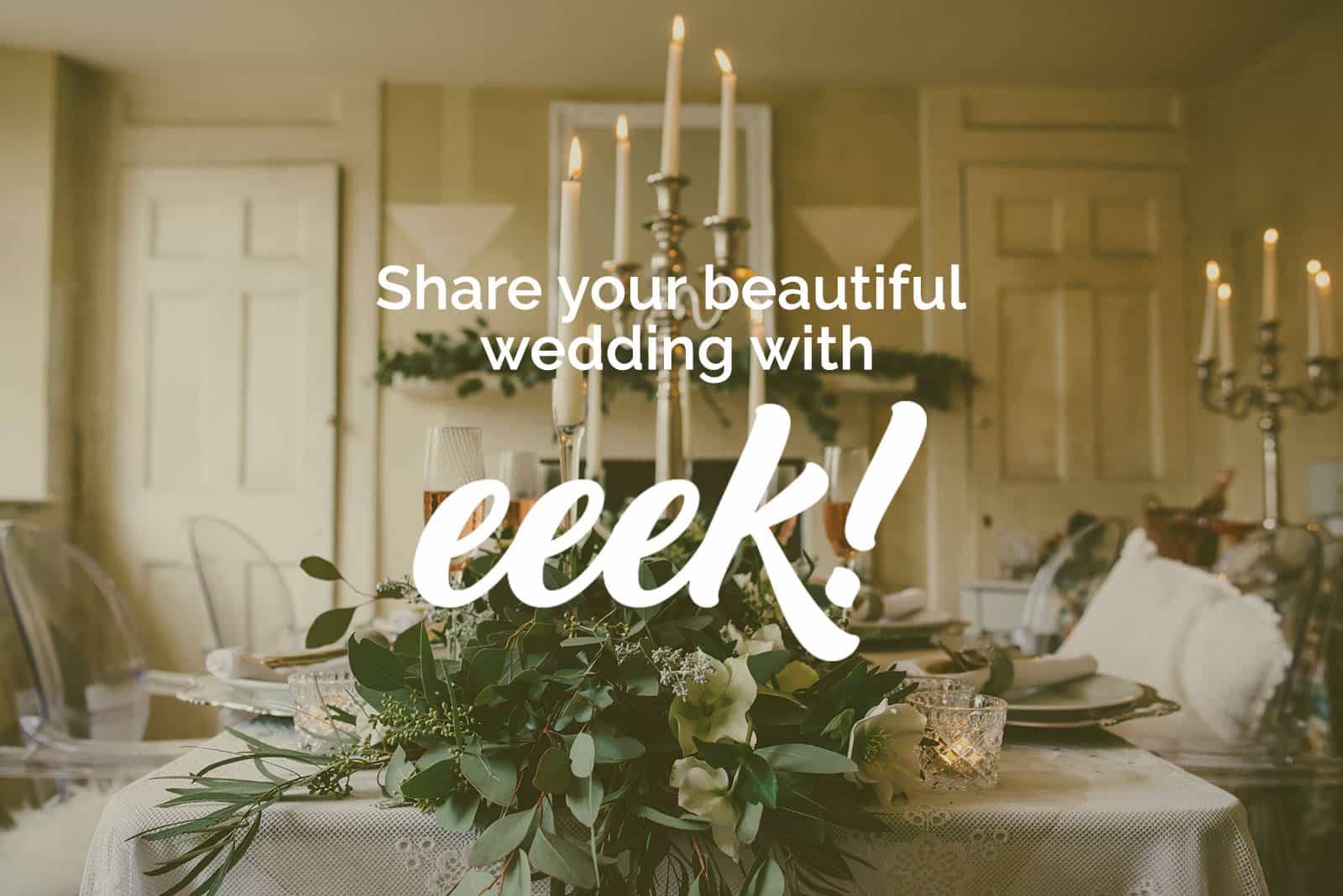 You can share your wedding on eeek! too! You have planned your day for months so now its time for you to share your wedding planning story. Inspire other brides-to-be with your amazing ideas! Contact me.
Follow eeek! on Facebook, Instagram, and Twitter for daily doses of inspiration!
Happy Planning!