Why Celebrant Led Weddings?
Not everyone knows that there is another special and unique way to celebrate your love!
In this guest blog, Denise and Nicola of The Cornish Celebrants talk about Celebrant led weddings. We all know about the Church, the Register office and the venues with licences for weddings – each with its own rules and regulations. Yet even now, not everyone knows that there is another special and unique way to celebrate your love! There is, and that option is to use a Celebrant.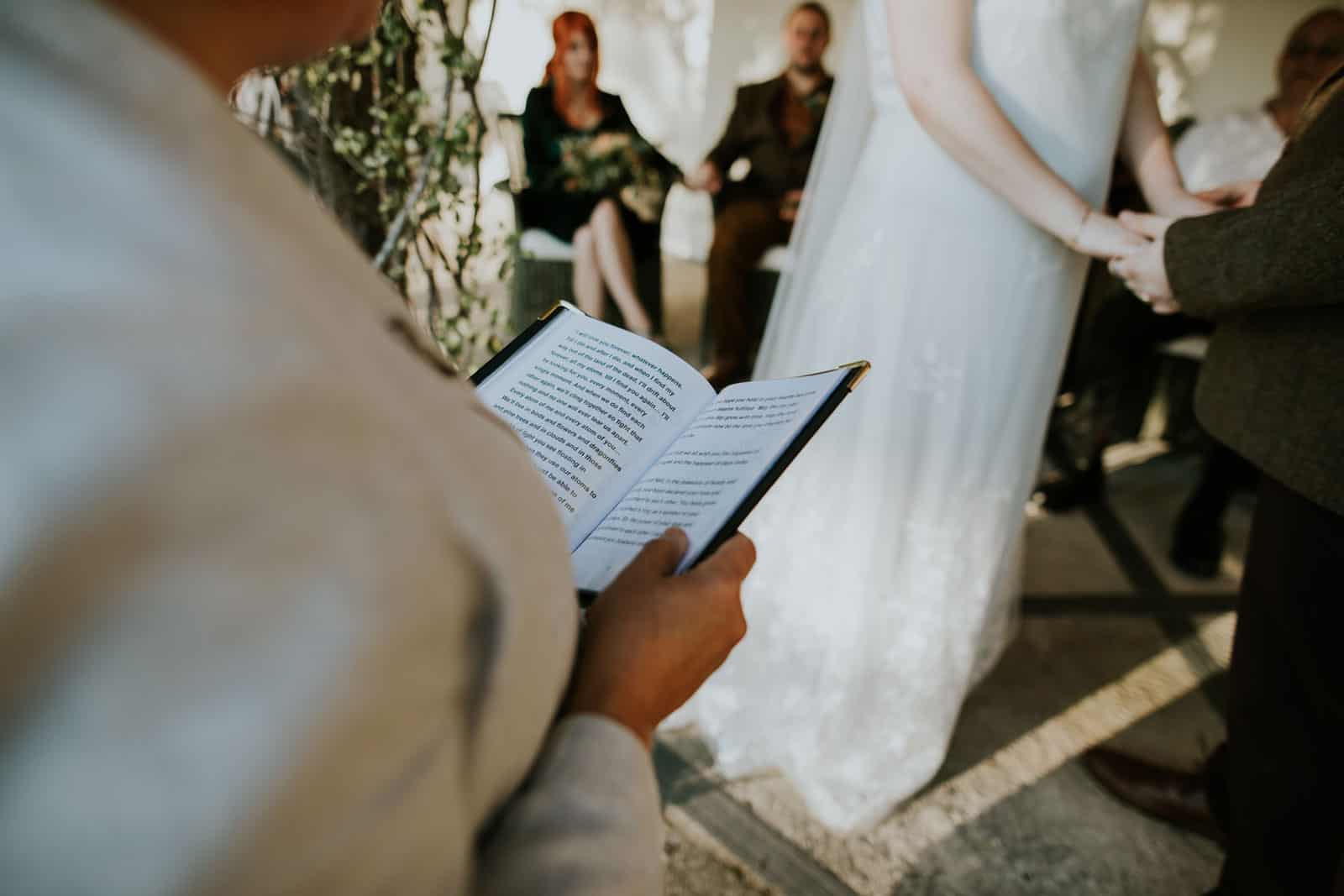 Saying 'I Do' should be at the centre of your special day
When you excitedly tell family and friends, "we're engaged!" after all the congratulations, the questions of where and when, the dress, bridesmaids, best men, flowers, cake, and music will be asked. Very few will ask about the type of ceremony you will choose, that life-changing, heart-stopping moment when you say your vows to each other. Surely this should be at the centre of your special day?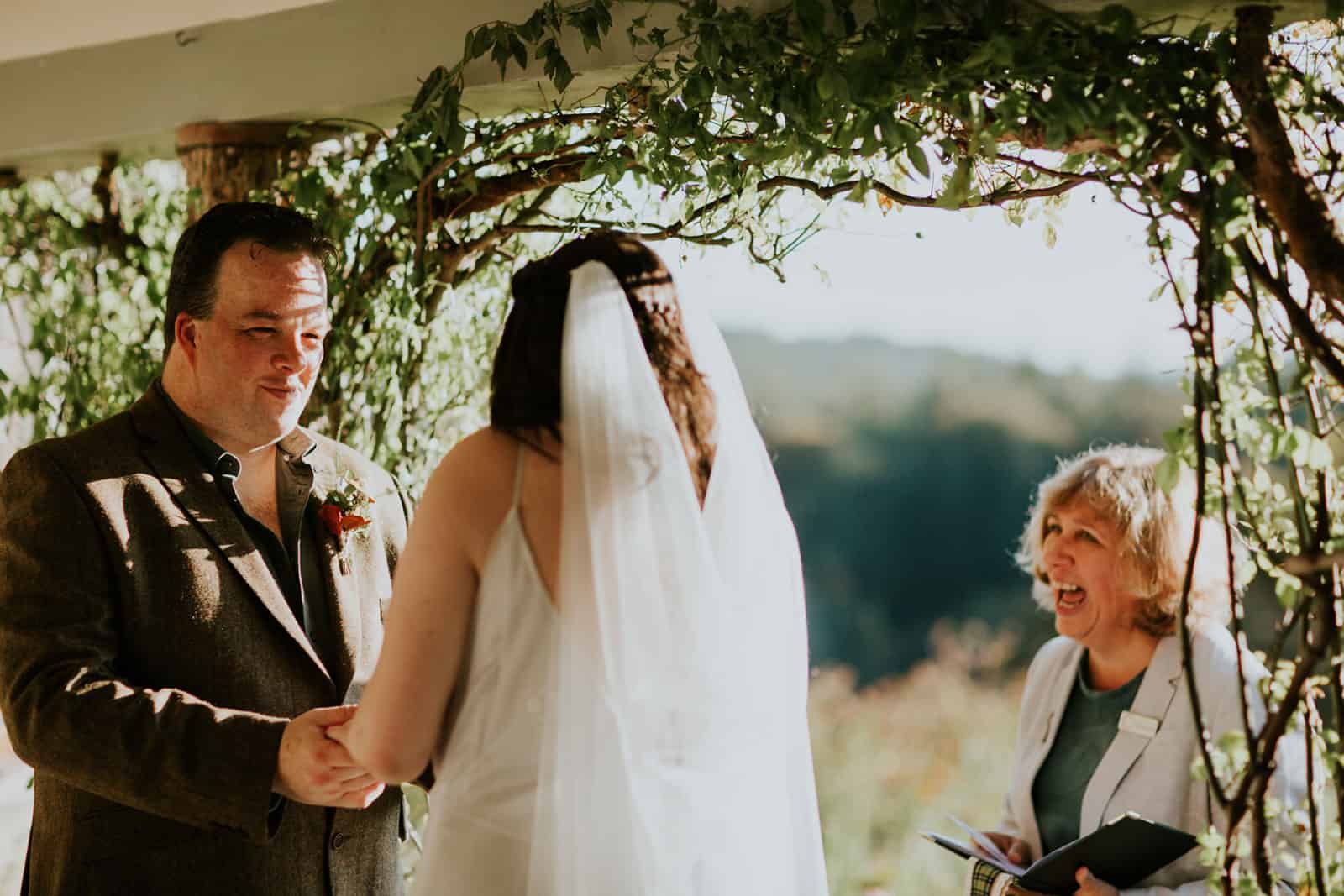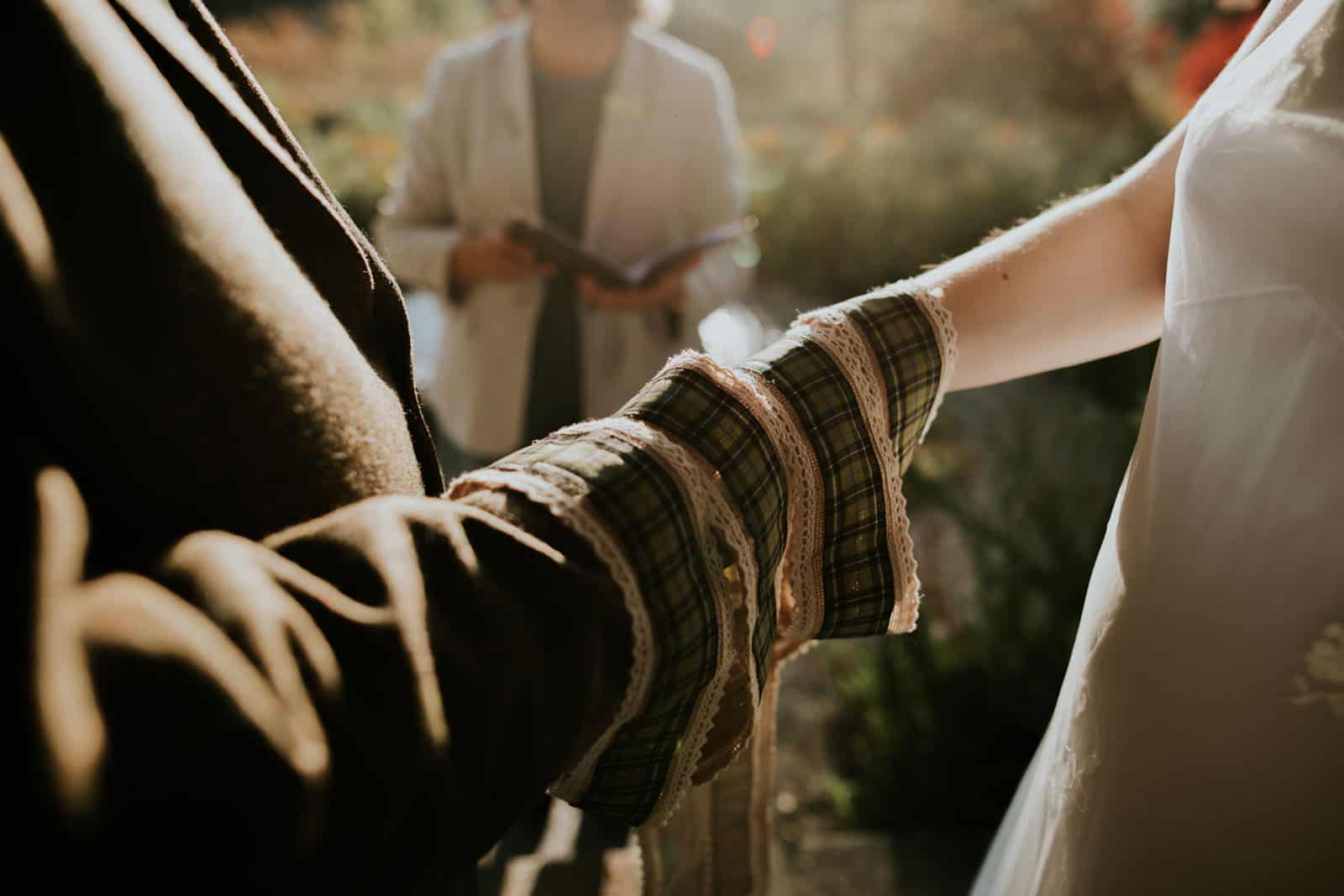 Amy and Neil wanted a very personal ceremony written especially for them the obvious choice – The Cornish Celebrants!
"The Cornish Celebrants played a huge role in the day, with the most eloquent wedding ceremony, put together just for us. It included lovely quotes and wonderful, gently-spoken wording. Our love and thanks to Nicola for performing it so beautifully"
There are no rules or regulations; your Celebrant is free to create a ceremony that is completely and uniquely yours
There are no constraints on the wedding location; you can choose to be immersed in nature, on a beach, or at home in your garden. Marquees are increasingly popular, as are barn venues; the only limitation on location is your imagination! Want to use a hotel or stately home that is also licensed for registration weddings? That's not a problem either! The choice of a Celebrant enables you to use the gardens and grounds and the building for your ceremony.
A Celebrant will get to know you and develop a relationship with you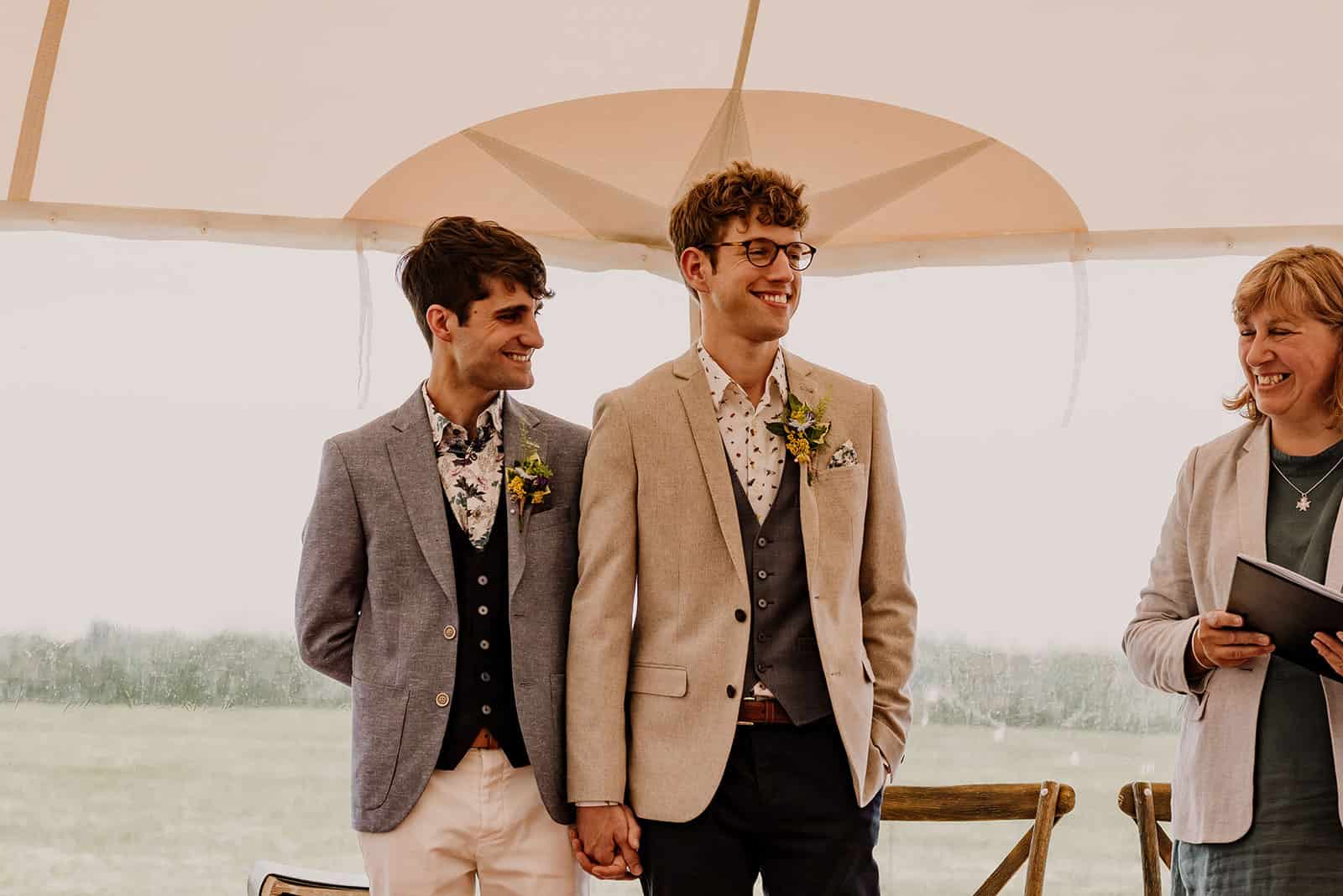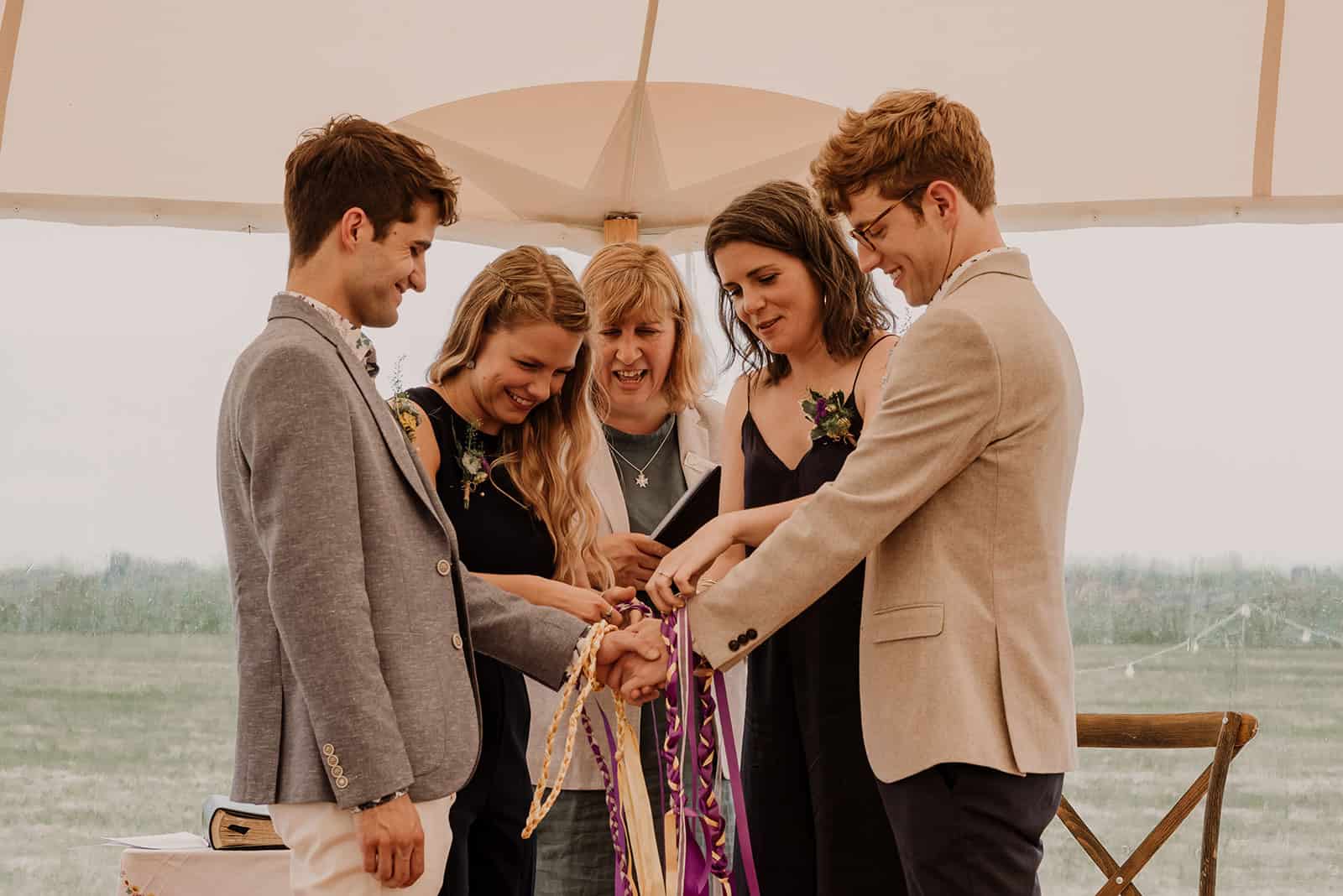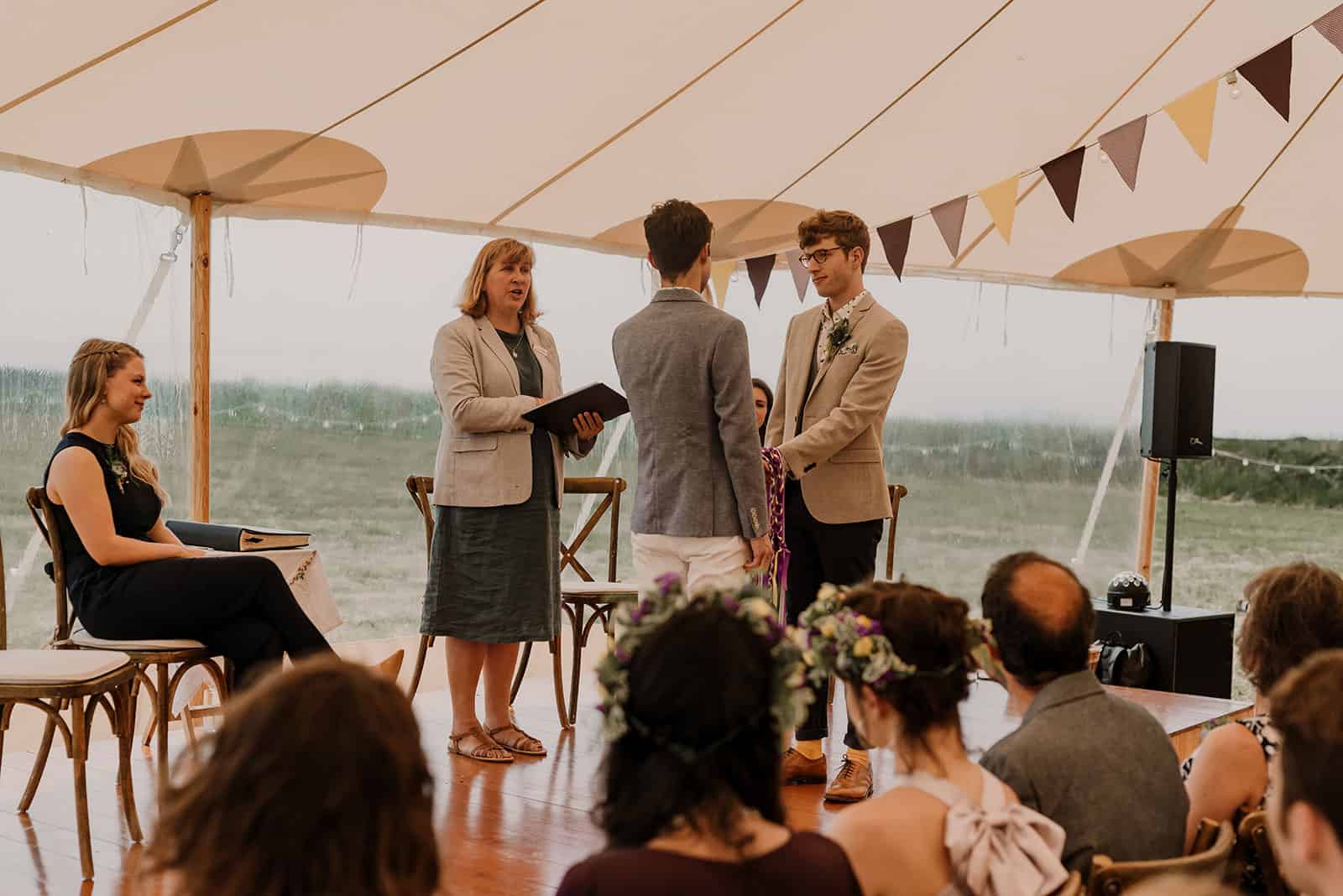 They will have the time to meet with you in person or by Skype or Zoom (other communication forms are available too!). They will show their commitment to you by being accessible to answer your queries and questions whenever you have them. On the day, they will be that reassuring presence of calm as you say your vows of love to each other. If you chose an Independent Celebrant, they can incorporate religious references and spiritual elements in the ceremony if you wish. A Humanist Celebrant will concentrate more on the human connection rather than the religious or spiritual. There is a Celebrant to suit everyone! Most Celebrants will only conduct one ceremony a day, offering you flexibility they will not be clock watching so you can feel relaxed.
"From our first garden centre meeting to saying goodbye after the ceremony, she imbued us with joy and enthusiasm, whilst her extensive experience as a registrar lent her a gravitas that authorised the proceedings, as joyous as they were. She also had experience with same-sex ceremonies, which was important to us"
Each Celebrant led ceremony will be unique – no conveyor belt of ceremonies, each ceremony is crafted, especially for that couple
They can guide you towards readings that will suit you and your style of celebration and talk you through rituals to add meaning to the proceedings. Most celebrants have years of experience dealing with people and have developed huge empathy and emotional intelligence, enabling them to tell your love story in a sincere and meaningful way, radiating your joy to all your guests. Some Celebrants have undertaken courses and gained qualifications. Check out reviews, ask for recommendations, look at their websites, and compare what they offer for the fee they charge. After all this research, have a chat with your chosen Celebrant – make sure you have a connection before making this most important of decisions – who you want to lead your wedding celebration.
If you want a ceremony as individual as you are, one which includes rituals such as handfasting, tying the knot, or a sand ceremony, then a Celebrant led ceremony is for you.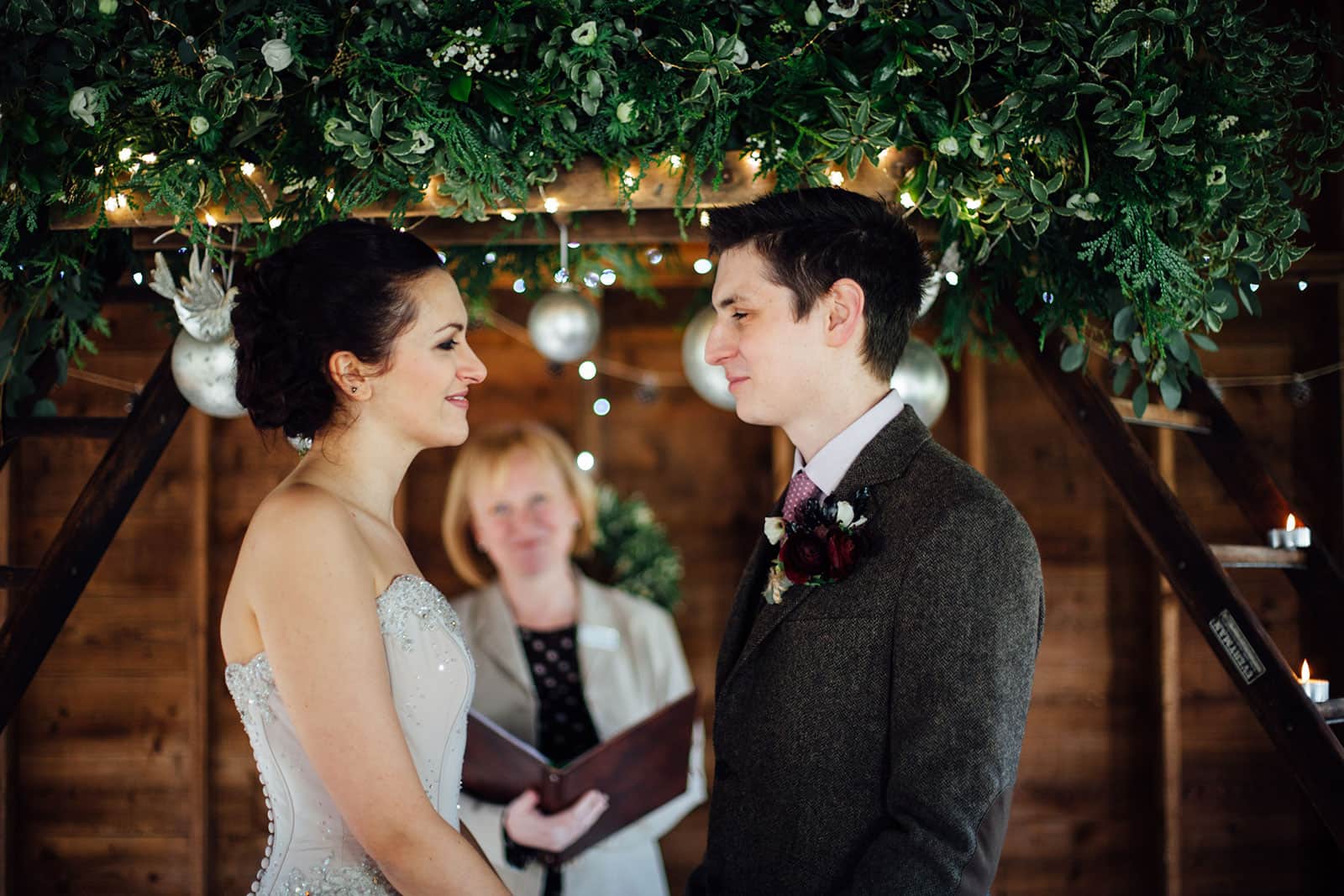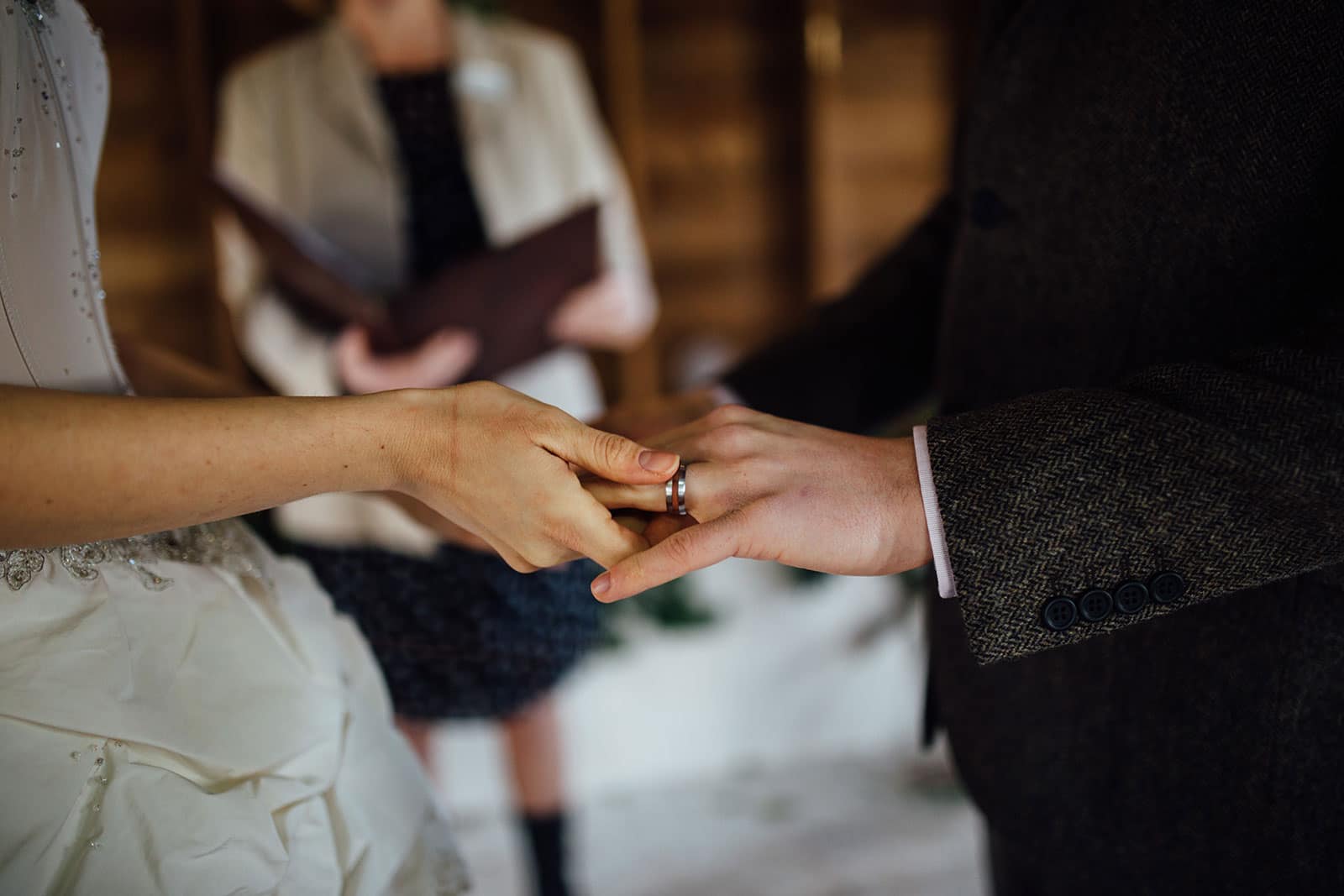 Image Credits:
Enchanted Brides
Let Love Flourish