Welcome 2021!
2021 will it be "a marriage of optimism and strength?"
Each year Pantone announce a colour of the year, and this year we have two colours PANTONE 13-0647 Illuminating, a vibrant yellow, and PANTONE 17-5104 Ultimate Grey, a neutral grey. The Institute of Color has defined this combination as "a marriage of optimism and strength".
At eeek! HQ we are full of optimism and strength for 2021! Weddings were redefined in 2020 by the pandemic and as we enter 2021 small weddings are set to continue (Covid, unfortunately, did not disappear at the stroke of midnight on 01st January) With rules changing from day to day 2020 saw many couples planning in a matter of weeks or less. So in this blog, we look back on three heartwarming real wedding stories, shared by the couples and proving that love really does conquer all.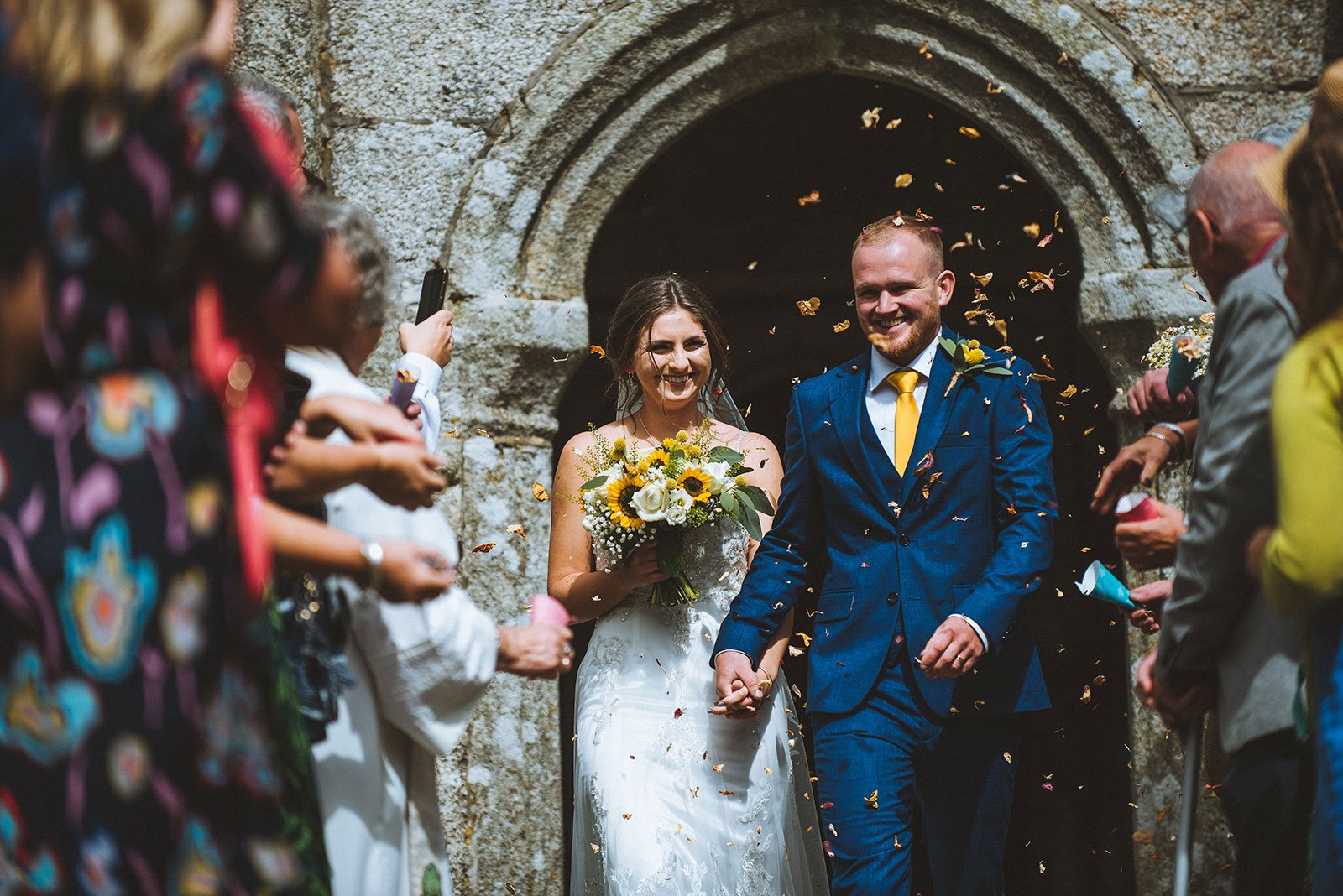 With only two months to go until their original date, Chloe and Cadan were still unsure what to do! A decision had to be made so one Saturday morning they had a chat and just decided to get married on their original date and have their reception next year. And that was that!
Their day in their own words
"Finally, our day came, and we honestly had the most perfect time surrounded by our closet friends and family. The day went so quickly, but all I can think about is that we get to do it all over again in 2021".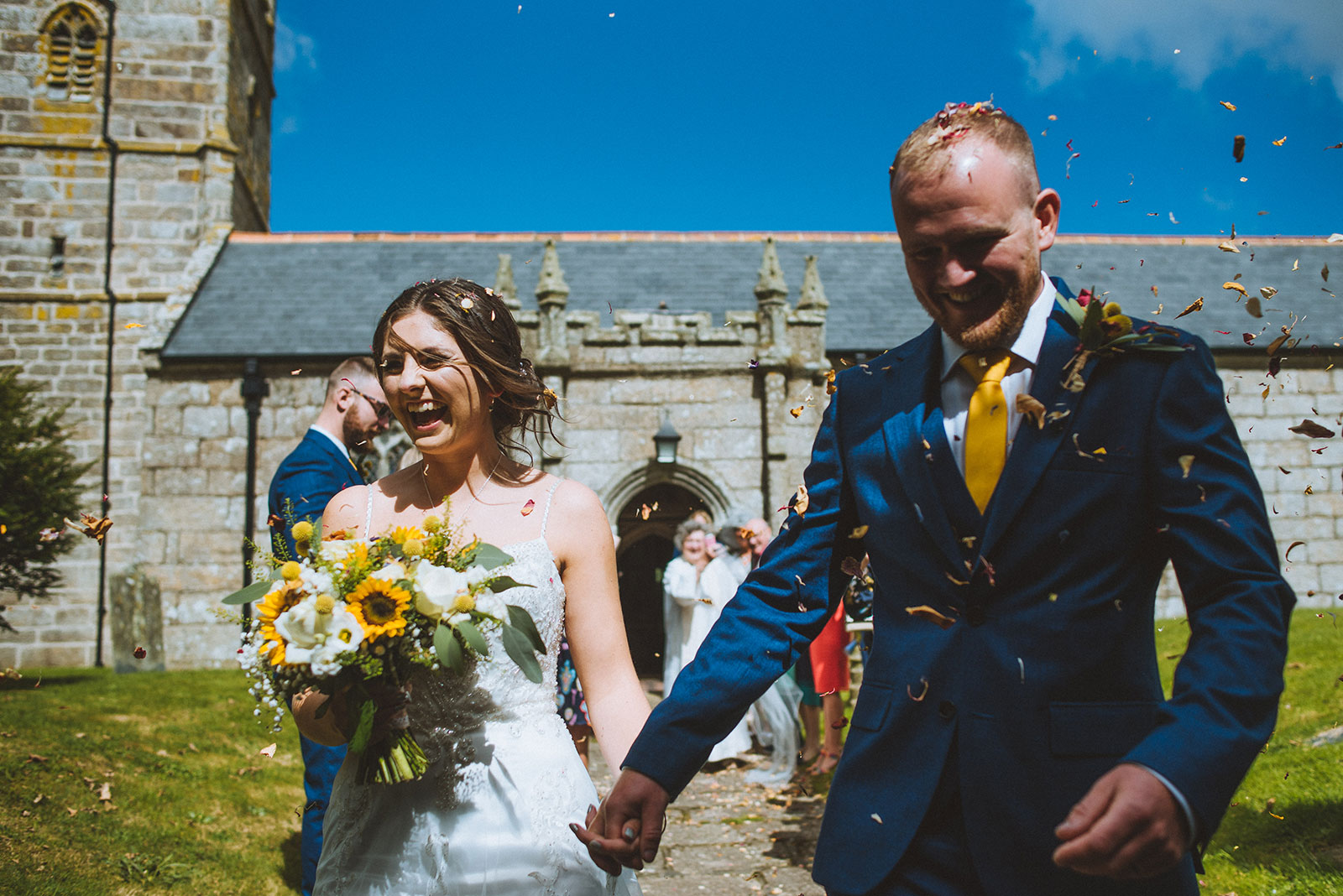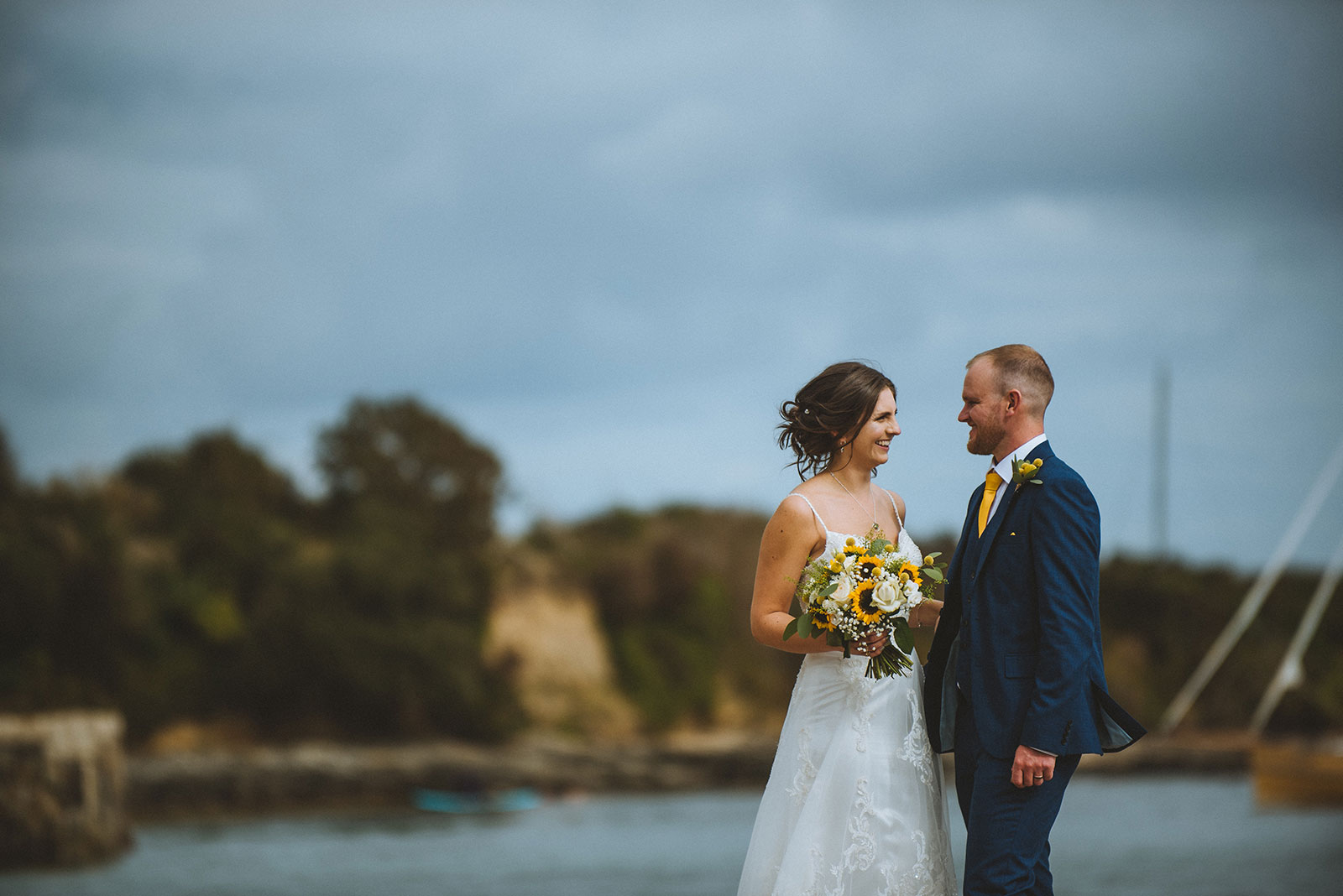 Images: Mark Shaw Photography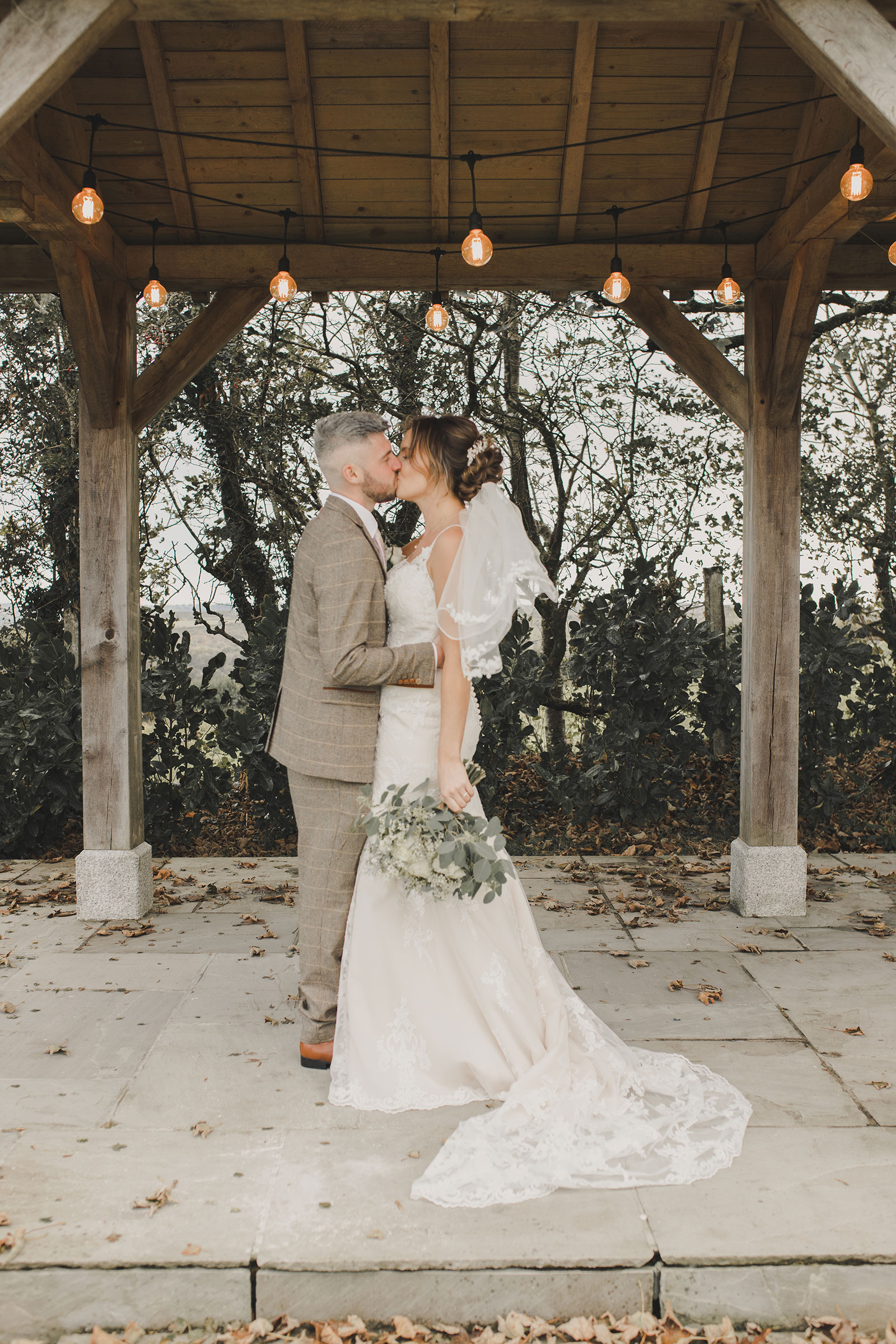 On the 22nd September 2020, the prime minister announced that wedding guests would be cut from thirty to only fifteen guests. With only two weeks to go until their big day, Amy and Darren were utterly devastated. After many tears and frustration, they decided to re-think and contacted Trevenna.
The solution
Jonathan at Trevenna offered them a fantastic opportunity, asking if they were able to travel to Trevenna the very next day (Wednesday 23rd September 2020 to be married on Thursday 24th September 2020). This date would allow them to have their 30 guests in attendance before the restrictions came into place on Monday 27th September 2020. With less than 24 hours notice Amy and Darren rounded up all 30 of their guests and arrived at their venue.
Their day in their own words
"It felt like we were one huge family. We had a really quiet and chilled evening with a lovely buffet, our music playing over the speakers from a Spotify playlist and candles lit all around the venue. Trevenna lit the log fires and made the evening so cosy. A beautifully calm end to the day.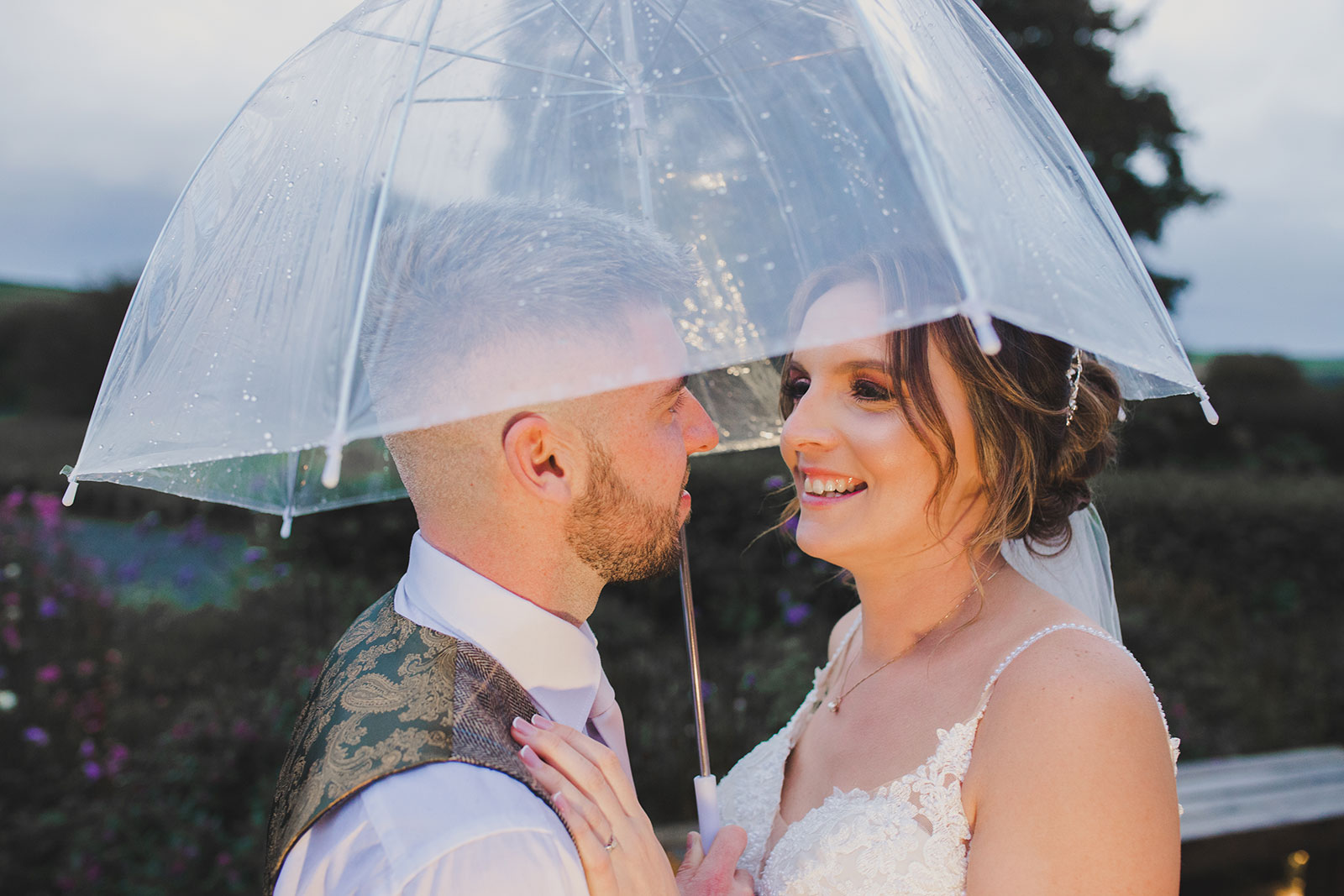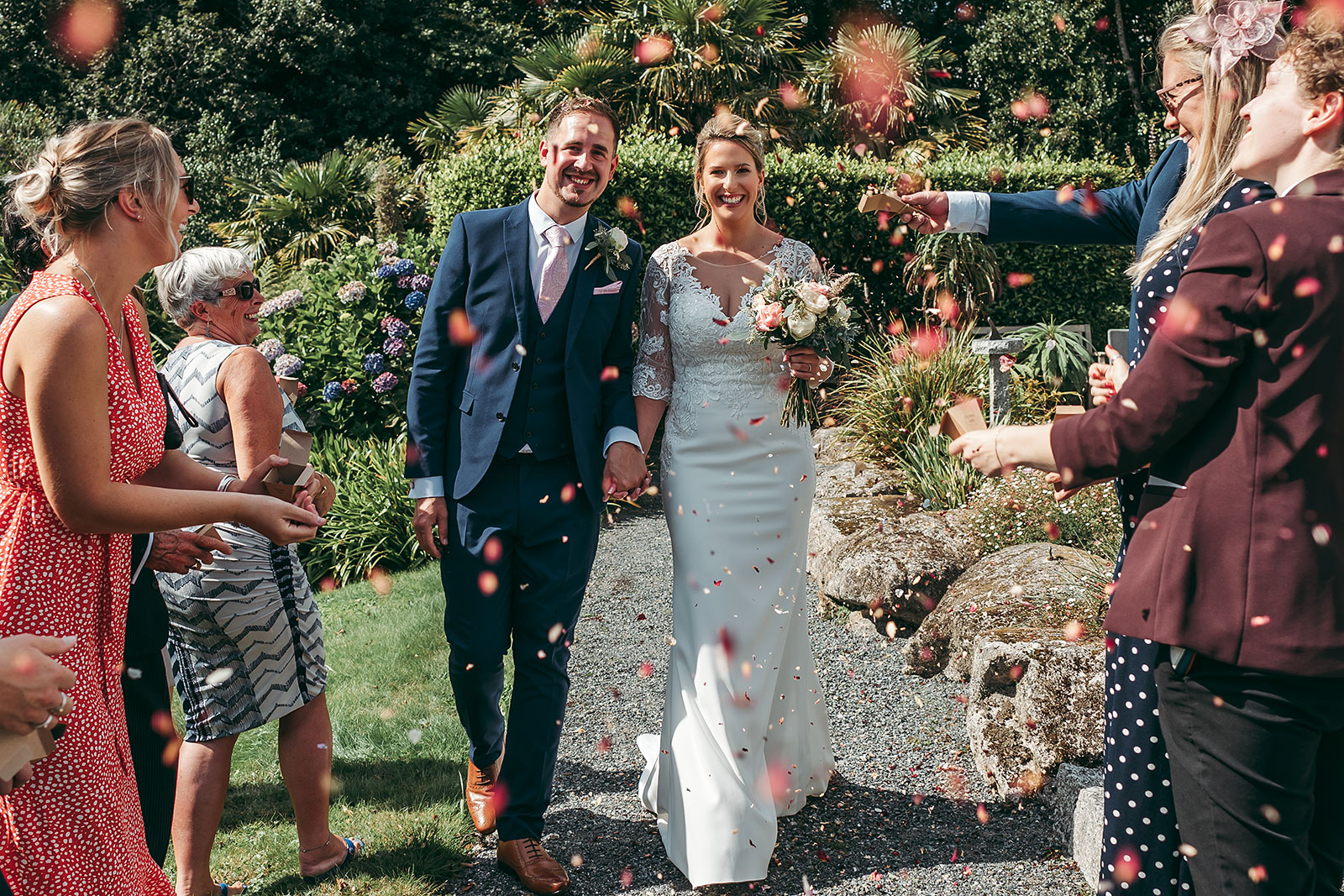 Alex, the Weddings and Events Manager at Trebah was a lifeline of constant reassurance to Nicole during such difficult times answering the phone, morning, noon and night.
"I often cried down the phone to her with the uncertainty and constant changes, but she assured me and worked with me every step of the way. I knew she would make our day happen the way we wanted it. She helped us rearrange the wedding with such ease. Nothing was too much to ask."
A change of season also meant a different wedding bouquet. Nicole had chosen peonies with the wedding now moved to later in the year; her beloved peonies were out of season.
The day, the flowers everything worked out
"The end result was better than I could have ever envisaged. Our flowers were truly beautiful and perfect. Jutta's communication throughout was superb. All of our suppliers went above and beyond, but Alex Logan at Trebah and Jutta at Florescere really stood out for us".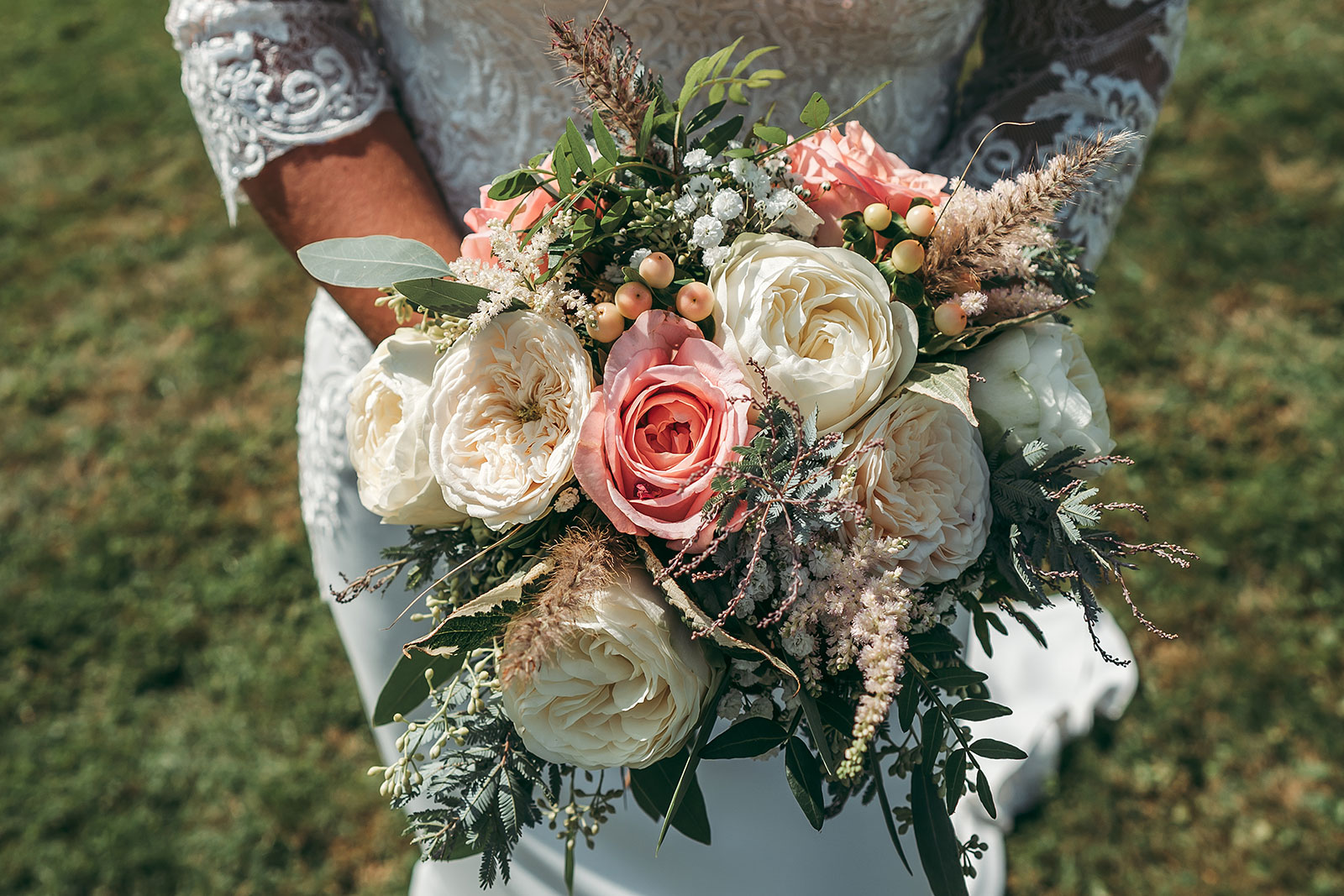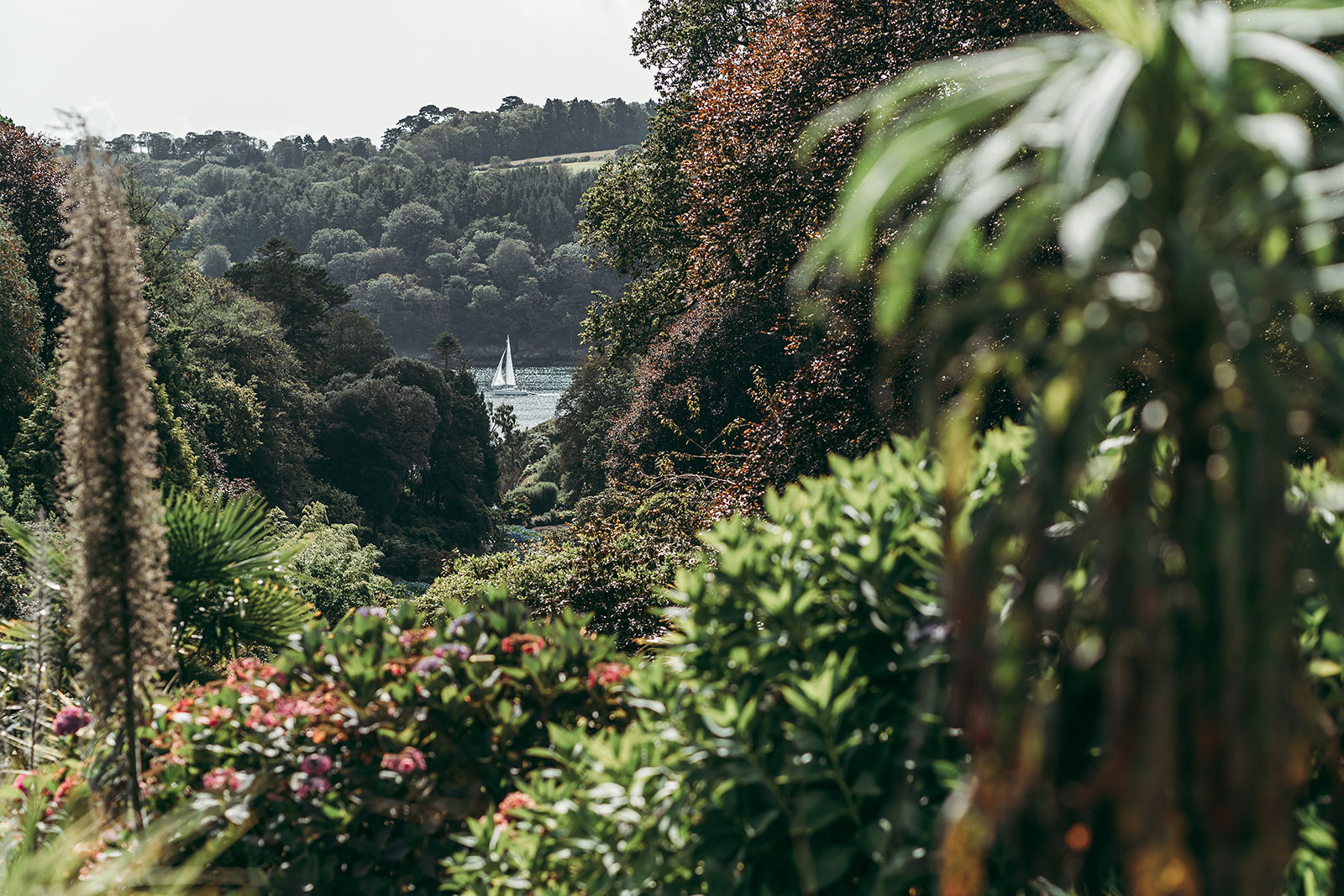 Images: Tracey Warbey Photography
2020 has been a tough year for so many couples. Still, we also have to take a moment to consider the venues, photographers and all the many talented suppliers who make up the Wedding Industry. All have gone above, and beyond and are ready and waiting for a better brighter 2021 for all.