The Wedding Flower Arch
Wedding Arches by The Youngest Child Weddings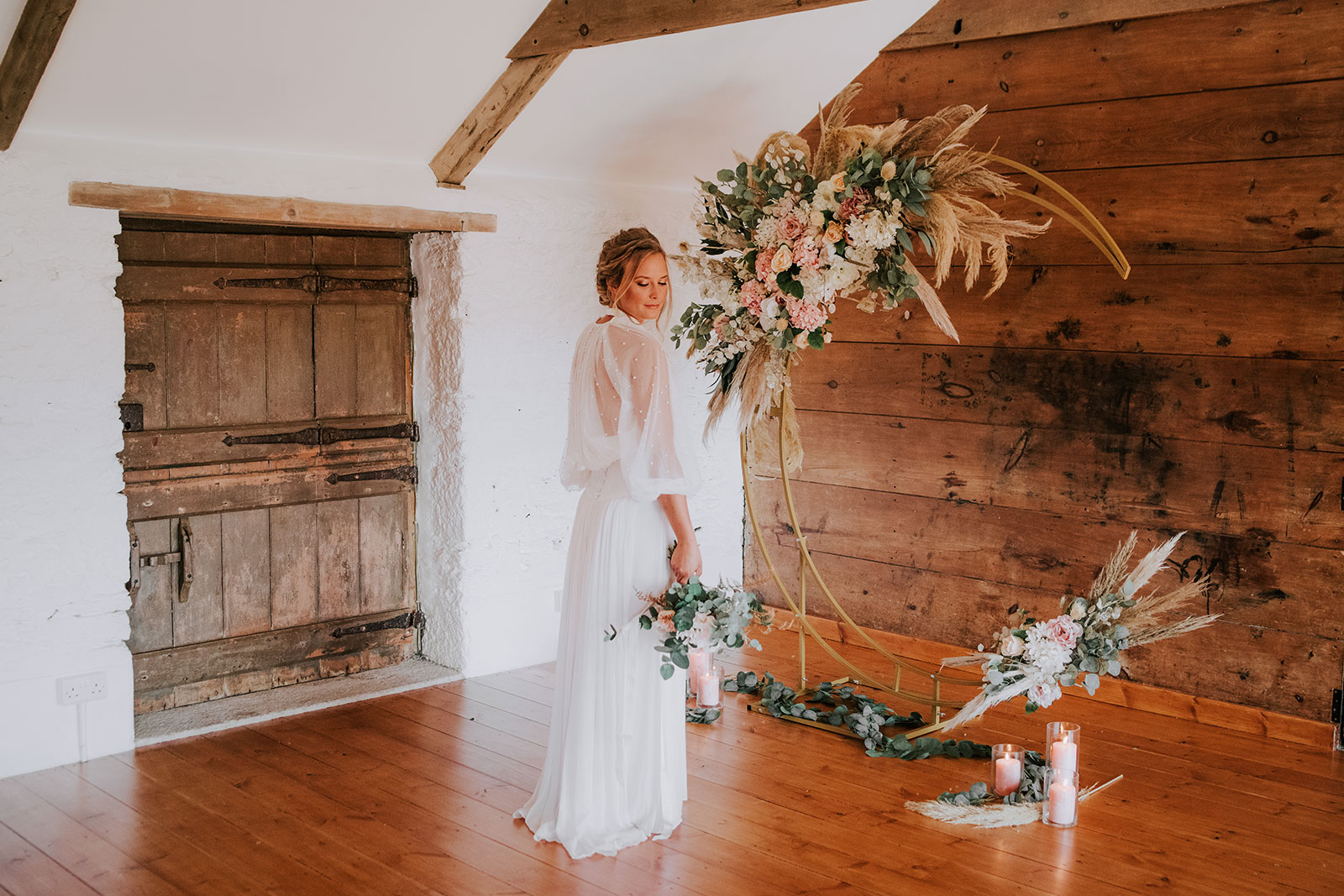 In this guest blog, we asked Stephanie of The Youngest Child Weddings to talk about her wedding arches. The wedding arch is becoming increasingly popular, and one search on Pinterest will show you why. Their versatility and ability to create a dramatic focal point make them a must for any wedding couple looking to make an impact.
The crescent moon shaped arch
Whilst traditional wood arbours and square displays will always remain popular. Still, if you're looking to create something a little different, then our one of a kind crescent moon shaped arch is guaranteed to provide some serious aisle candy! Triangle arches, hexagon displays and circle arches are also perfect for those aiming to divert from the norm. We especially love how the hoop arch mirrors the wedding ring and its symbolic meaning – a never-ending circle with no end and no beginning, an endless love.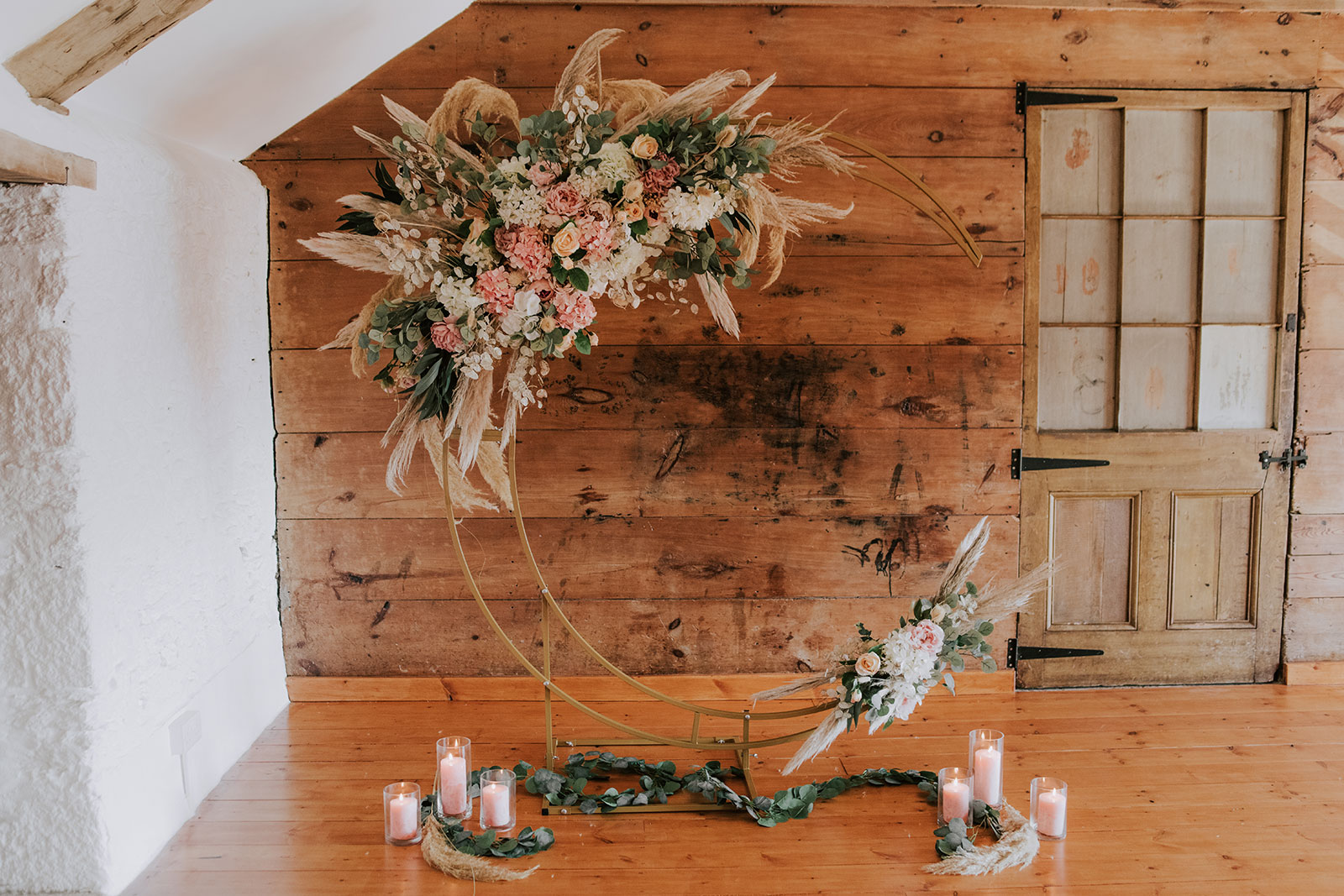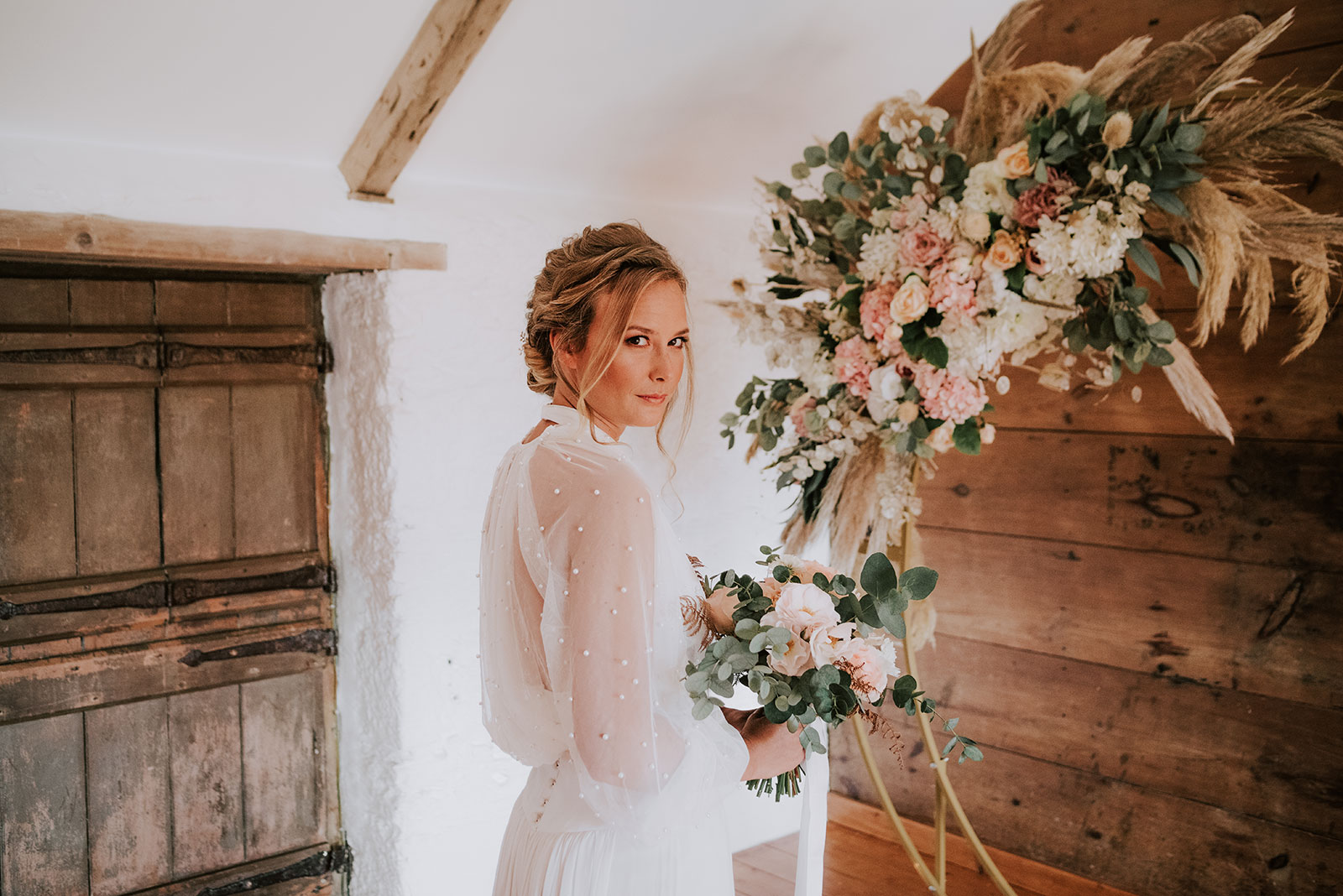 When it comes to decorating your arch, the only limit is your imagination
Traditionalists will love the romantic, show-stopping effect that comes with an arch covered in flowers; those looking to create a more contemporary or boho style can opt for smaller flower displays that expose the frame beneath. I'm seeing an increasing number of brides requesting balloon arches for weddings, and this is a really fun way to stand out from the sea of florals. Neon lights, fabric and ribbons can also create an Instagram worthy statement guaranteed to get likes.
The Tregedna Shoot
For our shoot at Tregedna, we used both our hoop arch and moon arch to create two different styles: the moon arch showed a soft, romantic side by incorporating delicate blush flowers, traditional whites, hints of eucalyptus and pampas; our hoop arch was more dramatic with reds and vivid oranges that gave a decidedly autumnal feel. We loved working with Out Of The Ordinary Weddings on this shoot and met Lindsey, a florist from The Cornish Country Garden Flowers, who did the bouquet, buttonholes and table displays.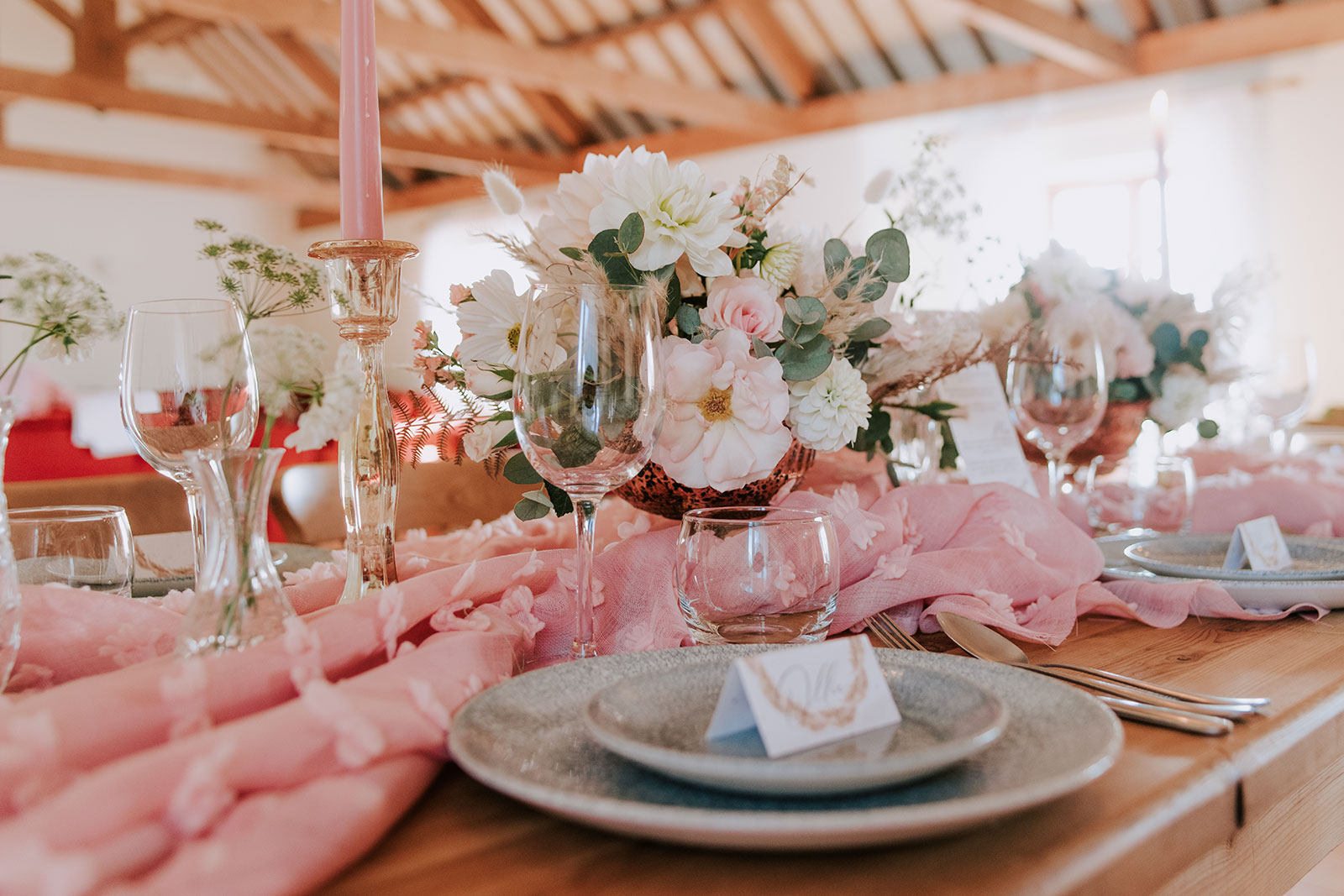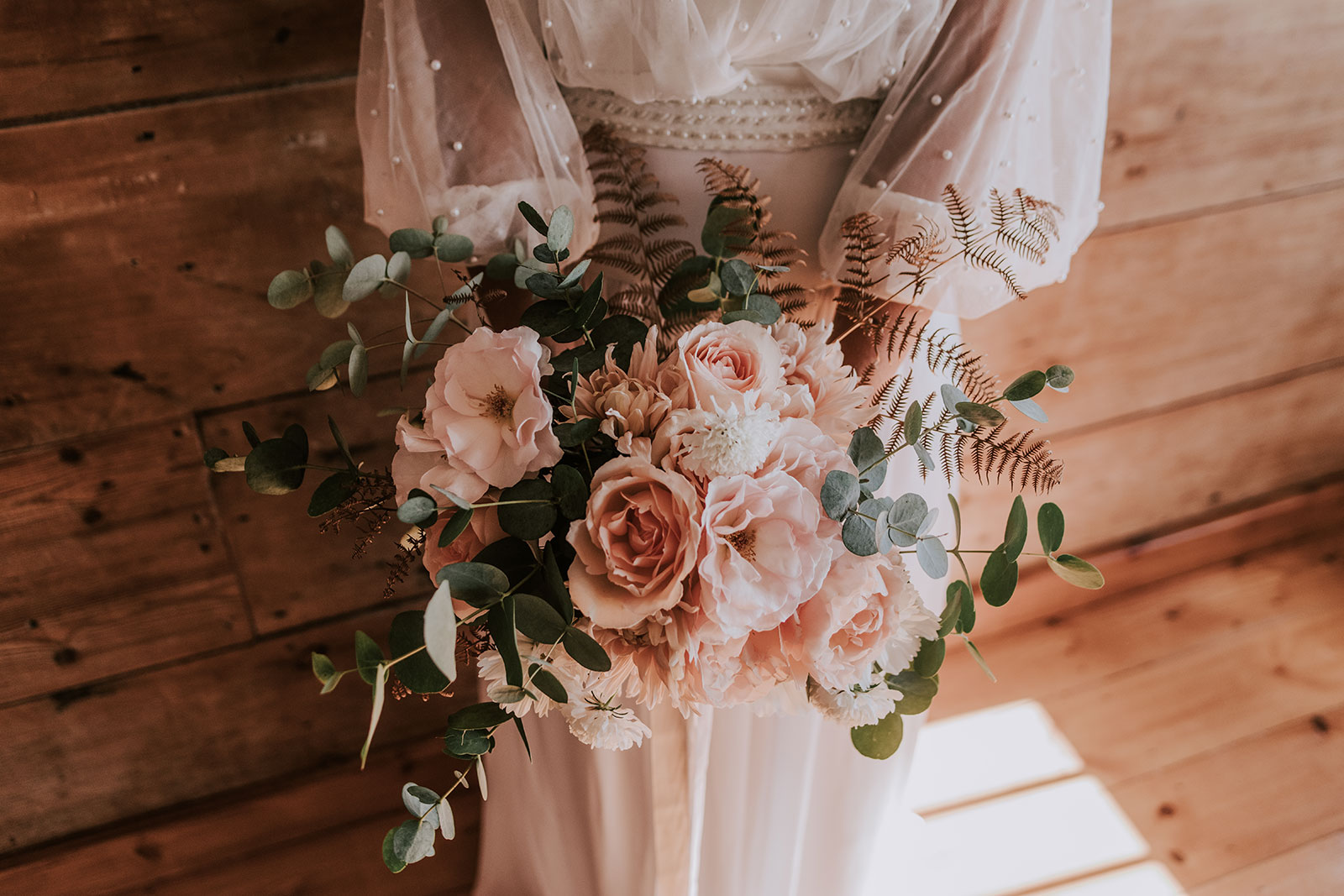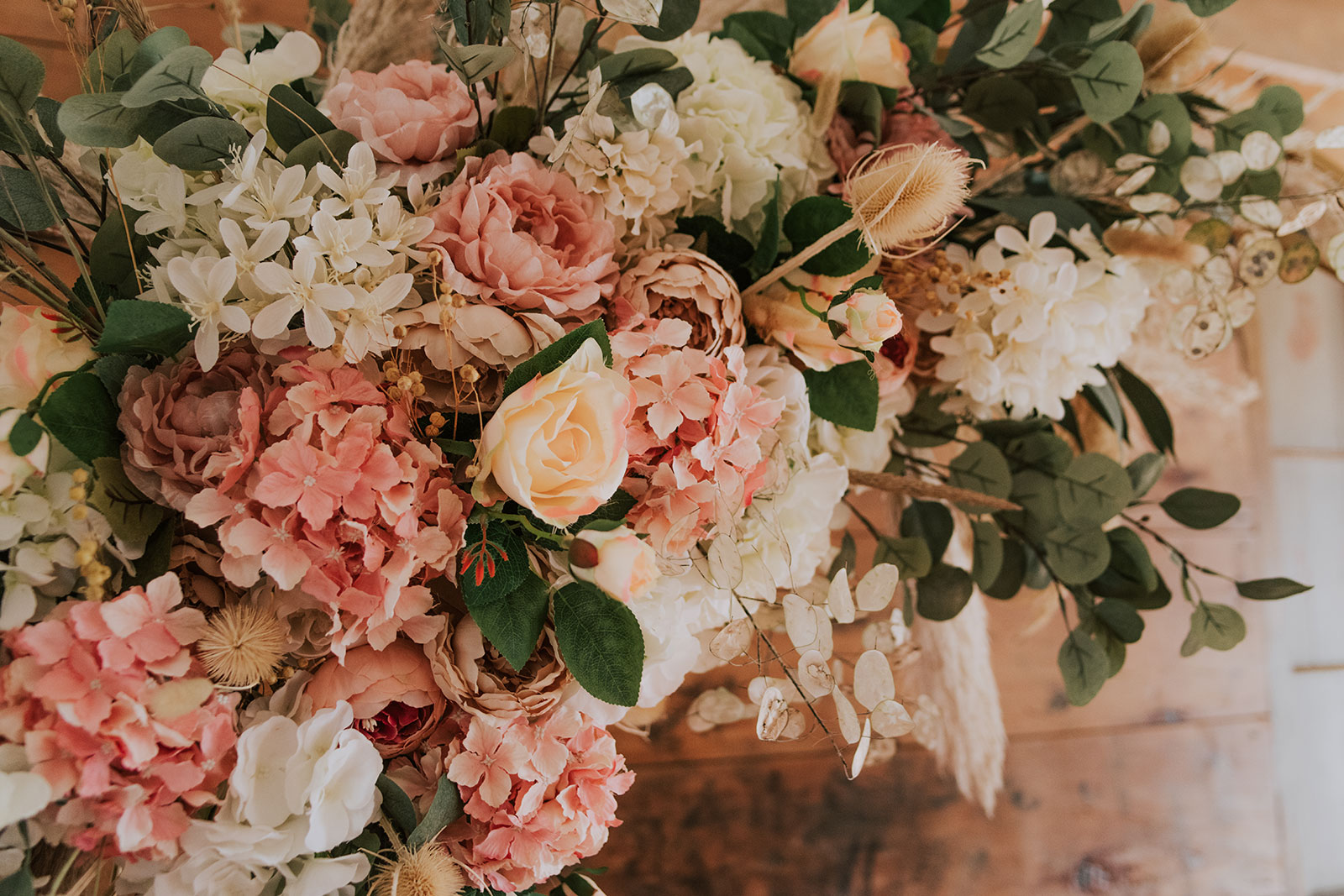 A key aspect of having an arch is making sure the display compliments and flatters the rest of the décor
We worked closely with Lindsey from The Cornish Country Garden Flowers to ensure our arch flowers complimented her flowers. A key aspect of having an arch is making sure the display compliments and flatters the rest of the décor. We specialise in silk and dried flowers, and we always ask our couples what the rest of their flowers and décor will look like to ensure it all works as one. Providing silk and dried flowers mean we don't have to worry about flowers wilting mid-ceremony and also helps to keep the cost down. We also loan our arches as dry hire, allowing you to decorate it yourself or ask your florist to do so.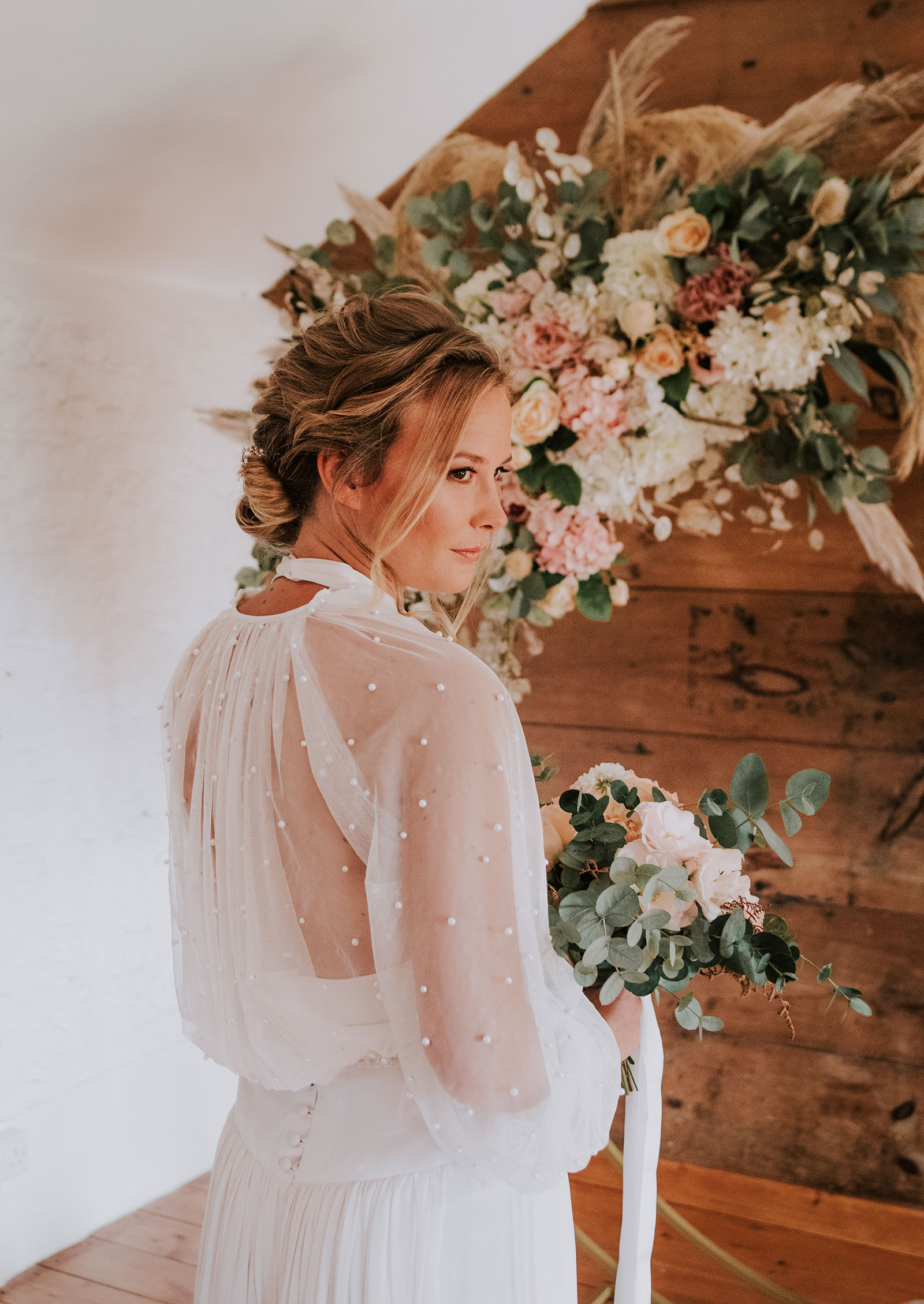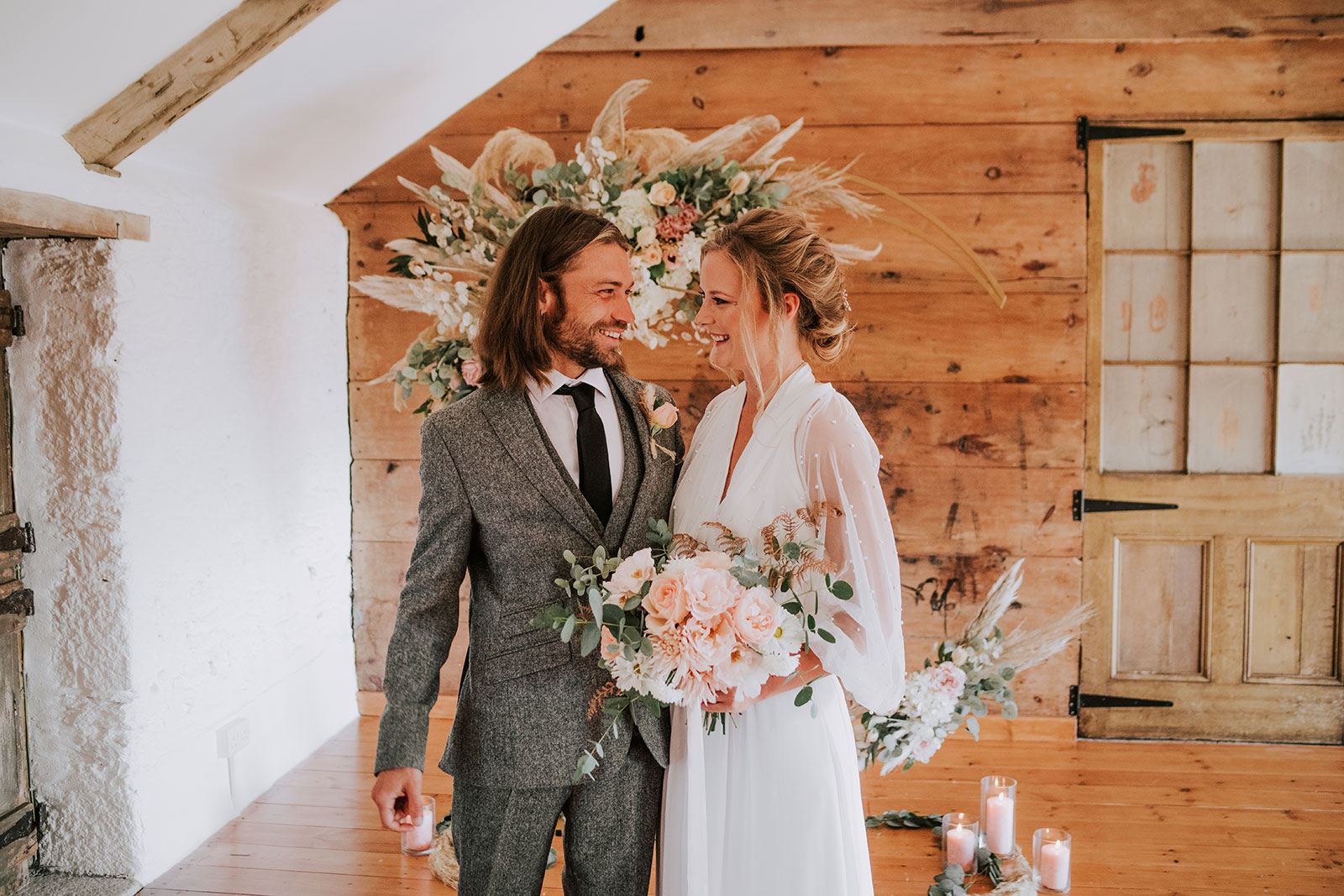 To ensure you get the most out of your arch, opt for one that can be easily moved. It can be at the end of the aisle, behind the top table, in the welcome area, or used as a photo backdrop. Smaller arches can also be used to hold welcome signs and setting plans.
Photography Arianna Fenton Photography, Wedding Shoot by Out of the Ordinary Weddings & Events, Venue Tregedna Weddings, Flower Arch The Youngest Child Weddings, Flowers by The Cornish Country Garden Flowers, Dress by Christine Trewinnard Couture, Grooms Suit by Little Anne Maids, Bridal Hair & Makeup by Kimberly Holland Bridal Hair & Makeup, Bridal Hair Jewellery by Blushing Flamingos