The Grazing Table – Wedding Catering Ideas
Smaller weddings bring opportunities!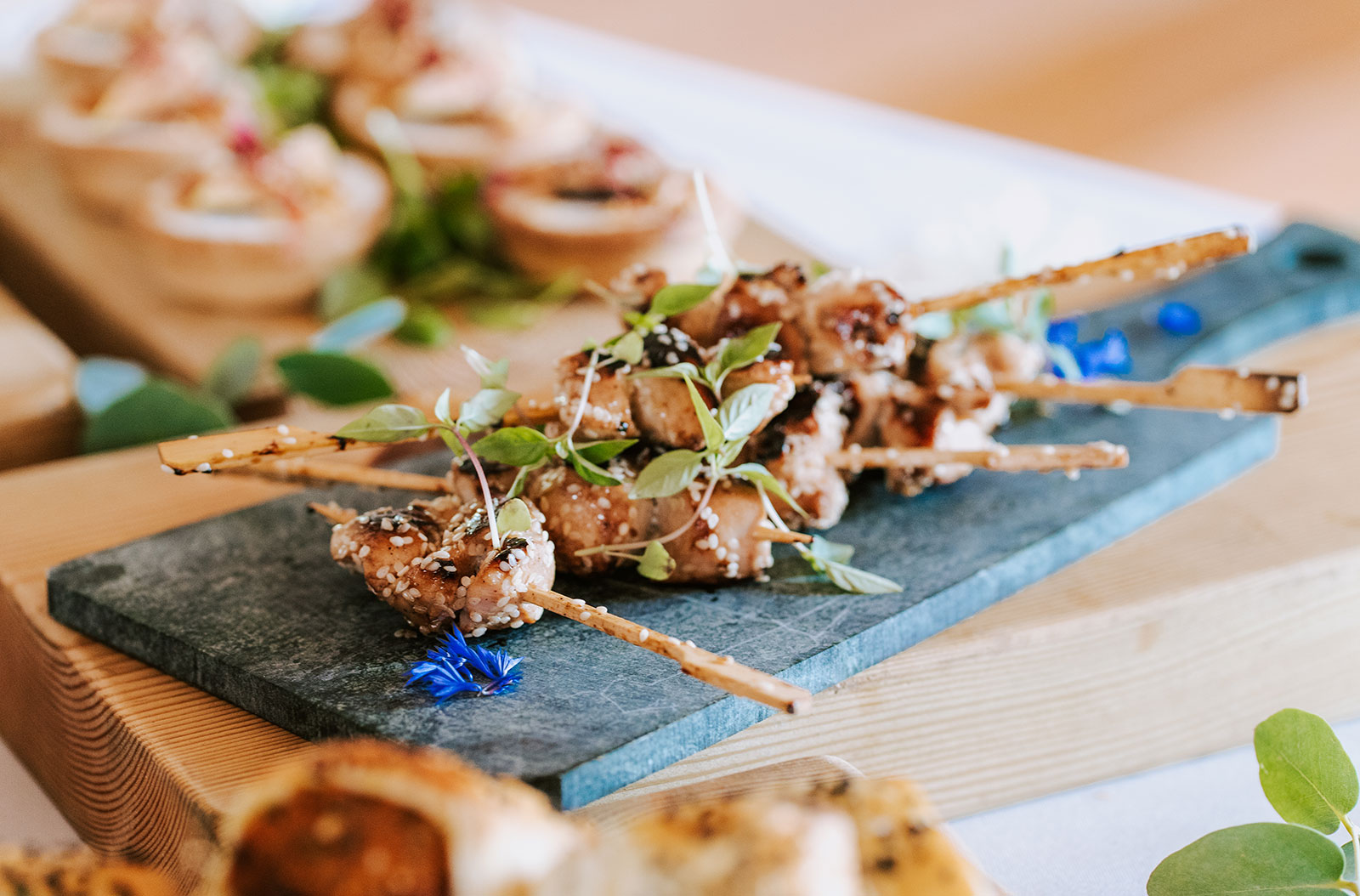 For couples now planning a smaller, I do' even greater creativity, and attention can be lavished on any aspect of the day. Real thought is being put into the guest journey, and in many cases, we're seeing gastronomic delights, beautiful table decor and attention to many smaller details with complete personalisation.
Last autumn, Hazel and Rebecca from Out of The Ordinary Weddings handpicked suppliers from across Cornwall for an intimate photo-shoot at the beautiful venue Tregedna Weddings, and Avo Catering took the opportunity to showcase their delicious grazing table the perfect solution for a small wedding. They are informal, interactive and fun, and a good grazing table is an abundance of food—all the foods you love. Variety is, after all, the spice of life, and a grazing table can be described as 'variety but with style.' This is your time to get creative! Plan how the dishes are displayed, go exquisite, use food and props; this is your opportunity to tickle your guests taste buds and 'wow' them at the same time.
"As with every good food choice we make, we chose our menu based on the seasons and what was in its prime and abundance at the time. Cue Roseland honey roasted fig, goats cheese and toasted walnut tarts, slow-roasted lamb baps in St Ives Bakery bread with pink onions and harissa aioli. Vegan roasted squash sausage rolls with zaatar mayo and St Ives smoked mackerel crostinis with capers and horseradish, to name but a few. Team this with our speciality dessert bars, including Mena Dhu Cornish stout brownie and pink lemonade bars, and you have yourself a grazing table that you and your guests will remember for a lifetime.
Huge thanks to Arianna Fenton for the incredible photo, to Liz at Tregedna Weddings and to Hazel and Rebecca at Out of The Ordinary Weddings for making it happen! We cant wait to make lifetime memories for our couples at this unique venue!"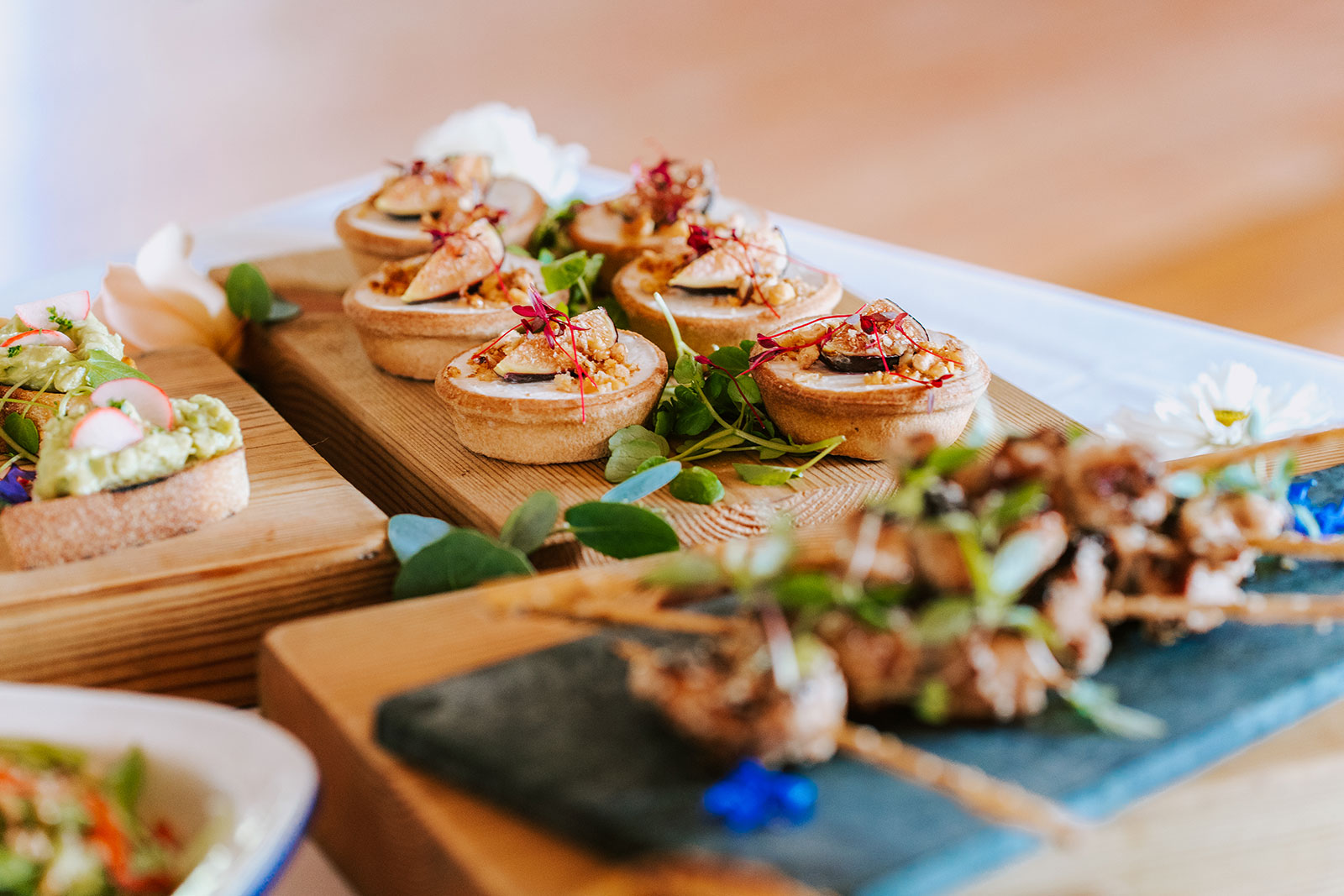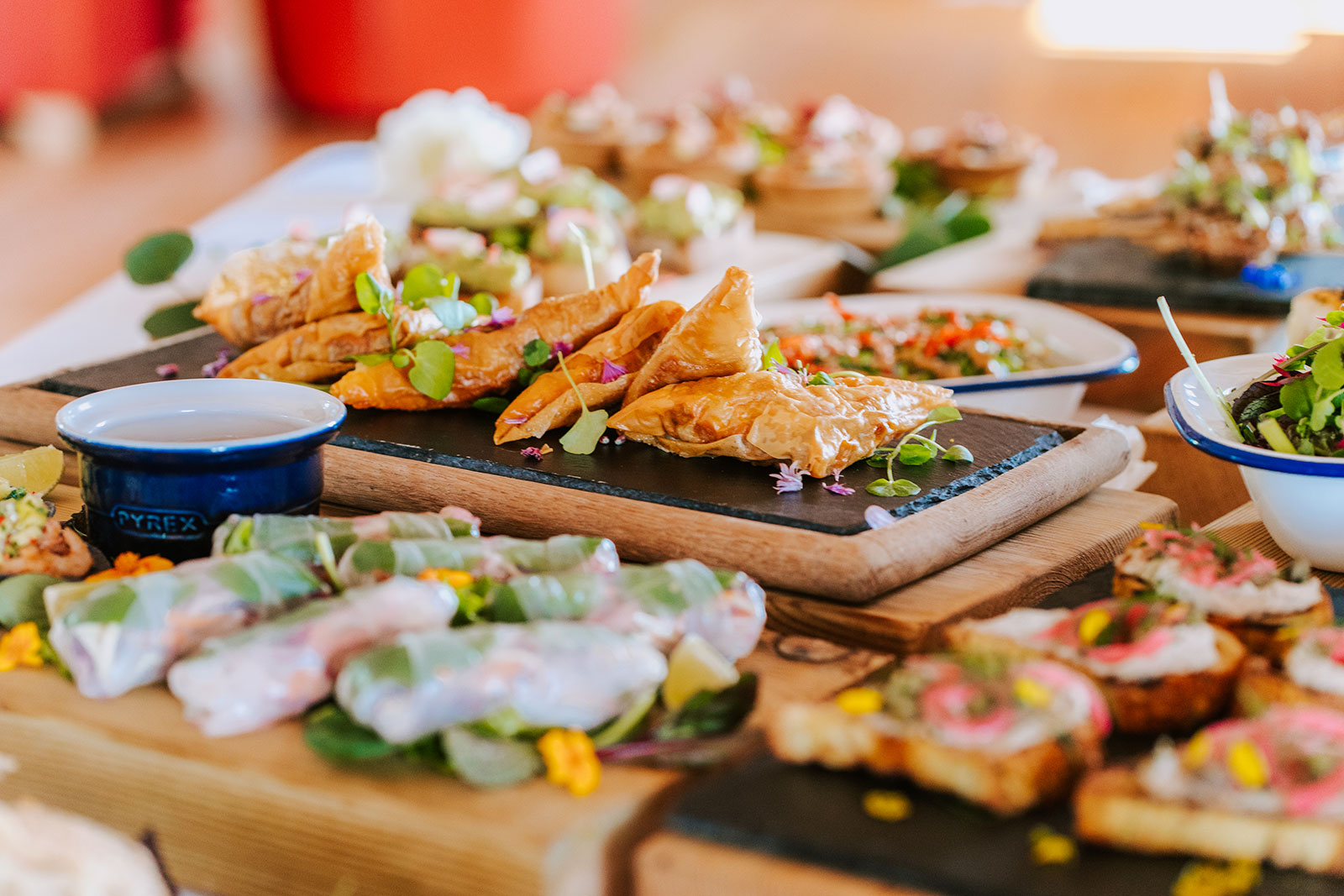 Images Arianna Fenton Photography