The Engagement Shoot And Why You Should Plan One!
The Engagement shoot helps you to Get to know your chosen Photographer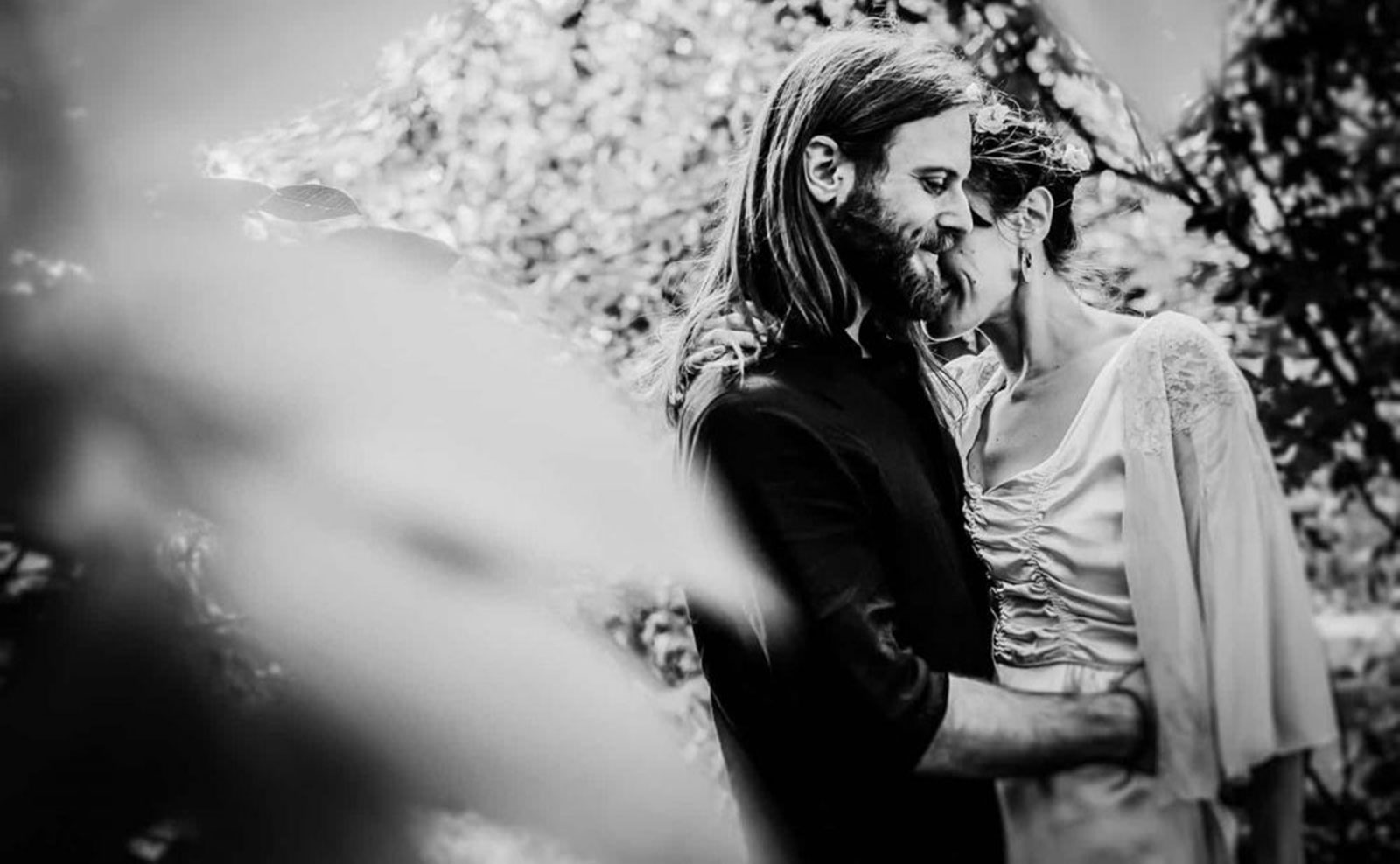 Usually, your engagement shoot is arranged so you get to know and relax with your chosen photographer, the shoot takes place at your chosen location somewhere special for both of you. It usually lasts about 2-3 hours giving you time to get to know one another and to get more of an idea of what to expect on the day being in front of the camera. It also allows your photographer to get know more about what style of photography you would like along with your likes and dislikes.
The days of COVID-19
At eeek! HQ we think that COVID-19 has made it even more important to plan an engagement shoot. So if you hadn't planned an engagement shoot and your day has been disrupted by COVID-19  then arrange one, especially if you can get it on the date that should have been! It would be a wonderful way to mark the day.
If you are still not convinced and still wondering whether or not to have an engagement shoot then maybe these two engagement shoot stories will help persuade you.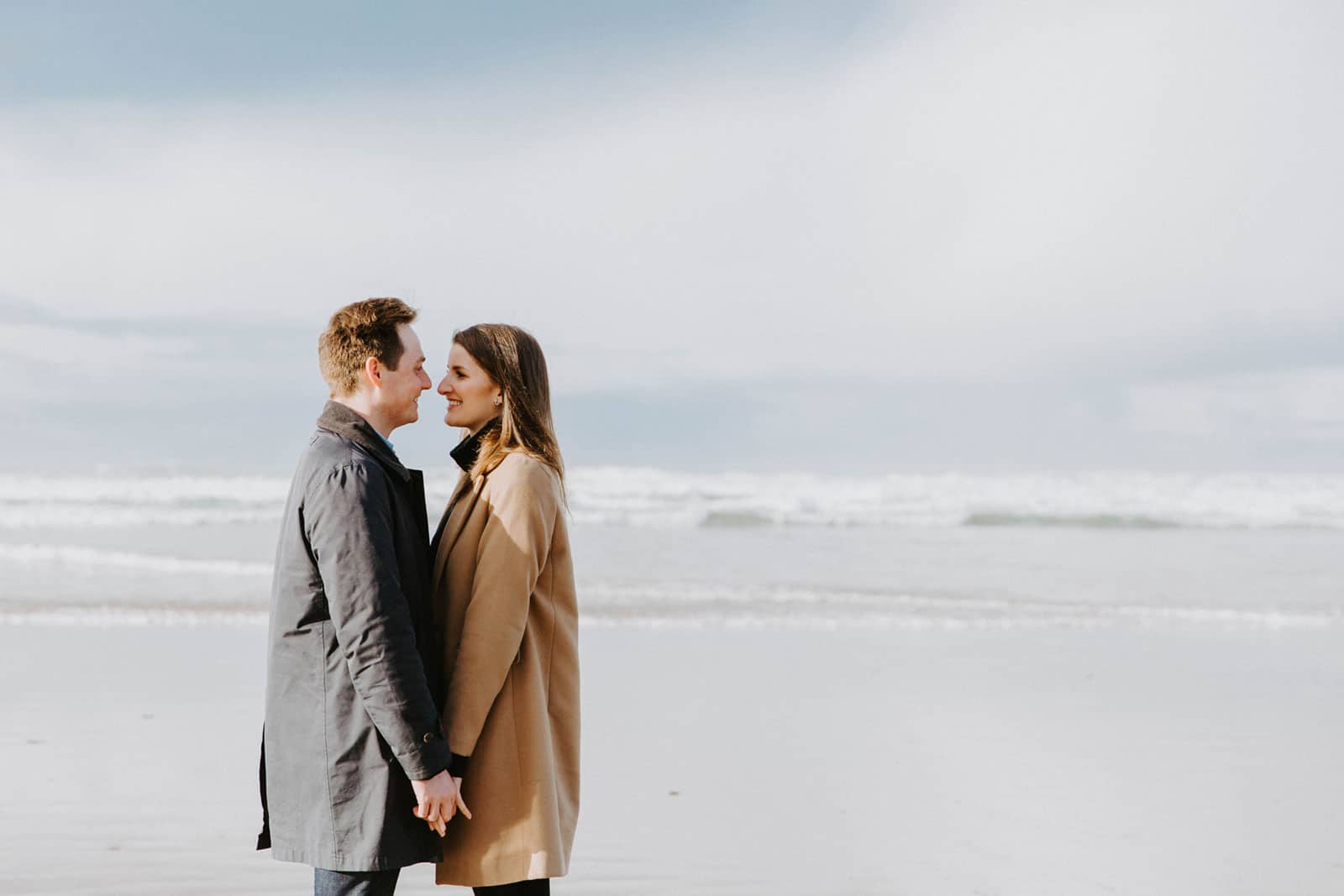 Alex and Piran chose Wild Tide Weddings as their wedding photographer they both loved the style of their photography and both loved their engagement photos so much they used them for their wedding invites!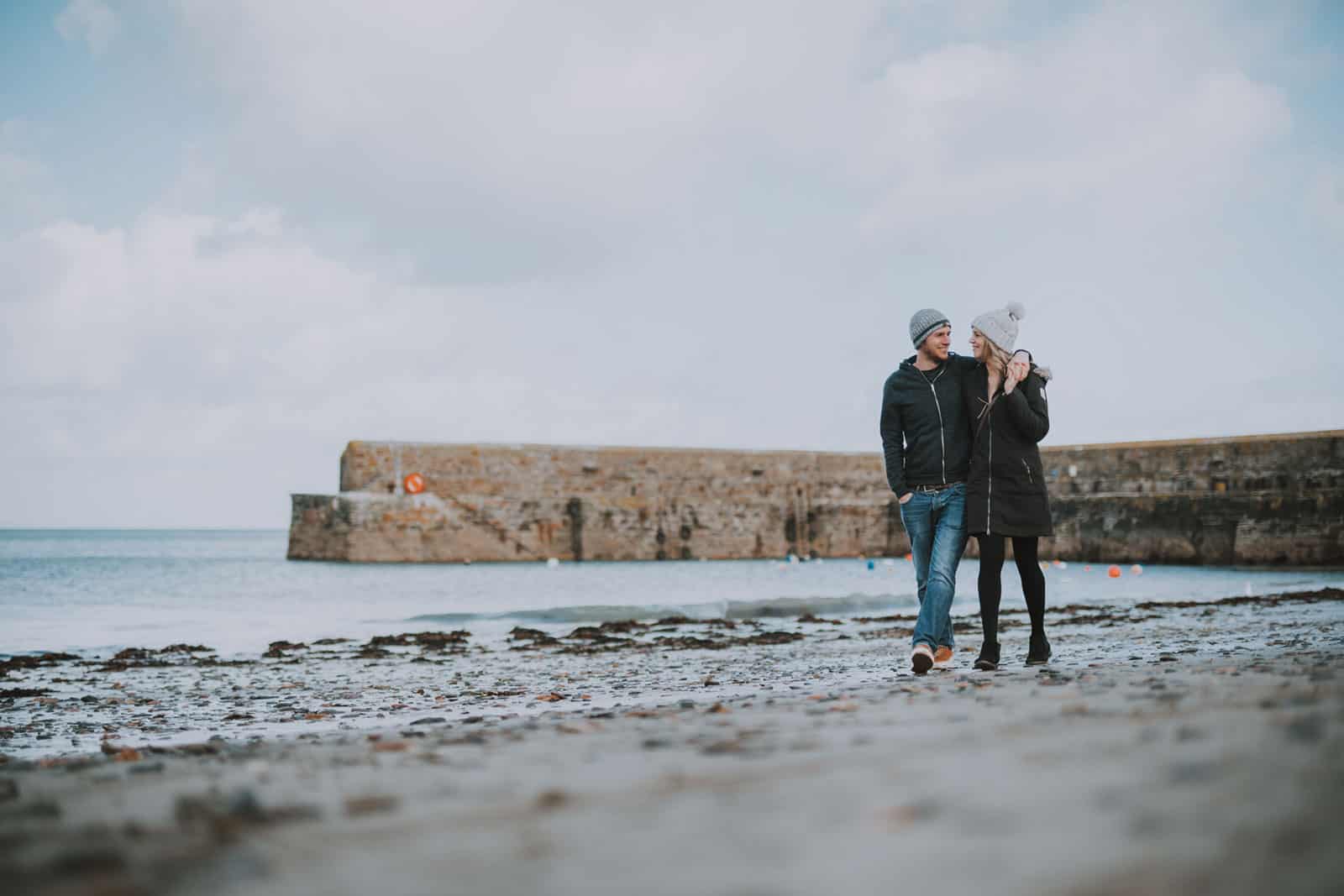 Lauren was really nervous about their engagement shoot and she had no idea what they would be doing! Steven very quickly helped them relax recommending a quiet beach where they simply walked around whilst Steven took some photos from far away and then closer as they felt more comfortable.
"It was quite a windy day but he did a great job and captured the surroundings beautifully. We were so glad we went for it in the end because it was a chance to get comfortable having our photo's taken and seeing the results put our mind really at ease because we knew that we could trust Steven to take great photos on the day, which he did!"
Still not convinced? Check out our blog  3 Reasons why an engagement shoot is a really good idea.
If you are planning your big day and still searching for your wedding photographer eeek! has the most comprehensive list of wedding photographers in Cornwall to look through and we guarantee you are sure to find the one! Psst. Don't forget to arrange an engagement shoot!!
Image Credits:
Verity Westcott Photography
Wild Tide Weddings
Steven Prebble Photography