Start your big day right by arriving in style!
Arrive in style! It's an integral part of any wedding day. You can create your own mini run to the sun, book a vintage coach for a nostalgic ride of yesteryear, charter your very own boat or choose a classic car. Choose the flamboyant 1930's open-top Beauford Tourer or do it royal style and drive off into the sunset in an E-type Jaguar just like Meghan and Harry. You can do it all in the South West.
Are you VW crazy?
Create your own mini run to the sun with Stella and Buzz, VW fun on your wedding day. Your guests will love it! See more from this stunning wedding at Pentillie Castle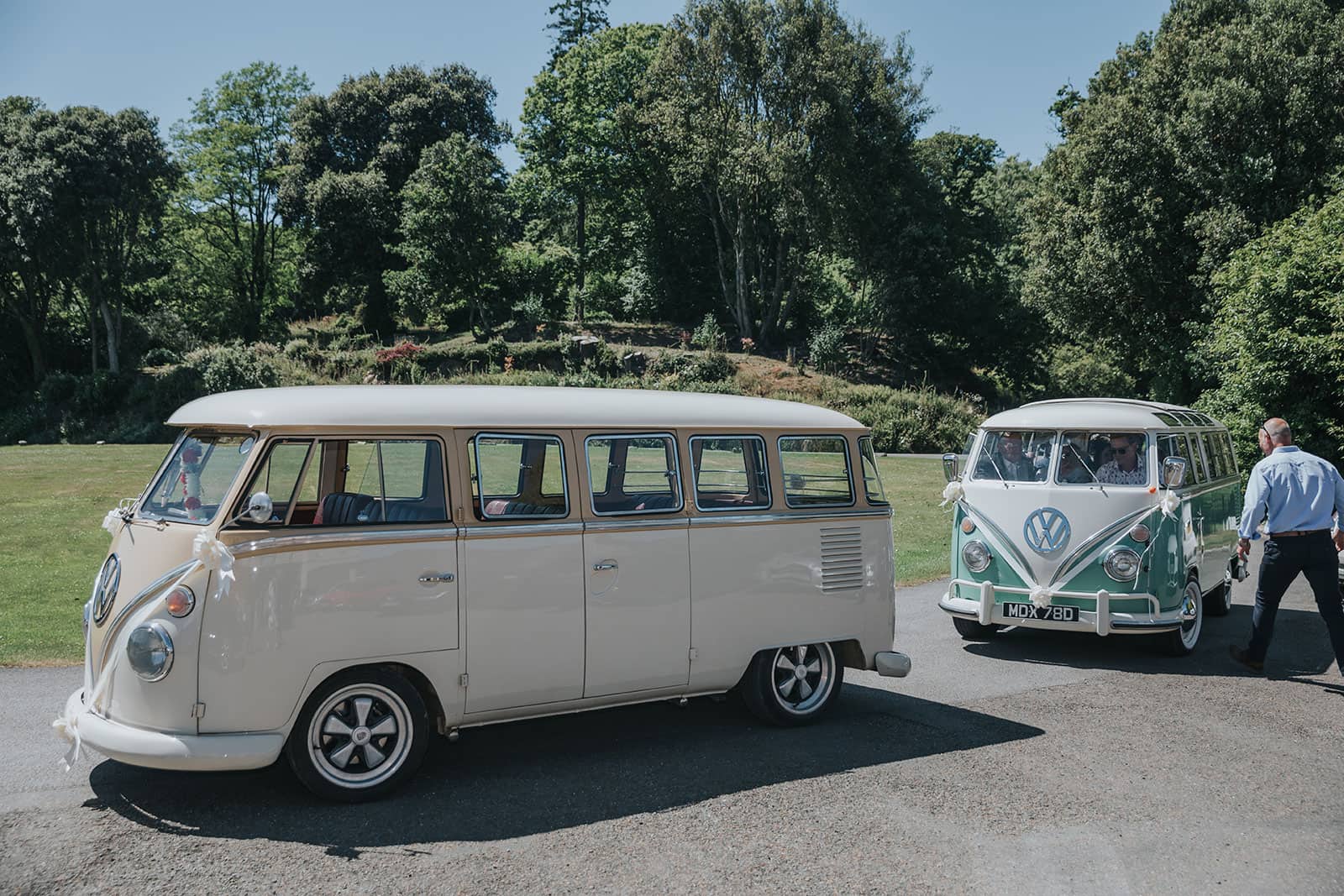 Going back in time!
King Harry Coaches have a fleet of classic coaches each with their own special identity. Each coach has it's own name, Dumpy, Hughy and Harry. Your guests will arrive in style and you can be sure that all will enjoy a nostalgic ride of yesteryear plus have a sing song! See more of this country wedding at Trevenna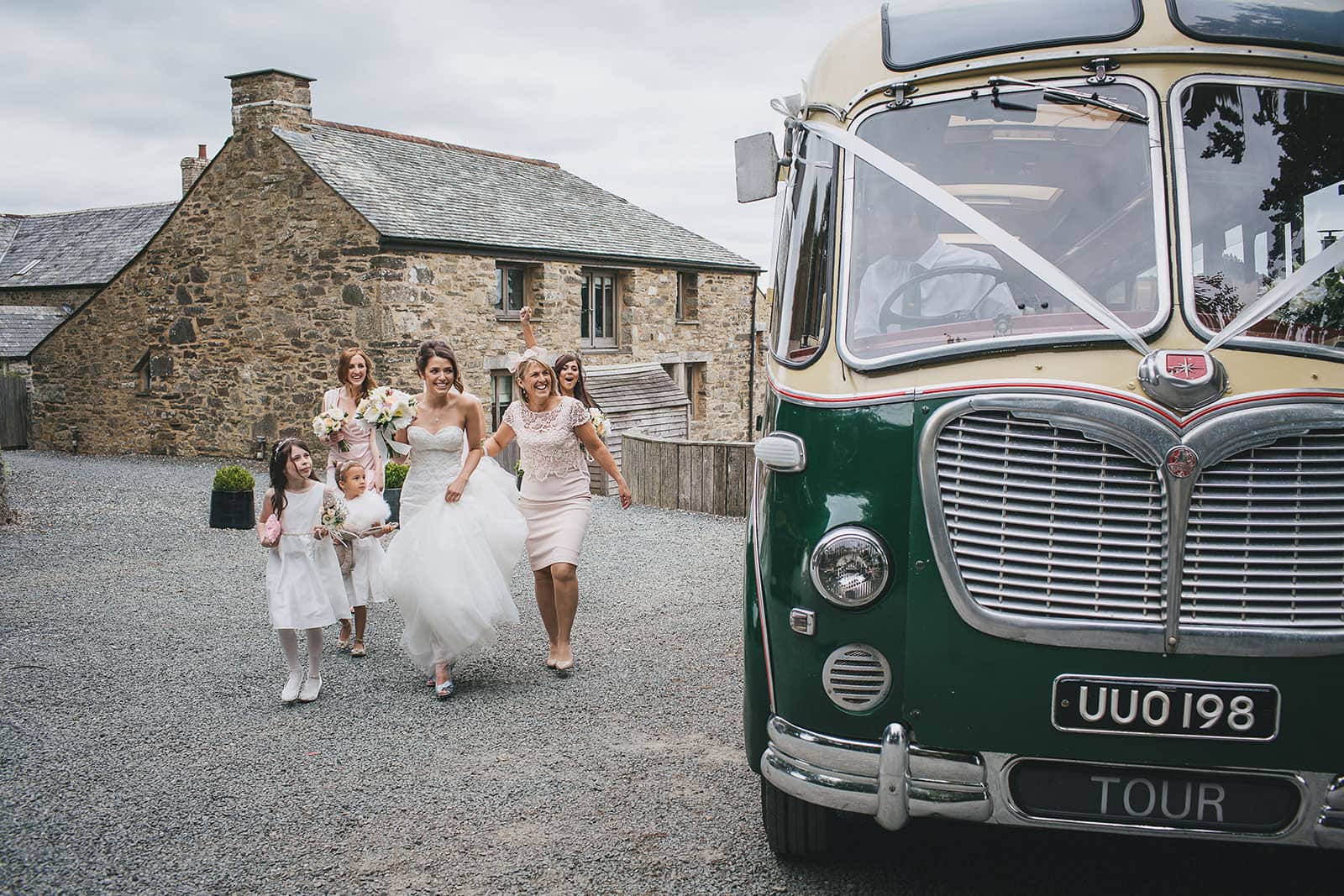 Fal River Cruises offer Marry With Moyana.
Imagine watching the sun glistening on the water as you cruise the river, discovering hidden coves and secluded spots with a glass of champagne in hand. This is how we celebrate, Cornish style. One of the most magical ways to include the sea in your big day #MarryWithMoyana Find out more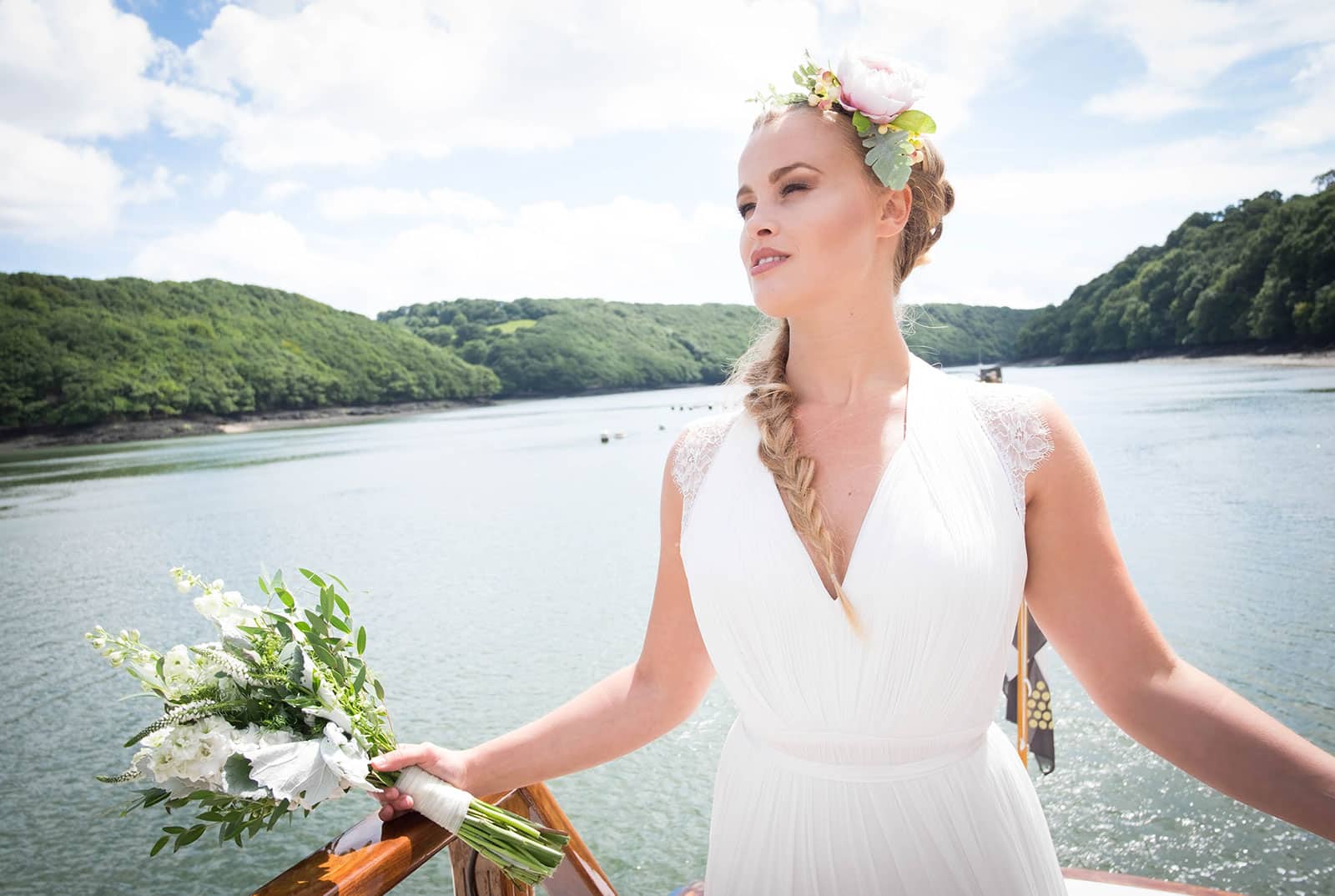 The classics.
The open top Beauford Tourer. 1930's flamboyance at it's best and this car comes with a chauffeur, offering you glamour and serious style. Find out more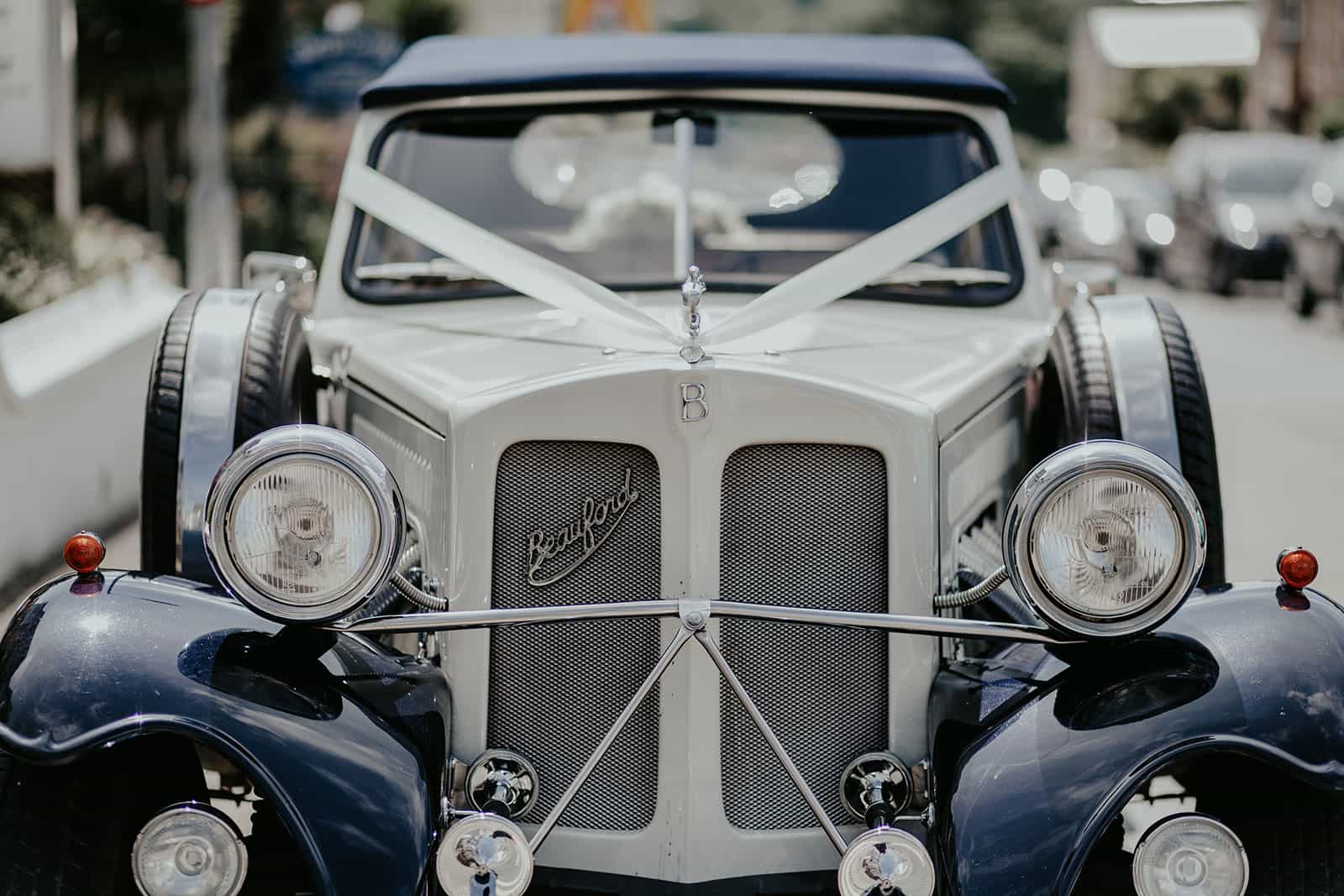 A car fit for a Prince and Princess the e-type jag, a classic car, a real statement car. Forget Thelma and Loiuse, be like Meghan and Harry and drive into the sunset as newly weds with South West e-types. See more from this stunning wedding at Pentillie Castle