Seasonal & Sustainable Floral Designs by 3 Acre Blooms
Being an environmentally aware bride is not just a trend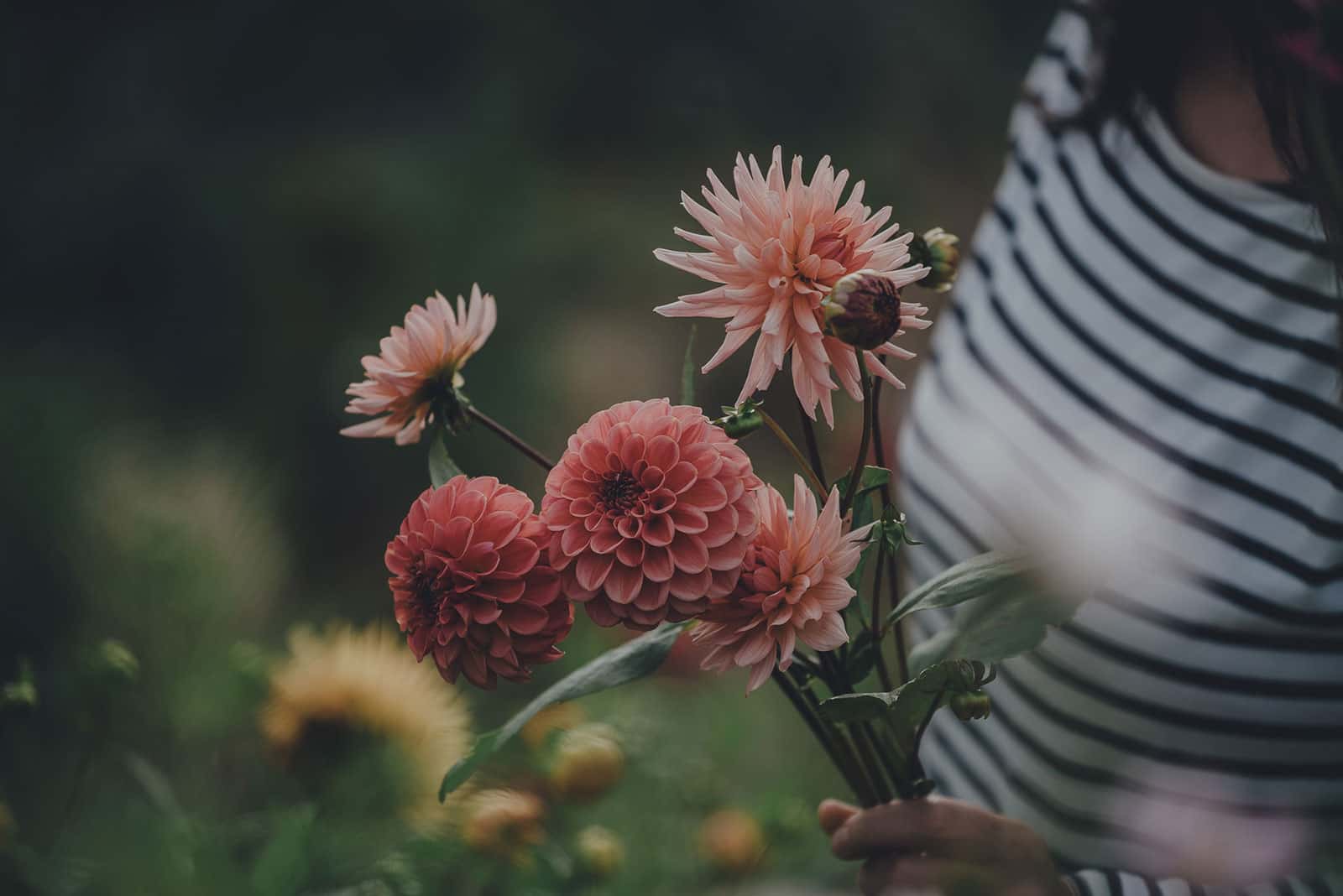 Being an environmentally aware bride is not a trend – it's a MUST and at eeek! HQ we celebrate the rise of the eco-bride. In this our latest guest blog we asked Emily from 3 Acre Blooms to talk about her work with flowers.
I'm Emily from 3 Acre Blooms, and I'm a flower grower and floral designer based on the north Cornish coast, where I grow flowers for weddings and events in Cornwall and across the South West. I am utterly captivated by nature and growing flowers and I delight in creating fluid and natural arrangements that reflect the seasons. For me, using seasonal homegrown flowers means that the flowers I grow and use are as nature intended, and as such they are at their best – unforced and in synergy with nature.
The importance of seasonality and sustainability is at the heart of my business
Whilst these elements have been bubbling away within the floral industry for many years, there has been a sharp and sudden shift in awareness with many Floral Designers. Fortunately, this is spilling into the thoughts and requirements for many couples, and as they plan their wedding flowers. Couples are asking really important questions about the provenance of the flowers used in their wedding and the use of seasonal, British Flowers this is a very welcome and important shift in attitudes.
For me, the designs I create for weddings begin in the flower field, perhaps even before, while pouring over seed catalogues on damp and wintery days. When I'm planning designs, I think about the flowers that will be growing in the field at the time of the wedding, and look at their colours, textures and movement and how I can work with their natural elements to create designs for my clients.
This focus on seasonality has really brought to the forefront of floristry design, that really beautiful wild, garden grown, just-picked look. This romantic, delicate and naturalistic style allows the natural imperfections of a twisting stem, to shine rather than being shunned. The beauty in this natural rambling style focuses on the textures and natural scents of the flowers which is so unique to flowers grown sustainably, on a smaller scale without the use of sprays.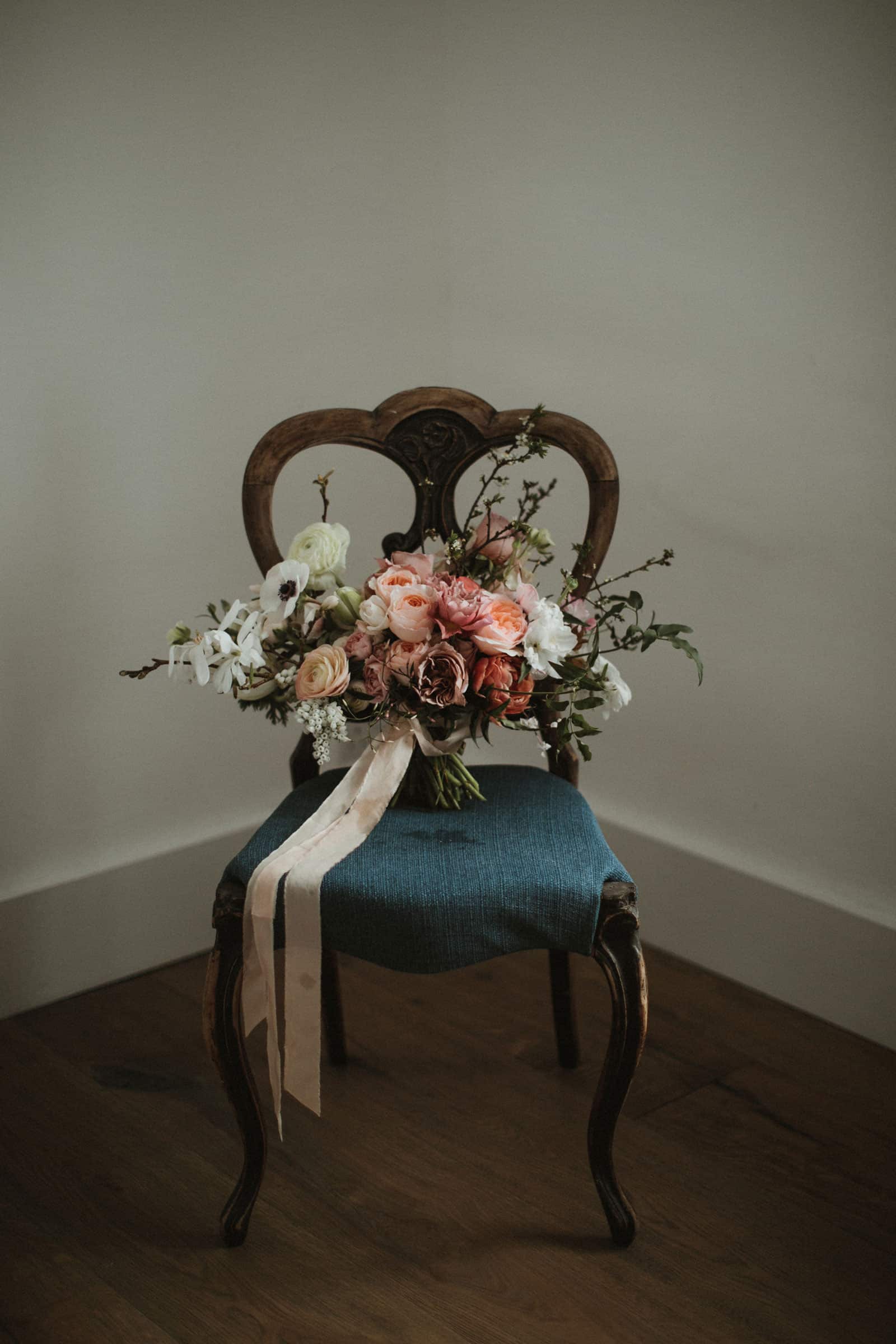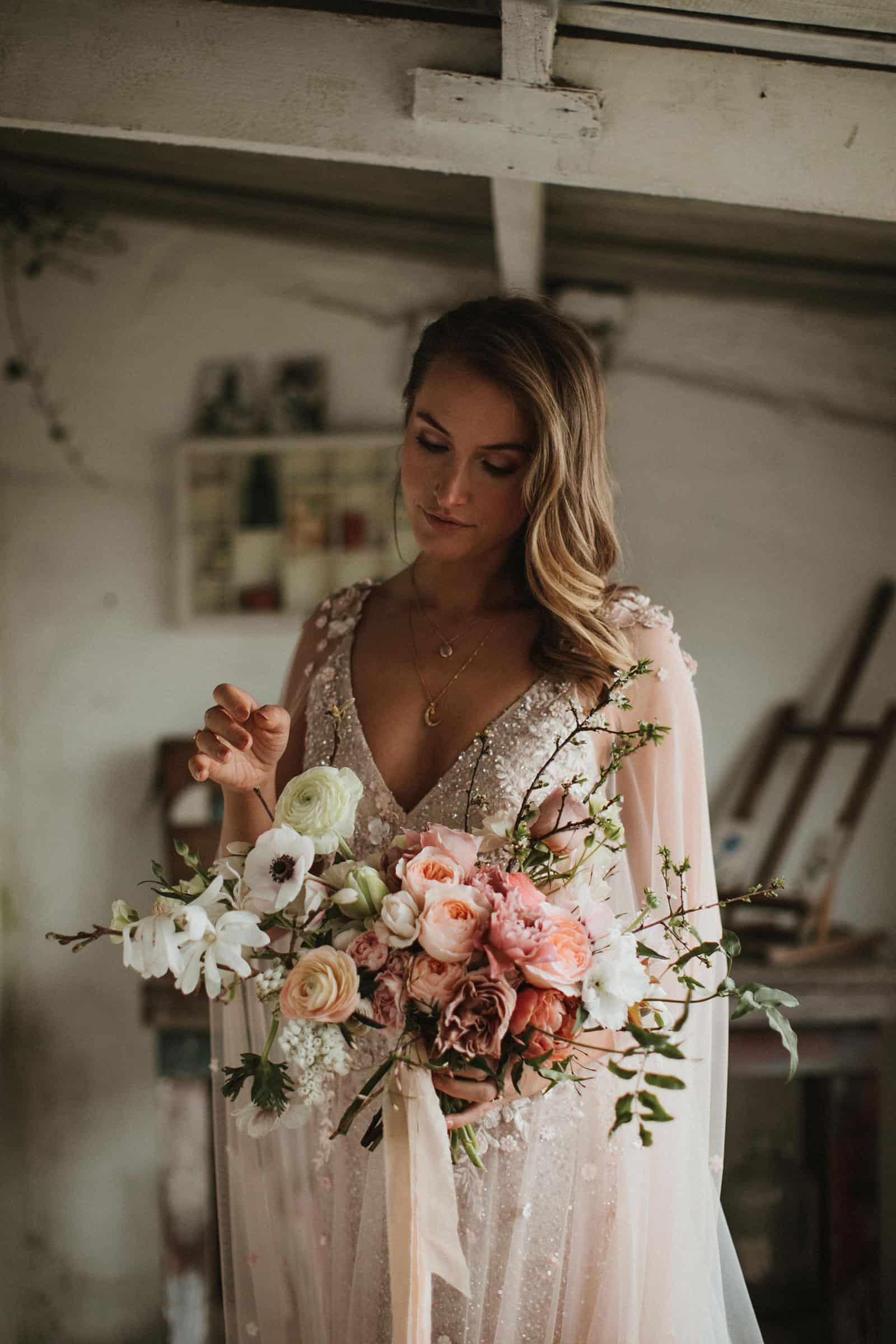 We're also seeing a huge trend towards the use of dried and textural elements of florals
Which, if you're using locally grown, naturally dried flowers, is a fantastic way to create everlasting designs and is an incredible way to create even less waste. However, there are some really hideous bleaching techniques used in the mass market – which are so incredibly destructive to the environment, so it is so important here that you know where your dried flowers come from. Mine come from my flower field, the house and studio are filled with upside-down bunches of spent blooms – they are invaluable in the winter months!
a demand for muddy blush tones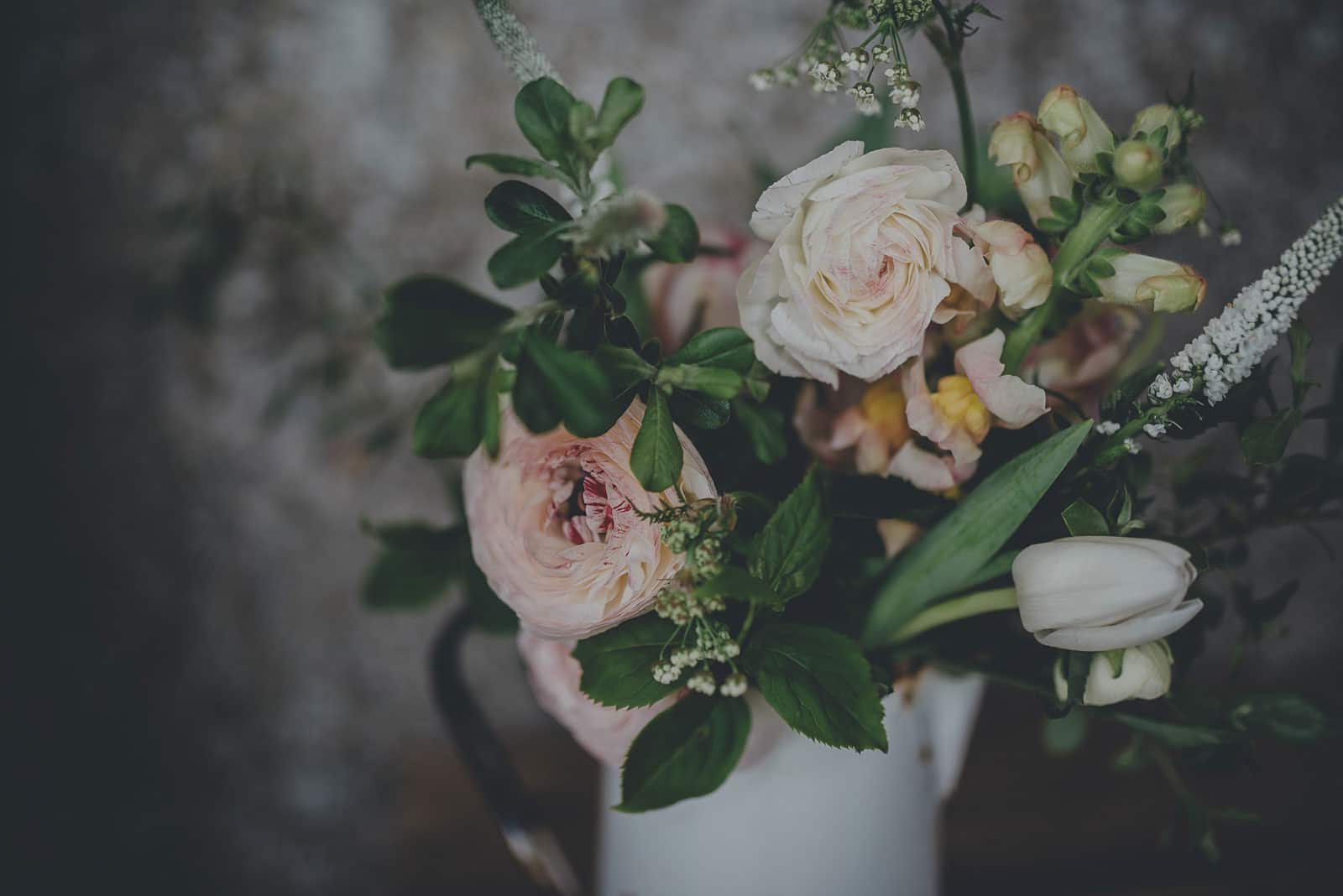 I grow on a reasonably small scale, the flower field is on our 3-acre smallholding and I currently farm on approximately 1/4 of an acre. I'm growing a few new varieties this year that will bring new shades to the usual colour palette of blush. We're seeing a demand for muddy blush tones, so I've added a few new beautiful garden roses to my usual list, including Julia, Koko Loco and Mutabilis. A grey, muted mauve is also popular in the floral world and I'm growing some gorgeous Amazing Grey poppies, along with some Misty Lavender Larkspur. They'll be armfuls of Creme Brulee Phlox being used and some rather special "Piggy Sue' sweetpeas, which will look so beautiful amid swathes of Daucus Dara and Ammi. I get really excited when clients really get how I do things and say these are our colours, we just want seasonal flowers, then I know that the magic can begin!
Image Credits:
Photography: James Frost Photography