Intimate weddings it's a trend and it's gonna grow fast!
It's not about the budget it's a personal preference
Even before we were in lockdown many couples were already choosing to plan a smaller more meaningful celebration and it wasn't about the budget – for many couples, it's a personal preference. A smaller guest list means being able to spend quality time with everyone making the day feel truly 'exclusive.' At eeek! HQ we believe that when the lockdown rules lift intimate weddings will be the most popular choice of celebration. It may realistically for a little while be the only choice but don't be downhearted about that – just remember your day will happen and it will be amazing!
Intimate Wedding Ideas and tips!
With an intimate wedding, you can create 'a guest experience' this could be treating your guests to a truly special wedding feast, holding a reception that will make your guests gasp with delight with every tiny detail planned and in place or even a wine tasting! You can make your intimate wedding truly special one that your guests will talk about for years to come.
The hardest part of planning your small, intimate or elopement wedding is narrowing down your guest list. Just remember it's about what's right for you.
Here are our top 5 venues including a snippet of a wedding day story from five fabulous couples!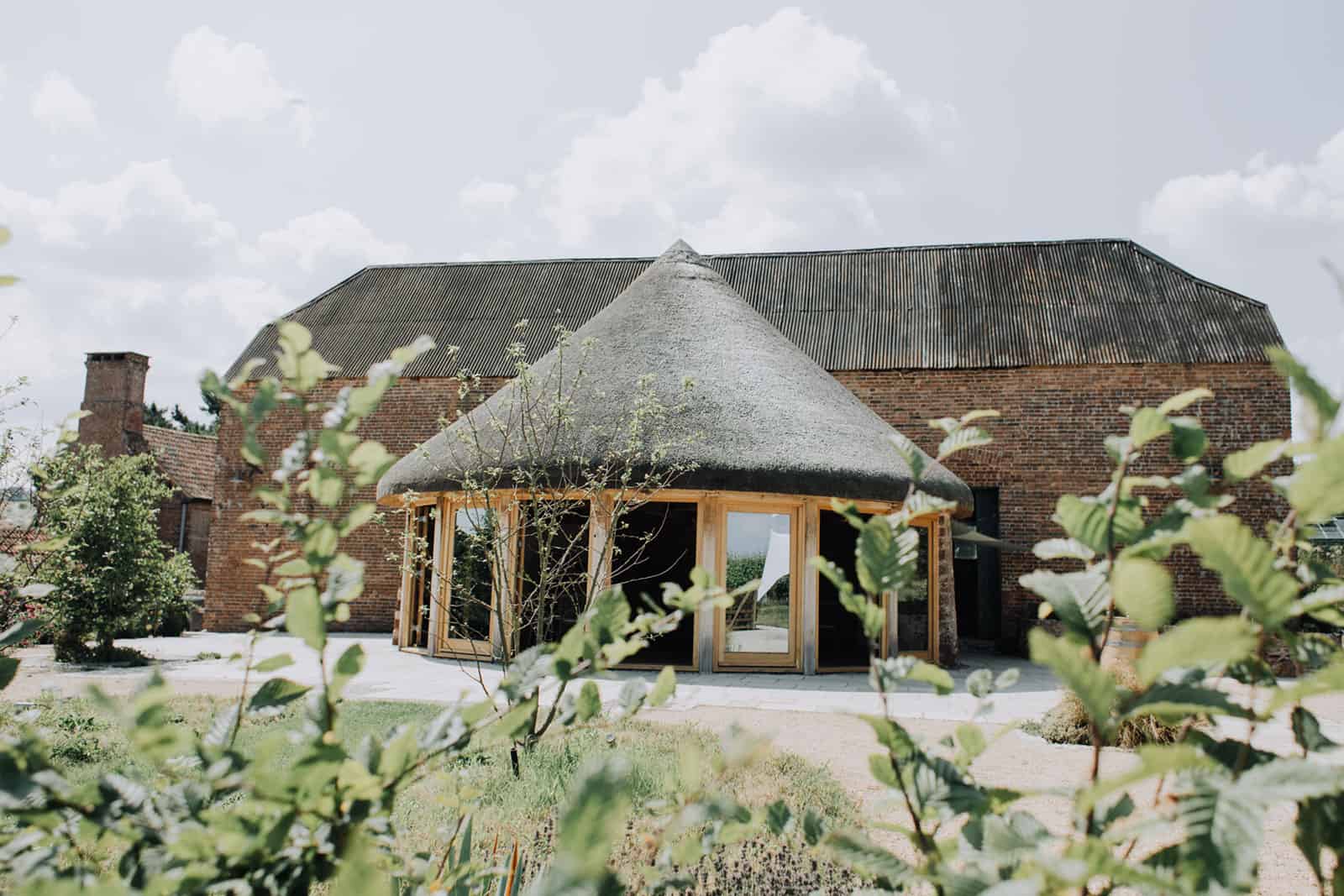 Gemma and Steve
Gemma and Steve wanted a small intimate wedding to celebrate with their family, an unfussy day with good food, a day that would include everyone and the Brickhouse Vineyard suited their requirements perfectly.
"As soon as we arrived at Brickhouse and met Joanna we fell in love and knew it was the venue for us."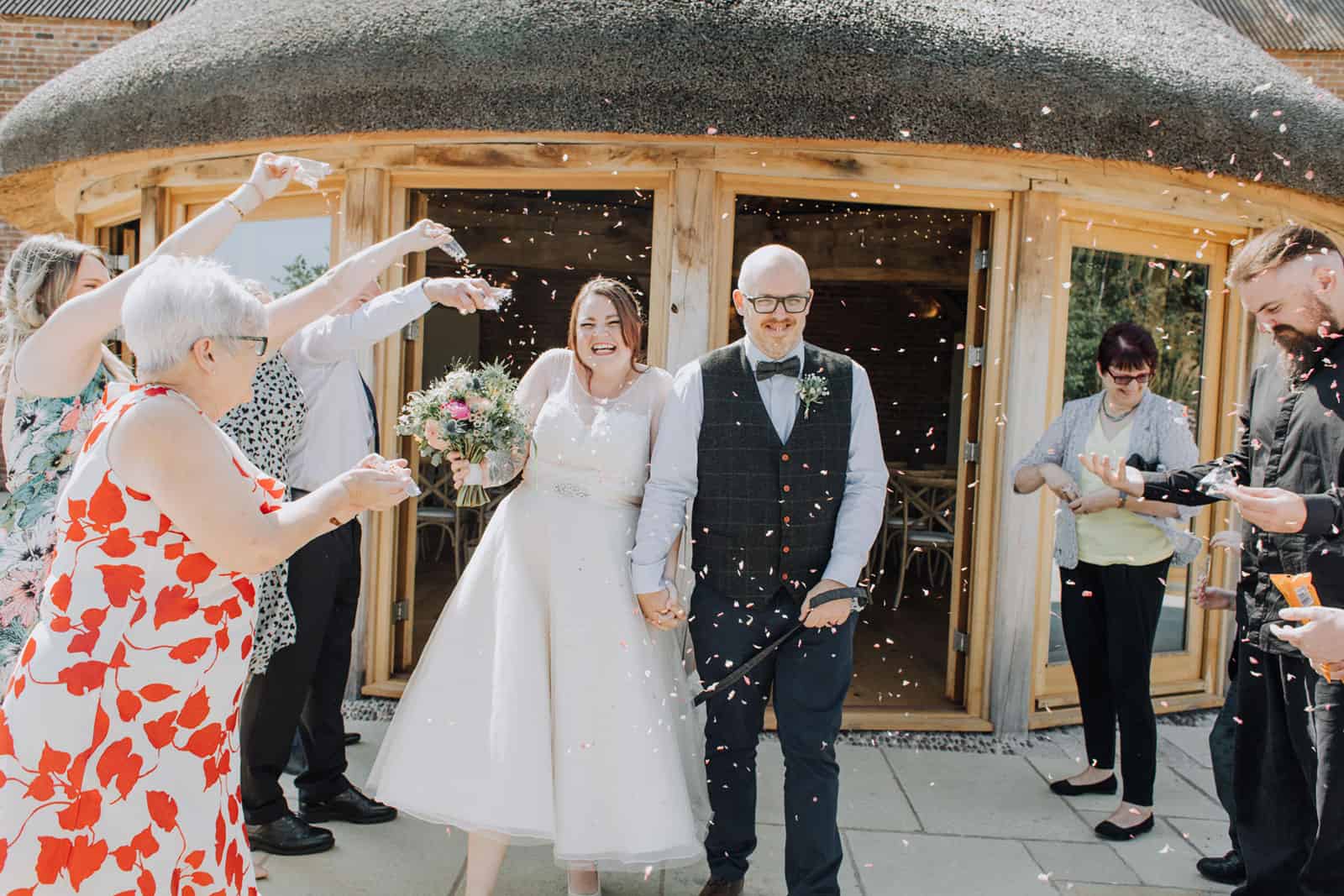 SOMETHING A LITTLE DIFFERENT WEDDING DAY WINE TASTING!
To add something a little different to the day Joanna did a wine tasting for the newlyweds and their wedding party which everyone loved, it gave the day a really special touch.
"When we found Brickhouse Vineyard we knew we would love to incorporate the vineyard into the day. It was a great way for us to do something as a family and the wine tasting proved to be a real hit."
The Brickhouse offer Elopement Weddings – just the two of you and your dog, Intimate Weddings from 4 – 60 and Small weddings from 30 – 60 guests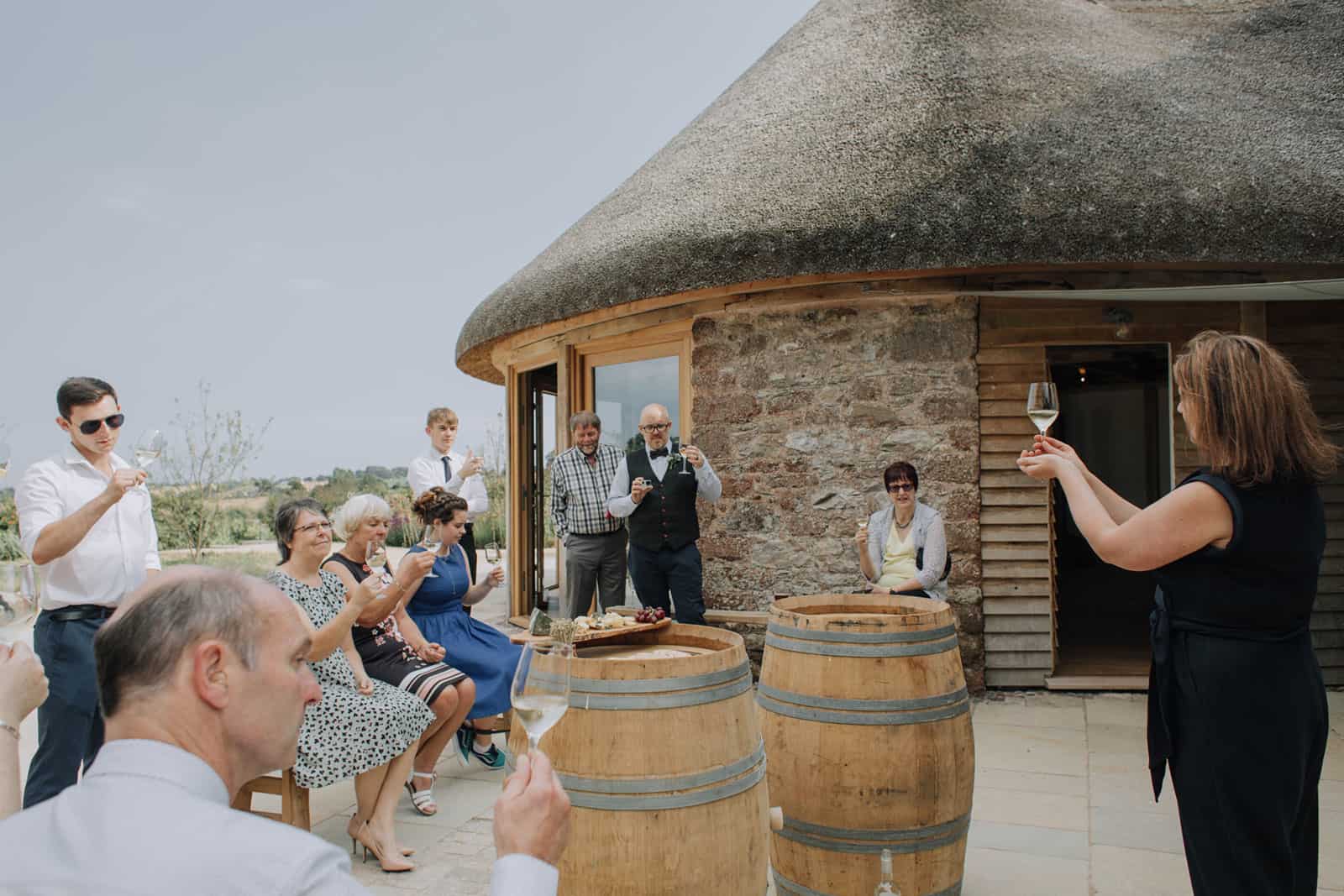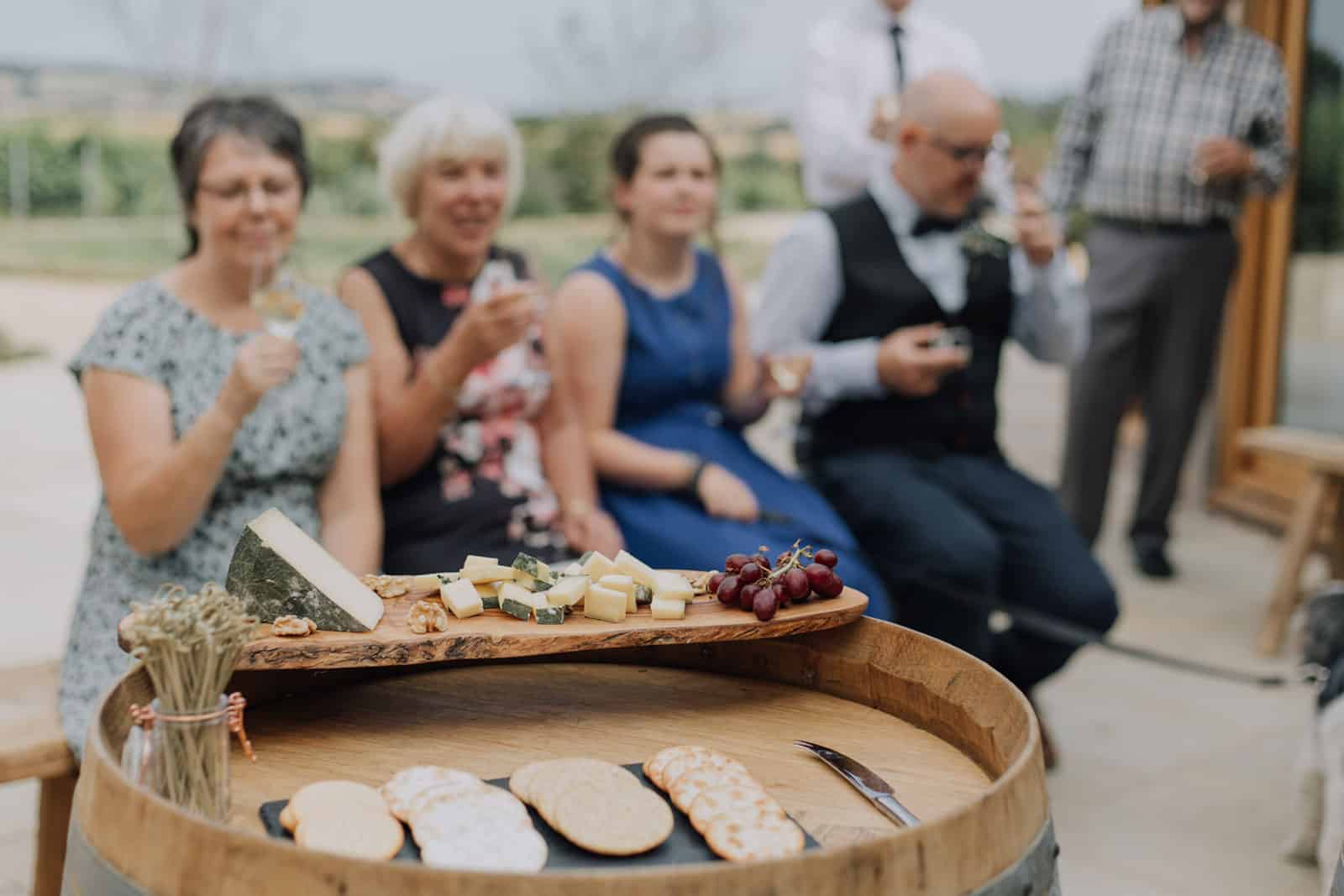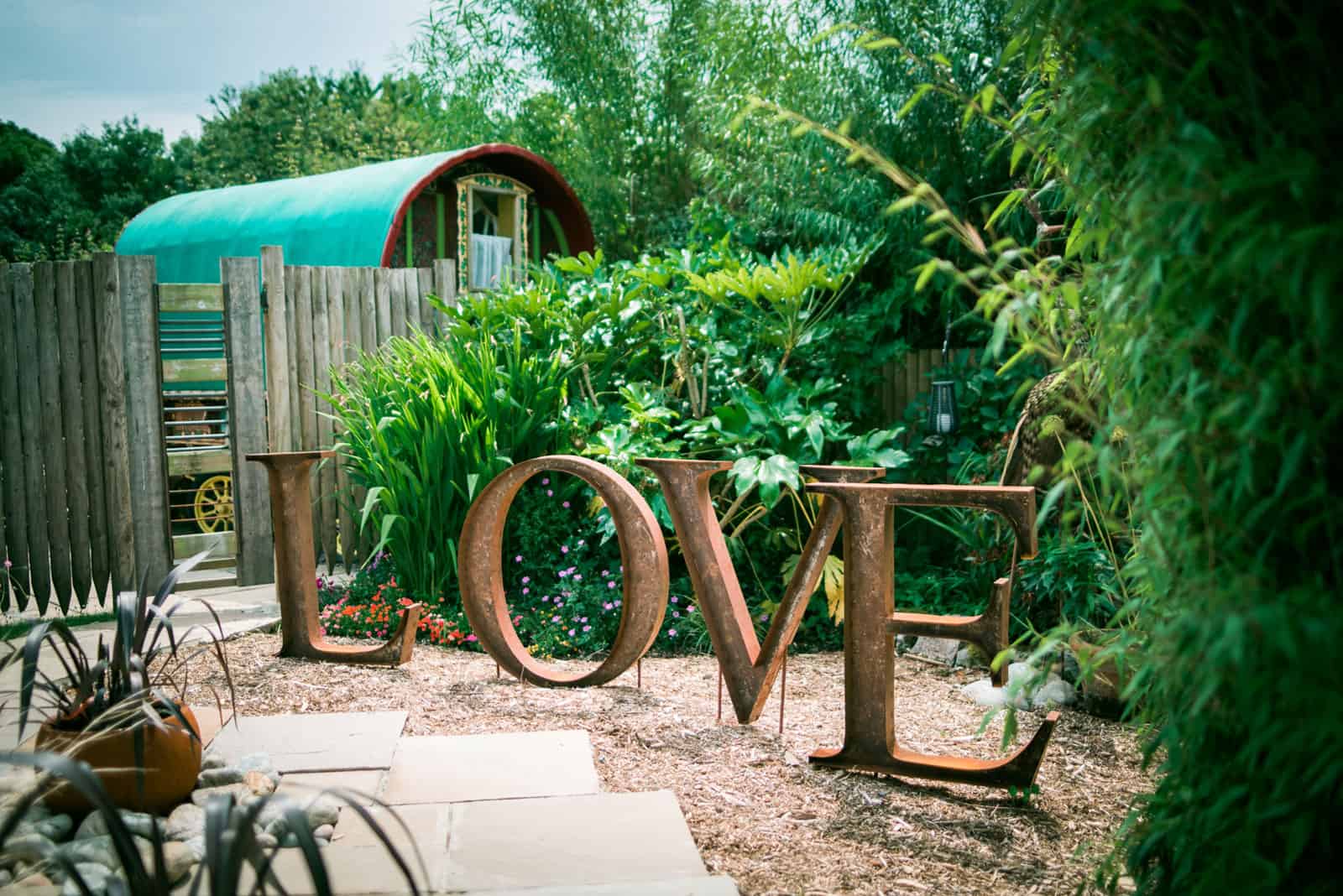 Rebekah and Steve
Rebekah and Steve both wanted a small intimate wedding coupled with the elopement feel and Lower Barns offered all of those desires.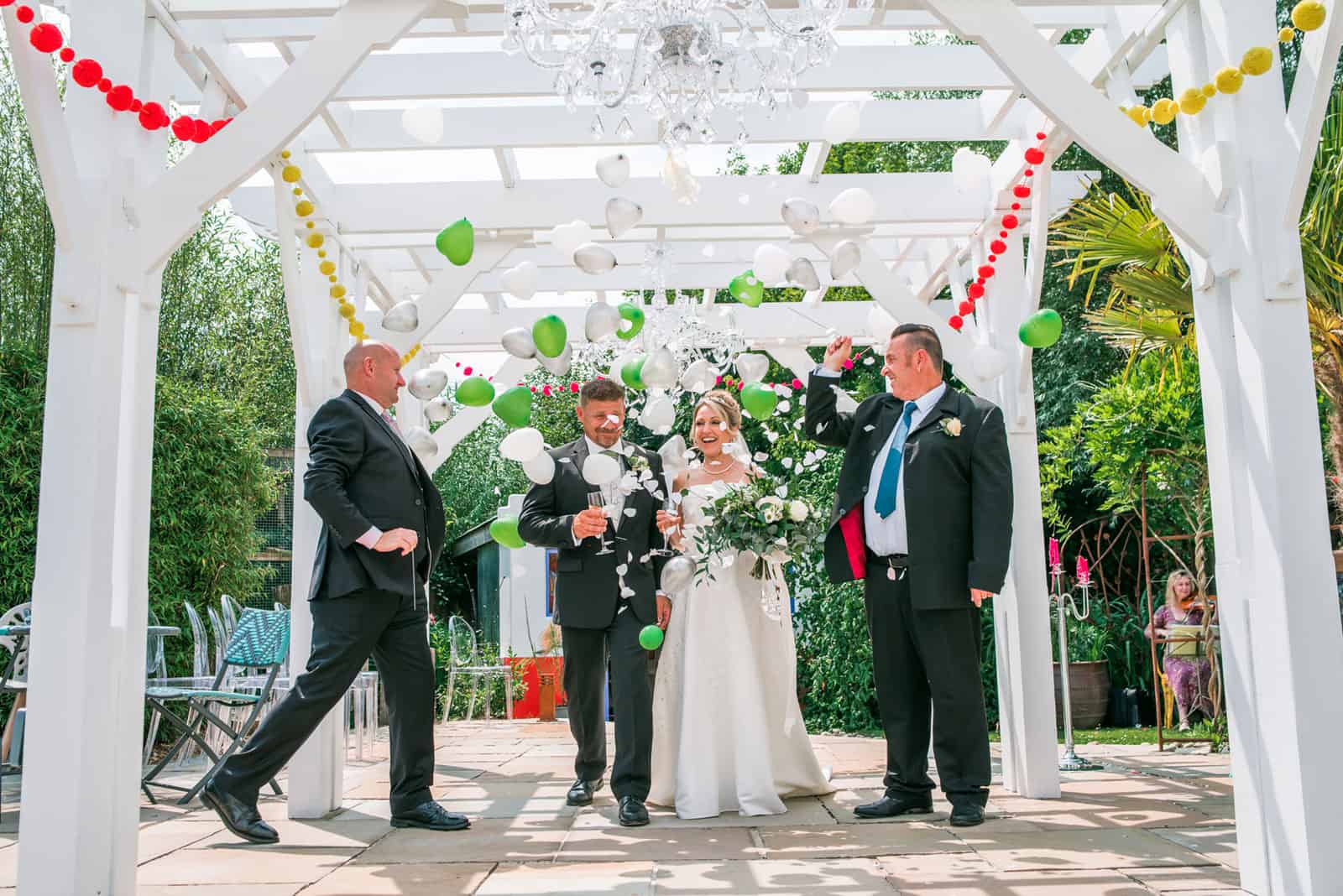 INTIMATE, ROMANTIC AND UNIQUELY DIFFERENT
"Totally delighted and emotional at the ambience this place emitted. We were in total awe of the little gem we had discovered and were going to have as our wedding venue."
Offering Elopement Weddings – just the two of you, Intimate Weddings up to 10 and Small weddings 20 guests. Dog friendly too!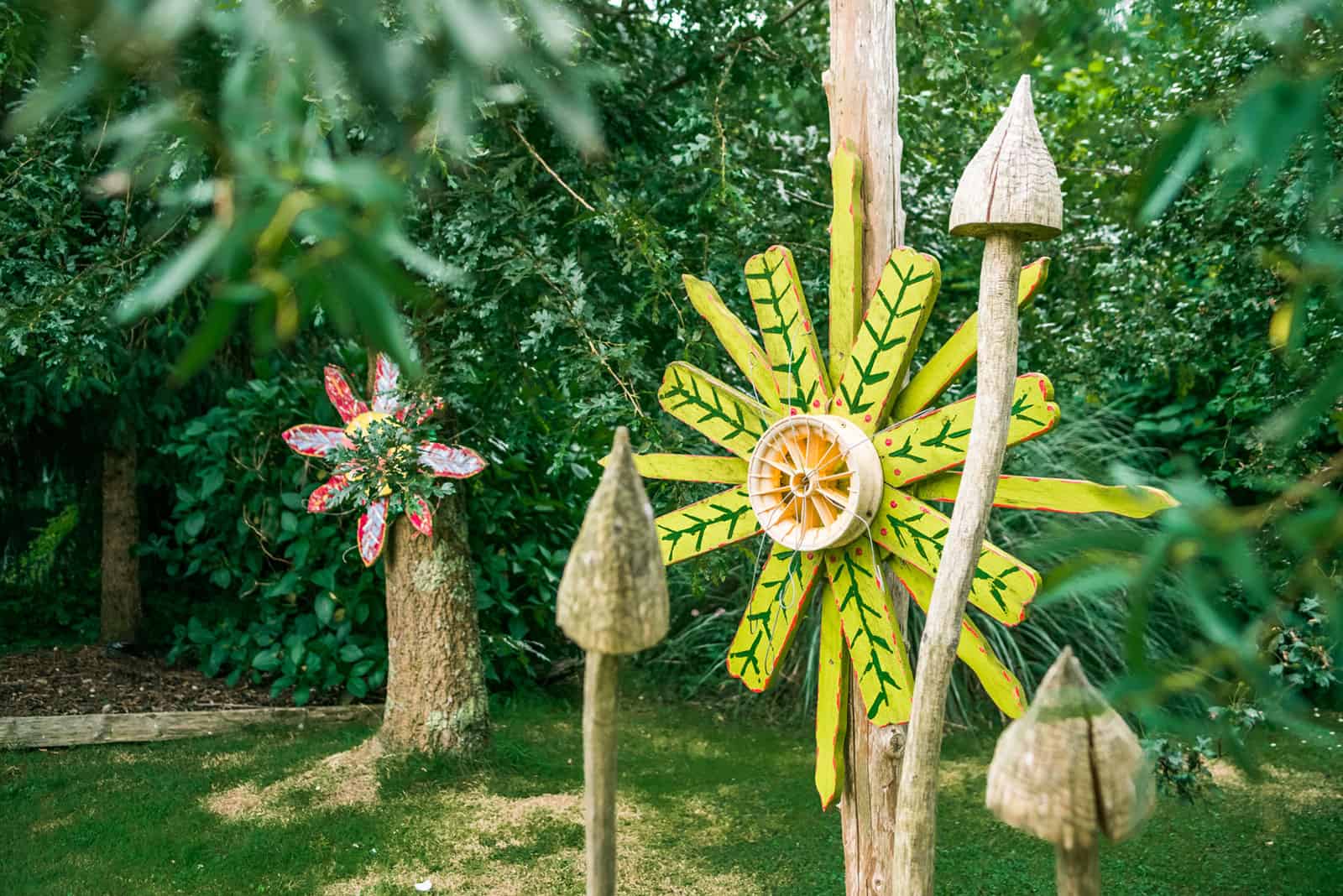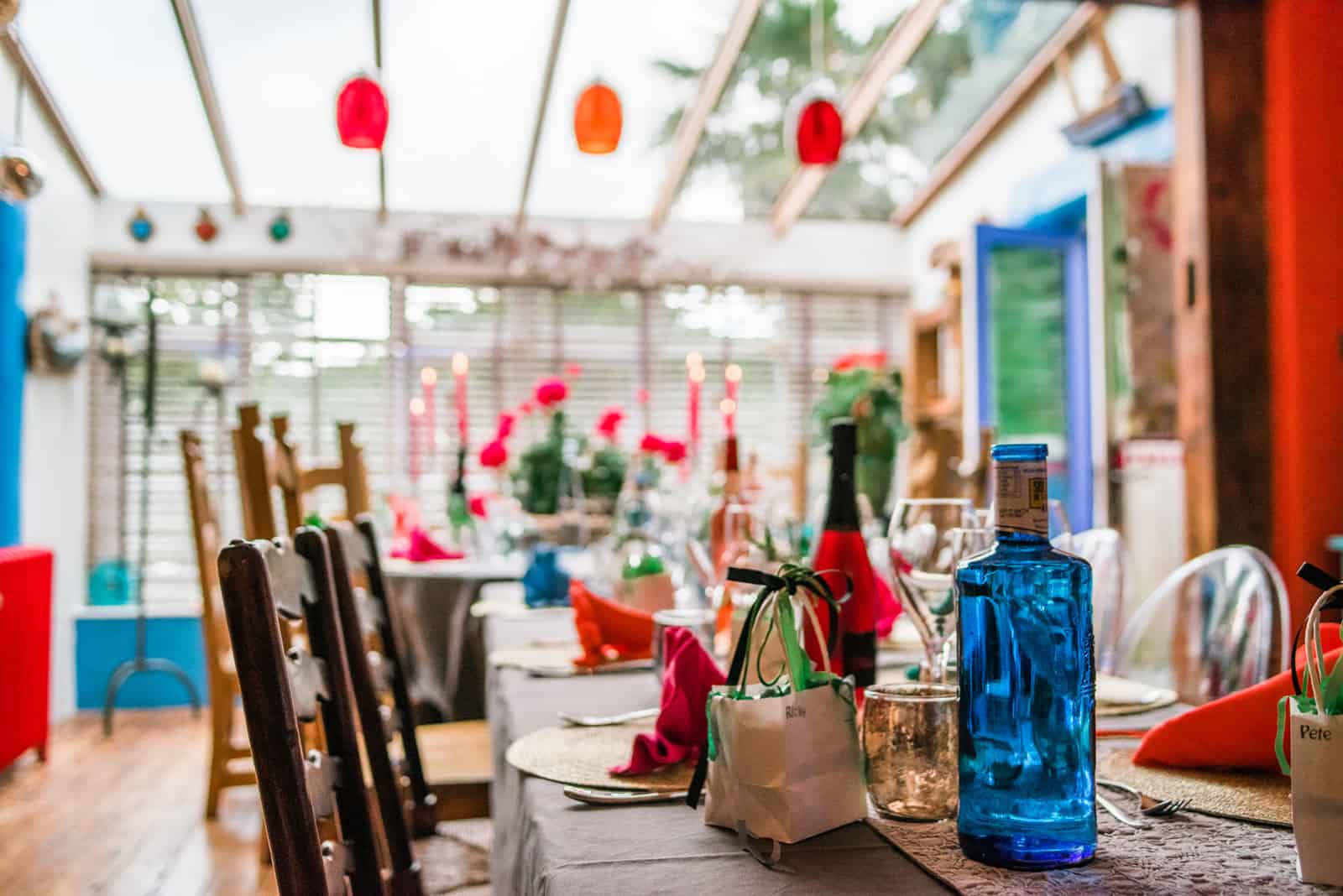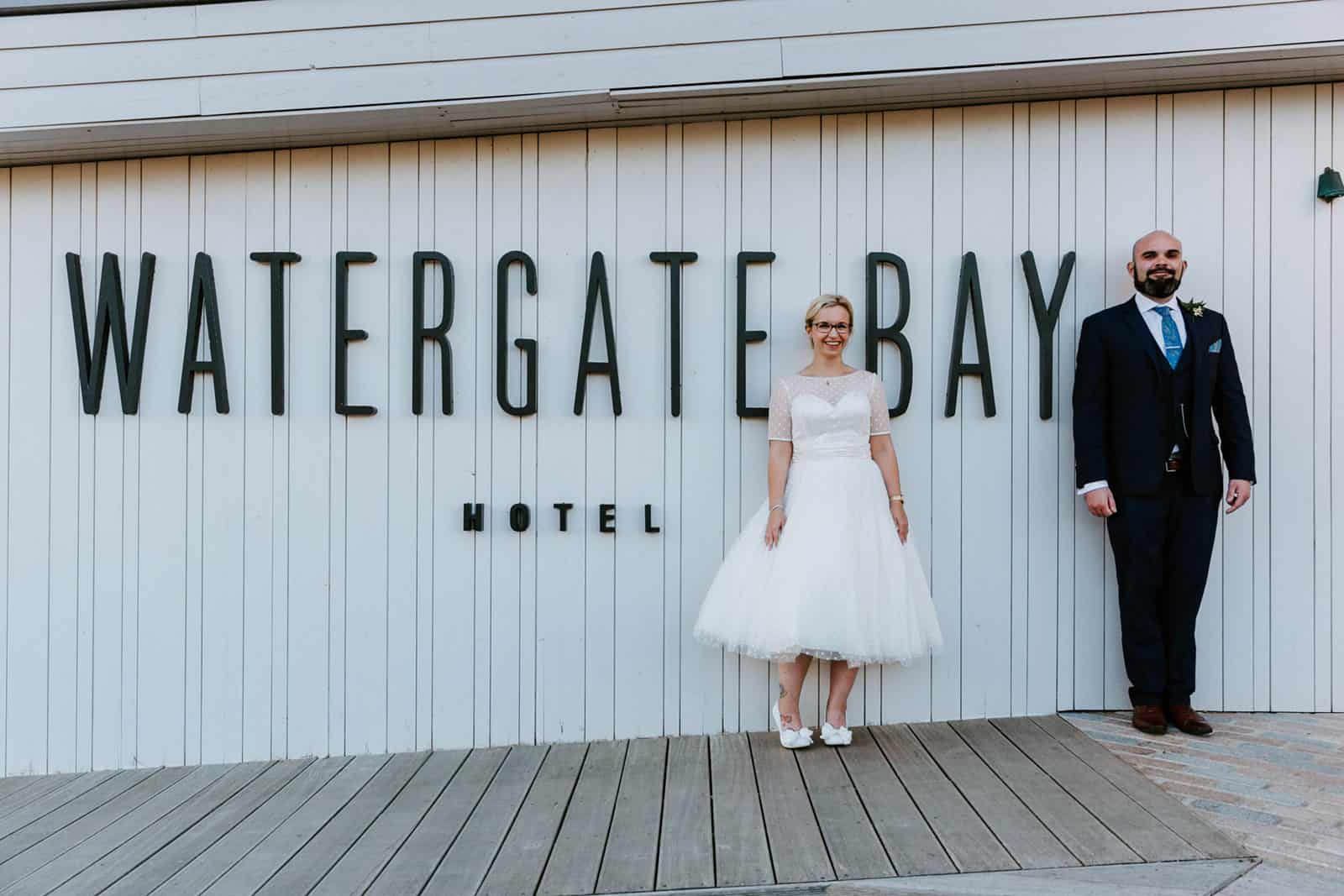 Kerry and Jason
Kerry and Jason fell in love with Cornwall when they spent their first holiday together in the county. When they got engaged they both decided that they wanted an elopement wedding and they chose the Watergate Bay Hotel.
AN INTIMATE WEDDING
"It's a beautiful and relaxed venue when we viewed it we knew it would be perfect for the small intimate wedding we wanted."
Offering Intimate Weddings for a maximum of 40 guests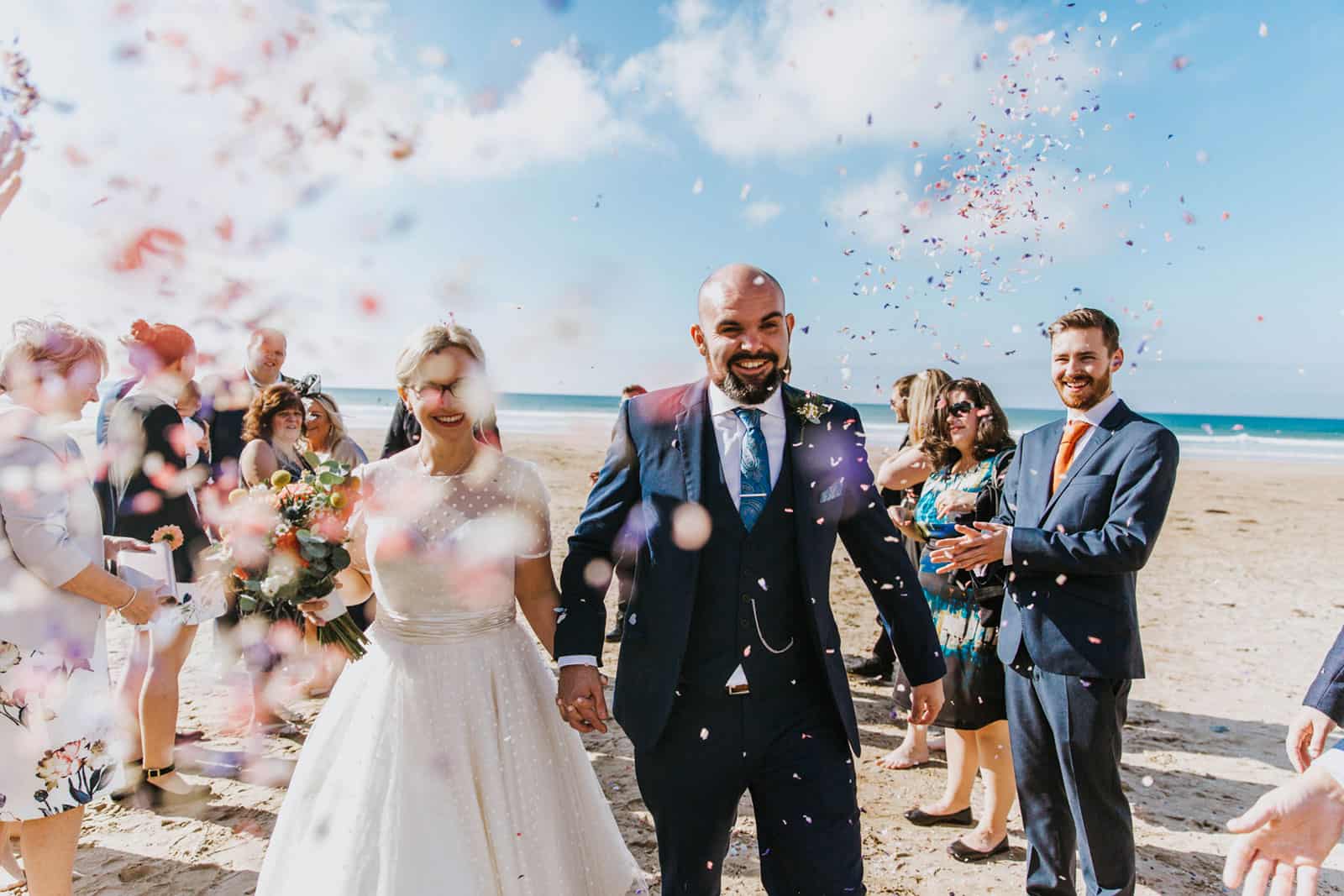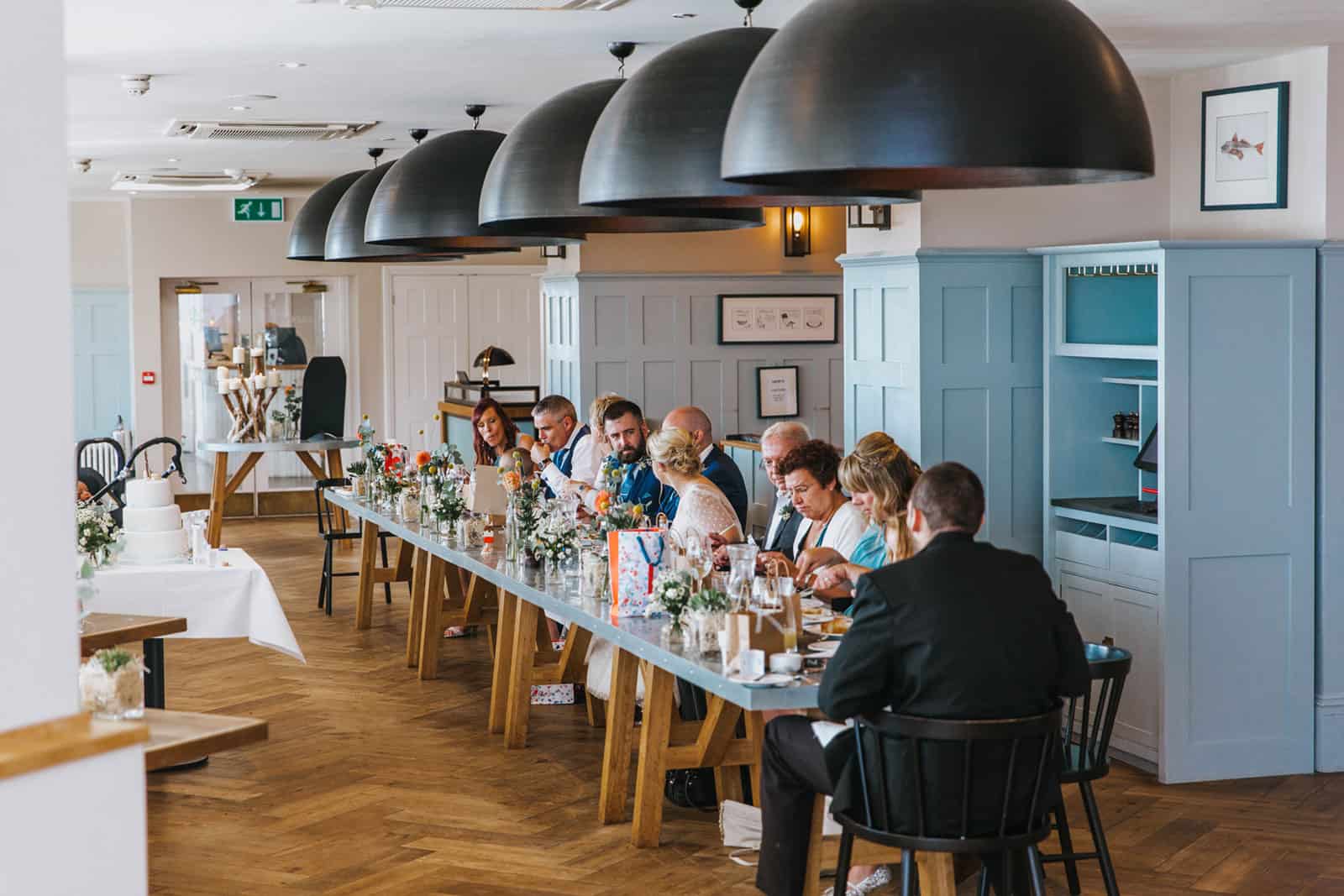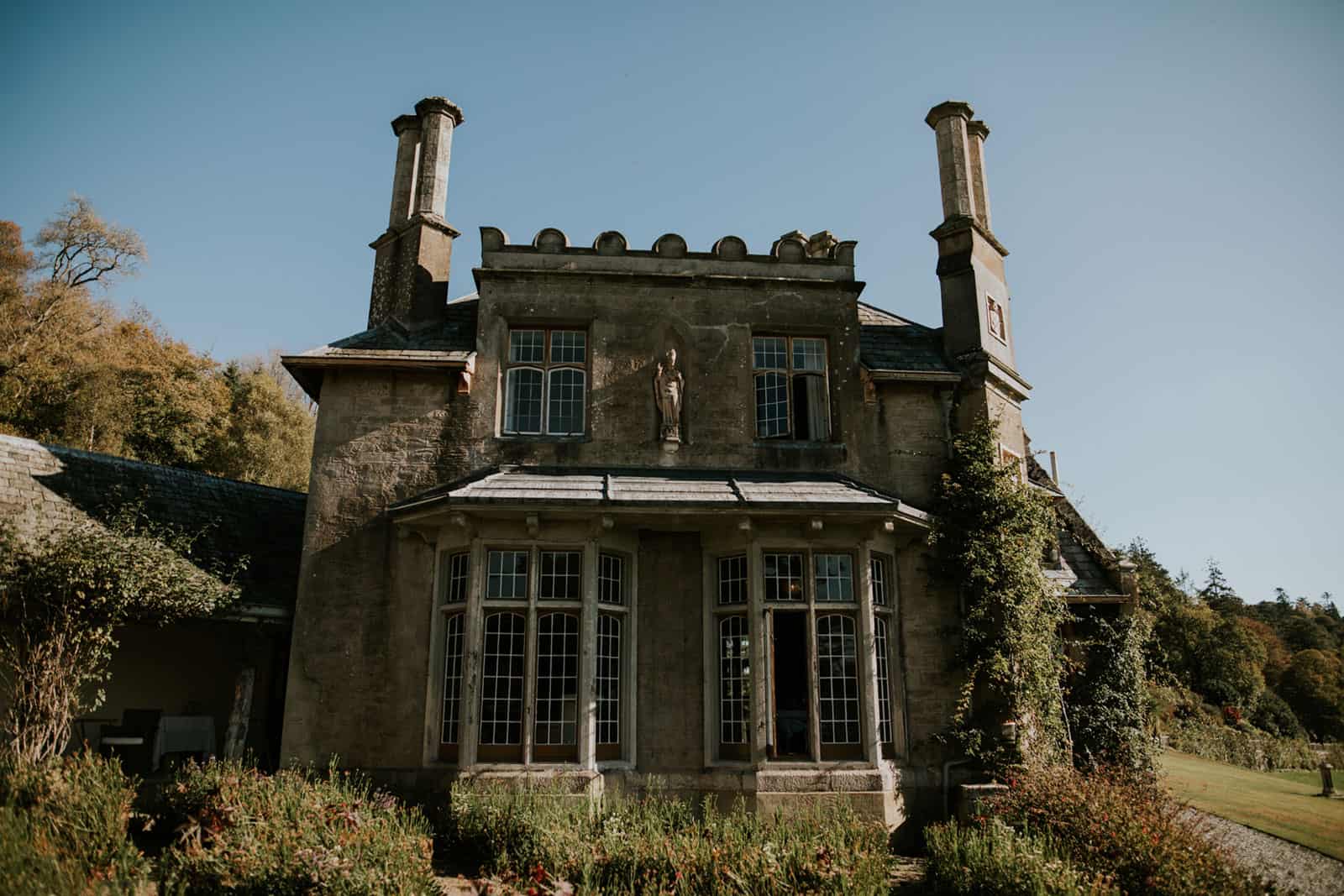 Amy and Neil
Amy and Neil embraced their beautiful surroundings in their full Autumnal glory. The spectrum of orange, browns and dark greens gave the couple the perfect forest backdrop.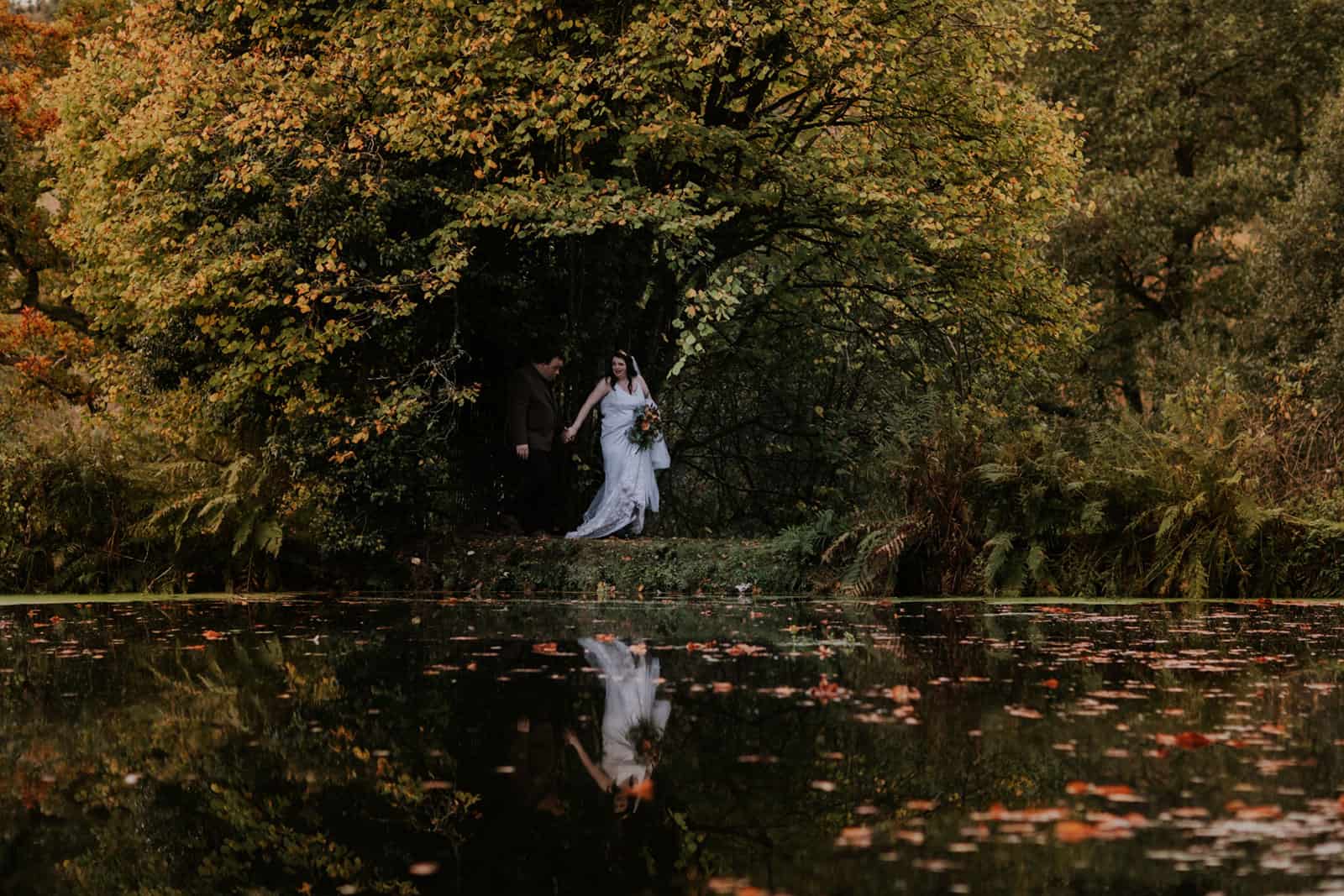 THEIR DREAM WAS A COSY RETREAT WEDDING
The venue really was the most important aspect for Amy and Neil; both are creatures of comfort; their dream was a cosy retreat, somewhere to celebrate with their eight guests in comfort and style. The deeply enchanting hotel venue was the perfect choice.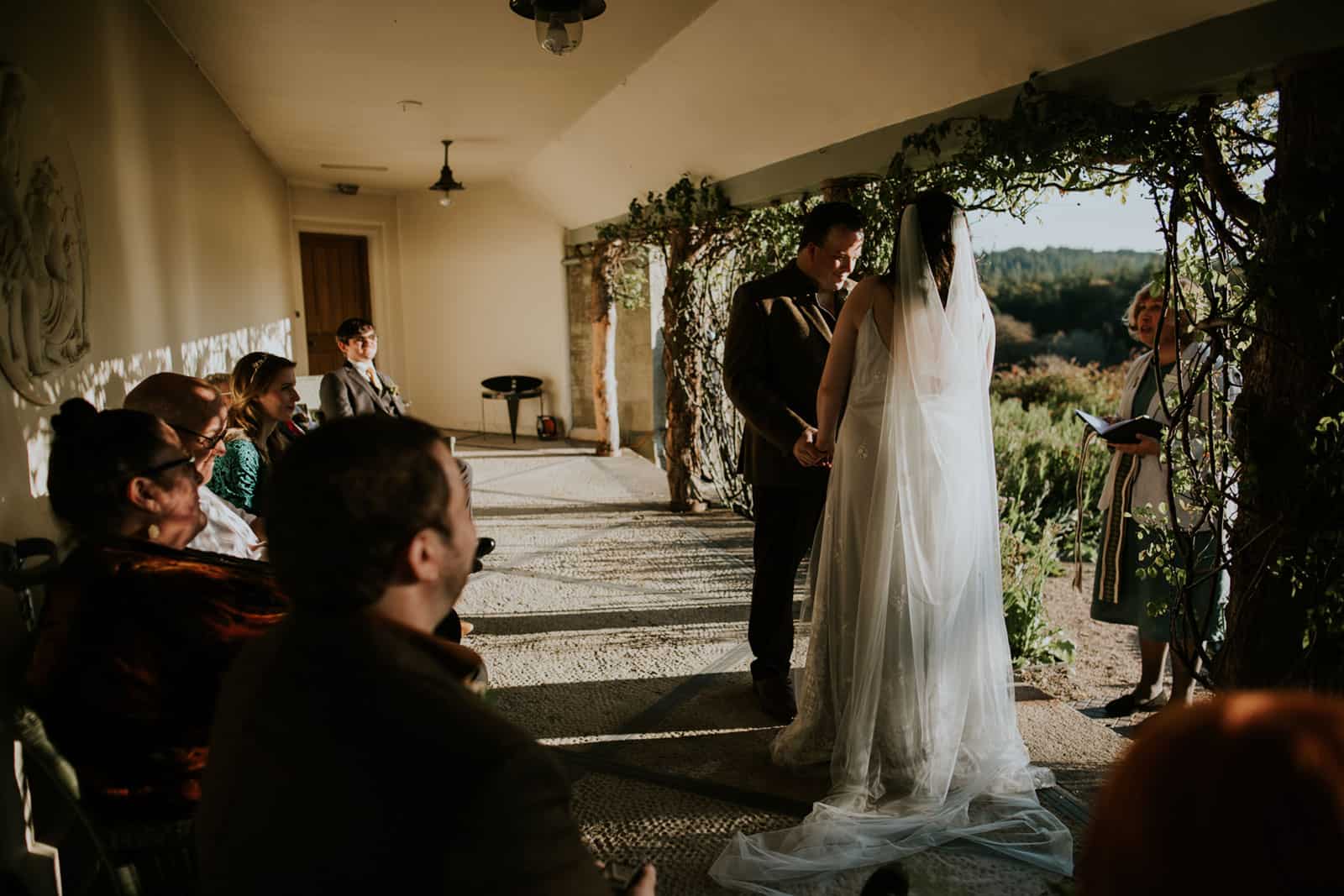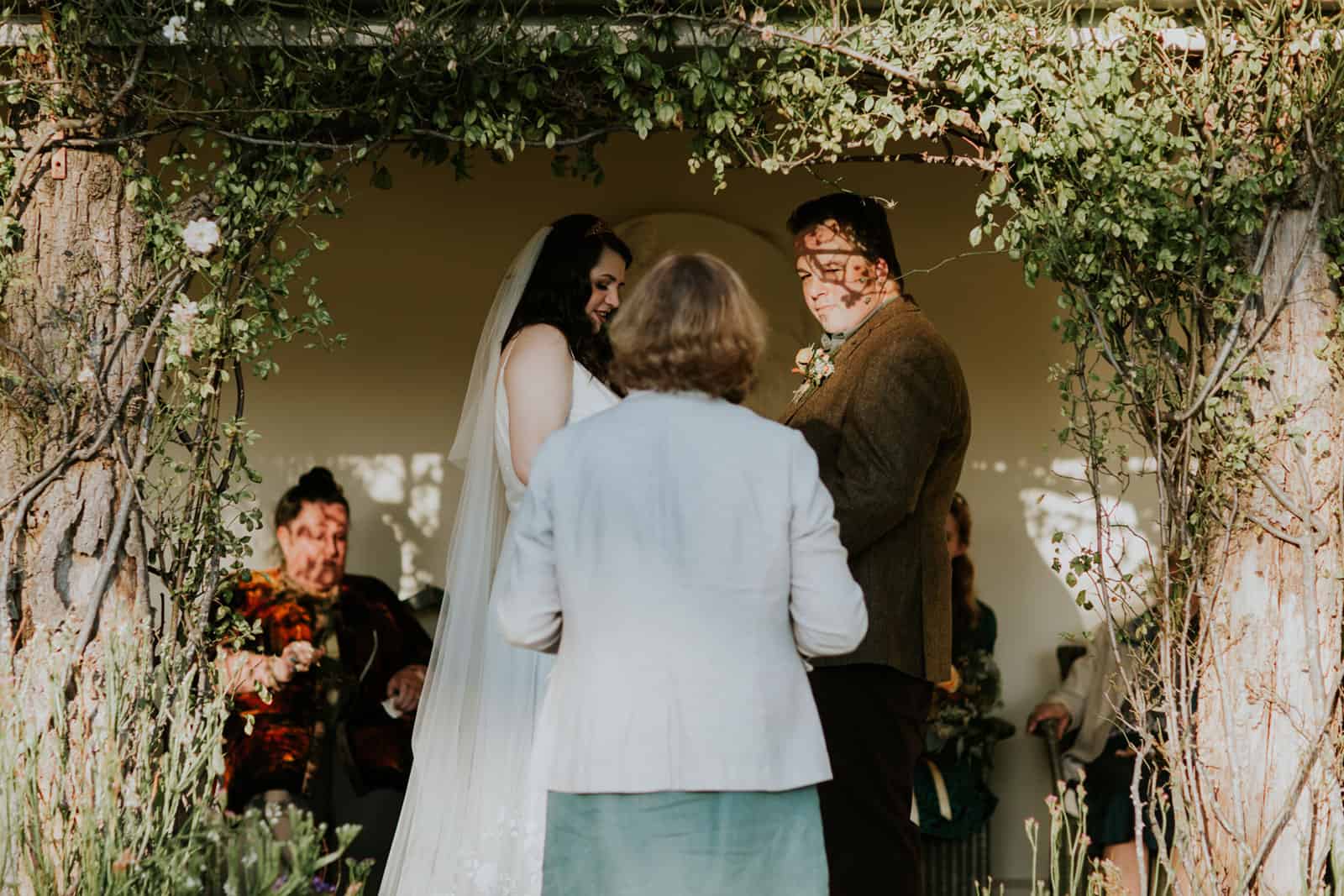 Offering Elopement Weddings – just the two of you, Intimate Weddings up to 20 and Small weddings 30 guests
A delightfully different venue that offers rustic elegance in the peaceful Cornish countryside. The ideal venue for any couple dreaming of an intimate rustic wedding in a relaxed less formal style.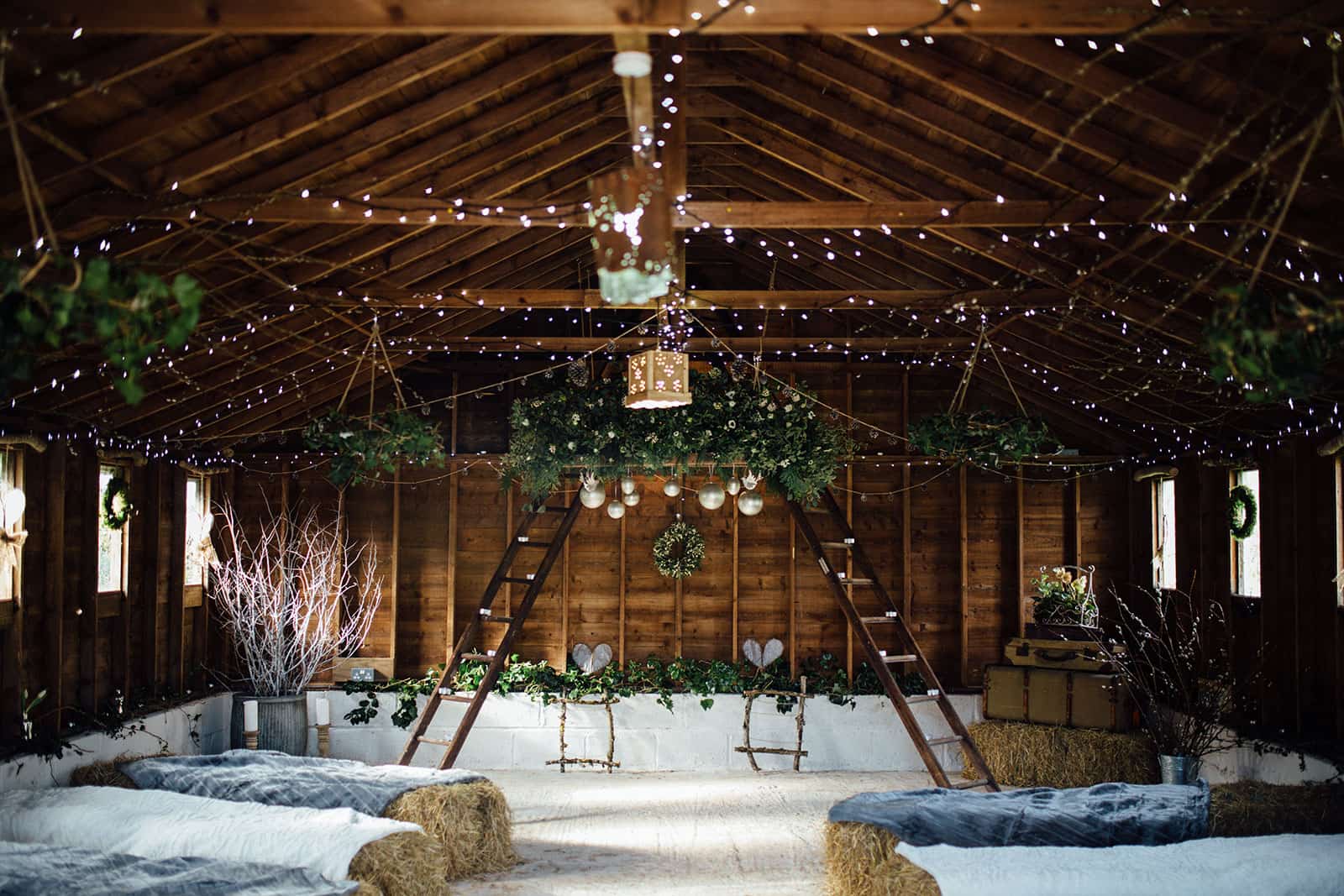 Rustic opulence!
The lighting came mostly from the many candles carefully placed for greatest effect, candles from above and on the tables. The light from the candles is soft and they flicker creating a great atmosphere perfect for their rustic opulence theme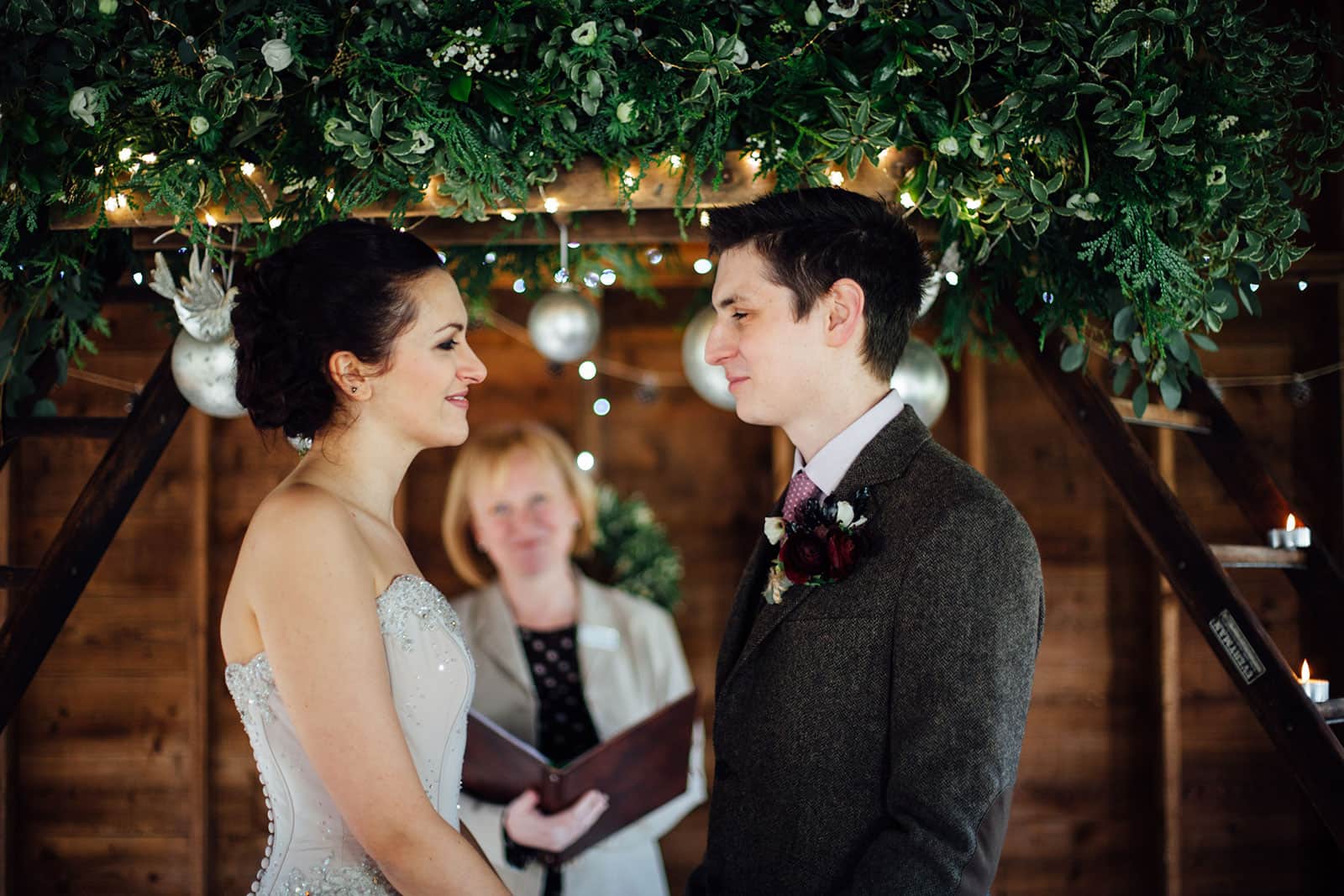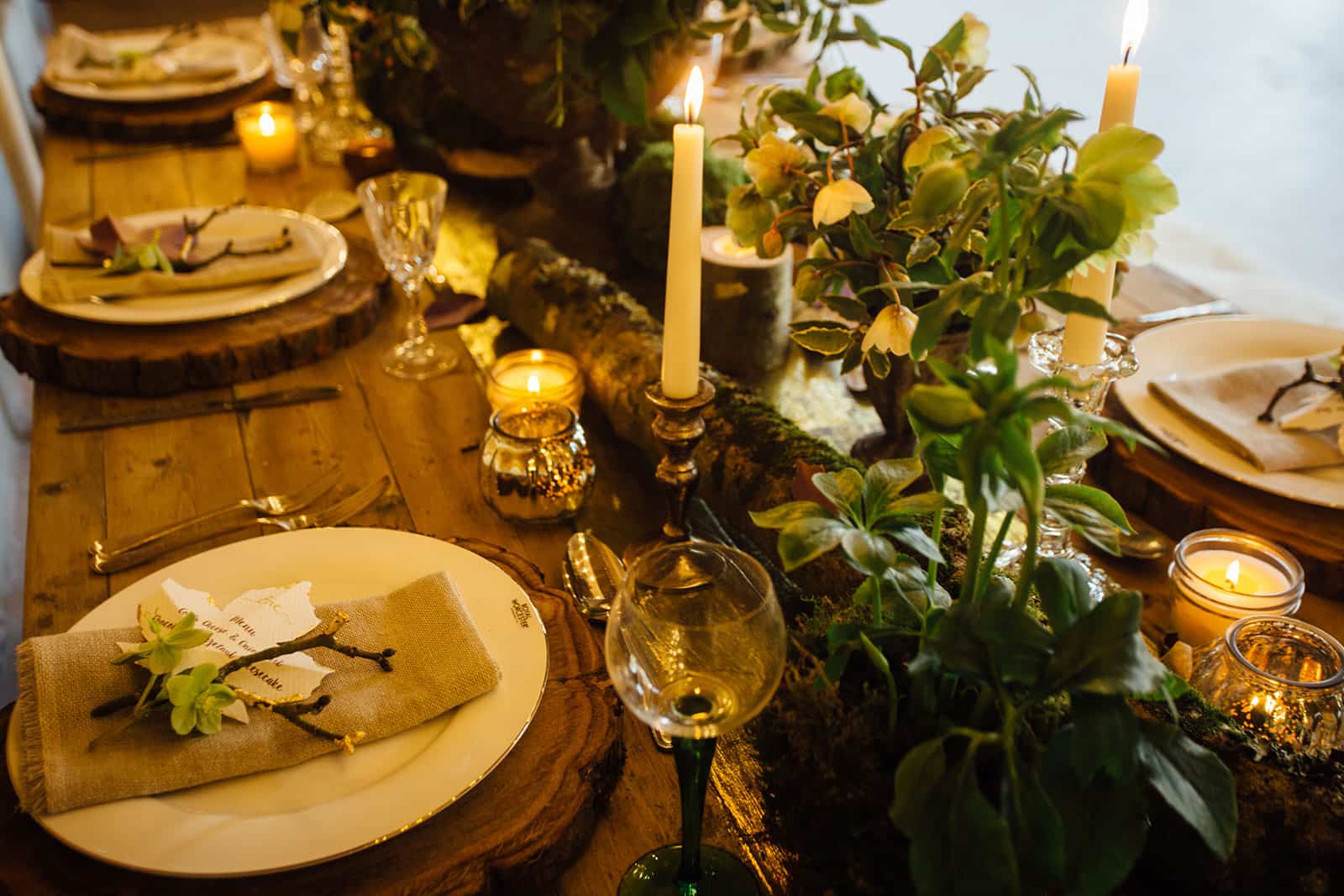 Wedding Size Guide
Elopement, Micro, Intimate and Small…it all gets a little confusing so here is our breakdown. An intimate wedding is between 30 to 40 guests, a small wedding up to 60 a micro wedding less than 20 and elopement just the two of you or up to 10. Sizes can vary depending on the Wedding venue.
Credits:
Brickhouse Vineyard Mimosa Photography
Lower Barns Arianna Fenton Photography
Watergate Bay Wild Tide Weddings
Hotel Endsleigh Enchanted Brides Photography
The Cow Shed Lucy Turnbull Photography
Celebrants The Guild of Cornish Celebrants