How to plan your wedding on a small budget!
In this guest blog celebrant, Jacki from Wild Blessing Ceremonies talks about how to cut wedding costs without sacrificing style.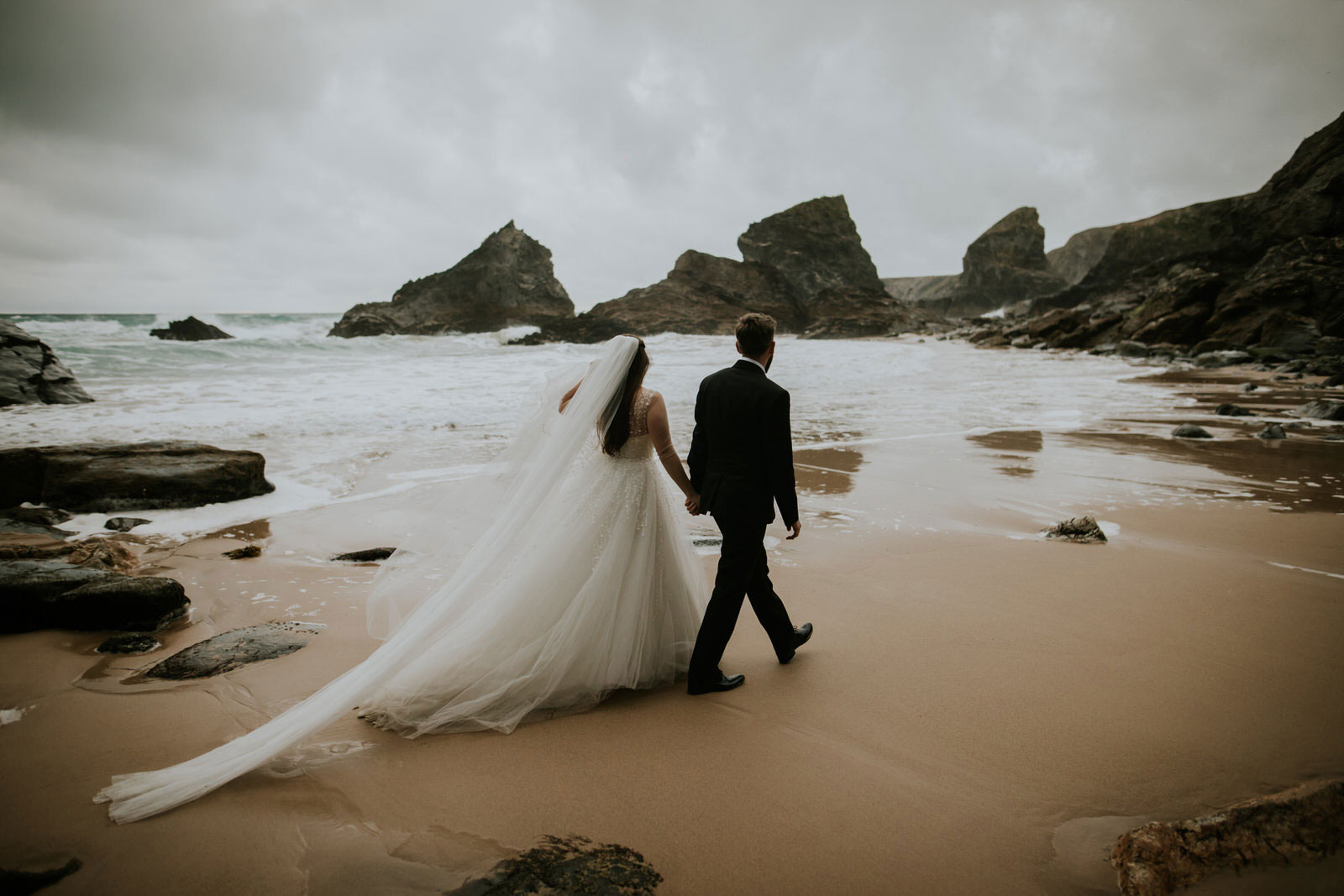 Hello to all my beautiful couples who are excited about planning their wedding day but not so excited about the budget! I am here to give you some tips and advice to keep your costs..waaay down and the fun factor…waaay UP!
Grab a drink, get comfy and let's get started.
Keep your guest list small
It isn't a good idea to include everyone you know on your guest list. Every extra guest you add makes your costs rise and can make your wedding feel less intimate. So don't feel obligated to invite family or friends that you are not close to. Keep reducing your guest list until you only have the people you feel happy saying your vows in front of and are special to you.
Exchange the wedding gifts for wedding guest talents
Get your closest friends and family involved with your planning. You may be surprised by the good ideas they come up with, which can save you time, money and effort. Ask your family and friends with different skills to help or offer their services instead of a gift is a simple and effective way to keep your wedding budget lower. Think of friends and family who are musical to provide the music, the bakers in your family could bake you a cake or whip up some tasty desserts or help with the catering. So call in all those favours!
Wedding Photography
Your wedding photos are for life, and it's so important to be able to look at them over the years and be happy with them. Enchanted Brides Photography has a wedding photography package to suit most budgets.
Hold the ceremony outdoors
Hiring a licensed venue for your ceremony and reception can be very expensive. Instead, consider using the home of a family or friend if it's suitable for you and for your ceremony. This is only possible, though if you have a Celebrant-led ceremony. A Registrar can only 'marry' you in a licensed venue or at their offices. While your Outdoor Celebrant-led wedding in Cornwall won't be legal (at the moment) there is a simple process to legalise your 'marriage'. You will need to notify your local council of your intent to marry at least 29 days before your chosen date and make an appointment for a 10 minute 'no-frills simple signing' of the register at the local office to say your two contractual sentences. This can be done either before or after your' wedding' and is usually less than £100! Cornwall is full of magnificent outdoor spaces and wild locations with beautiful views, perfect and quiet to hold your magical wedding. These two options alone will save you thousands.
You can also have your reception outdoors, weather permitting, or go to a posh restaurant for a tasty meal, all cheaper than the cost of renting a venue. If you go the outdoor route, have a back-up plan in case of bad weather; or have items like umbrellas close by, so you, your friends and family don't get soaked or sunshades and parasols if you are expecting a hot day. We work with three unique venues who have wonderful outdoor spaces for your ceremony, and if the weather changes, you can have the option of using the indoor ceremony spaces. We recommend BoHo Cornwall, Beacon Crag and Pengersick Castle.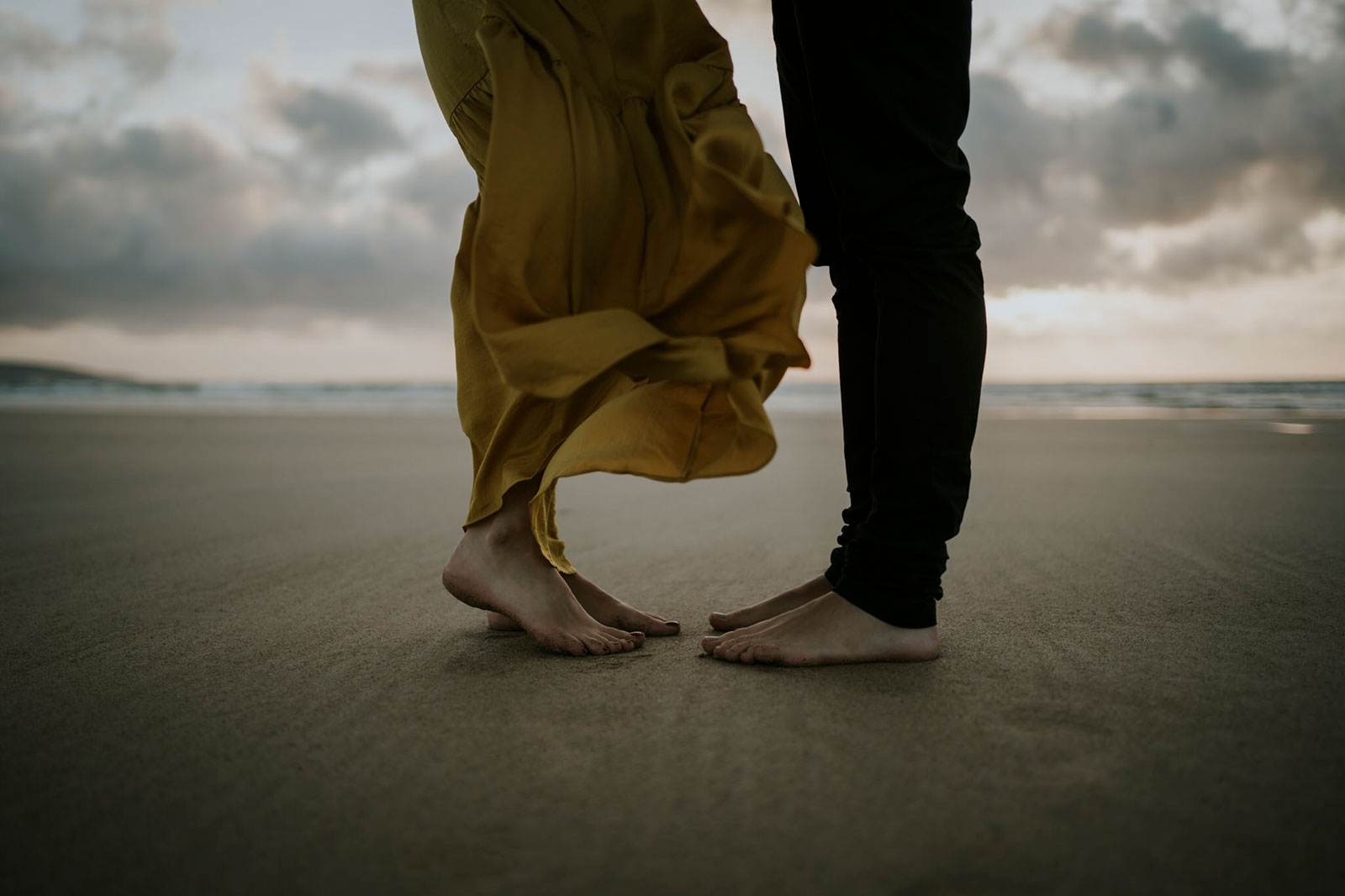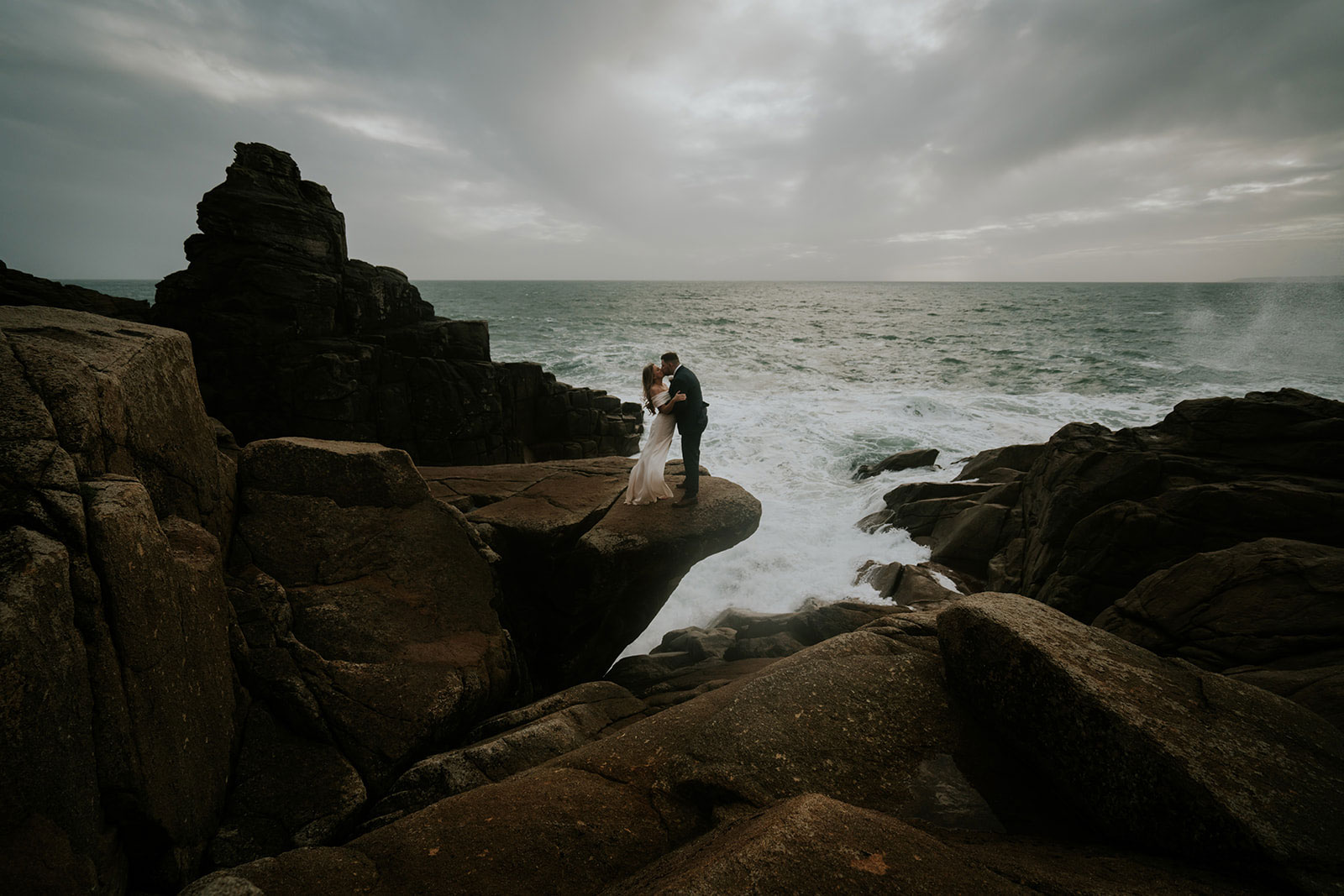 Hire a family-owned restaurant or use a local caterer
If you don't want to do your own catering, you could try to find a family-owned Restaurant/Pub and ask the owners directly to cater to your wedding. They will often go the extra mile to make your wedding memorable and understand your budget and work within it. White Radish Events is an excellent caterer who creates great wedding hampers filled with locally sourced tasty treats or alternatively, they will cook for you at your accommodation. No stress or worries for you on your wedding day.
Your flowers
Keep your bouquet flowers seasonal and simple but go wild with foliage. If you know someone with a garden filled with blossoms like rose bushes, you can make your own bouquet the day before. Using silk flowers will save you lots too, and you will have a permanent reminder of your day, especially if you display them in a beautiful vase.
Be thrifty
Keep an eye on discount stores as they all have sales throughout the year. If you know what you're looking for ahead of time, simply wait until it goes on sale. Valentine decorations can also double as wedding decor so buy them then and save them for your day. You can also consider buying used centrepieces and decorations. Brides often sell their decorations on social media sites or other online marketplaces.
The dresses
Instead of buying new dresses, have bridesmaids wear a particular colour dress they already own that will match your colour scheme or add ribbons, shawls, scarves or other accessories.
Rent your suits
Rent your suits or tuxedos as a group through the same business, as you'll often get a group rate. The Groom can wear an outfit from home and add a new shirt with matching boutonniere or hanky square to save you even more.
Choose affordable wedding rings
Wedding rings don't have to cost you a fortune even though they are an important part of your marriage ceremony and symbolic of your commitment to each other. This is an area where you can save a bit if you are wise. It's important that you like how your ring looks and feels, but that doesn't mean it has to cost you thousands. Titanium, sterling silver, and other materials that are less expensive yet still durable can be personalised. Using recycled metals or woods from a sentimental item, you will create a deeper connection to your ring. It will have a special significance and symbolic meaning that is priceless. Our favourite local jeweller has to be Justin Duance Jewellers. His wedding rings are beautiful and can even be cast using sand from a particular beach that you love. How amazing is that!
Plan a simple honeymoon
Staying closer to home and exploring your own area (especially now) will be extremely cost-effective and avoid delays at airports. Instead, focus on what matters and enjoy your time alone with each other seeing all of the local sights you've never had time to see until now. Whatever you do, just enjoy this time together.
Plan carefully and wisely
Plan ahead. List everything you can think of and walk through them step by step, write down items you will need to buy or find out if your family and friends can assist you. Thinking about this early on will save you from "last-minute stress" and give you more time to find sale items, bargains and discounts.
ENJOY YOUR DAY – YOUR WAY!
I hope you have found these tips useful in helping you plan your wedding. A wedding that is small on budget but big on fun and meaning for you. So please, Be inspired and create a simple wedding where your friends and family can joyfully celebrate the precious love between you and your partner without the fuss and extraneous frills because – everything else is secondary and even more so now during this Pandemic.
Please take a look at my website to see my other blogs about how to have the best outdoor wedding experience with me, here in our beautiful rugged Cornwall – land of ancient mystery and magic.
Wishing you all a wonderful, stress-free, romantic and magical wedding!
Image Credits: Enchanted Brides