Guest Blog LBMagicUK. Magic at your Wedding
Magic. What, when? and where?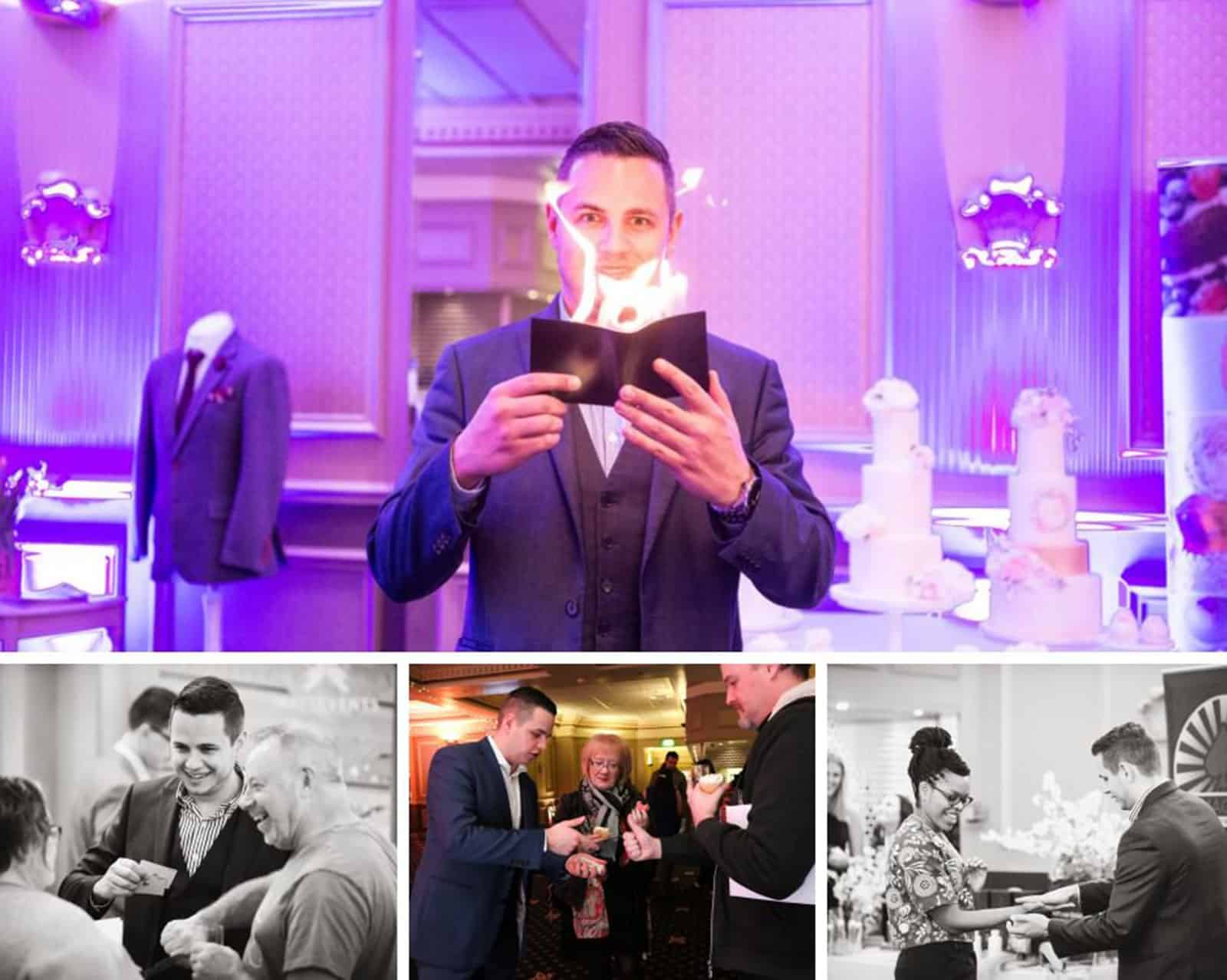 The reasons for having a magician at your wedding can be numerous, from just an extra bit of entertainment to being an icebreaker for the guests. The best times for a wedding magician to attend your special day tends to be either post-ceremony whilst guests are mingling and photographs are being taken, or post-wedding breakfast during the lull period that always happens after the meal. During this time, the guests are left with not much to entertain them a magician will keep that electricity in the atmosphere.
There are a couple of things worth considering when having a wedding magician walking around, interacting with guests. One of the most important being the way that the magician interacts with guests. Being personable is a must, and this can vary from magician to magician. Meeting your magician at a wedding fair or at least over the phone to gauge their mannerisms is a must to be able to envisage how well they will interact with your guests on your wedding day. Approachable, bubbly, happy are just some of the words that I would use to describe the ideal wedding magician.
Magic. What?
The magic can be anything from cards to coins, to mind reading! Never be afraid to speak to your magician prior to the wedding to explain if there is a particular type of close up magic that you enjoy! We are there to make your day as special and memorable.
Magic. When?
Timing, timing, timing. This is crucial, to ensure you get the most out of your magician. Everyone automagically (excuse the pun) assumes that around the tables is best, however you already have food and wine for your guests and they are sat with friends as you have done the seating plan. For these reasons, the guests are already happy and busy eating and chatting away, so although the magic does definitely work here, you certainly receive more value for money before or afterwards.
Magic. Where?
The best thing about having a wedding magician like Lewis Belcher Magic (LBMAGICUK) at your wedding is that they are not in a fixed position. They can roam around, mingle and keep guests happy whilst you are off having photographs done, or guests are resting in the bar, outside, in the main room etc. Literally anywhere and the magician can be there to entertain.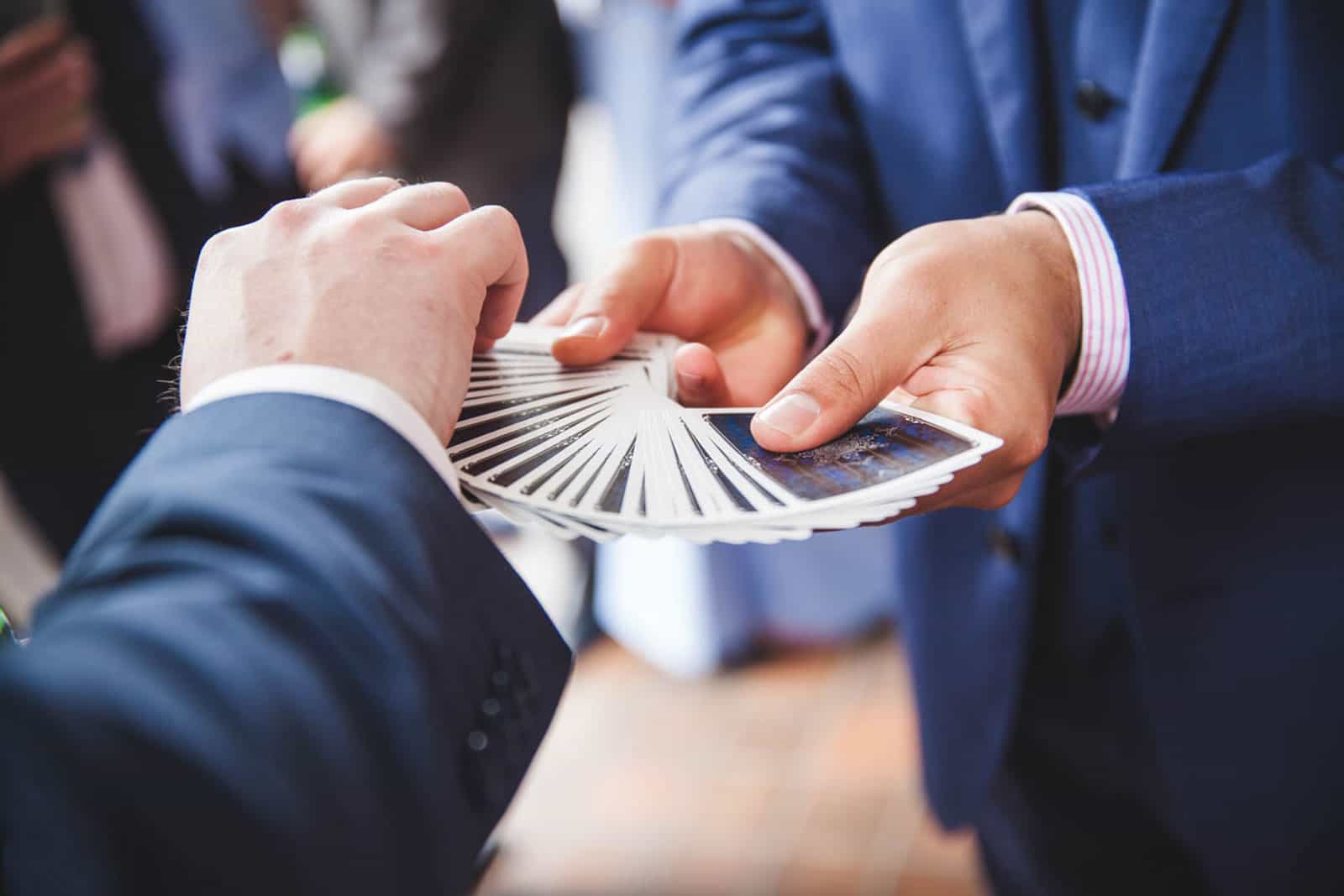 Overall a wedding magician is a great addition to your day. There is no other entertainment choice for your guests that is as flexible, engaging and ageless. Everyone from nine to ninety will enjoy the magic and be left with smiles on their faces and memories to cherish. To find out more information about having a magician at your wedding, please feel free to get in touch or book Lewis for magic you will never forget at lbmagic
Images courtesy of LB Magic