Guest Blog. 4 Top Tips When Planning Your Perfect Wedding Cake!
4 top tips when planning your perfect cake!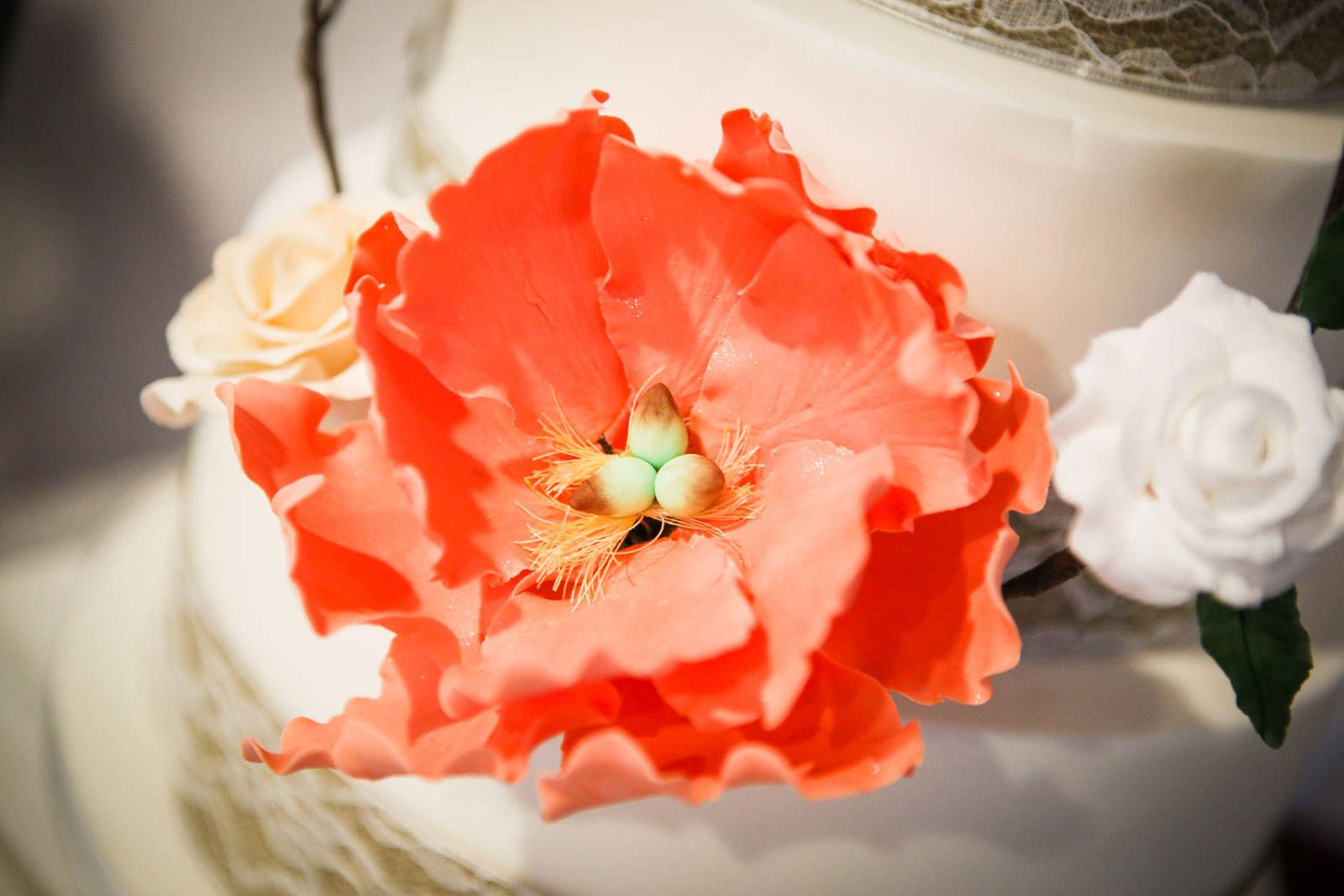 Jax's Cakes 'N' Bakes – a bespoke wedding cake maker and caterer based in North Devon. In this guest blog, Jax is going to give you her 4 top tips when planning your perfect cake!
What cake should you go with?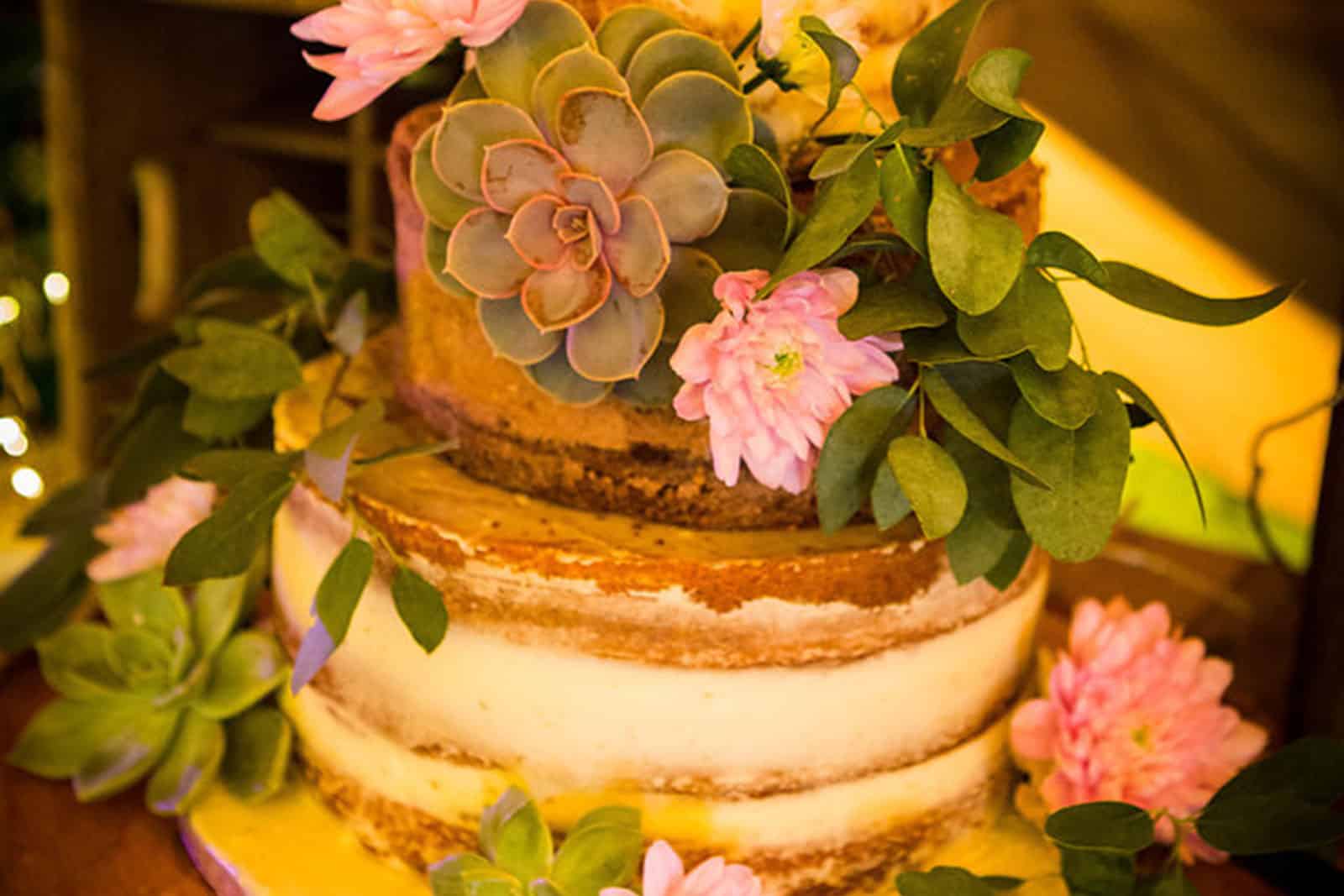 The Pantone colour for 2019 is coral, there are many ways you can include that in your wedding cake design from handmade sugar flowers coloured coral or for a more subtle hint you could have white sugar flowers with a coral dust on the edge. Another way to add in coral would be to have coral ribbon around the bases of your cakes.
Another 2019 trend is floral hoops, you can have them on your cake, your table centrepieces or even on the wall. Perfect for an on-trend rustic wedding. Use fresh flowers to match them all, or have handmade sugar flowers to match you will then be able to keep the sugar flowers as a keepsake.
A trend that is here to stay is not for everyone's tastes but they are definitely my favourite – the naked or semi-naked and buttercream cake. Adorned with fresh fruit, fresh flowers or sugar flowers they are great for a rustic wedding. Make it your own with a personalised bunting topper or add macarons and chocolate drips to add more colour and style.
What size should you order?
Most wedding cakes are three tiers, a 6, 8, 10 inch round, this would give you about 80 portions of sponge. I always recommend to cater for around 75% of guests unless you are using it for dessert. So that size would suit up to 100 guests. If you want to add more portions or want a show stopper cake then adding extra tiers such as a 12 inch on the bottom. Alternatively, you could have cupcakes which can be colour coordinated to your colour scheme or a cutting cake, a cake that is kept in the kitchen for the extra portions. If you would like a big cake but don't want to have leftover cake then you can have a polystyrene dummy. This is iced exactly like a real cake so your guests wouldn't know!
Next when to order?
Lots of different opinions on this one. I have previously read 3 months, but if you really want a particular cake maker book them ASAP! I have dates over 18 months in advance that are fully booked. It's never too early to book, you do not always need to know your design to book your cake. A lot of my brides come to me with a few designs that they like the look of we then work together to create a bespoke design just for them.
Finally how to order?
If you have been planning for a while, you probably attended at least one wedding fayre. This is a great informal way to meet suppliers. Have a chat with them and see if they have a style that you like. Then check out their website or Facebook page see some of their work, look at previous customers reviews. Then give them a message, send over some ideas you have seen that you like for instance you may like the flowers on one cake but the detailing another. Your chosen cake maker will then get a feeling for what you like. This will also help them give you a rough quote. I then invite my couples for a consultation, you get to try some flavours and decide on your final bespoke design.
Image Credits:
Freeform Images Photography