Gorgeous rustic styled photo shoot for Pengenna Manor's new barn
Exclusive wedding and events venue Pengenna Manor in North Cornwall, an 800-year-old private family home set in over 300 beautiful acres, has celebrated the completion of it's exciting new events space – The Cowyard Barn – with a gorgeous rustic styled photoshoot featuring some of the South West's top suppliers.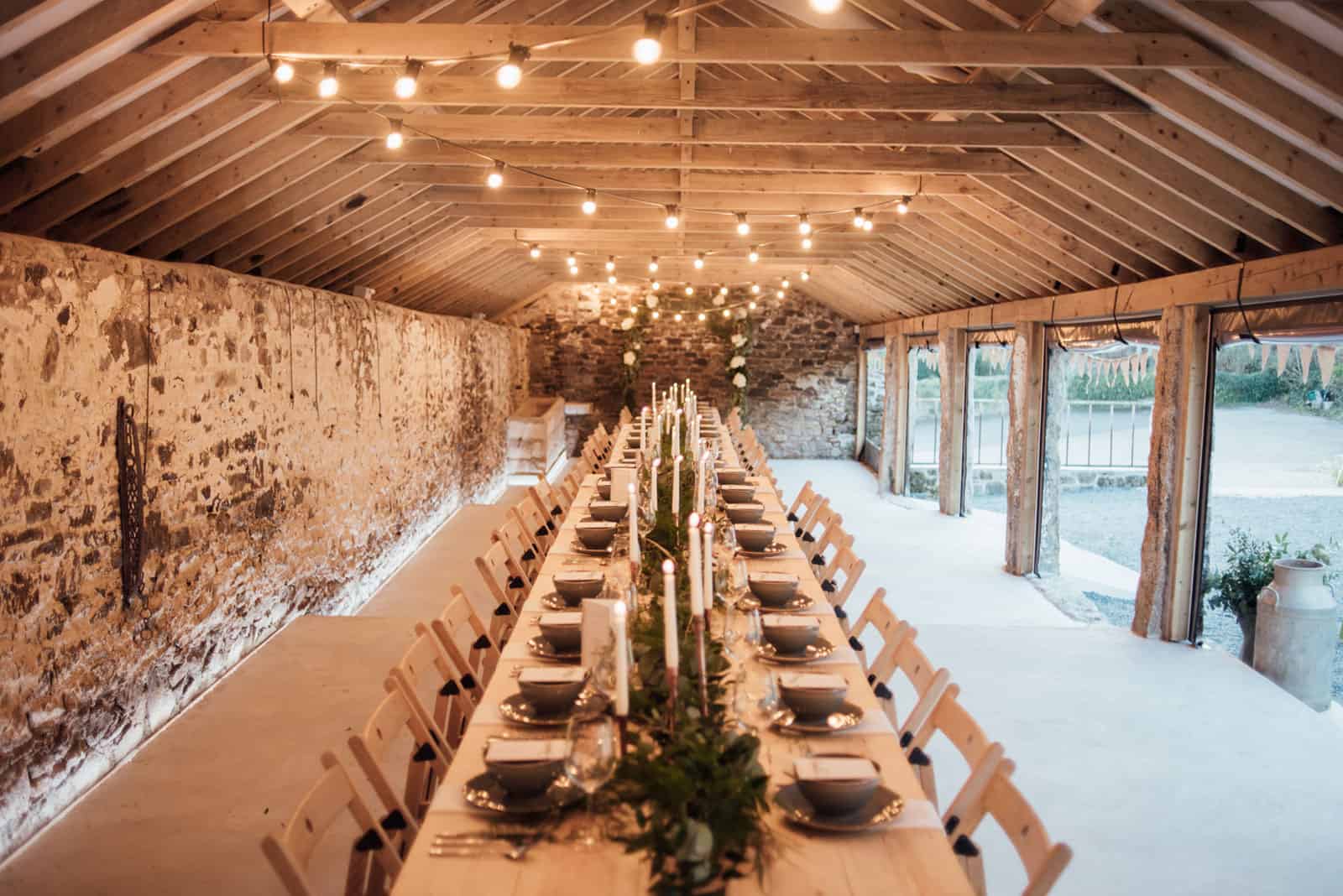 Photographed by uber-talented Amber from award-winning Liberty Pearl Photography, the new barn at the Manor was dressed for a beautiful yet simple indoor ceremony, and a fabulous wedding reception dinner, both with a natural, rustic vibe perfectly complimenting the new space.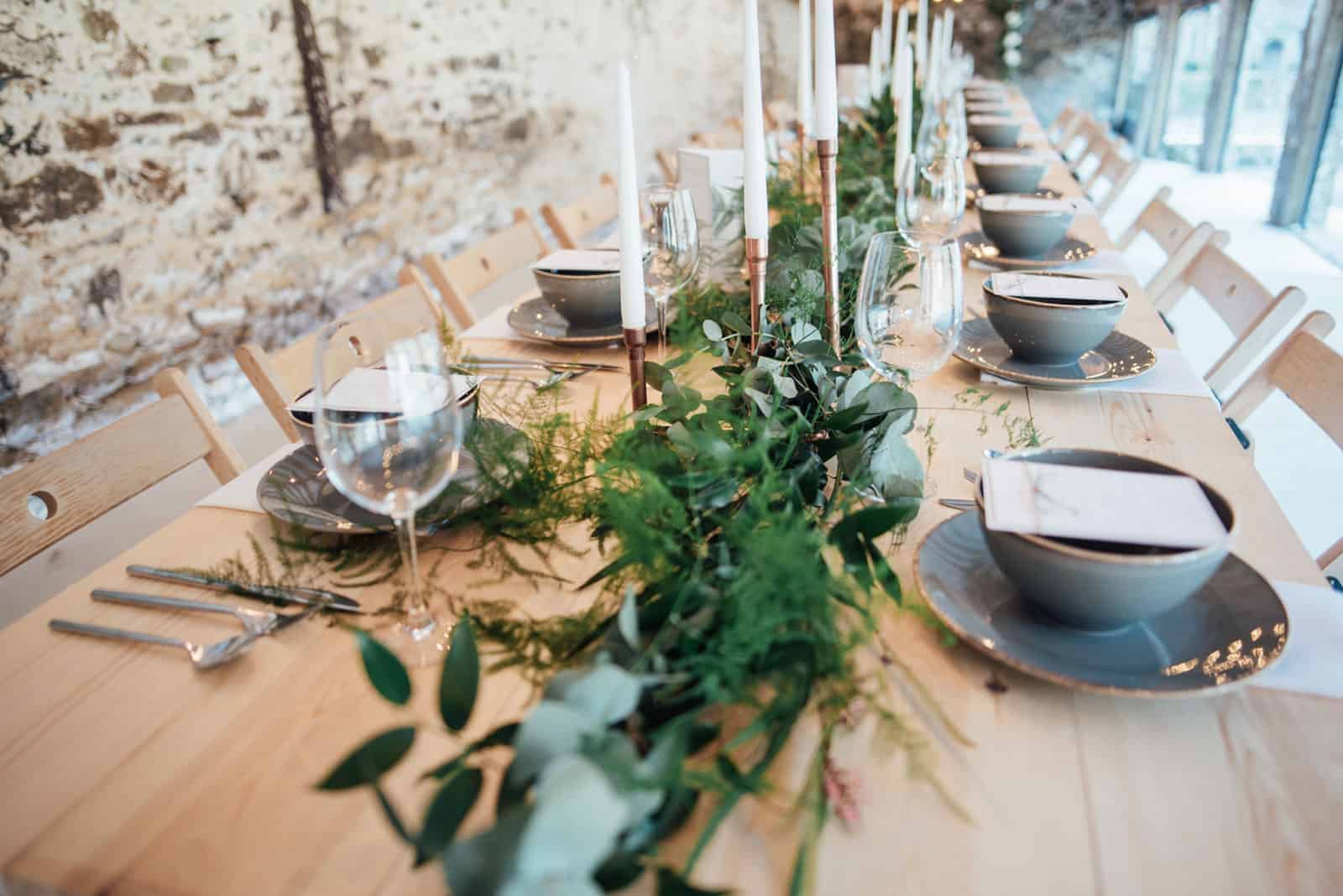 For the ceremony a simple palette of mixed greens and whites was chosen with hand tied bouquets of ruscus, eucalyptus, and asparagus fern attached to the chairs lining the long aisle, galvanised urns with sprays of ruscus and eucalyptus, and a stunning feature copper pipe arch stood under the gable end of the barn was bedecked with more ruscus, eucalyptus and white hydrangea.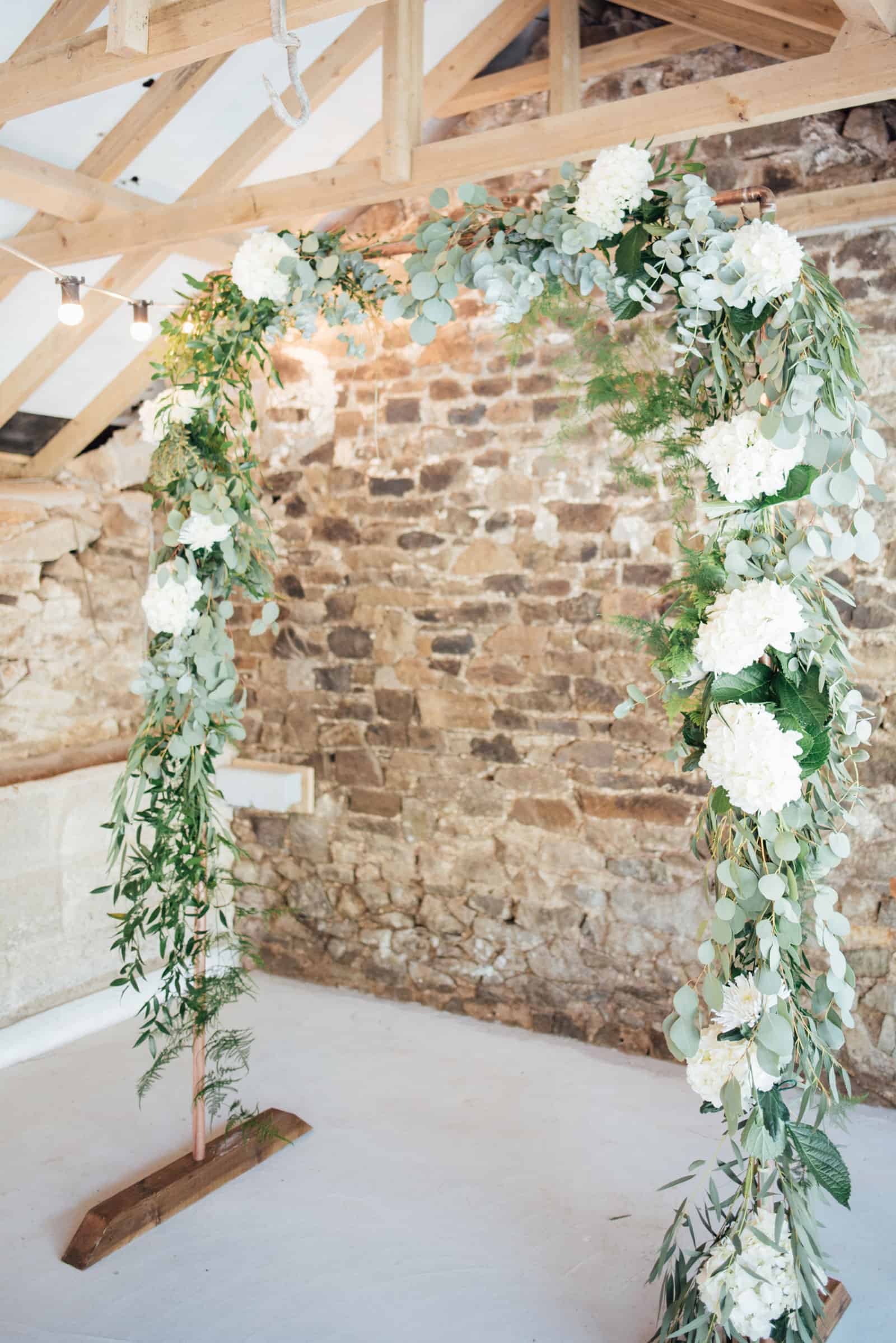 For the reception dinner the long lower section of the barn was used to stage a dramatic run of rustic trestle tables stylishly dressed with grey Storm earthenware, Carlton cutlery, large Cabernet wine goblets, folded white linen napkins, smart crisp white and silver Turin table stationery and copper pipe candlesticks with elegant tapered white candles intertwined with long strands of ruscus, eucalyptus, and asparagus fern.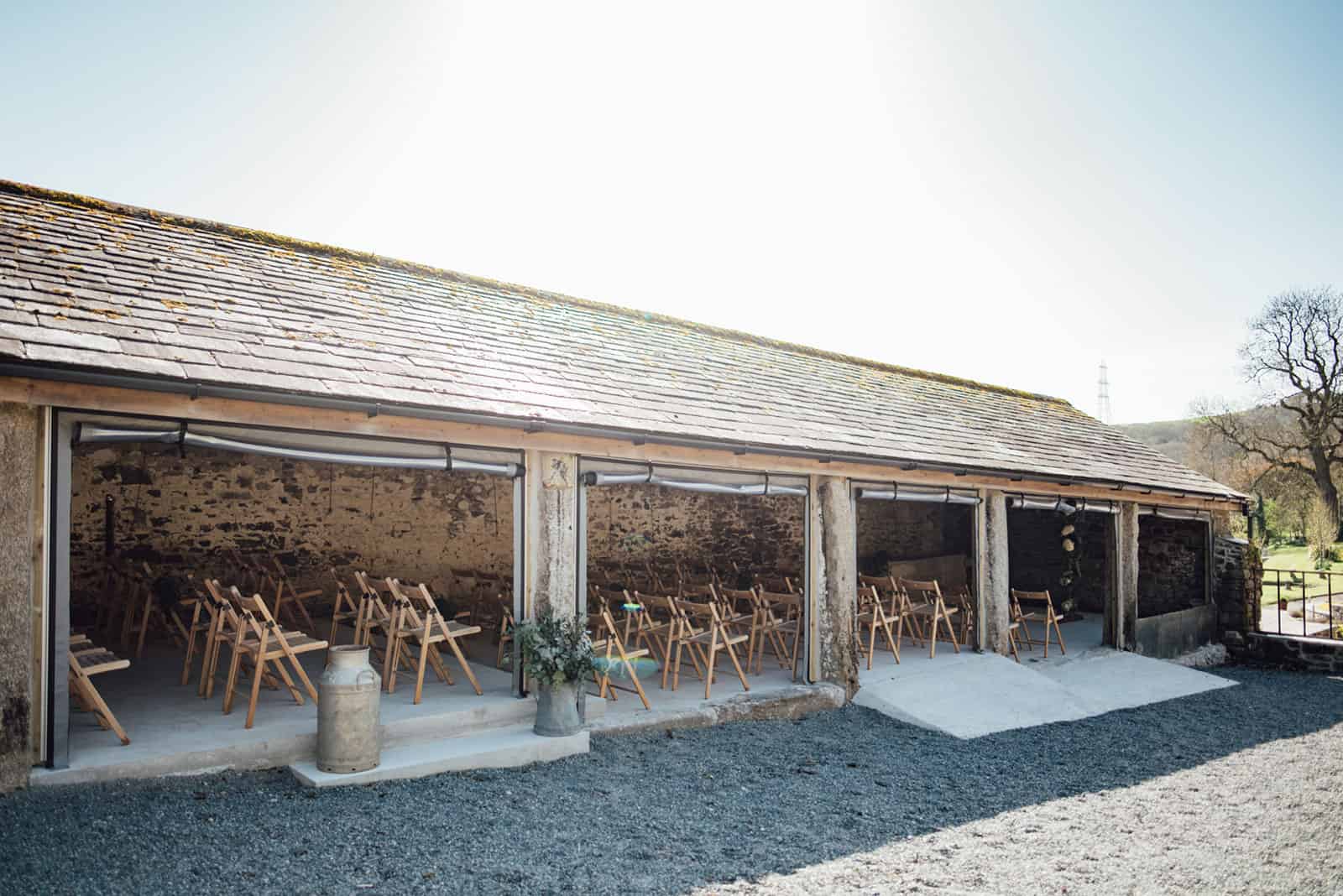 Imagine setting your wedding to this rustic, slightly quirky and yet classic style, gorgeous!
PHOTOSHOOT CREDITS
Venue: Pengenna Manor, Wadebridge, Cornwall. www.pengennamanor.co.uk
Photography: Liberty Pearl Photography. www.libertypearlphotography.com
Florist: Flowers from Bruallen. www.bruallen.co.uk
Crockery, cutlery and glassware: Abbotts Event Hire. www.abbottseventhire.co.uk
Stationery: English Rose Stationery. www.englishrosestationery.com
Styling: Pengenna Manor and Flowers from Bruallen.
Furniture and props: Pengenna Manor