6 of the Best Barn Wedding Venues in Cornwall
Are you getting married and trying to find the perfect barn venue in Cornwall?
This is the blog for you, here we look at our top six barn venues in Cornwall. There is just something so romantic about a  barn wedding we love the rustic charm, the candles, a barn wedding has oodles of character, high ceilings, wooden beams,  the surrounding countryside and the relaxed atmosphere, it's no wonder they are still a popular choice. Go on grab a cuppa and sit back as we guide you through our 6 favourite barn venues in Cornwall and all are featured on eeek!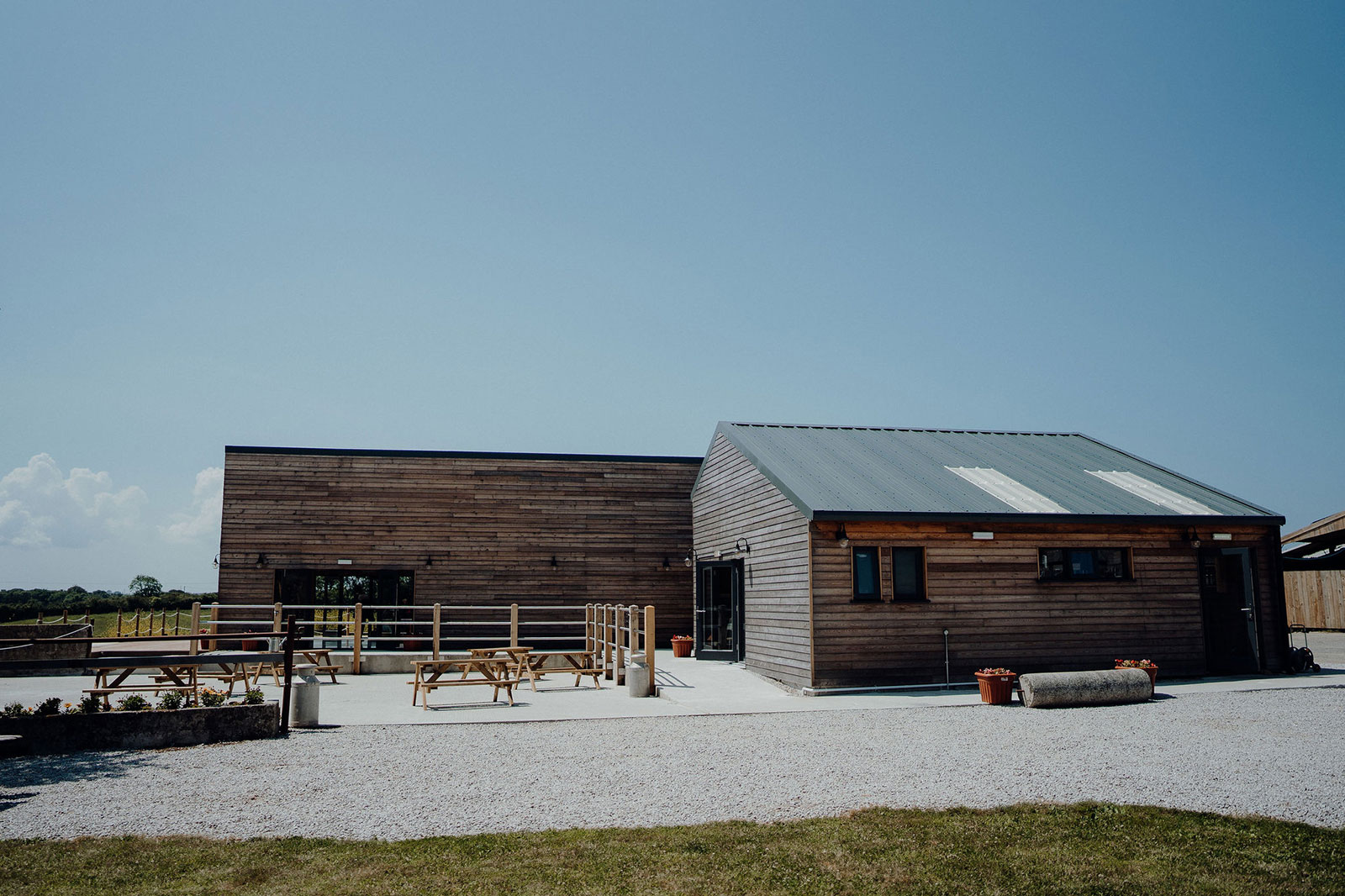 WHAT WE LOVE ABOUT THIS VENUE
Stennack Farm is a real working farm near Hayle, not far from Godrevy Beach. This stunning venue offers couples planning their wedding so much choice! You have not one, not two, but three ceremony options and two reception options plus accommodation for 20.
Would you like to marry outside?  The outdoor ceremony option is on the lawn, where your guests will enjoy beautiful views over the valley. For couples with a larger guest list, the purpose-built Wedding Barn was designed especially for larger groups able to seat 150. If it's an intimate celebration, The Old Cow Barn is the perfect choice able to seat 20 of your nearest and dearest.
Couples can book a two night weekend or weekday wedding package, giving you time to prepare for the big day and to spend quality time with family and friends before and after the wedding.
WHAT COUPLES LOVE ABOUT THIS VENUE
Beth and Jonny married in The Wedding Barn, and it was the perfect place for them. 
"Stennack was exactly what we were looking for. I think we both just knew that this was where we were going to get married, and that was it."
 Get your pinning fingers ready this real wedding will make you giddy!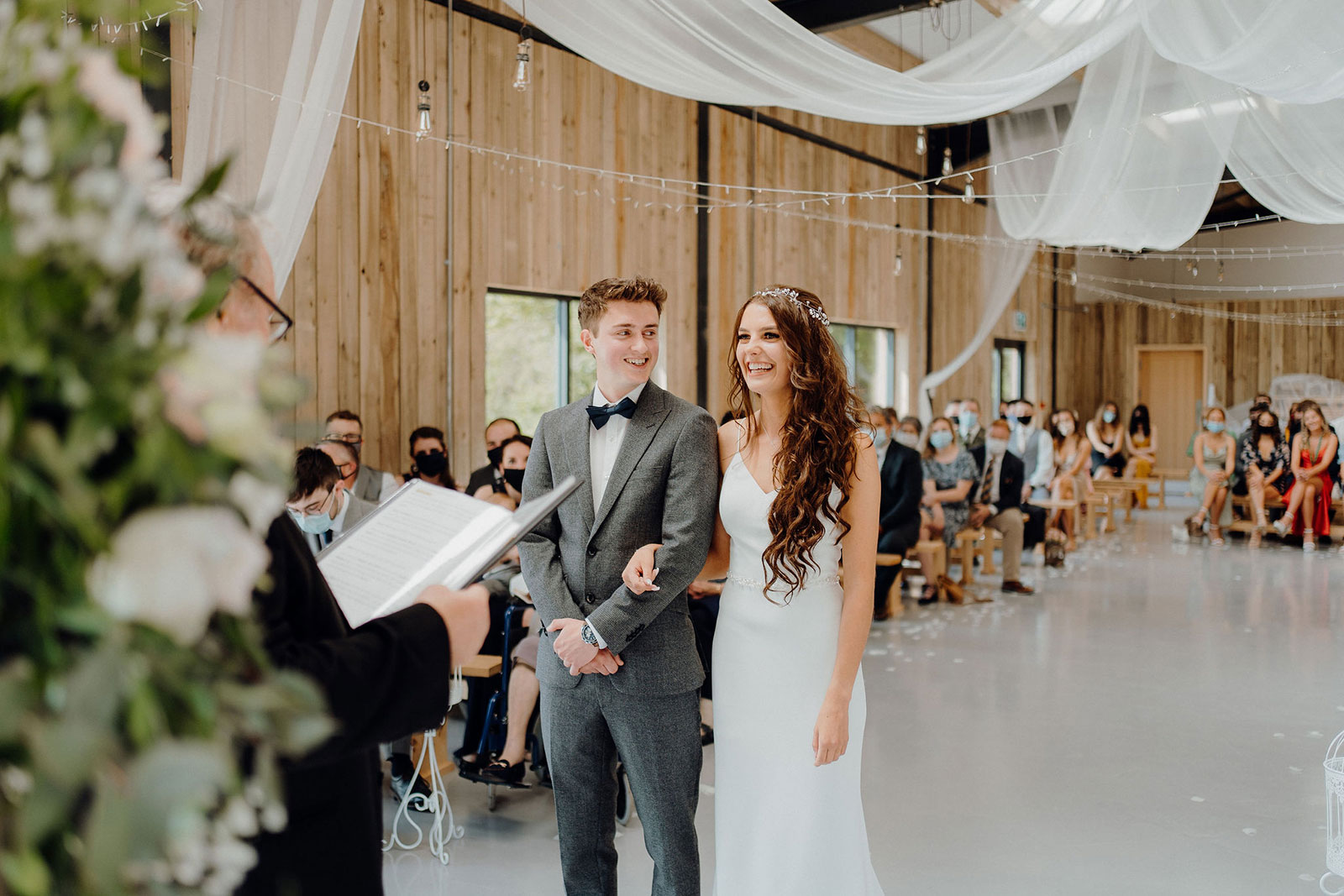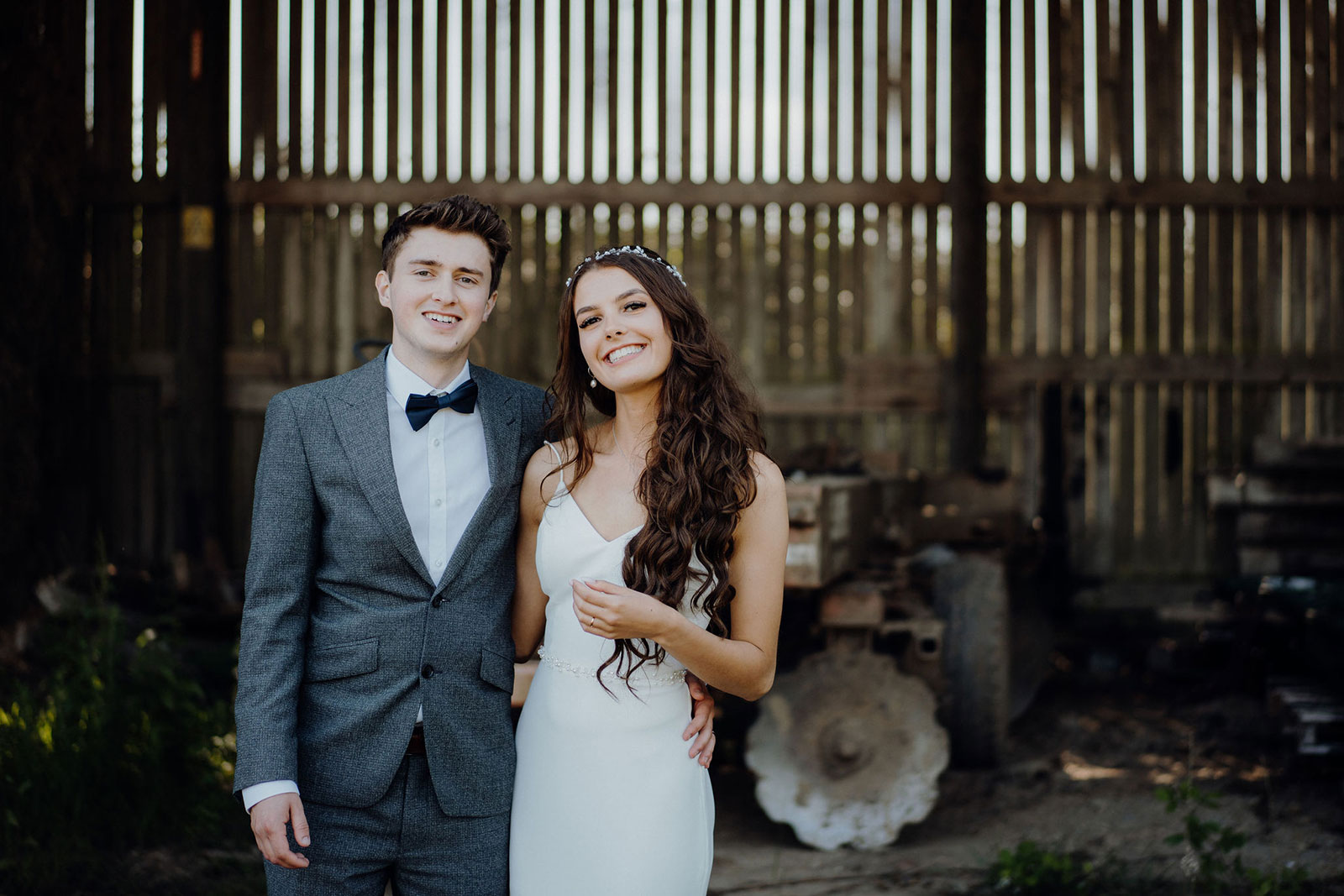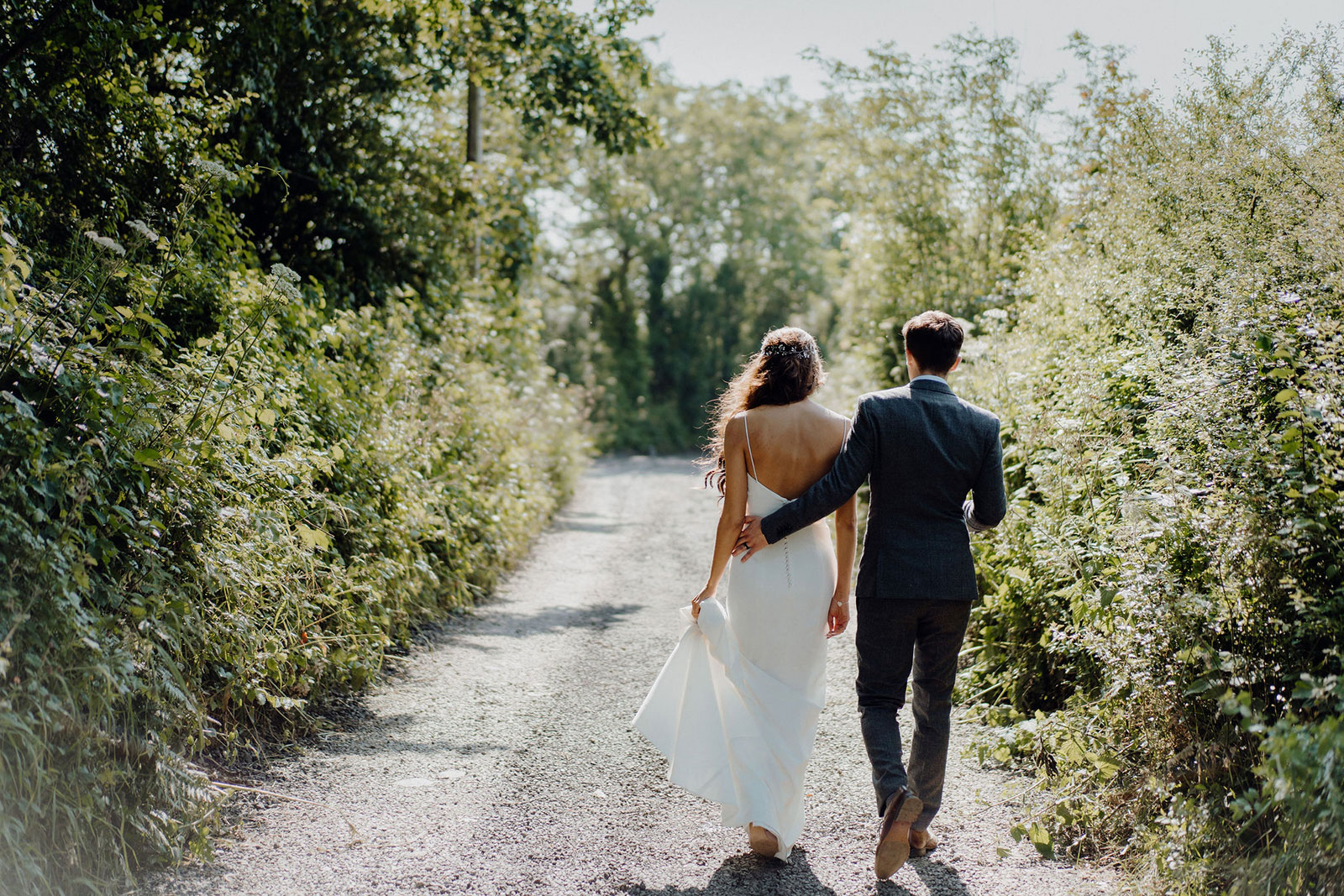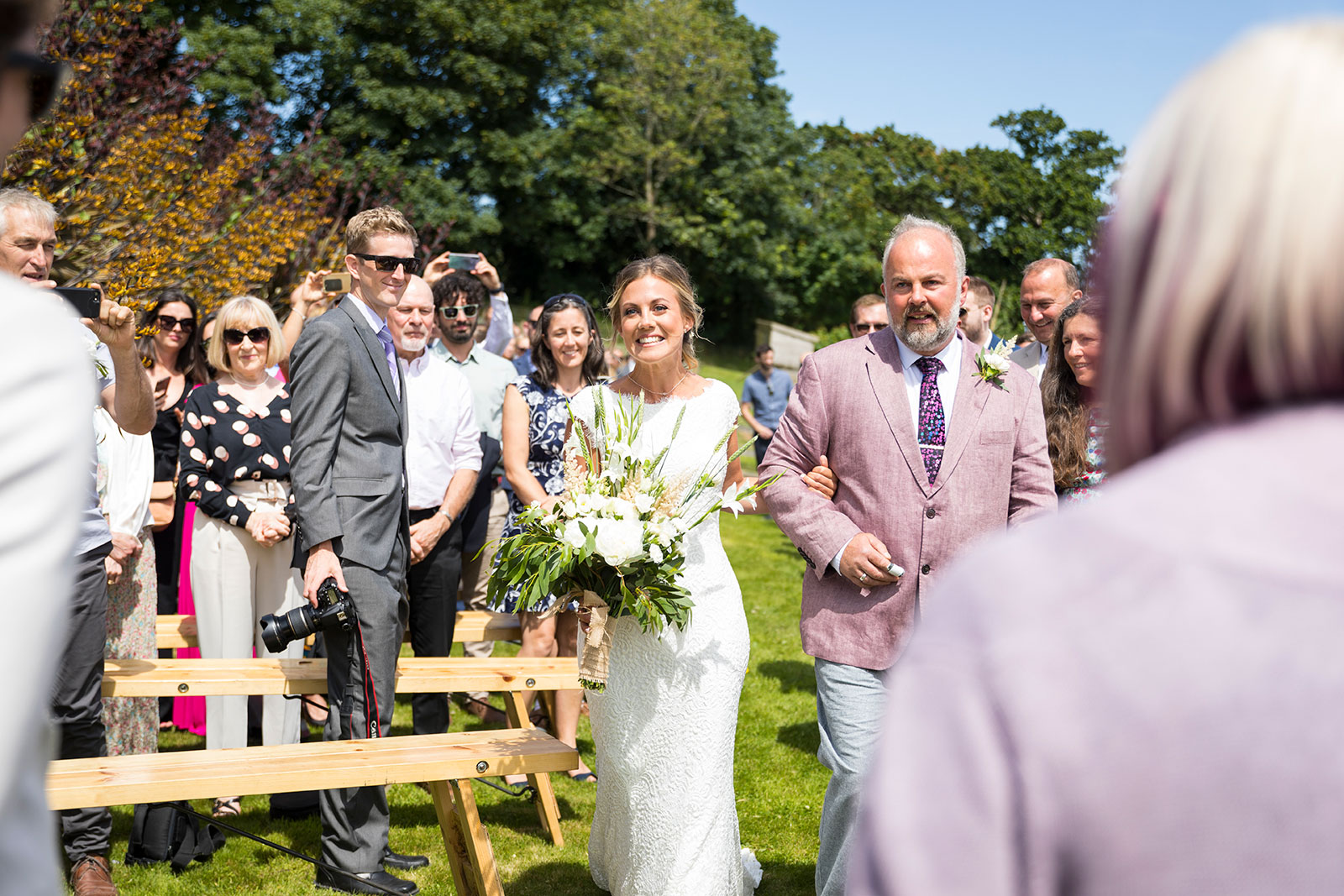 WHAT WE LOVE ABOUT THIS VENUE
Tregedna Weddings is situated in a rural country setting in Falmouth not far from Maenporth beach; this beautiful venue offers two spaces for your wedding celebration, The Loft and The Barn. The Loft is fully licensed and is the perfect space for your ceremony and The Barn is your very own 'blank canvas' for your wedding feast.
These two flexible spaces are ready to be transformed into your dream wedding; the beams are ready to be draped in pretty lights, fabric, flowers or bunting…the choice is yours! The loft can accommodate 15 comfortably for an intimate ceremony and up to 90 for larger celebrations. The main barn comfortably seats 90-100 guests. Tregedna is a truly flexible venue and the Wedding Team at Tregedna will be on hand on the day to ensure that your wedding reception goes without a hitch!
WHAT COUPLES LOVE ABOUT THIS VENUE
Rachel and Chris's wedding was simple, fuss-free and outdoors! 
"The venue was a simple pick for us. It had to be Tregedna! With most of our friends and families living in Falmouth, it was not only the perfect location but a beautiful setting, a completely blank canvas for you to make your unique perfect day and close to the beach too."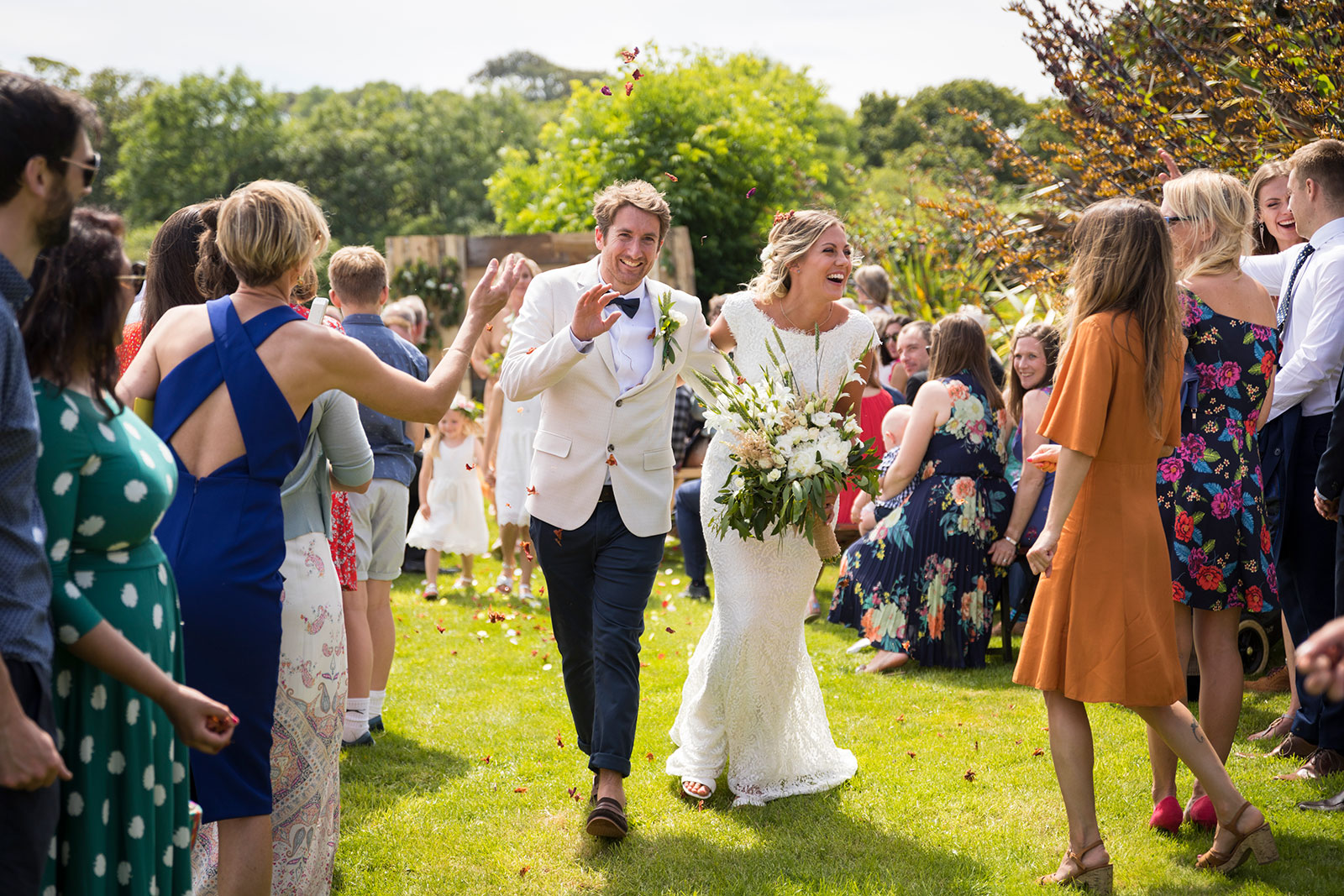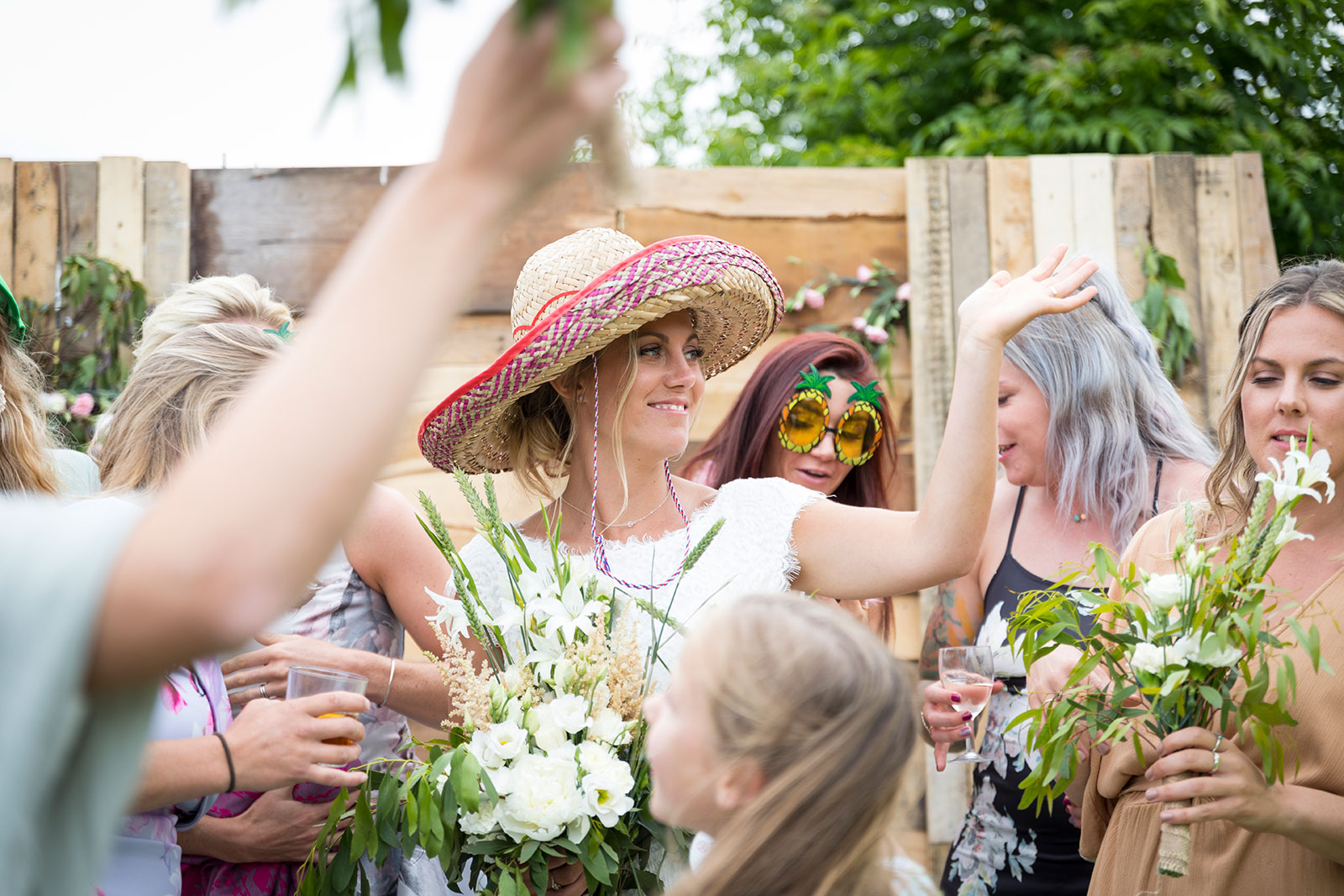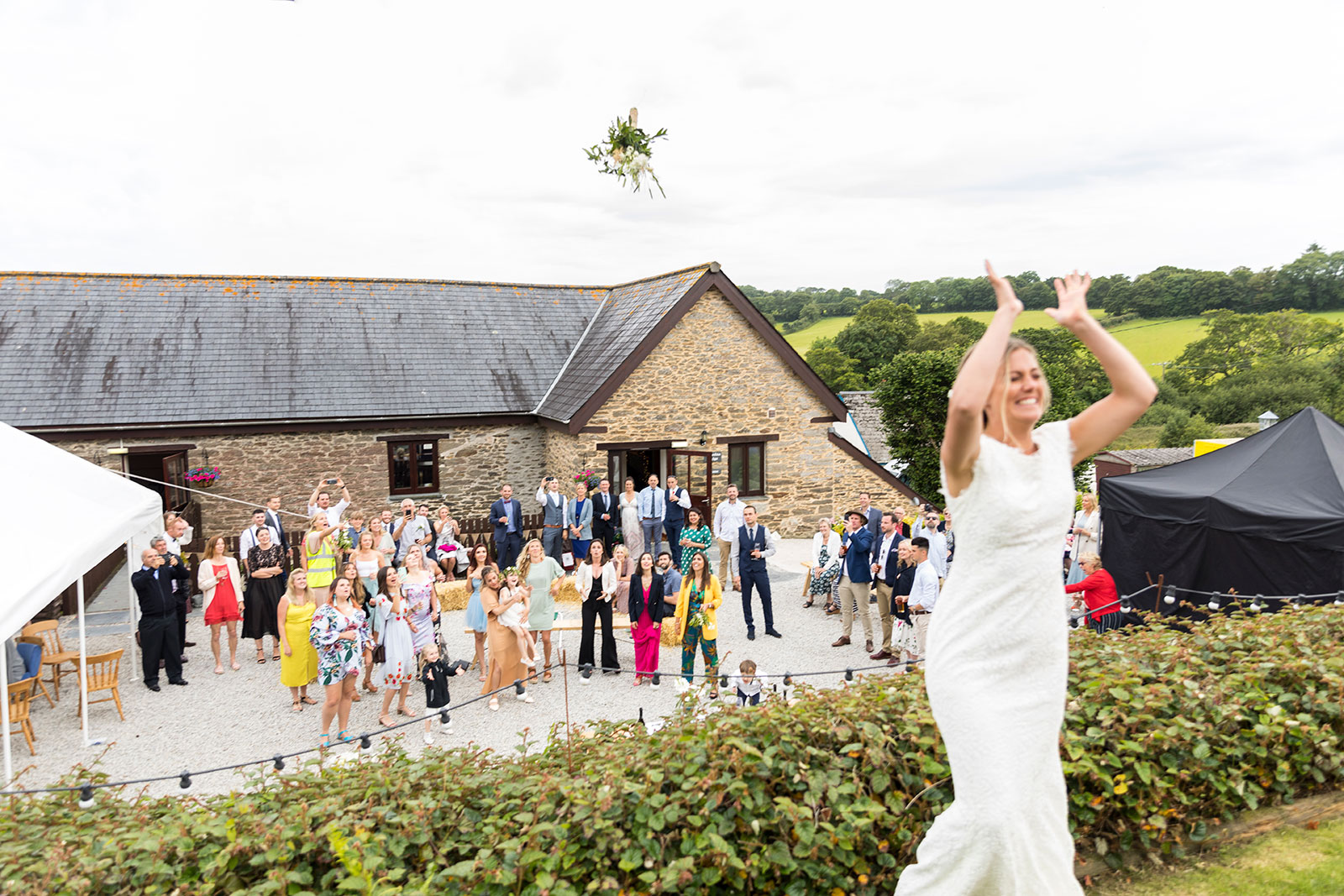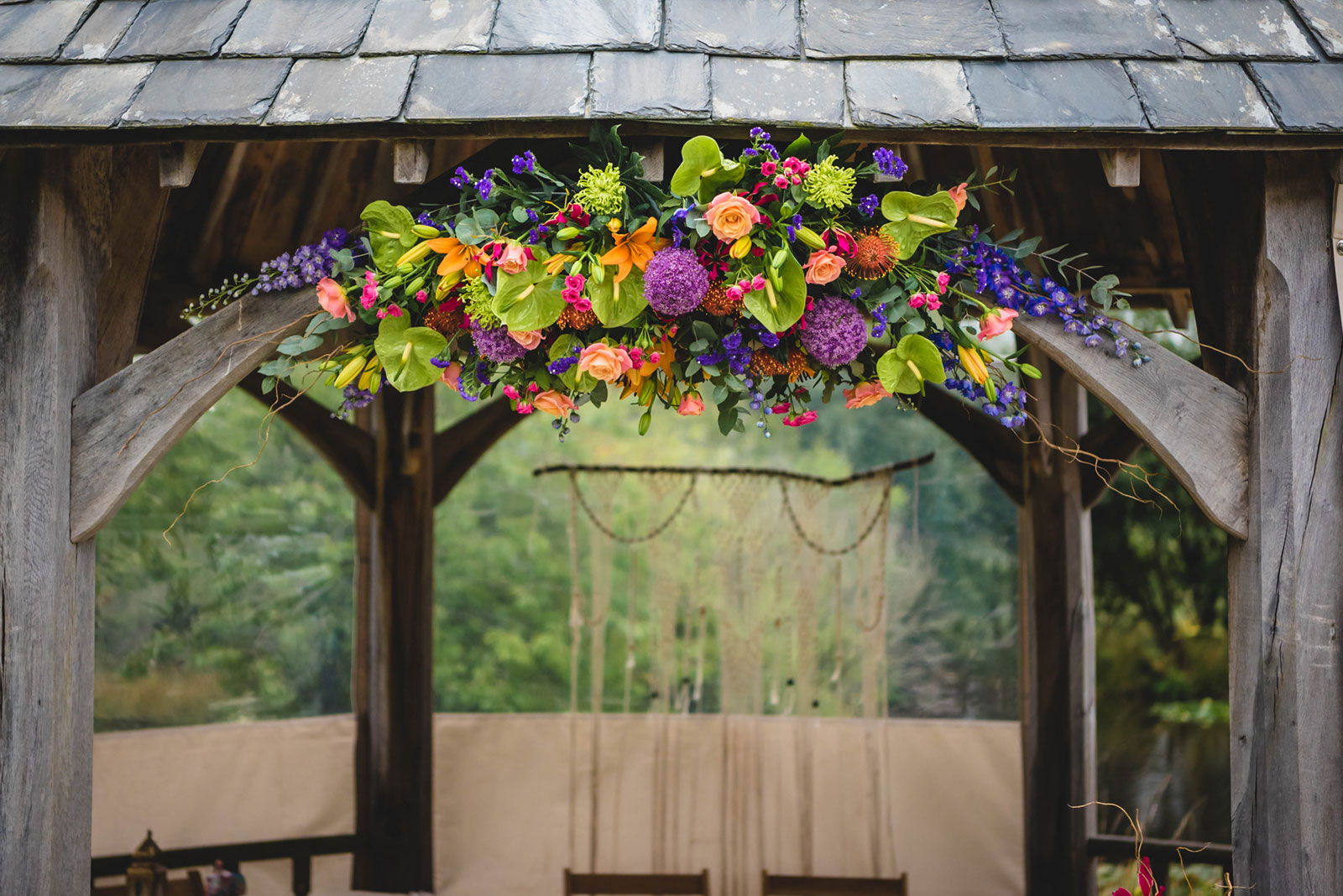 WHAT WE LOVE ABOUT THIS VENUE
An exclusive use lakeside venue, Hendra Barns is your very own blank canvas. This unique lakeside setting within acres of rural Cornish charm is yours to create the wedding of your dreams! Whatever your theme, Hendra Barns gives you the freedom to design your special day just the way you want it. You can decorate and hire in any extra furniture that you may need.
The beautifully romantic Lakeside Arbour and the Lakeview Conservatory are both registered for ceremonies. The Lakeside Arbour is perfect for smaller, more intimate celebrations with family and friends. Planning a marquee wedding? The grounds at Hendra are large enough to accommodate a marquee, or you could choose to celebrate in the beautiful Lakeview Conservatory. A purpose-built space with oak beams, vaulted glass ceiling, oak floors and chandelier lighting the conservatory can comfortably seat 60
WHAT COUPLES LOVE ABOUT THIS VENUE
Lauren and James wanted a venue that felt private, a day just for them with their family and friends. Once they saw the arbour by the lake, they knew that was the place they wanted to get married. Lakeview Conservatory had recently been built, and it was just perfect. Wooden beams, light and airy and plenty of room for fairy lights.
"When we came to meet Maggie for the first time, we both knew that Hendra Barns was the place. The scenery and views were simply stunning. Beautiful grounds, woodlands, everything we love."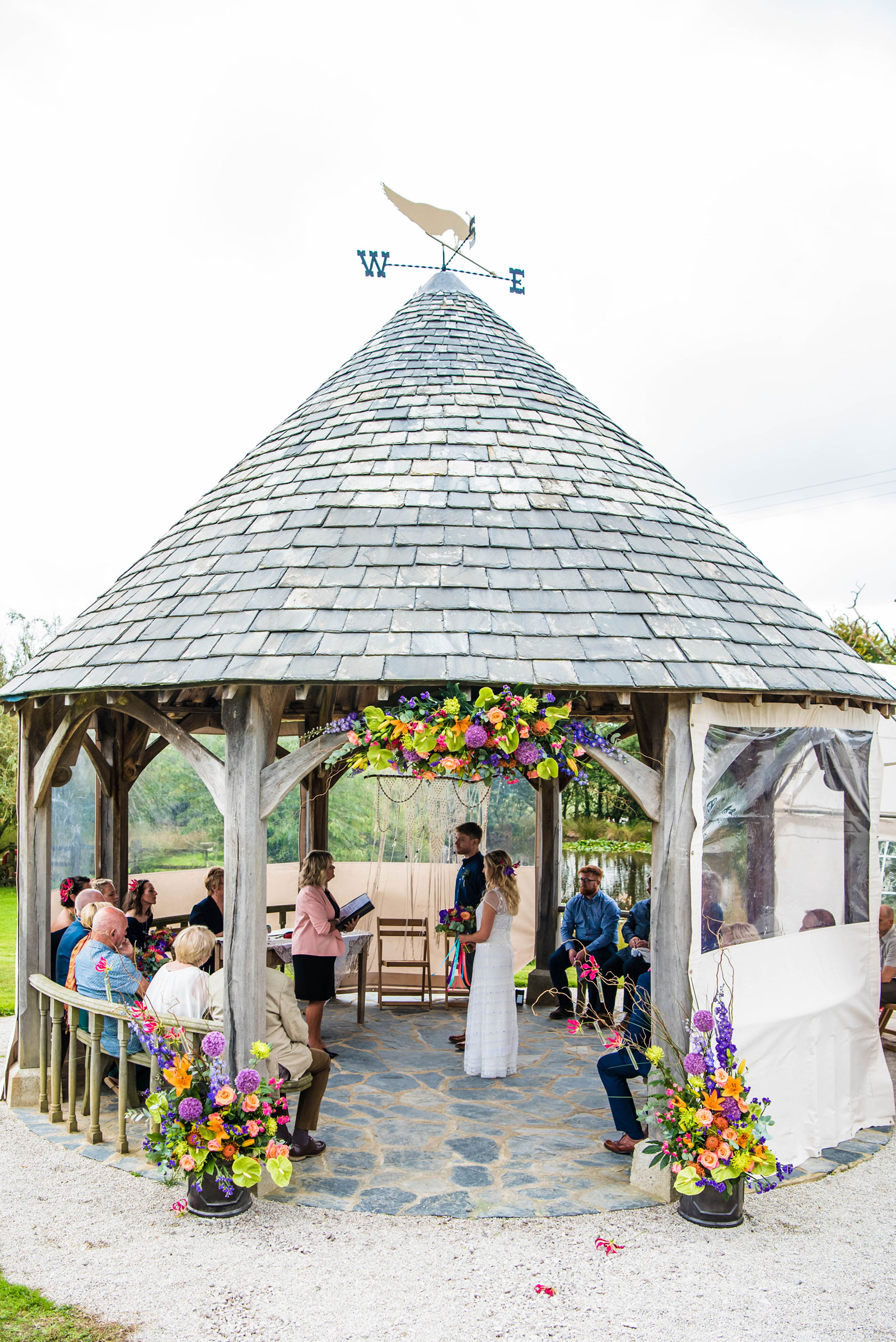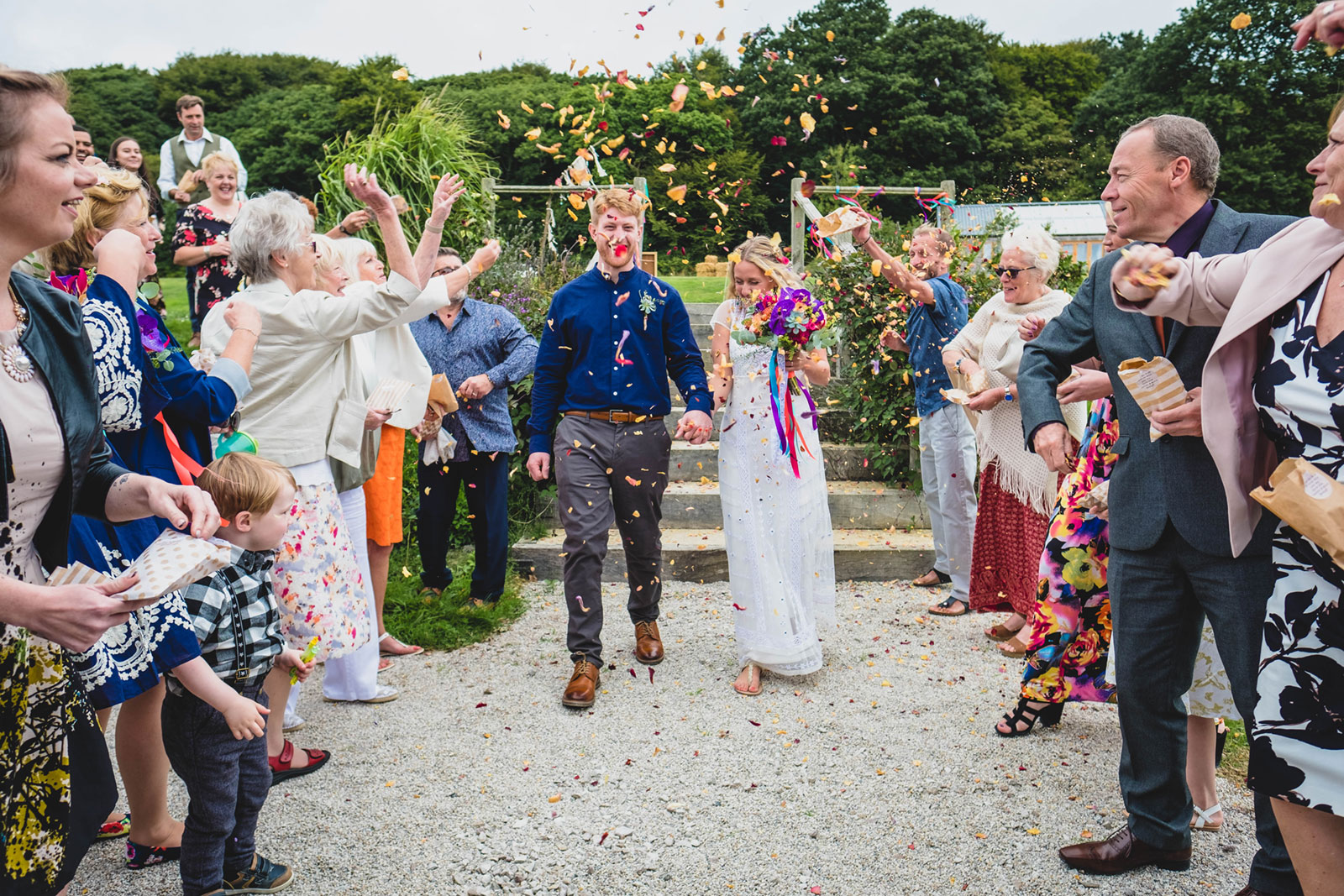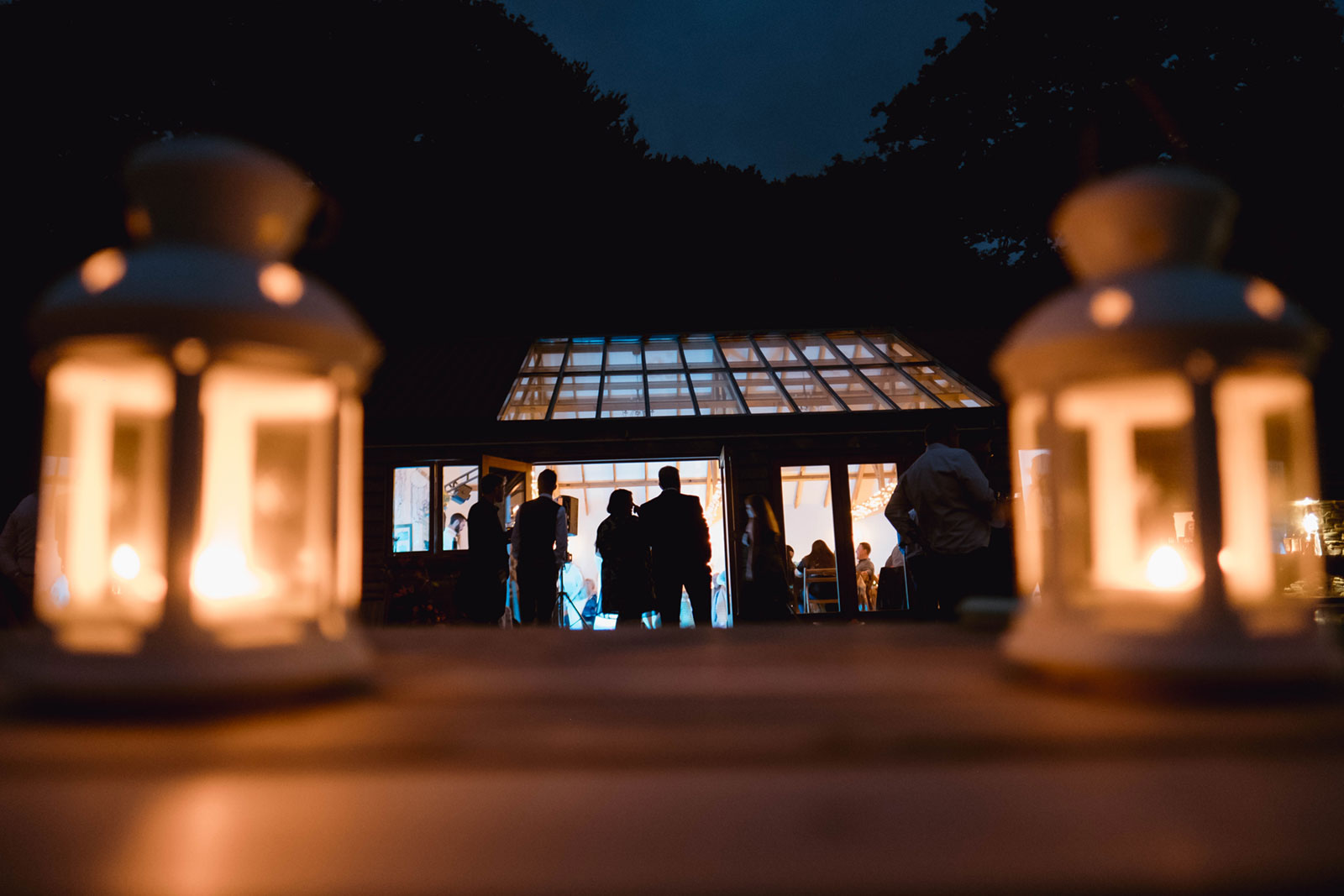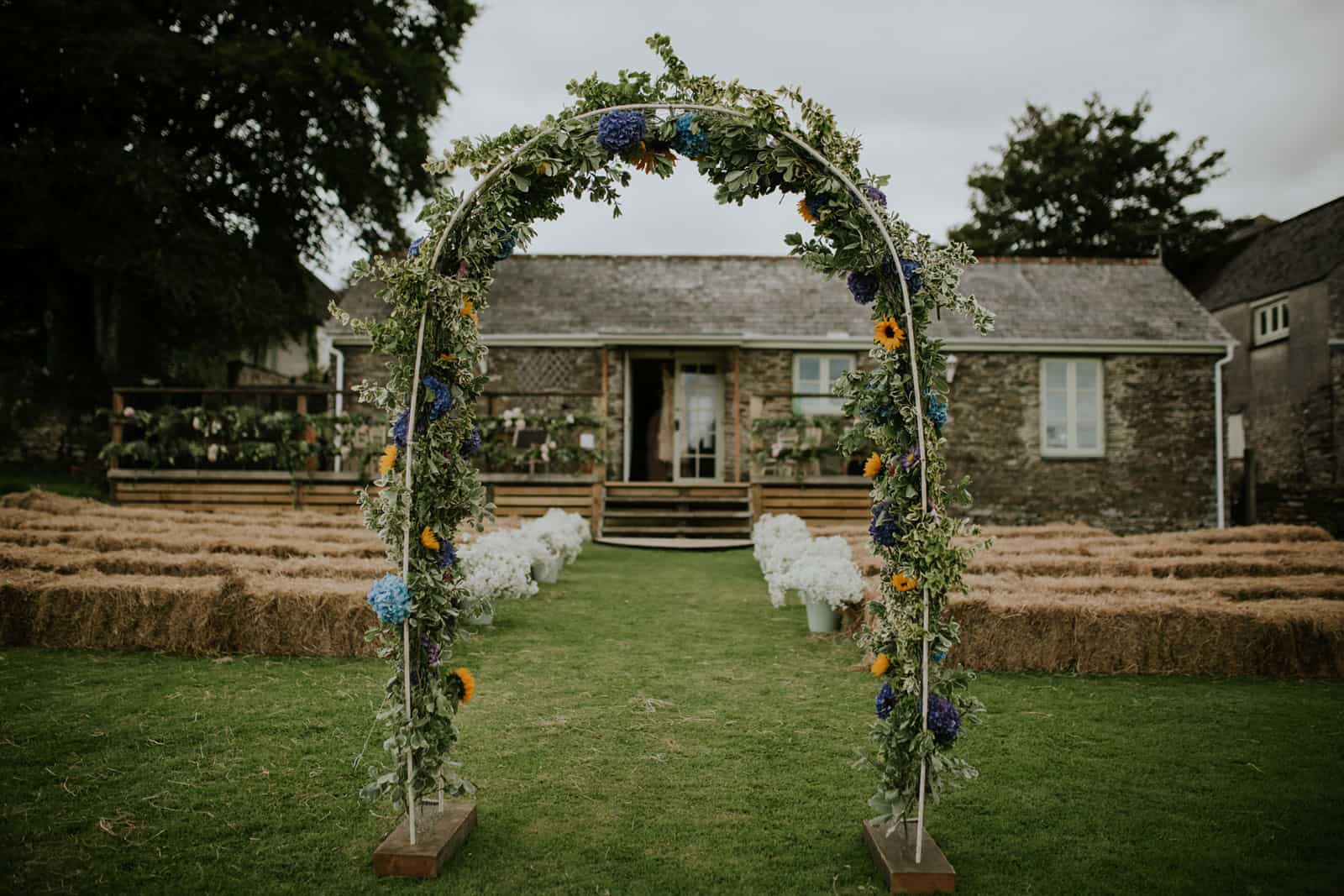 WHAT WE LOVE ABOUT THIS VENUE
Trendwerway Weddings offers not one, two, not, three but five locations licensed for weddings and civil partnerships. Yes, we said five! You can say 'I do' in The Meadow, The Mowhay Barn, The Conservatory, The Linhay and The Library. And if that wasn't enough, they also have a dedicated, friendly, knowledgeable team who cannot wait to help you plan your big day. With their attention to detail, this team do their very best to make everything happen just as you have planned.
After your ceremony, you can greet your friends and family for reception drinks, in either a beautiful secluded garden, overlooking the meadow and lakes, or the private courtyard surrounded by barns before stepping into The Linhay Barn, complete with its own bar (with an extended license) for the wedding feast. Join friends around the outdoor wood burner with a drink or two in the twinkly-lit courtyard as the night draws in.
WHAT COUPLES LOVE ABOUT THIS VENUE
Kate and Paul knew they wanted to get married in Cornwall; it's where they'd started their relationship many years before and wanted to begin their married life in Cornwall too.
They travelled down to Cornwall from London and viewed lots of venues in the gorgeous Cornish sunshine, then they visited Trenderway in miserable grey rain, but they loved it! Trenderway really stood out as the only place they could imagine tying the knot.
"Paul looked at me with a wry smile on the drive back from the farm, and I knew that he'd made his choice. And that was before we even realised we had the option to get married on the outside decking! It had the perfect mix of expansive stunning landscapes and a gorgeous timeless inside space."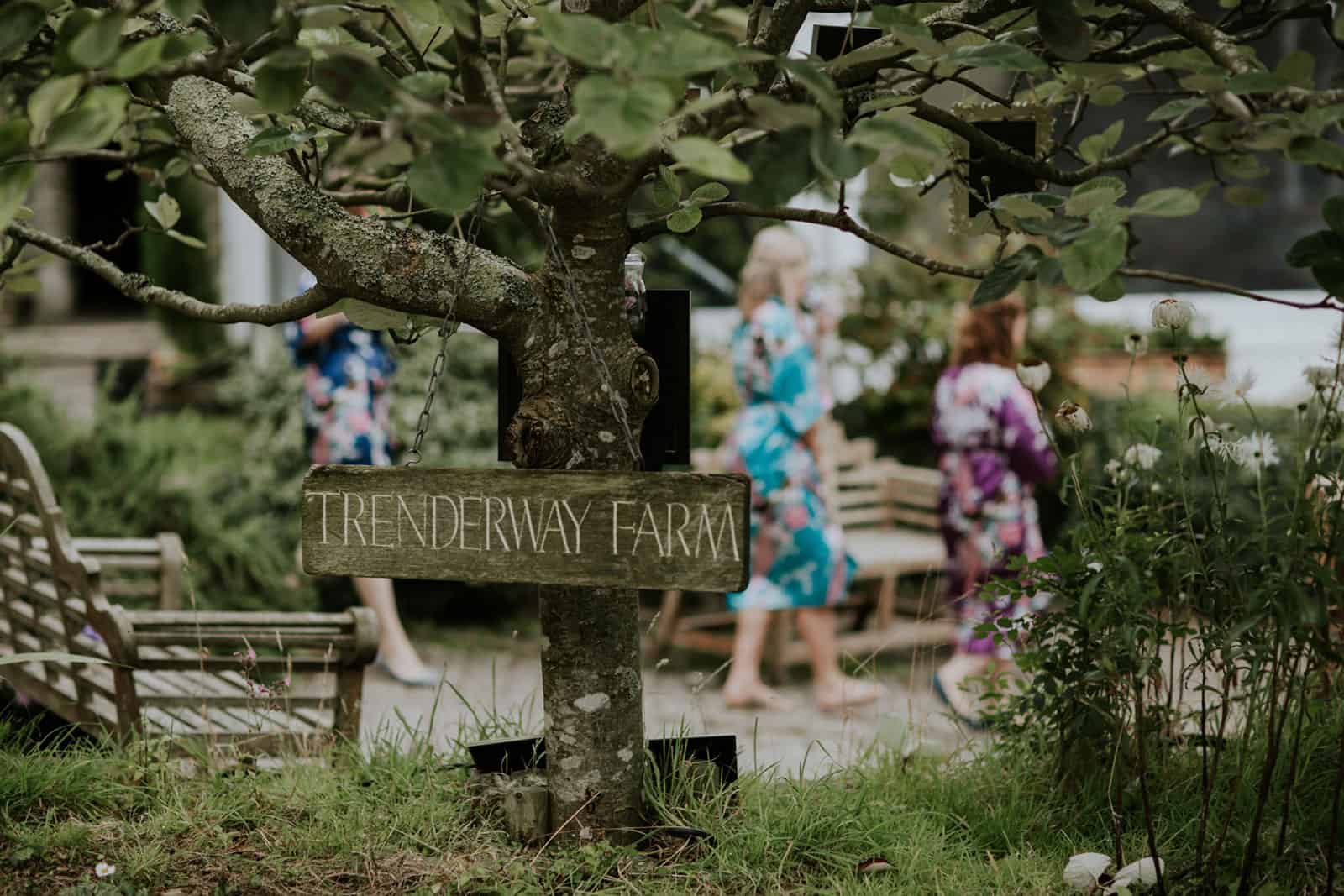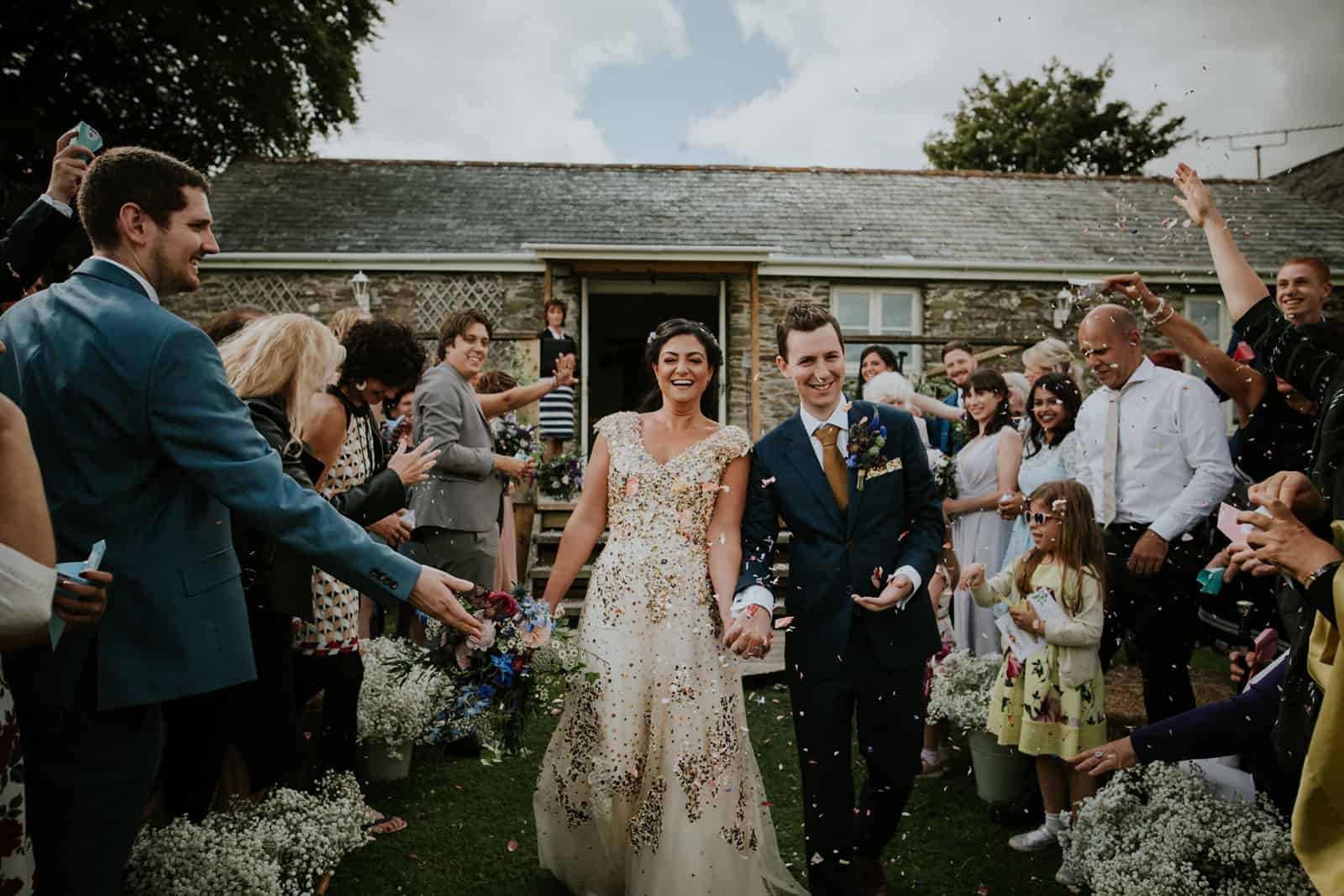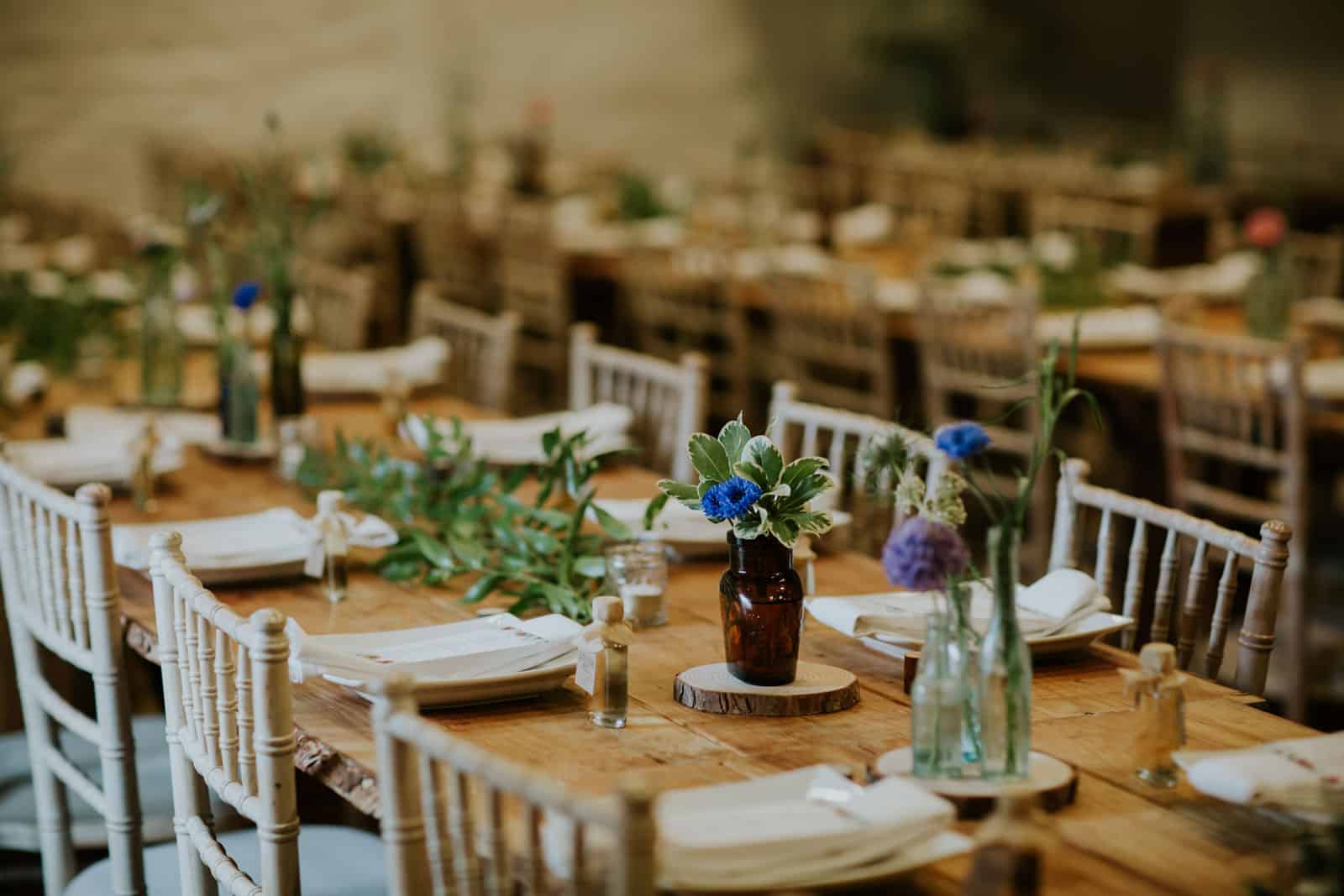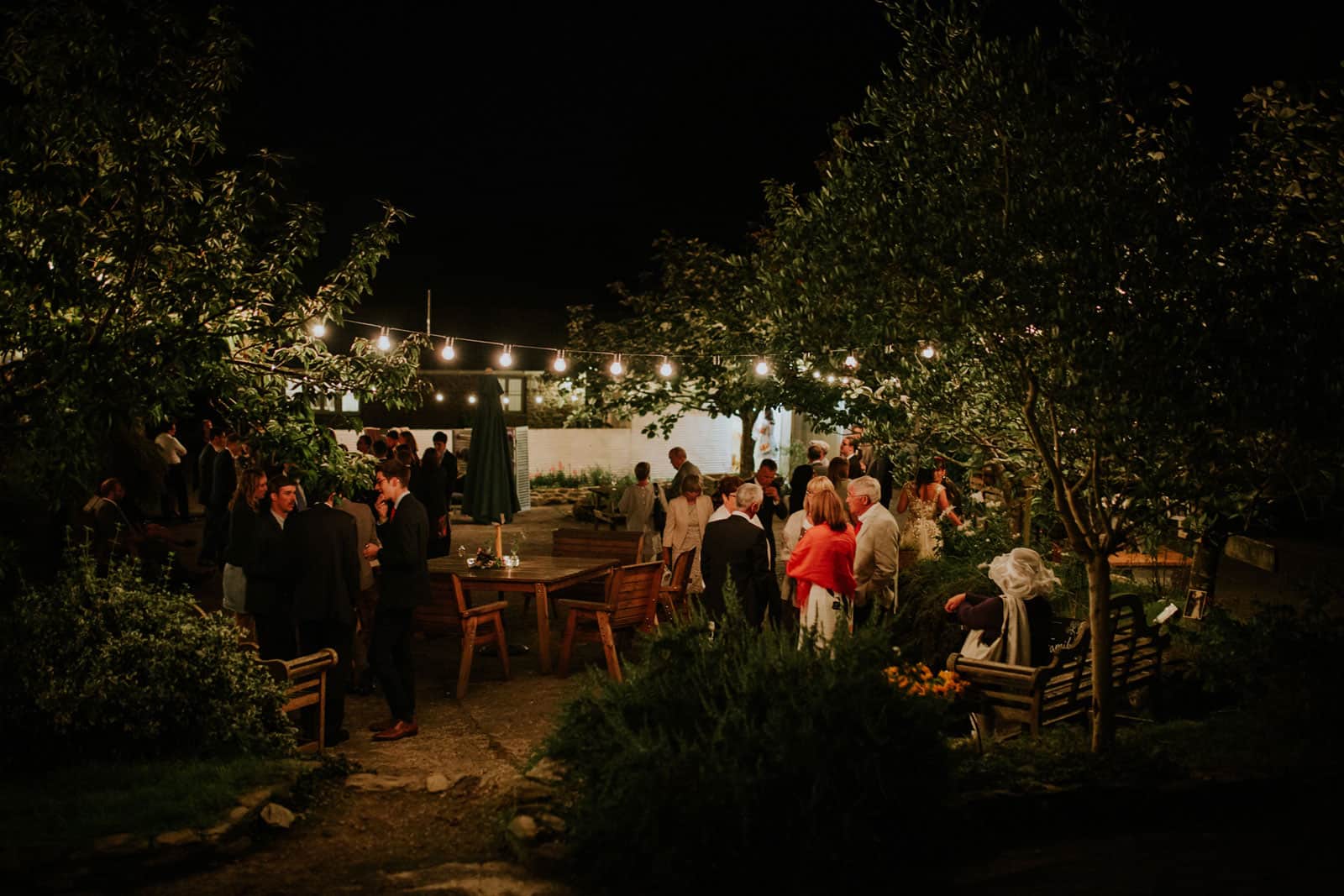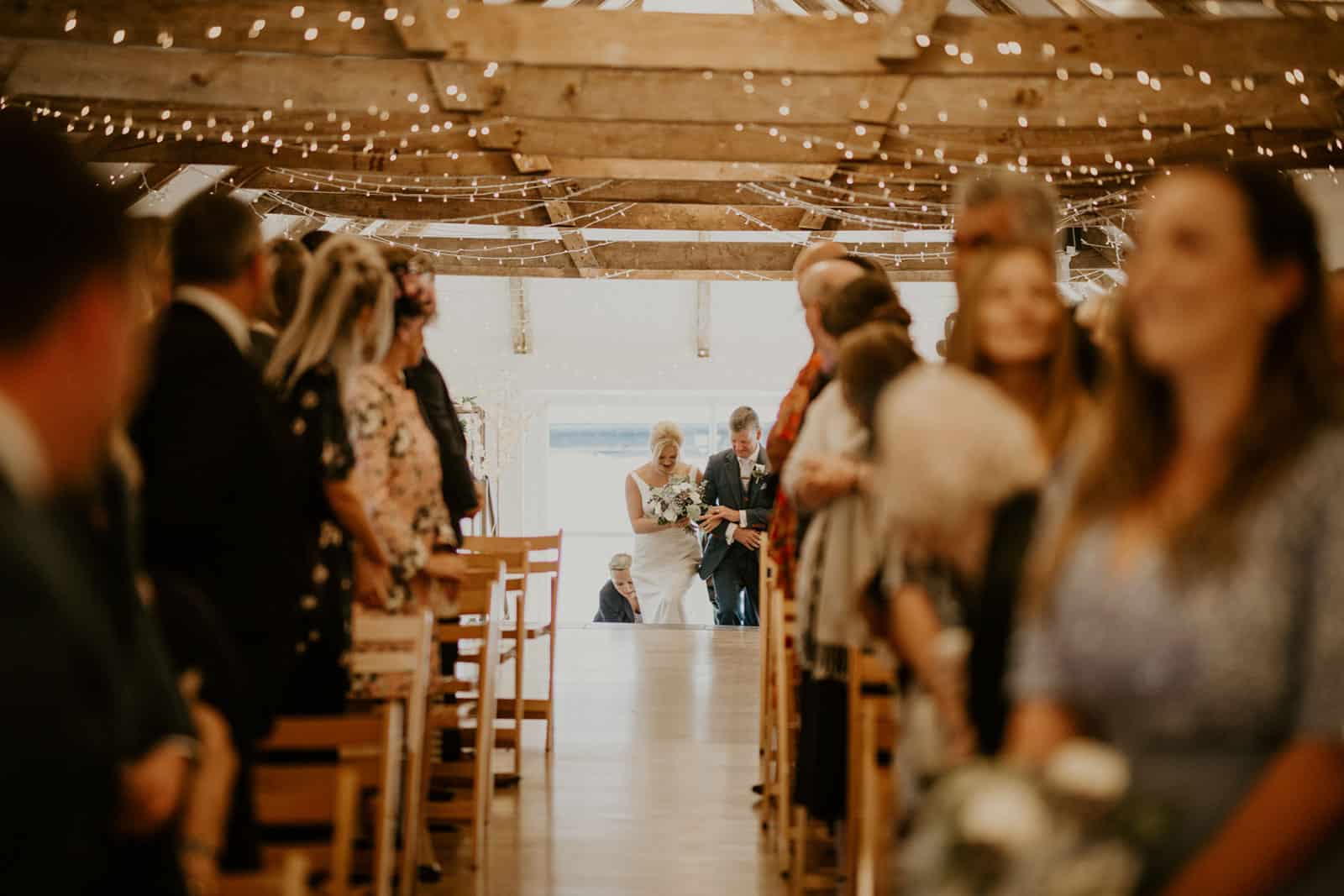 WHAT WE LOVE ABOUT THIS VENUE
The Green Cornwall is a venue that offers a variety of possibilities for your wedding, from large-scale traditional, laid-back and bijou, to intimate celebrations or elopements, and all will be romantic, personal and stress-free! Hidden in a pretty valley on the edge of Bodmin Moor, The Green sits within its own private estate. It features rolling meadows, orchards, a lake, a luxurious country house residence and two cottages. You can choose a weekend or exclusive midweek use, accommodation for 32 of your closest friends and family and on the day, celebrate with up to 140 guests.
The Green offers two indoor options for the ceremony: their Wedding Barn or the Really Rustic Barn. The outdoor ceremony options are the Oak Arbour and Lake Arbour. The grounds at The Green give you endless idyllic settings for beautiful photographs of your special day. Enjoy the idyllic rural setting even more by tying the knot outdoors in one of The Greens two beautiful oak arbours. 
For your reception you have the choice between their Red Brick Barn once a cowshed it's now a stunning space with huge windows to make the most of the views. The Green Room Bar gives you flexibility for the day before and the night after.
WHAT COUPLES LOVE ABOUT THIS VENUE
"The Green won our hearts right away. Nestled in the Cornish countryside makes you feel like the rest of the world doesn't exist as soon as you step out of your car."
What also appealed to Chloe and Leon is that The Green has accommodation and is exclusive use for the whole weekend.
"This made us feel so at ease and excited to share our little bubble with family and friends. The Green is understated in its beauty; it makes you feel at home and like you've been let in on a gorgeous secret. The subtle and undeniable romance felt like us straight away."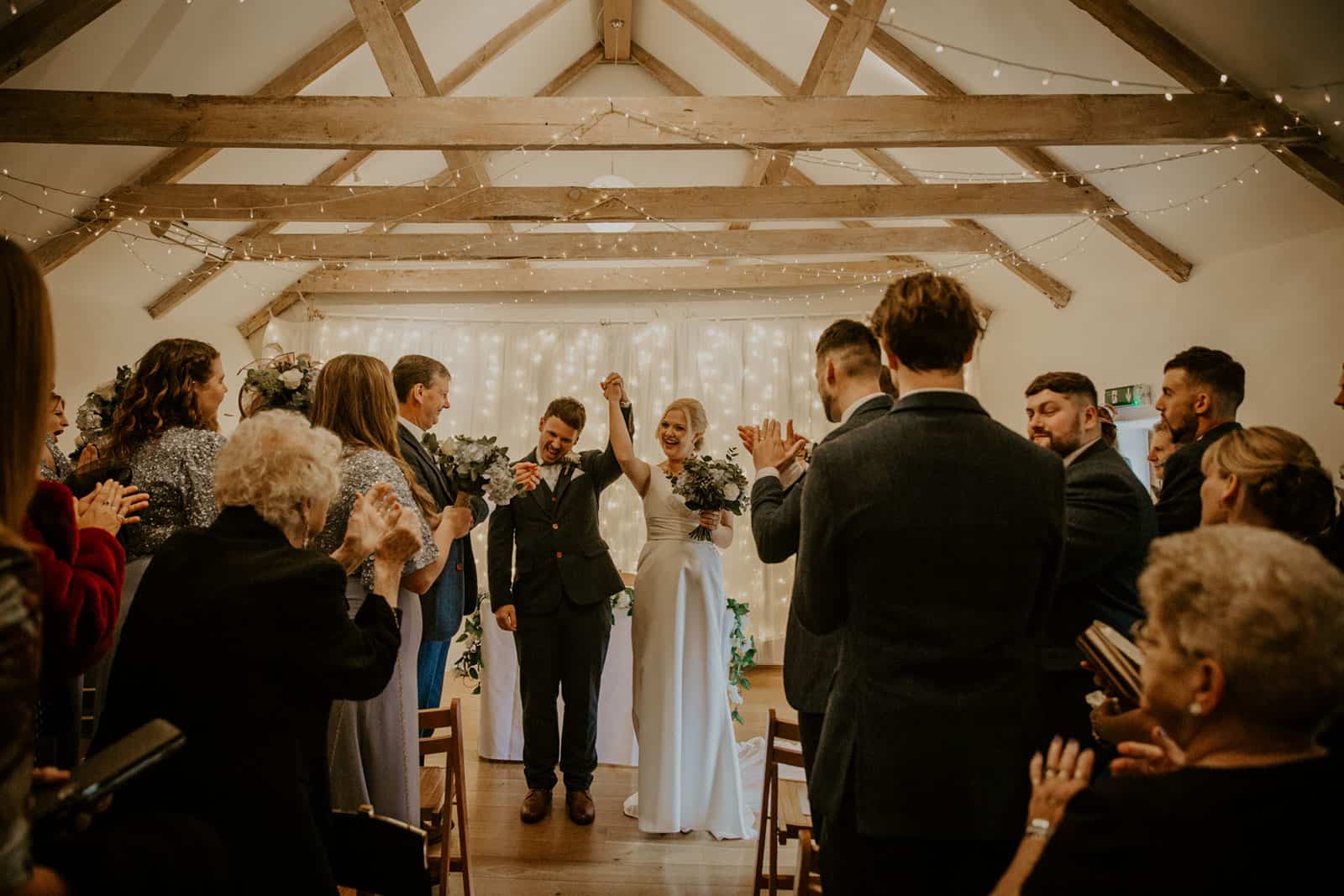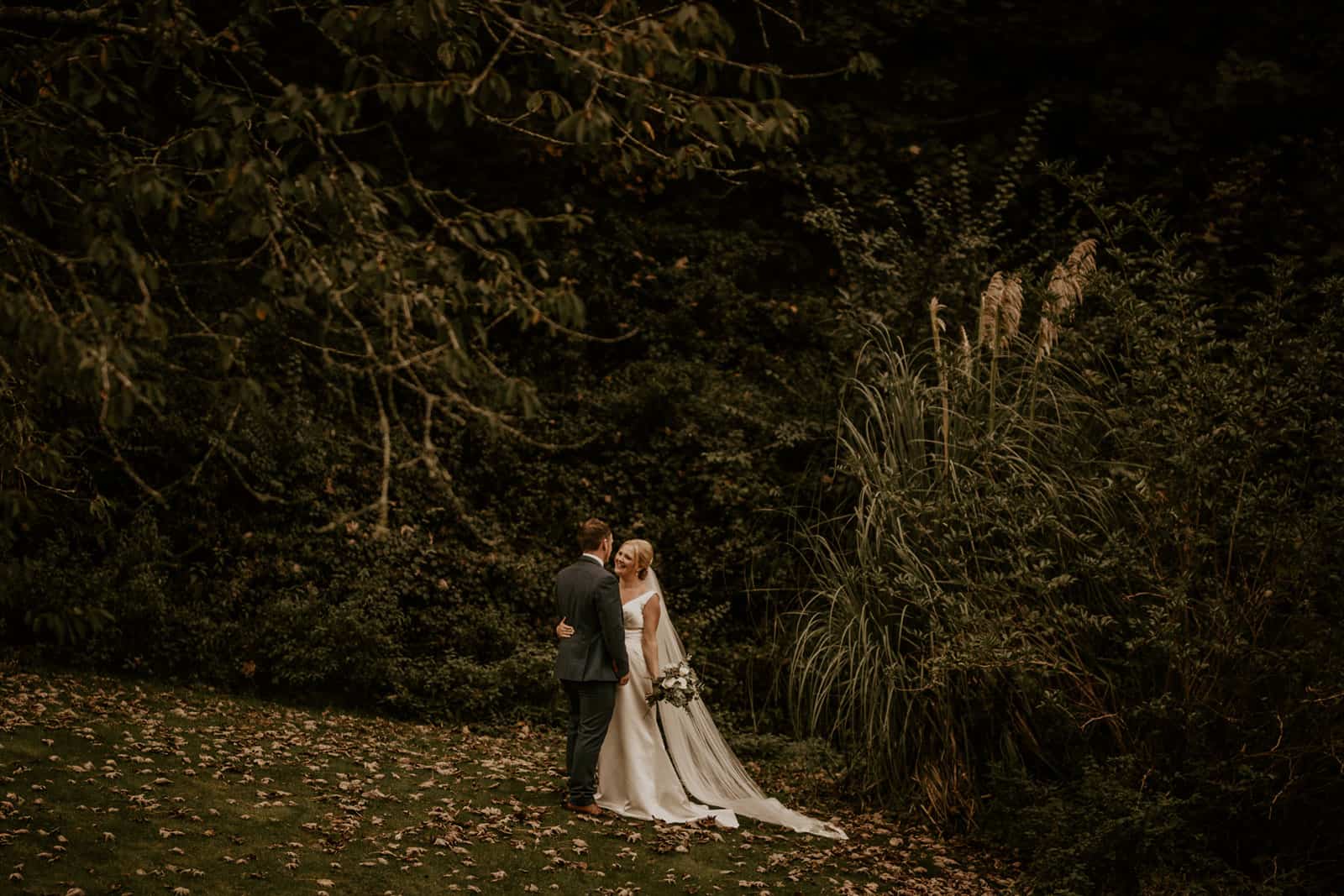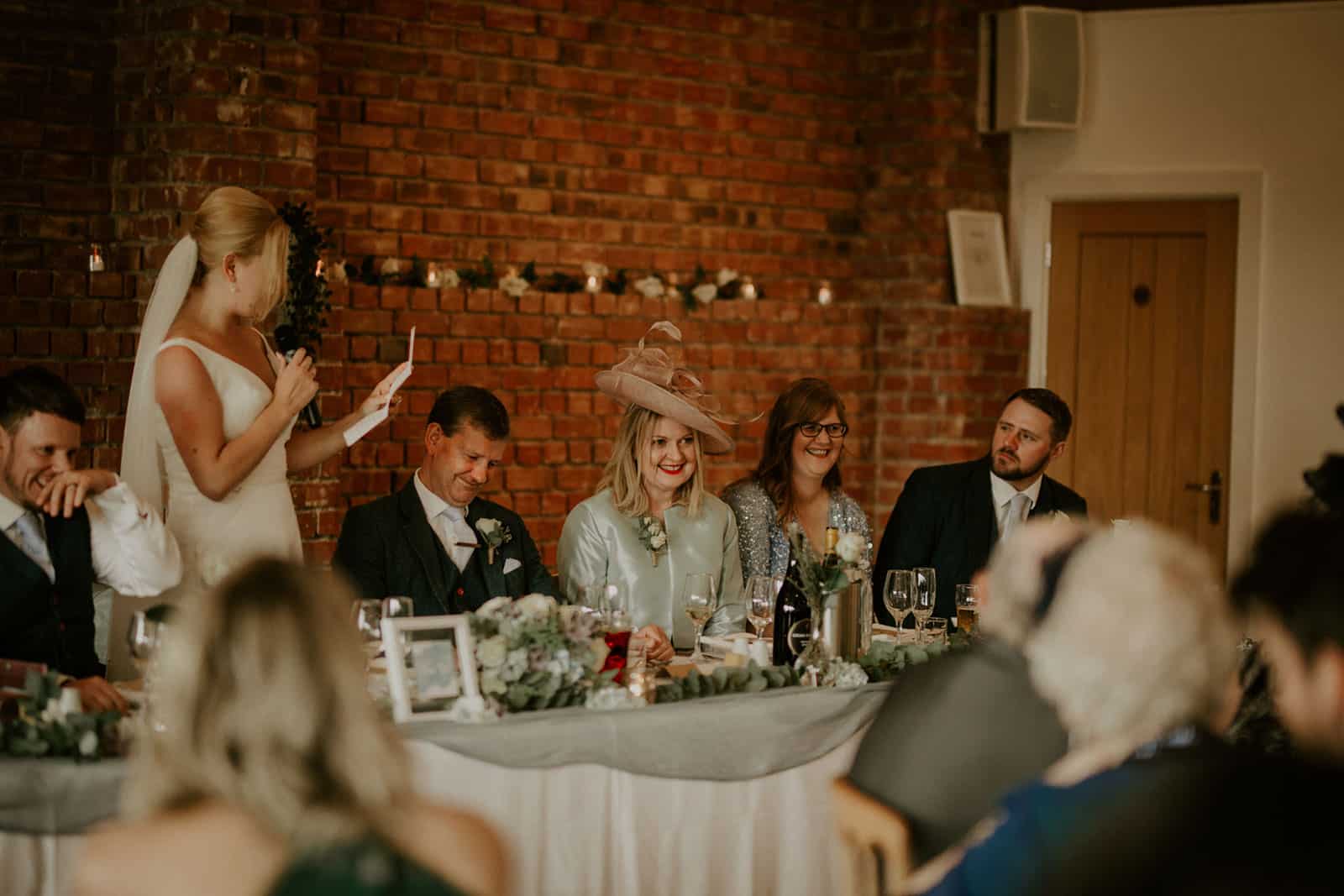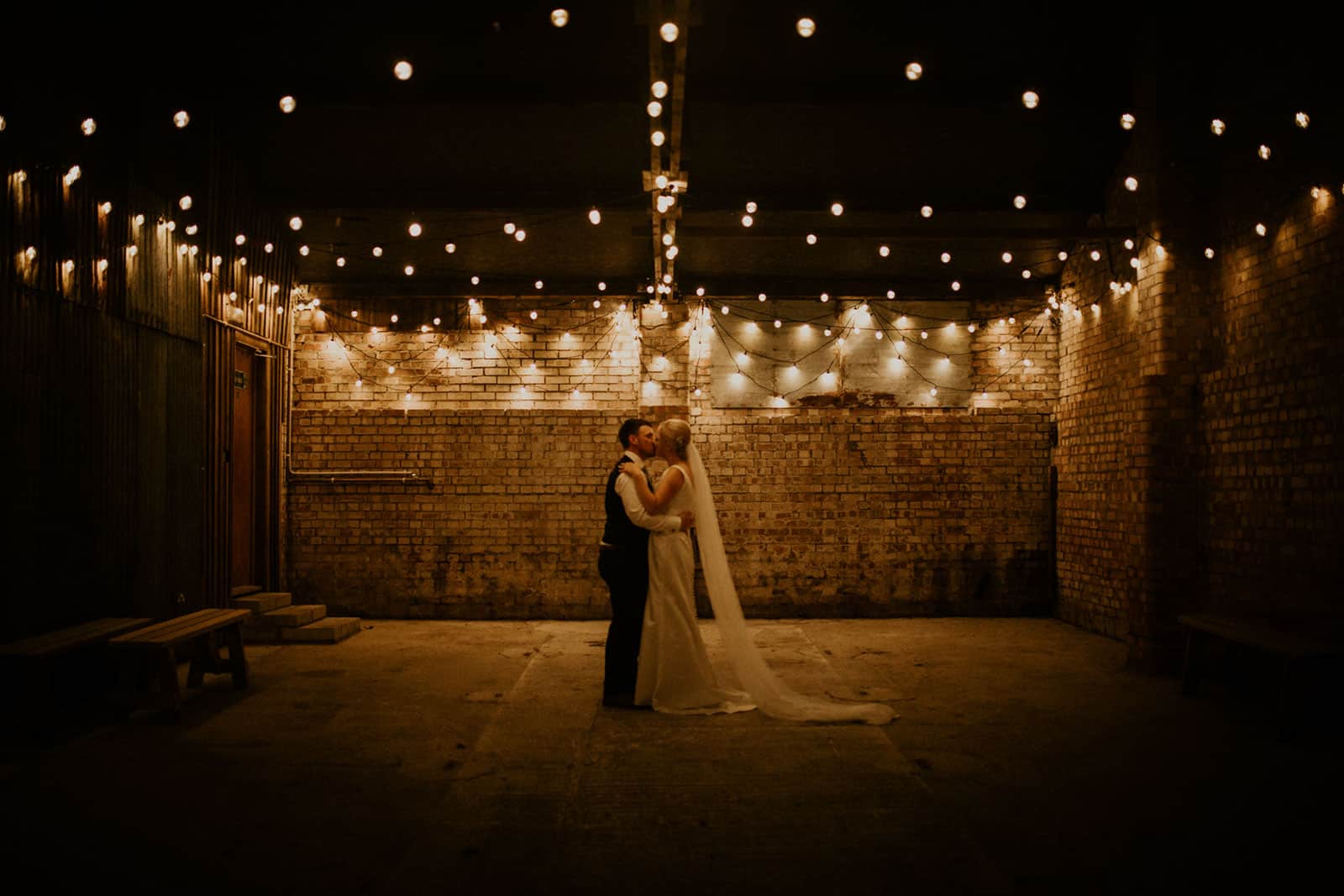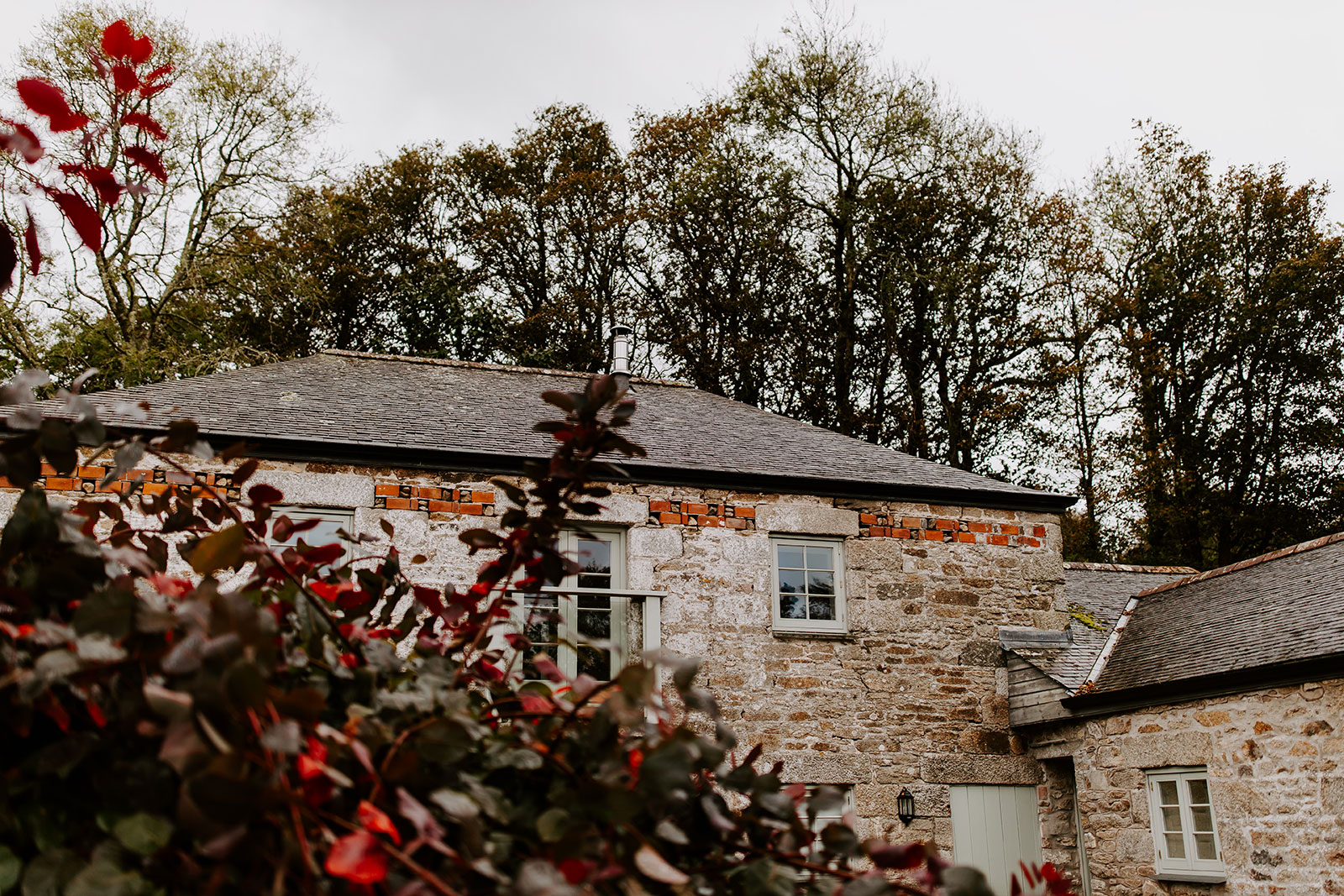 WHAT WE LOVE ABOUT THIS VENUE
Cosawes Barton specialises in small intimate weddings in a picture-perfect location. You and your 16 guests can stay in one of their 5-star luxury and award-winning self-catering properties set in their own private country house estate and grounds. There are so many options at this venue, a beautiful blank canvas for you to create your small intimate wedding day exactly the way you want, and with a dedicated wedding coordinator on hand, your day will run like clockwork. 
You can choose an outdoor or indoor wedding ceremony. Picture yourself saying your vows in a beautiful English Country Garden or walking down a stunning unique natural aisle towards a wedding arbour. If you prefer to marry indoors, you can choose the quirky courtyard barn. The wedding breakfast. Why not plan a feast outside on the lawns, enjoy a BBQ in the courtyard or a sit-down wedding feast in the courtyard barn that can accommodate up to 30. Whatever you choose on the day, you will be surrounded by your nearest and dearest and 17 acres of Cornish woodlands and fields, all exclusively yours for your wedding day.
WHAT COUPLES LOVE ABOUT THIS VENUE
"Cornwall is so important to us as it was our first holiday together as a couple and also where Ryan popped the question!"
Rosie fell in love with this wedding venue straight away.
"It was perfect! 5-star luxury accommodation for our guests and a beautiful intimate barn style room for the ceremony, not to mention the oodles of land and the surroundings. When we first visited the venue in November 2019, it was just what we had envisioned. The venue owners Andy and Louise Bishop live on-site; they are kind, caring, and so helpful. They honestly will do anything to make sure you have the best time."