5 Wedding Trends You Can Expect to See in 2022
The top 5 wedding trends for 2022.

These are wedding trends that will be popular with couples over the next few years, so think about how they could apply to your big day. As the wedding season ramps up, couples are seeking out the top wedding trends and unique elements to make their day stand out from any other. Getting married is a life-changing event, so it's no surprise that many couples go to great lengths to ensure their wedding day is everything they dreamed of.
With wedding trends constantly changing and evolving, knowing which styles best suit is the first step in creating your dream wedding. Some brides have clear visions for their dream wedding, while others aren't quite sure where to begin.
Luckily, there is no shortage of inspiration for you to find here on our wedding planning site eeek! From smaller weddings, muted colours and vintage furniture to Bridgerton-inspired wedding dresses and tablescapes – these are just a few of the 2022 wedding trends to look out for.
So whether you're planning your own big day (congratulations!), looking for some creative ideas for your best friend's nuptials, or gearing up for your anni-ception (the combination of the two words anniversary and reception, and it's the buzz word that is set to take the wedding world by storm next year along with cottagecore!). Whatever it is that you are planning, we've got all the details you need right here.
The Bridgerton Effect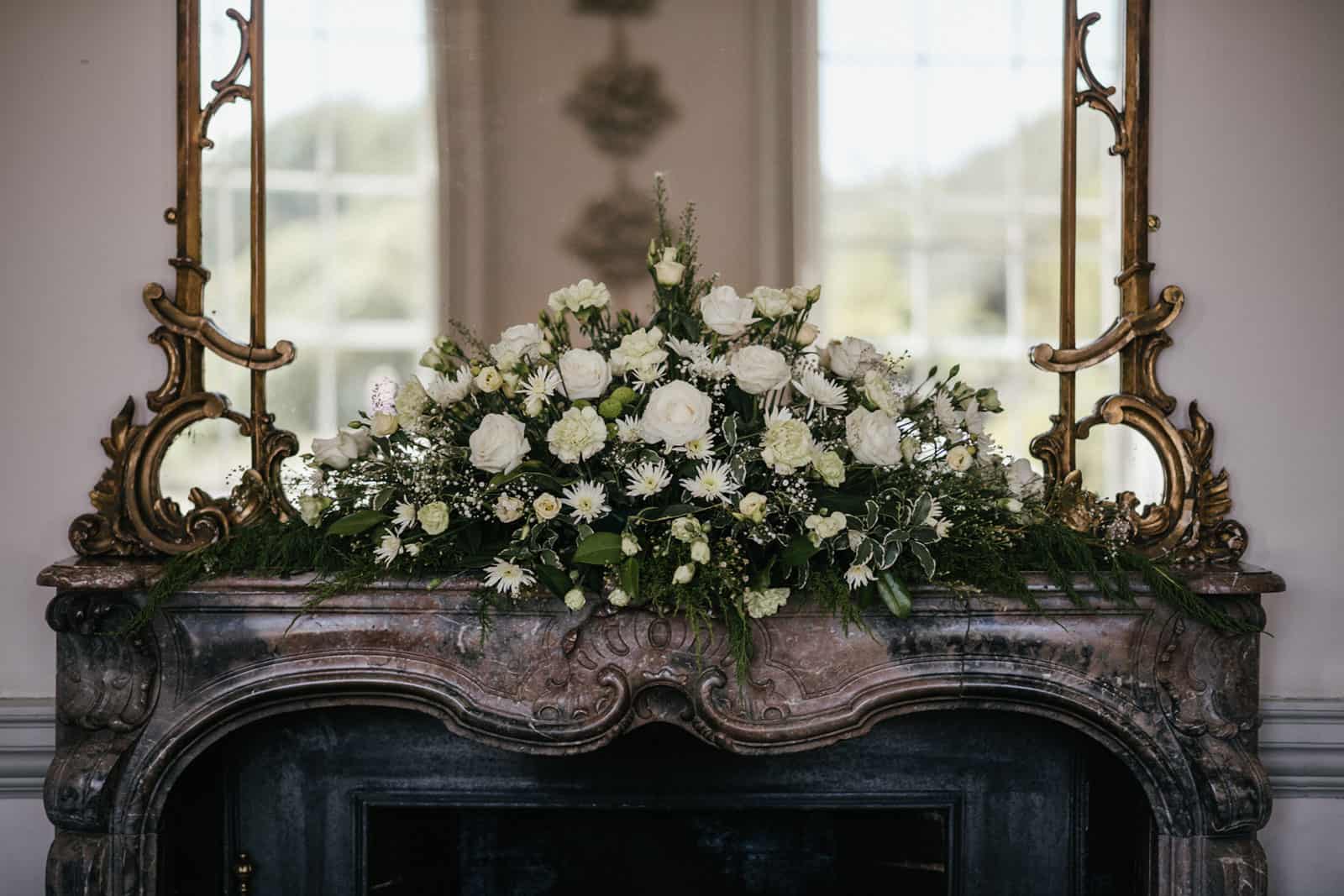 Bridgerton inspired weddings! This is possibly the biggest wedding trend for 2022. With the series receiving nominations for both Outstanding Drama Series and Outstanding Supporting Actor, it's clear that audiences can't get enough of this swoon-worthy period drama. Lady Whistledown, we love you. Who doesn't love a Regency-era Gossip Girl?
Regency-era ambience will enter weddings in an understated way, with literary-inspired touches and splashes of Regency Blue (blue pastel). Themed weddings are a great way to show your individuality and creativity by adding elements that represent who you are or what you love giving your day that truly personal touch. So take your inspiration from one of Netflix's biggest shows and do something totally unexpected! It should come as no surprise that Regency-era wedding details are majorly trending.
We will see many couples embracing the historic and romantic, taking inspiration from the cottagecore aesthetic, a traditional English countryside style, romantic and nostalgic. Couples have been looking towards nature-themed wedding celebrations, so expect more natural elements featuring trees, trees and more trees. Picture brides in empire-waist wedding dresses, traditional gowns, lace ruffles, elegant gloves, all so romantic and bohemian.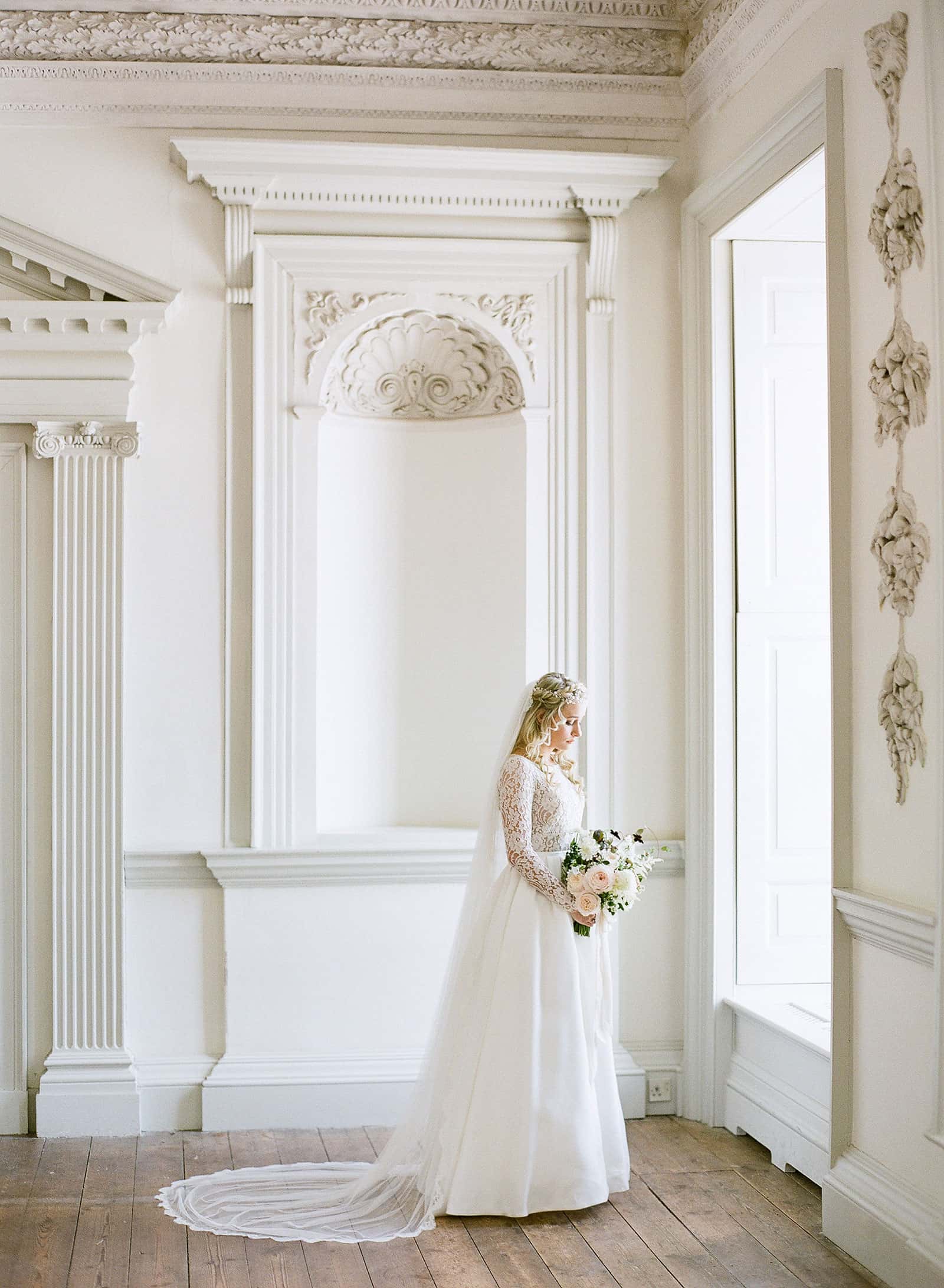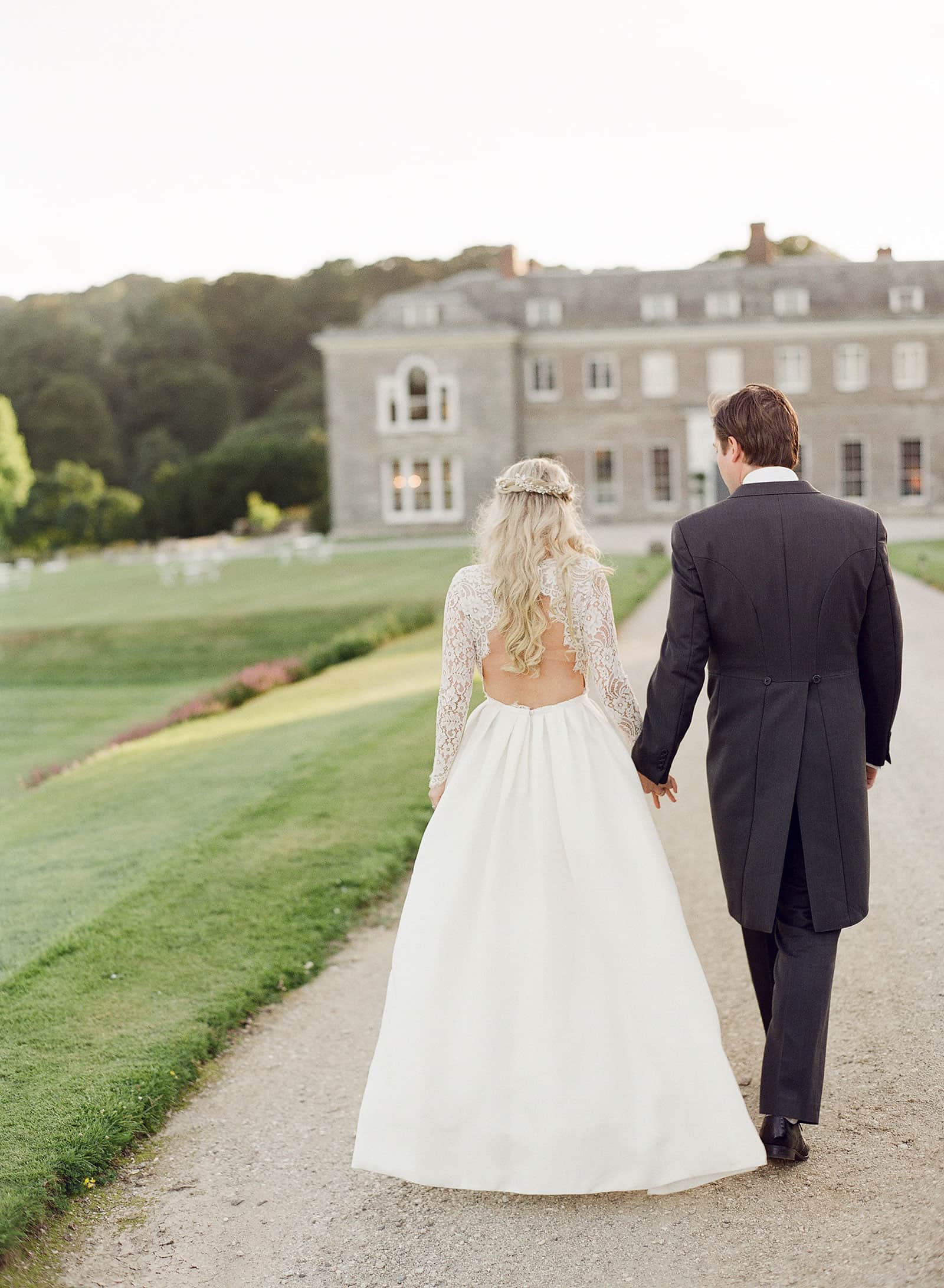 Vintage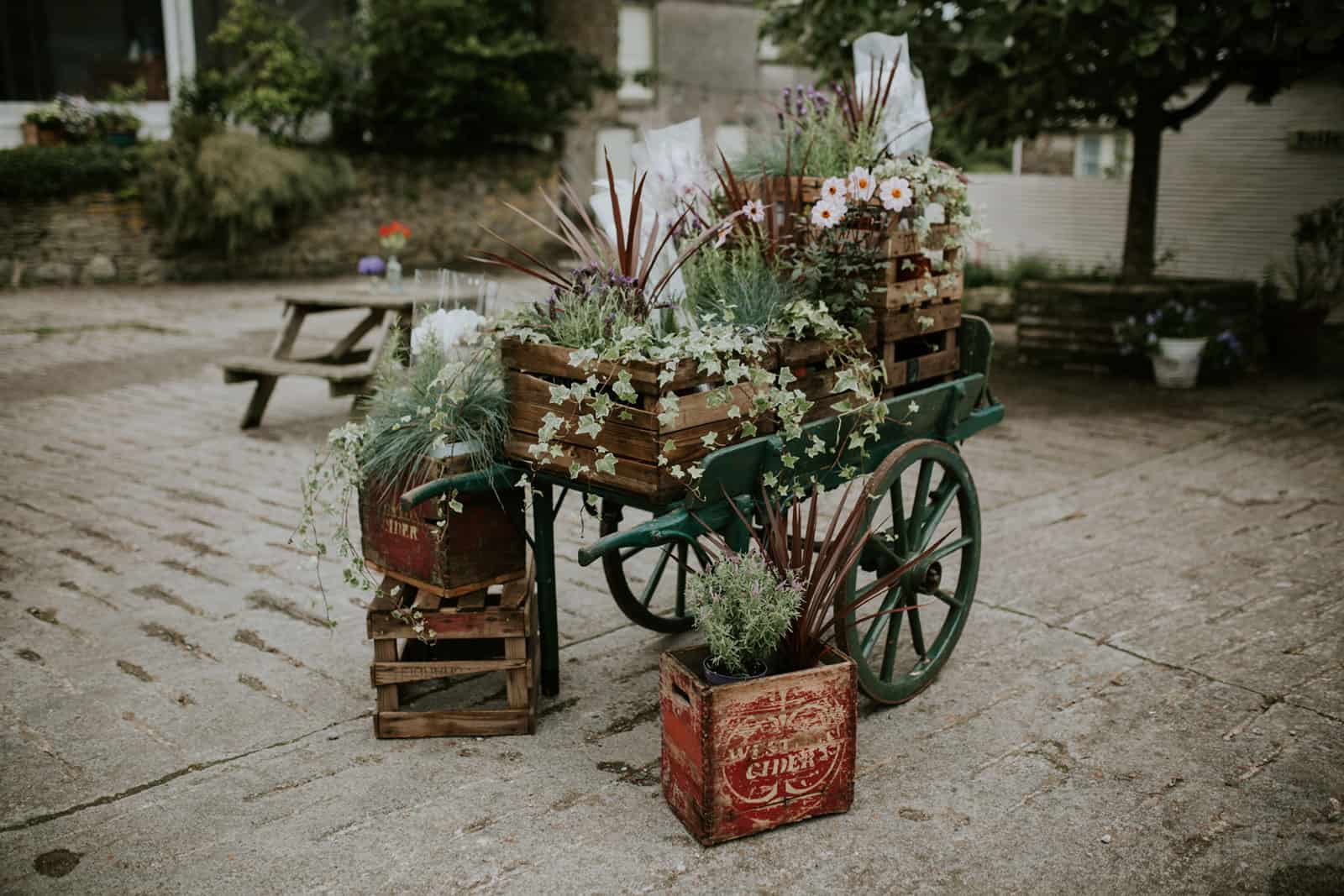 Vintage furniture and decor are becoming more and more popular in the wedding scene for 2022. Brides continue to love this look! And we do too! Vintage is a huge umbrella term, and you'll discover a wide range of creative ideas. When it comes to our wedding, we know that every girl dreams of a fairytale-themed wedding with all the traditional wedding elements.
Vintage gives you the opportunity to bring your dream to life, and that's exactly what many couples are doing! Vintage-inspired weddings have taken on many different styles, including rustic vintage, boho vintage, luxe vintage, and romantic country weddings. The key to a successful theme is in the details! Focus on your main elements, your wedding cake, flowers, and dress to make sure it all ties in together.
Another great way to incorporate vintage details is by adding elements of nature. Use faux flowers and herbs for an effortless romantic feel. And don't forget that many different types of flowers can come in vintage-inspired colours, like blush pinks, muted lilacs and dusty blues.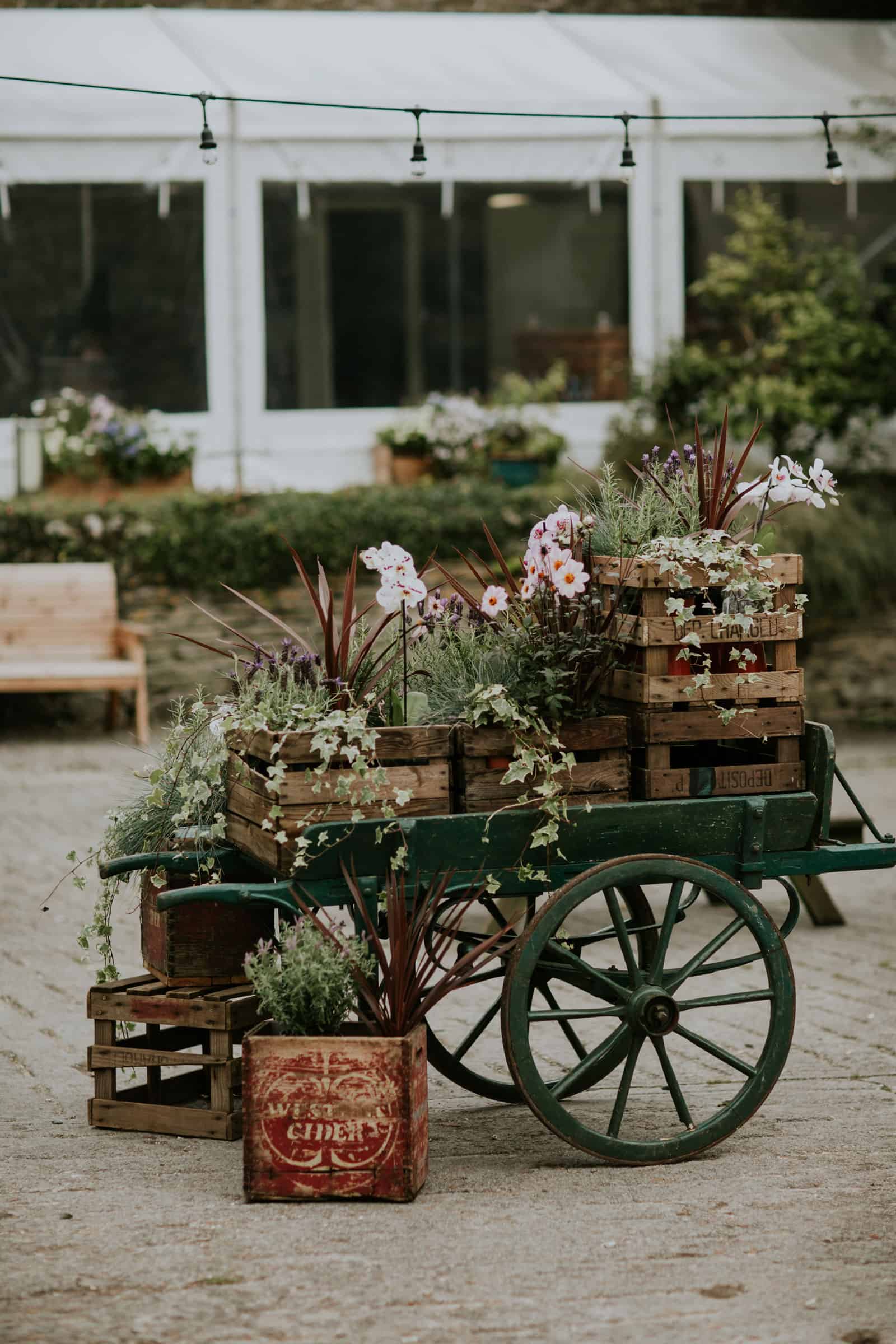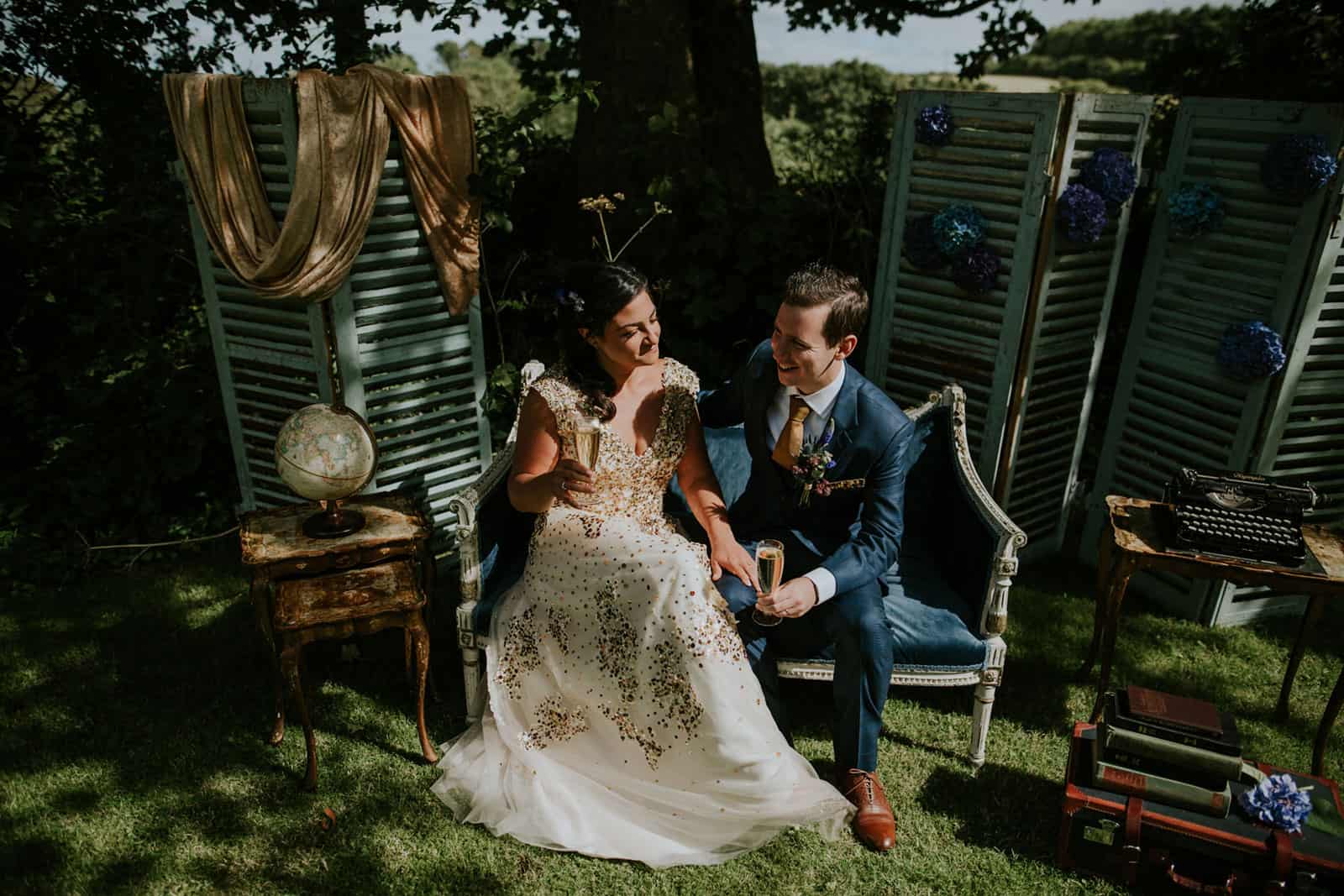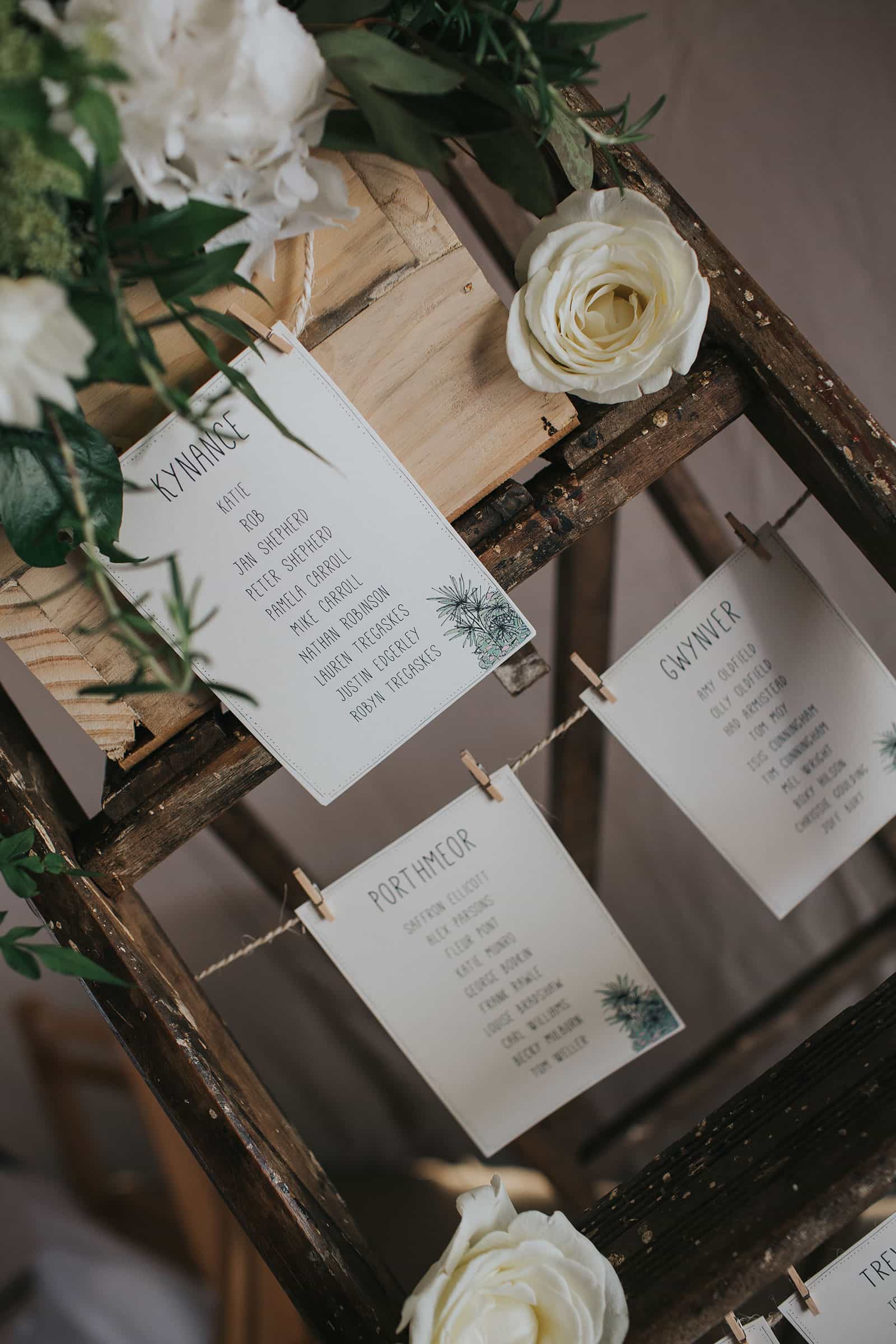 Don't be afraid to go vintage with your decor
The Vintage style lends itself well to seating arrangements, table decor, vintage furniture and casual wedding dresses. And the best part about incorporating vintage style into your big day is that you get to personalise it. It's all about making choices that capture who YOU are as a couple, making for one unique wedding experience.
Take a look at some vintage wedding trends:
1. Candelabras and vintage tea-light holders. No vintage-inspired wedding is complete without candles
2. Large vintage mirrors. Mirrored wedding decorations offer a touch of class and sophistication to your celebration.
3. Decorate your venue with old newspaper print or vintage posters
It can be hard to decide with so many ways to incorporate the vintage theme into your big day. From vintage furniture to old-fashioned signs, couples are using antique elements to give their weddings a unique look that people can't stop talking about.
If you're interested in incorporating this style into your own wedding, then check out this wedding!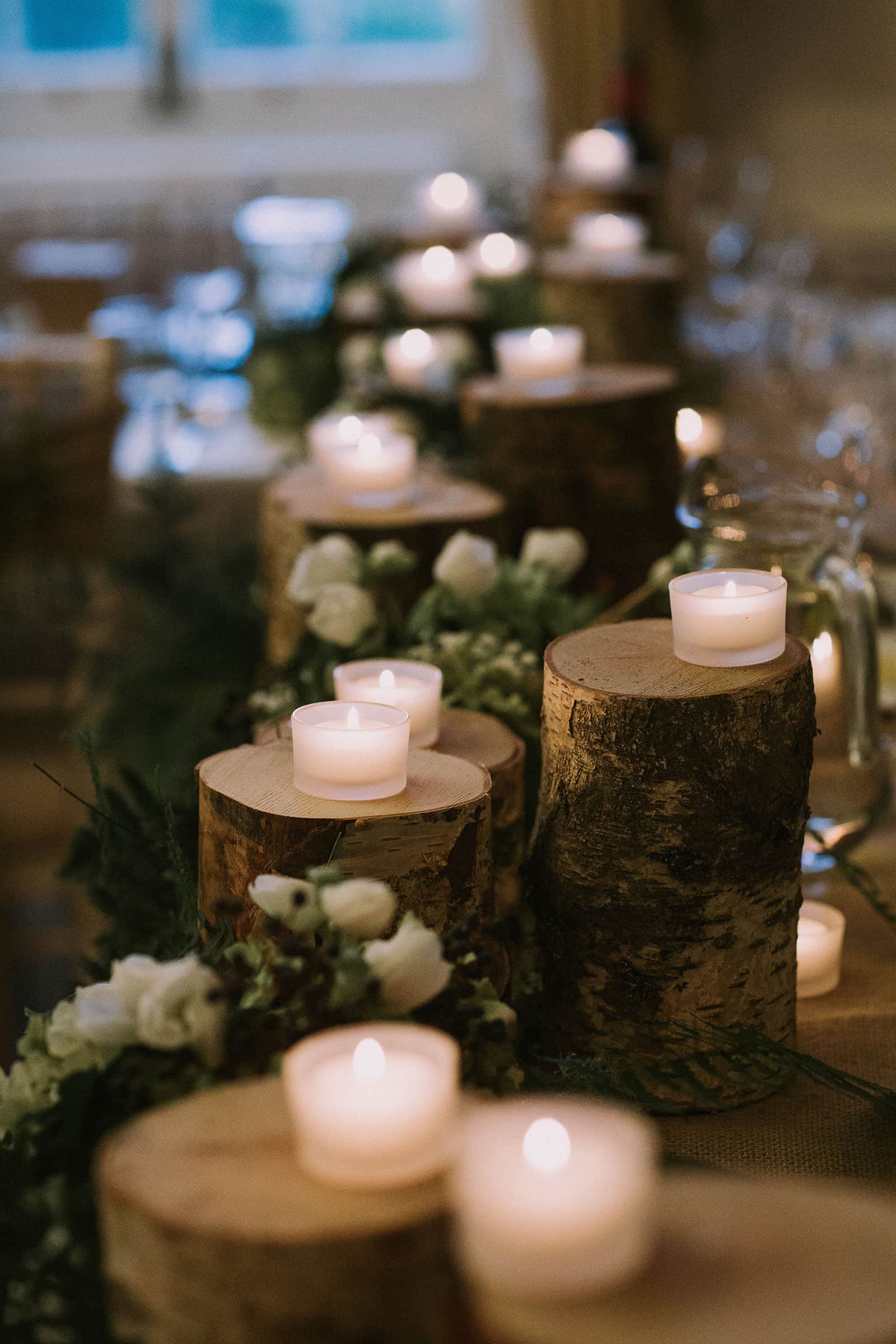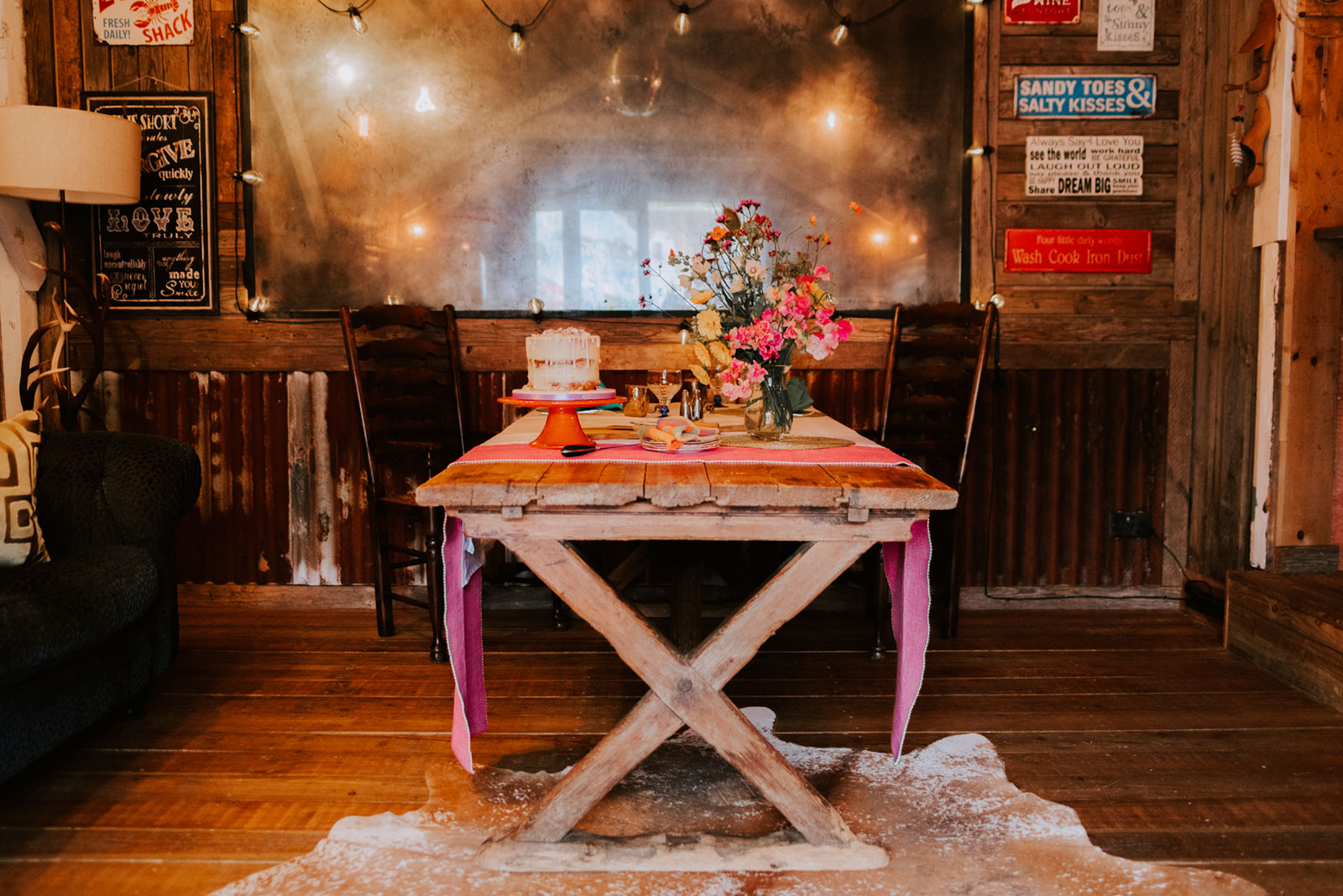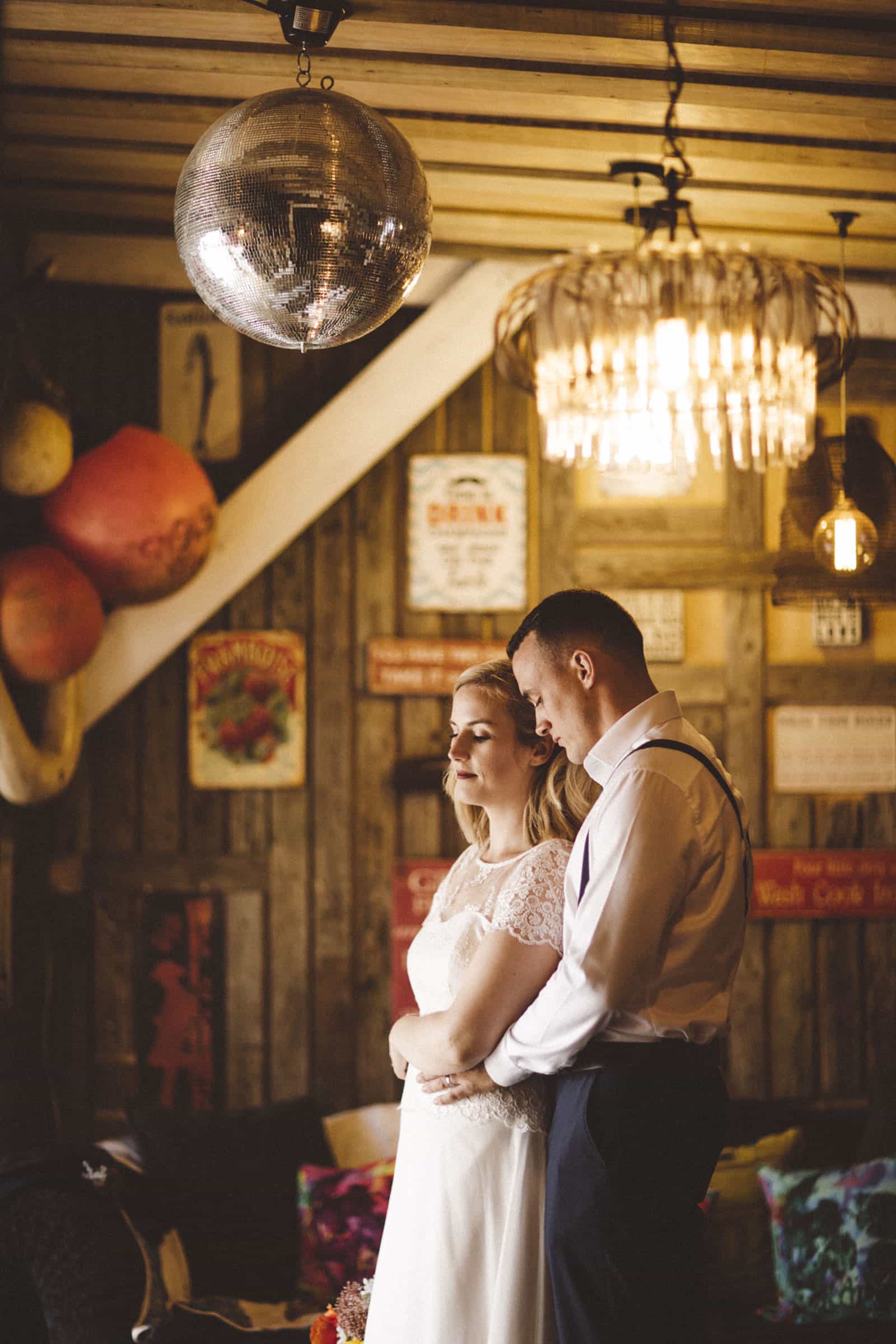 Wedding Colour Palette
The wedding colour palette is just one of the most crucial choices to make throughout the course of planning a wedding, so if you desire something current yet timeless for your big day, you will be swooning over the colour trends for 2022.
In 2022, instead of the pastel hues that have dominated wedding season for years now, we're seeing a sharp turn toward earthy tones, honeyed neutral colours, earthy olive greens, smokey greys, midnight blacks and romantic reds. These colours have been popping up on runways and in weddings globally, and the good news, smokey greys, midnight blacks and romantic reds are timeless; they'll never go out of style because they can be paired with almost any palette you want to create for your dream wedding.

What are the most popular Wedding Colour Palettes for 2022?
Be on-trend and make your special day even more memorable by opting for one of our top wedding colour palettes. Creating special memories in colour.
Grey is the new white!
Think misty greys with shimmering golds, ethereal pinks, blush hues, pastel lavender and cream bridesmaid frocks. These romantic hues are perfect for a church wedding or an outdoor ceremony by the sea. This look is sure to be a popular choice for many brides in 2022.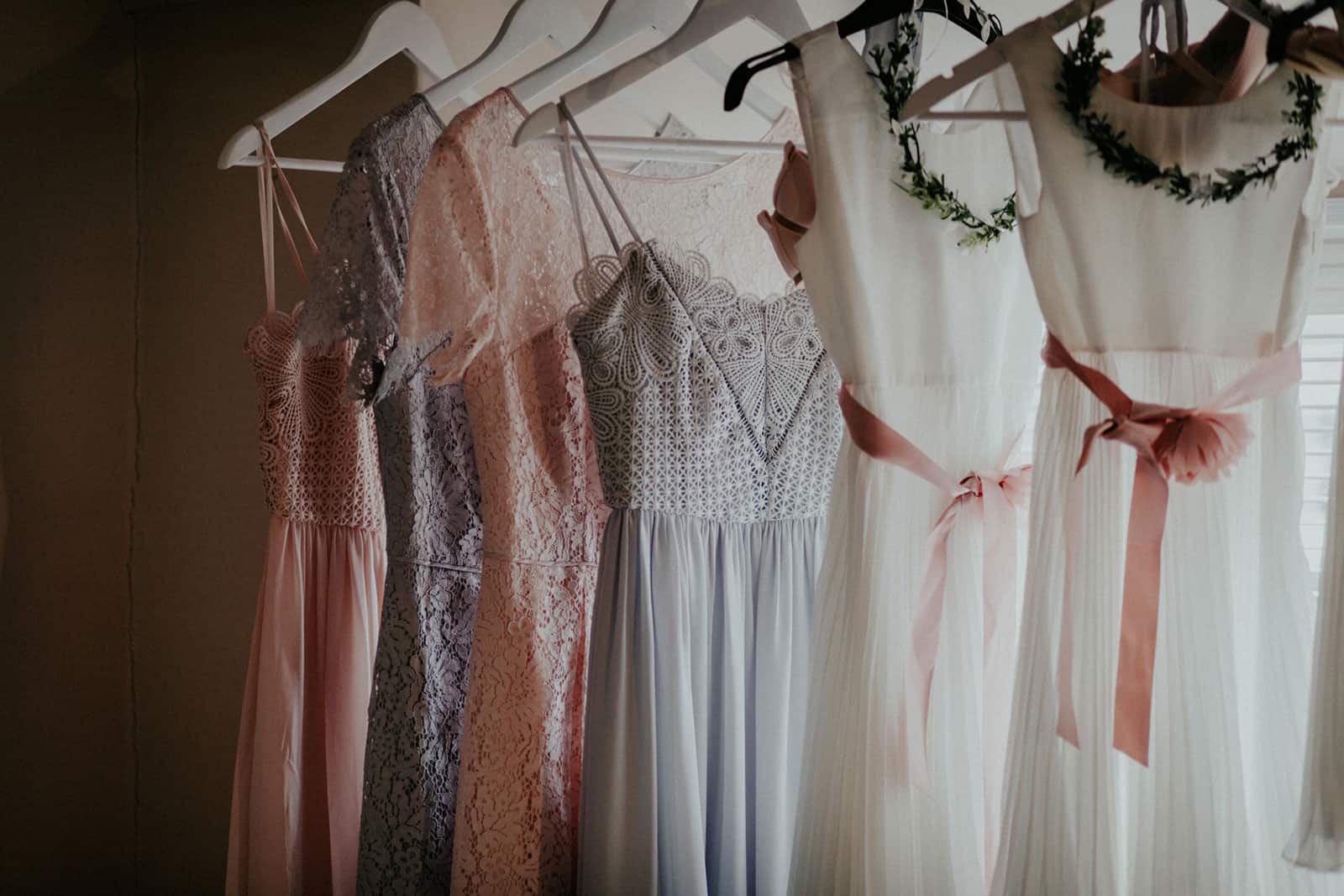 Rose Gold
A mix of vintage elegance and contemporary sophistication – Rose gold will be huge in 2022 weddings! This stunning colour scheme looks amazing against rich wood decor, natural green foliage and a traditional guestbook table.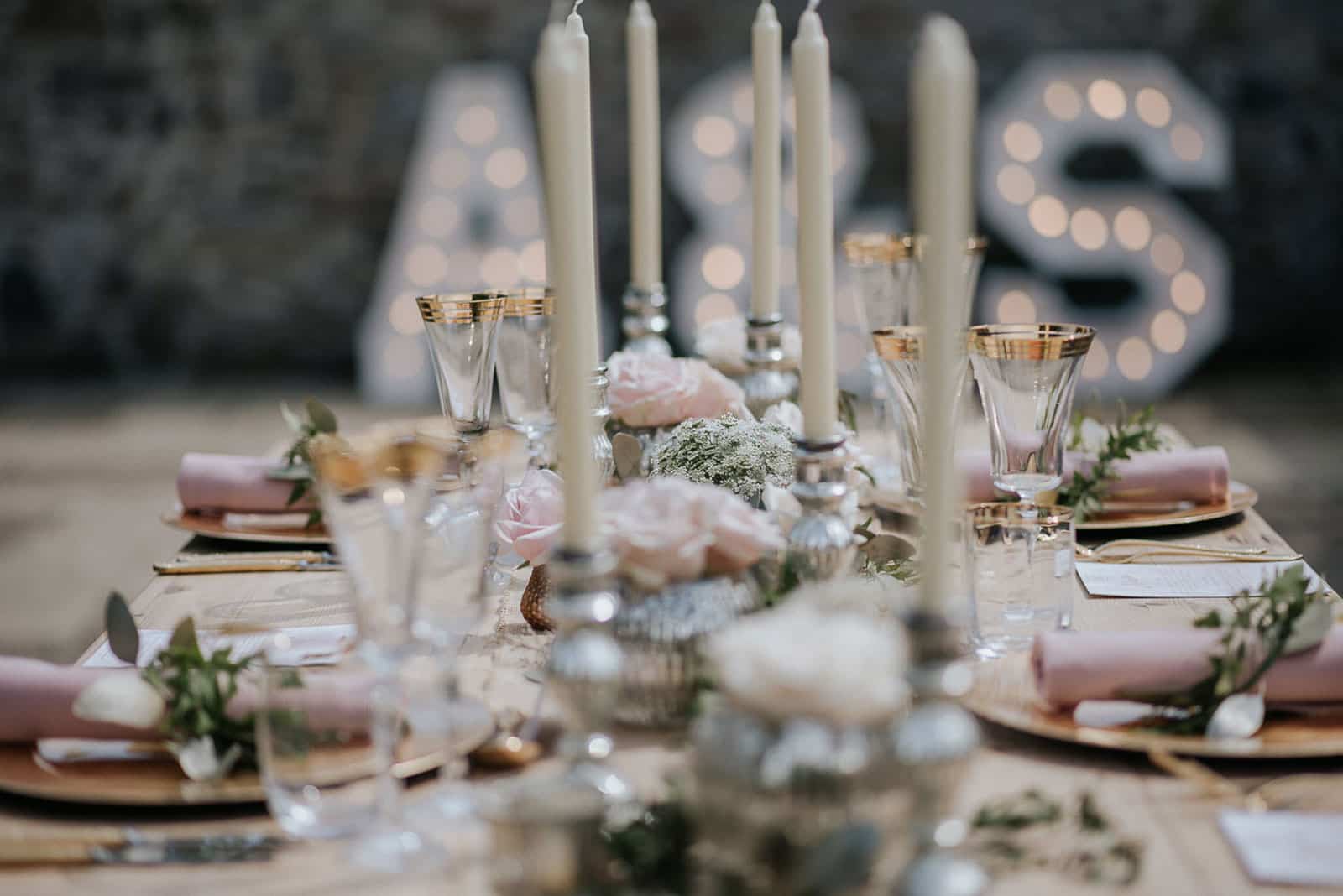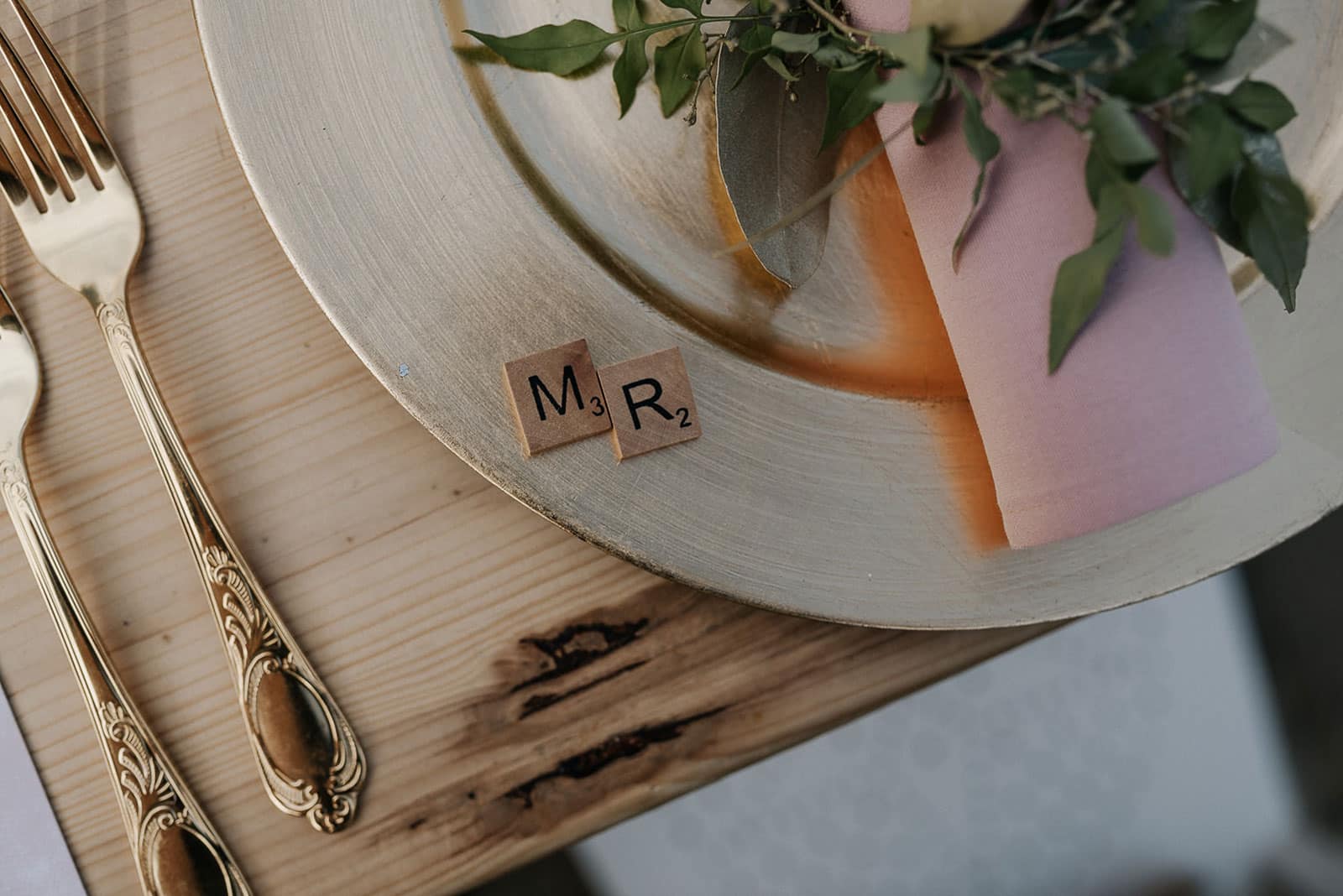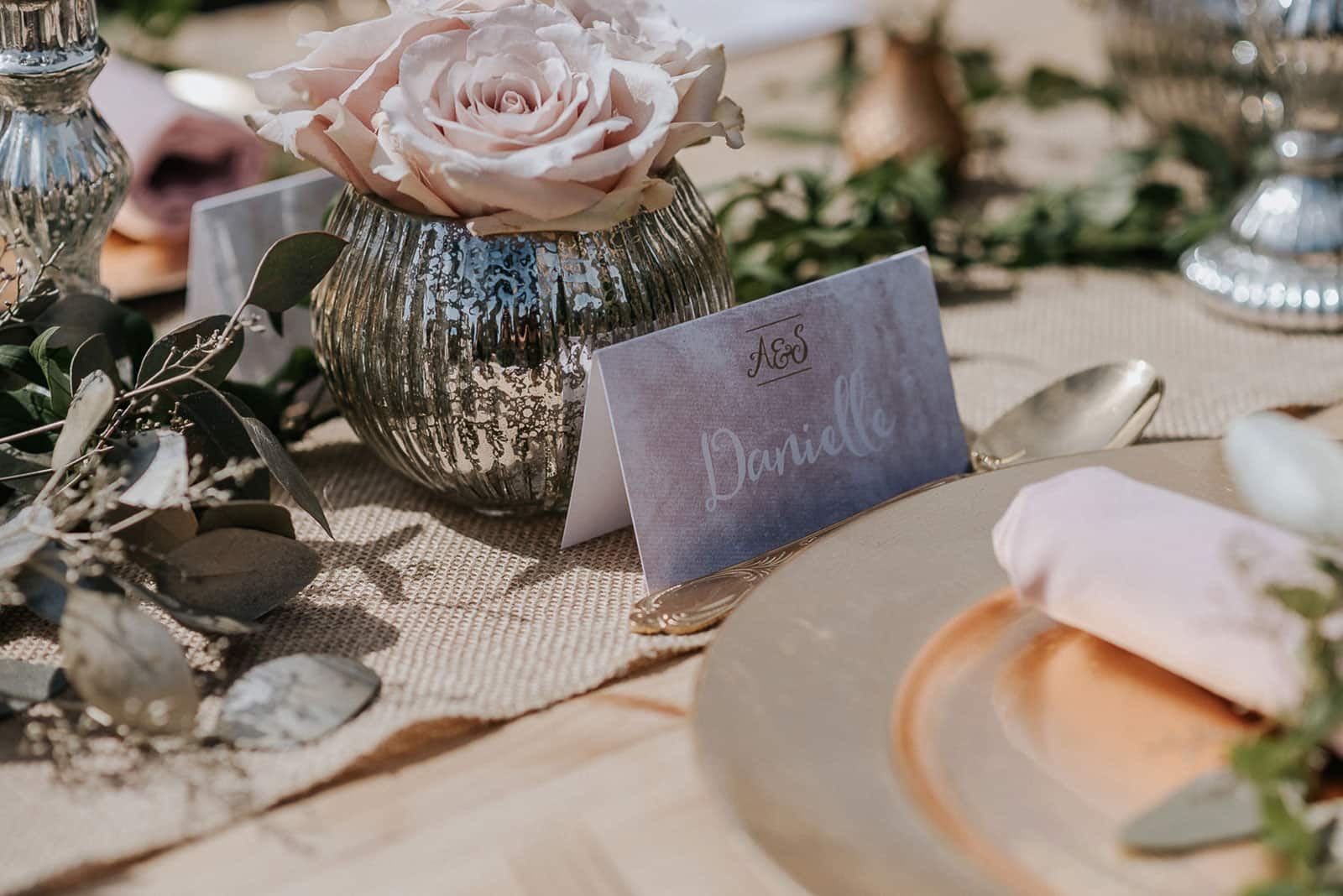 Earth Tones
It's time to bring on the warm rustic charm! This colour palette is perfect for outdoor weddings – think soft pastels with dusty gold accents that complement everything from your vintage furniture to your rustic decorations.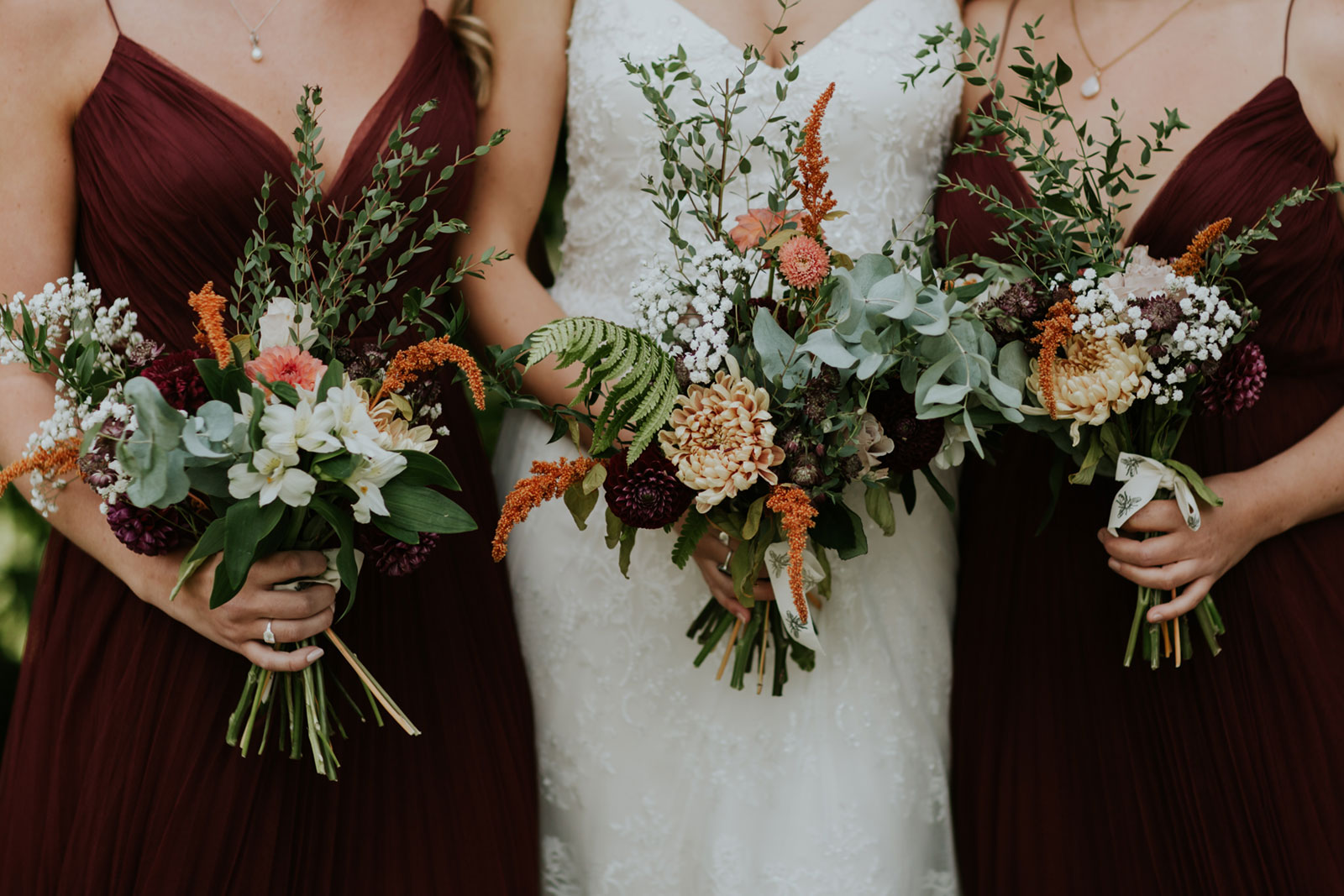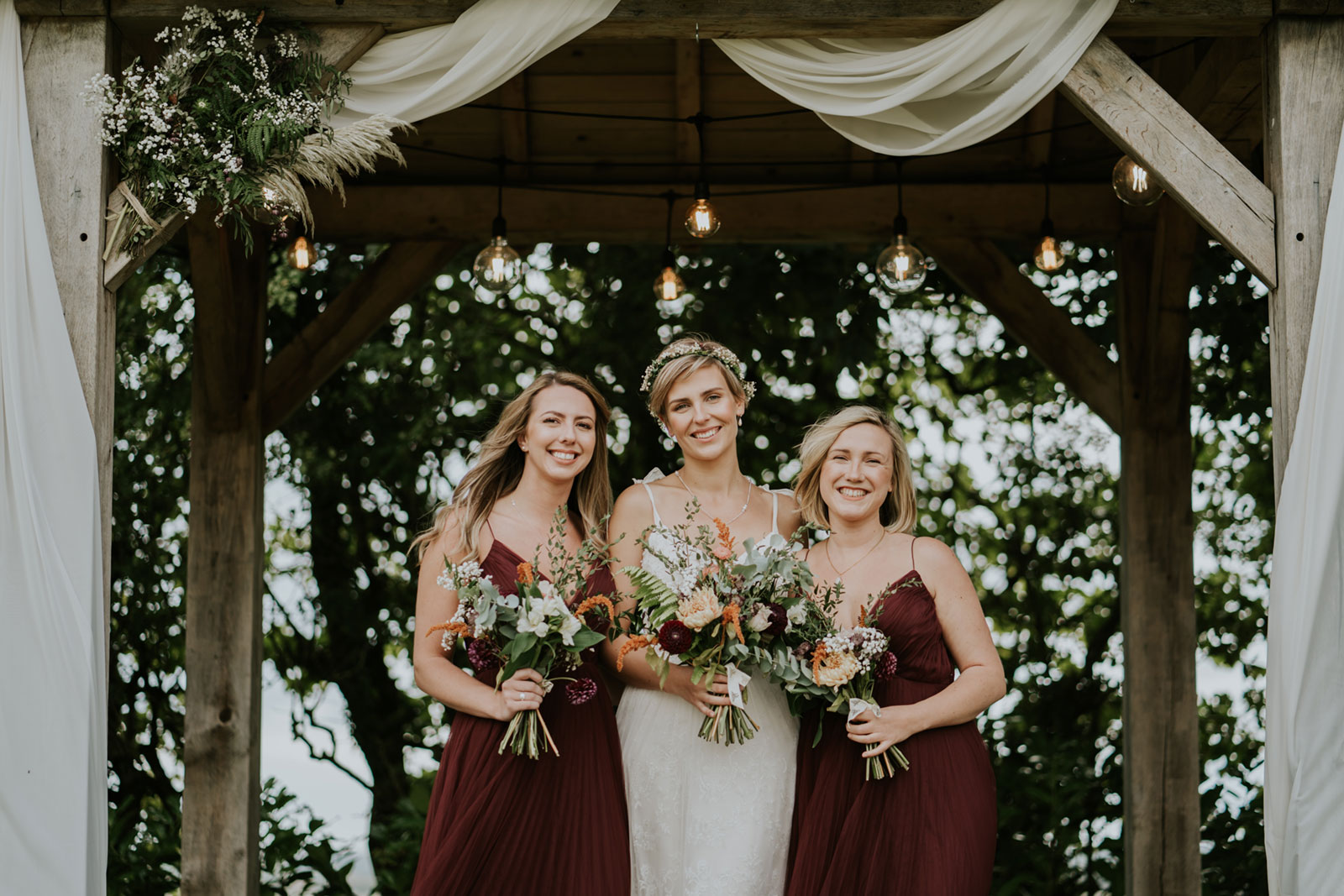 Black and White
A Love Story, forever and always a timeless favourite, black and white never goes out of style! For a dramatic look, go all black or add some dark grey bridesmaid dresses. Want something softer? Go all monochrome with ivory bridesmaids frock and black accessories.
Taupe
Taupe mixed with greenery. A sophisticated take on country living – Taupe is such an elegant tone that works wonderfully when paired with fresh greenery. Think faux fur, taupe and sequined bridesmaid dresses for that extra sparkle!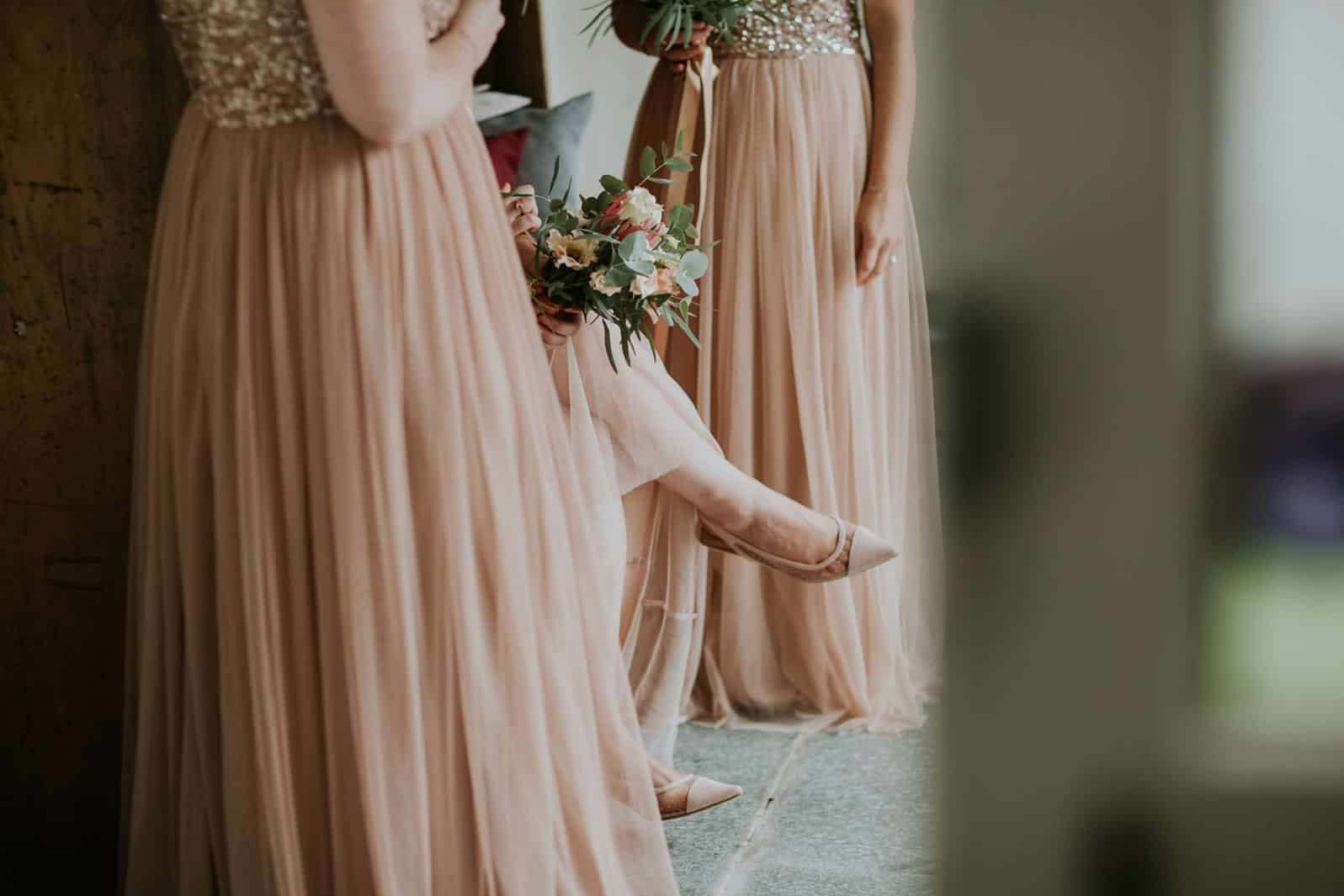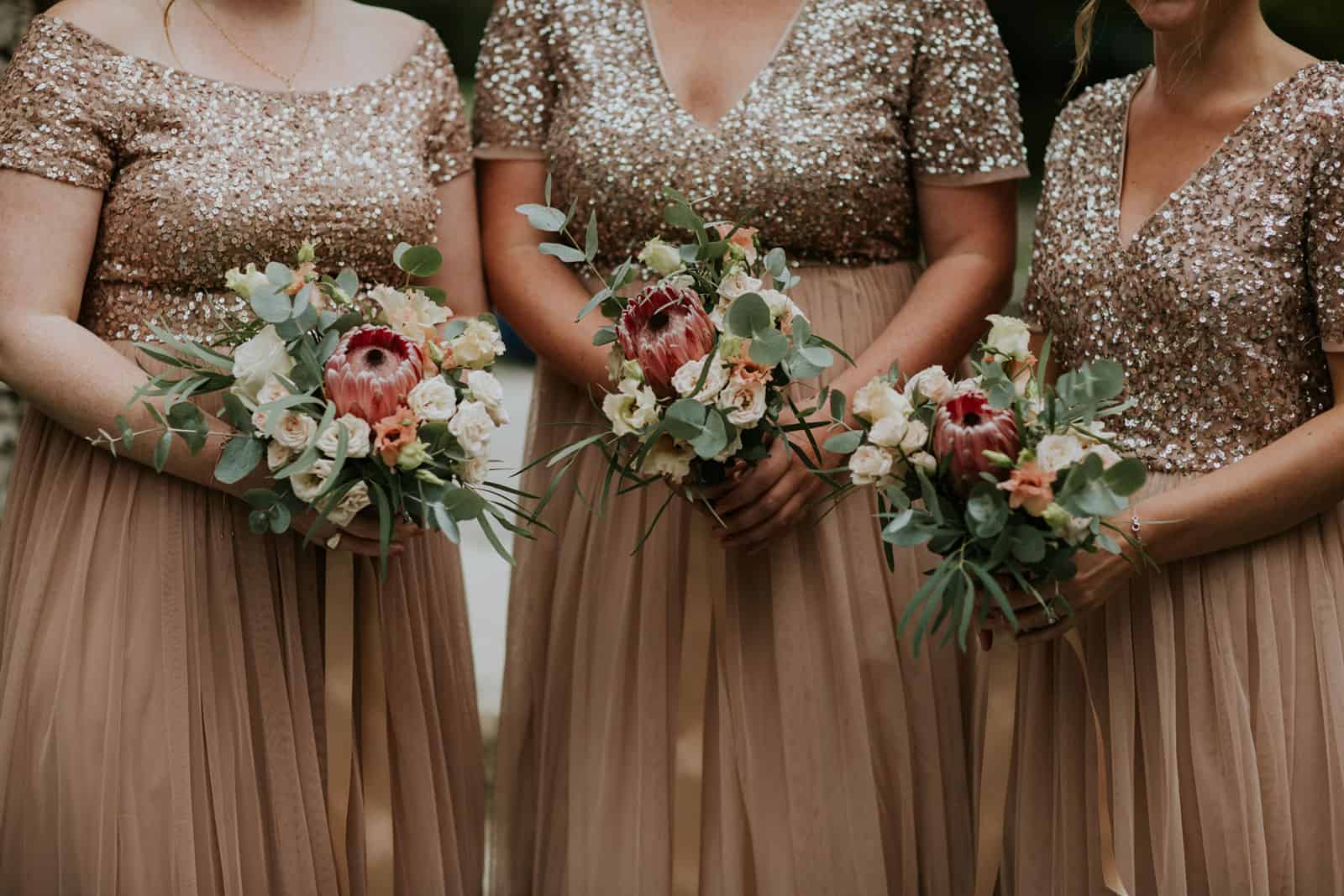 Red or Watermelon Pink
The perfect shade for your big day. Red is a classic colour that can be used in so many different ways. It's the ideal go-to hue if you're not sure what colours to wear or accessorise with on your big day! If red isn't quite your thing, try strawberry or watermelon pink. Both are trending right now and give off major 'Bride' vibes.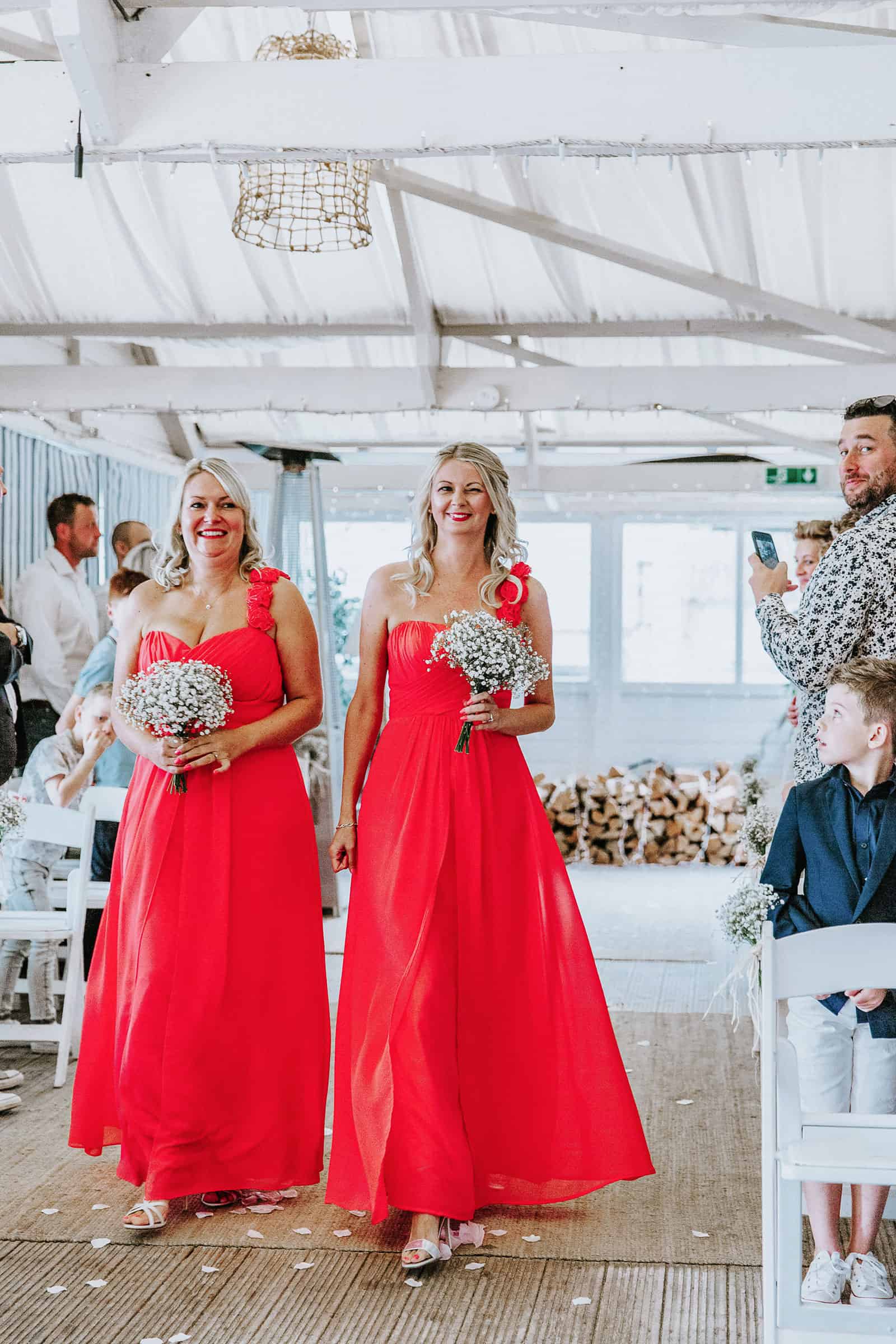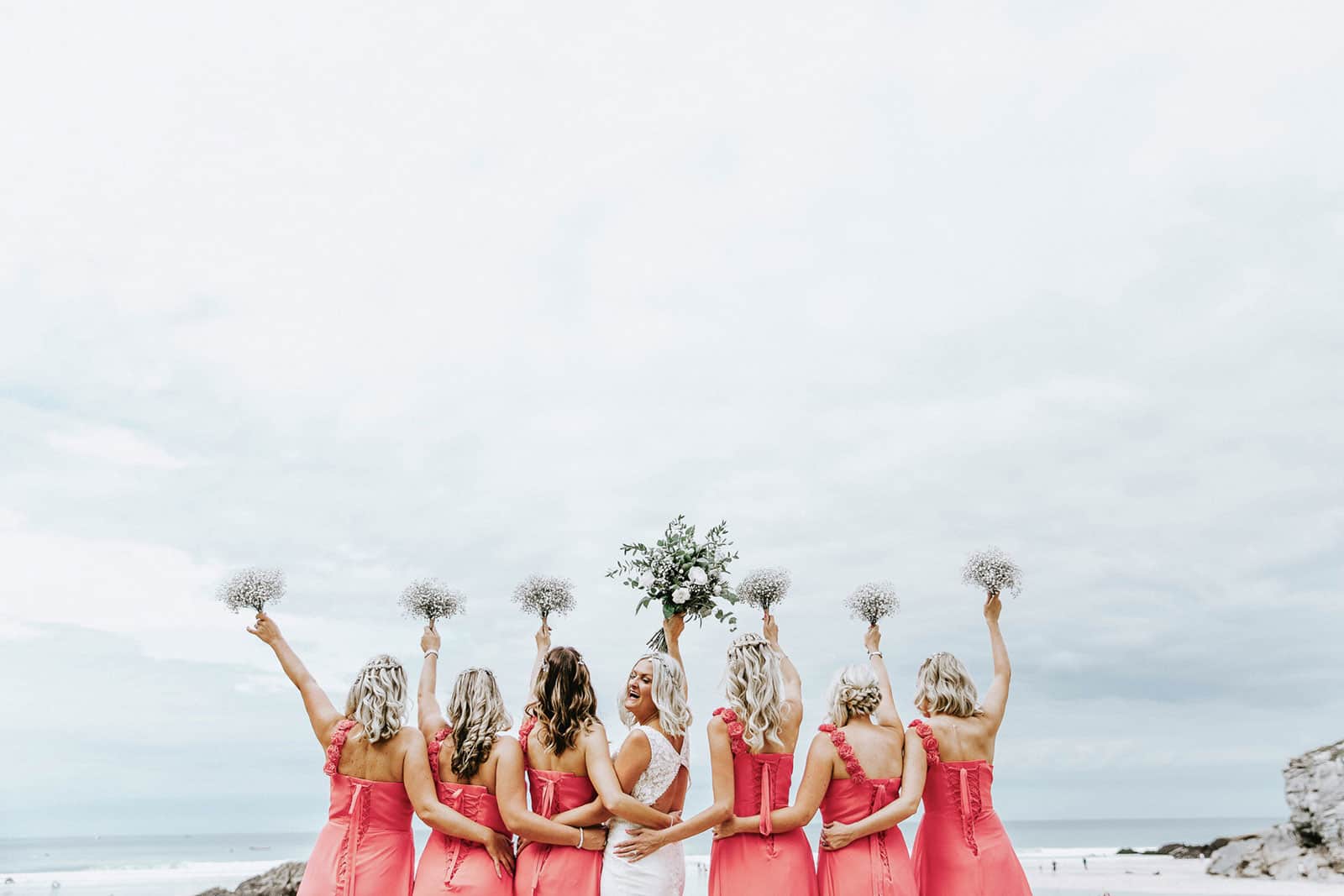 Wedding Table Decor
Planning your reception décor is an enjoyable aspect of wedding planning, so have fun with it and make special memories in the process. All these elements are about expressing yourself on your wedding day, from table centrepieces, table runners, linen napkins to natural colours mixed with bold splashes of colour.
Table centrepieces are another easy way to inject some interest into your reception setting. You can go all out with a rustic display or opt for something simple that's still effective. Candle tablescapes, floral table displays and table arrangements with fruit can look amazing!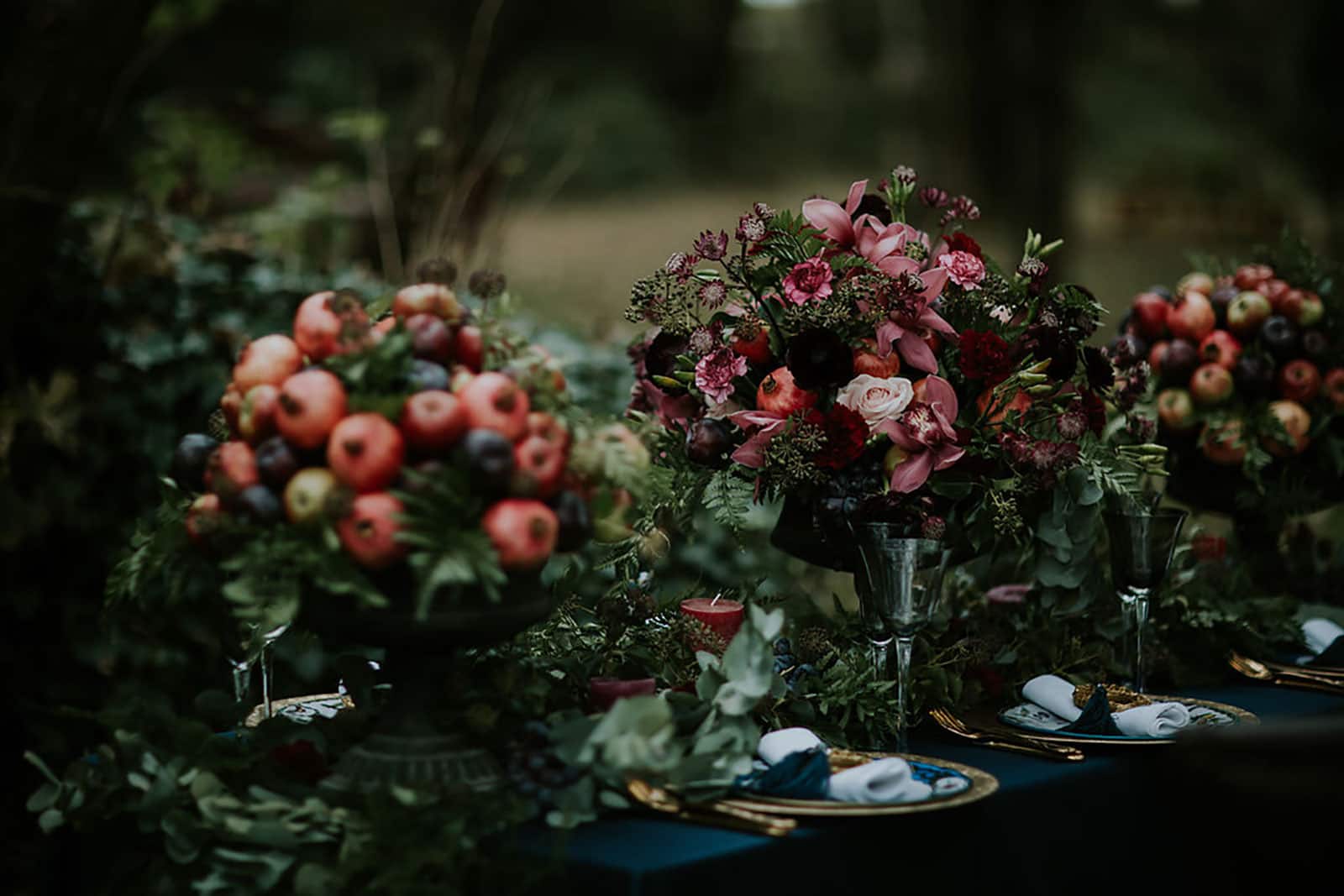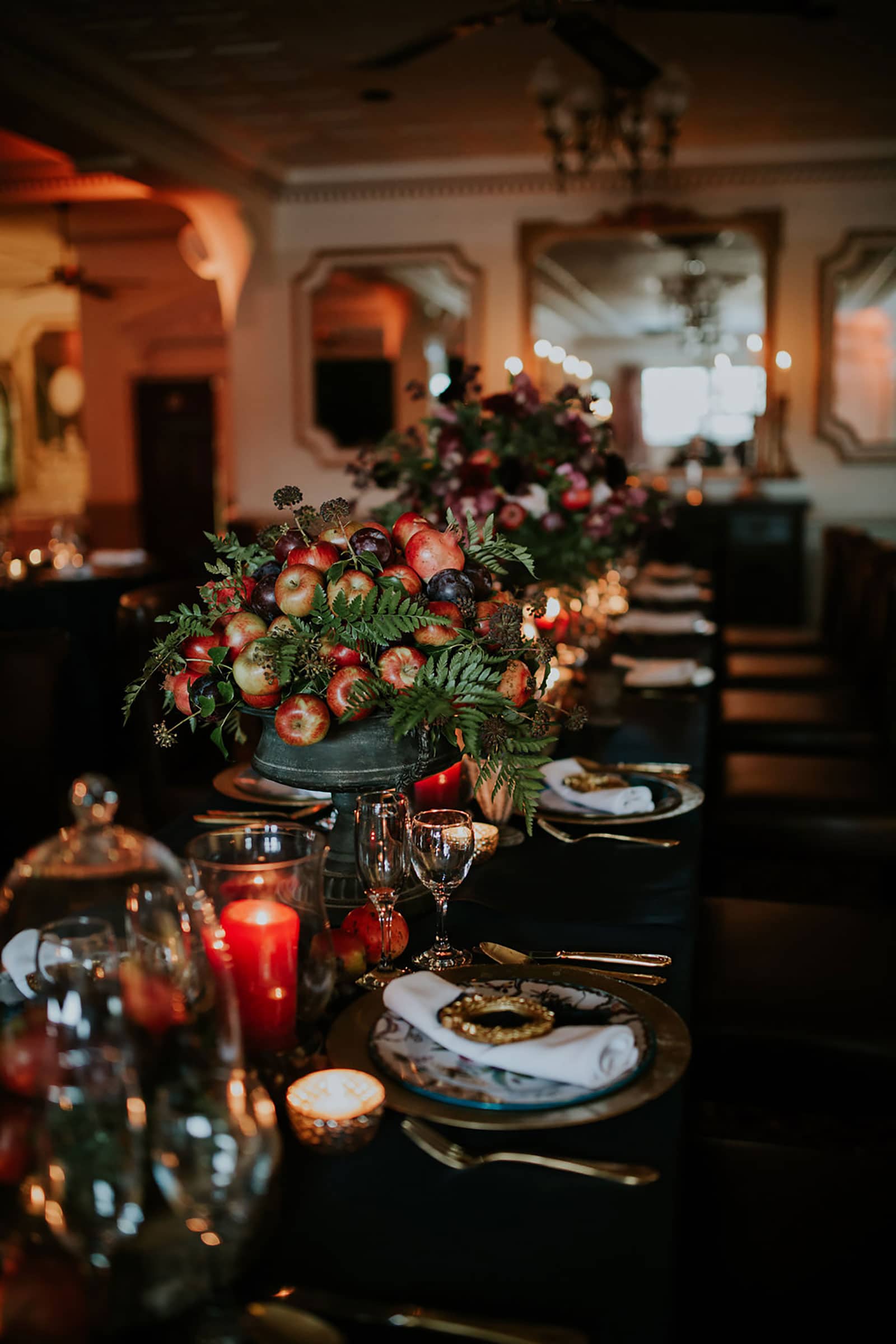 Set the mood at your wedding reception by adding natural elements to your table decor – think foliage, plants, flowers and tea lights! Just be sure to keep your table decor modern-focused, so it fits with the overall look of your wedding day.
Table centrepieces are not just about table decorations, but a chance to display your wedding flowers, decorate with mismatched vintage silverware and create a visual statement. The bouquet is no longer the only focal point, so let loose and have fun with your wedding décor! If you're going for a rustic look, try combining glass bottles with rattan or wire baskets for a cottage chic vibe.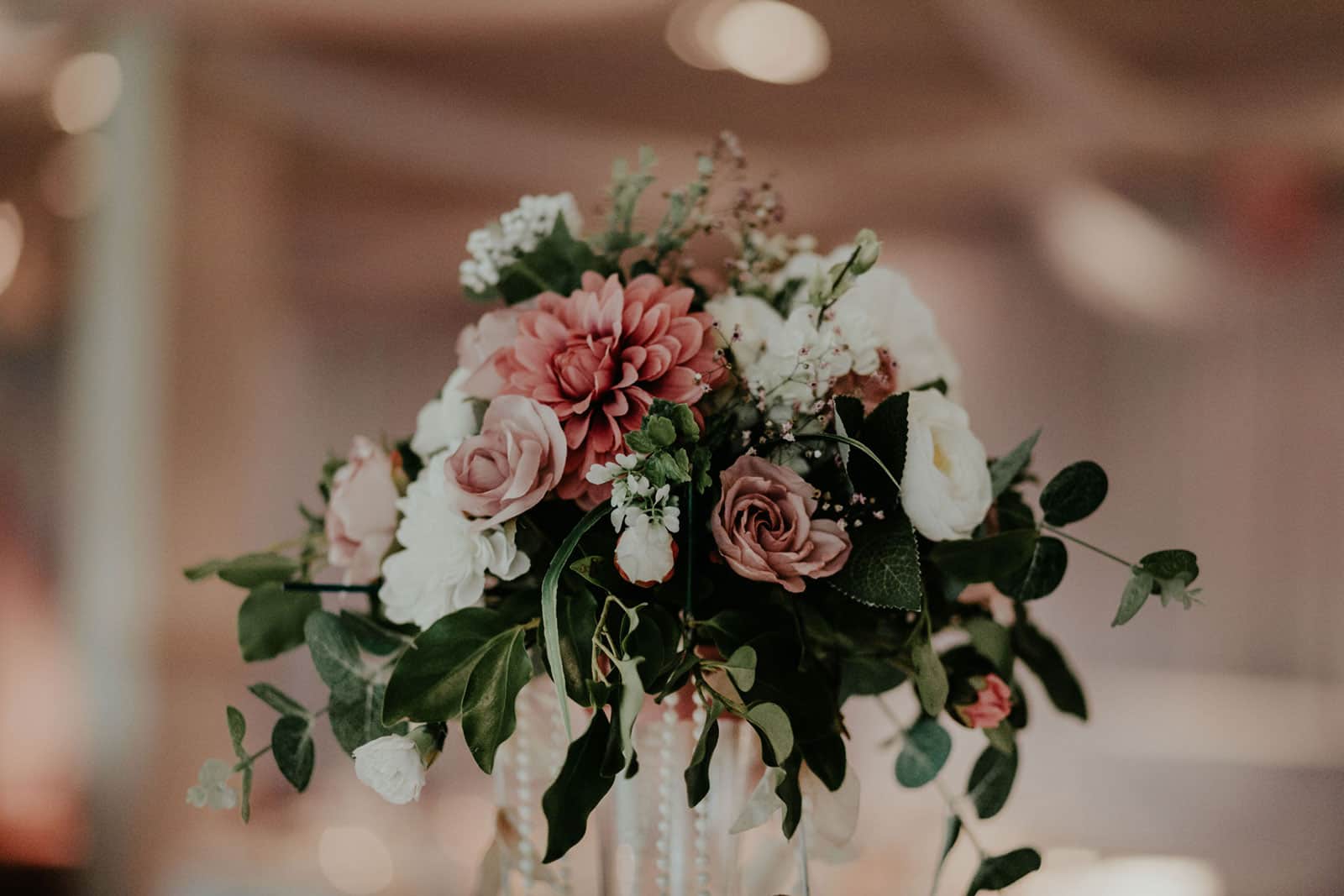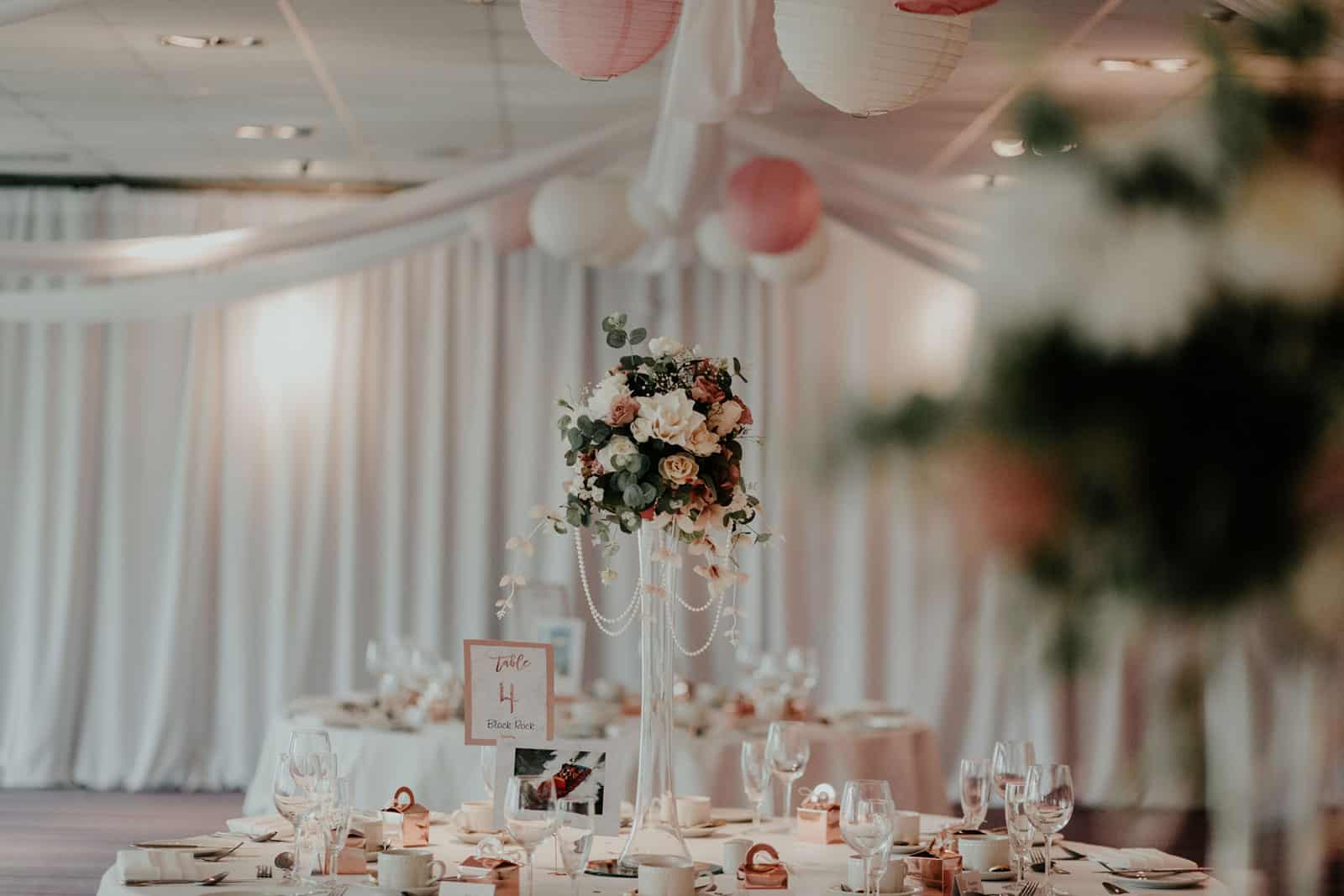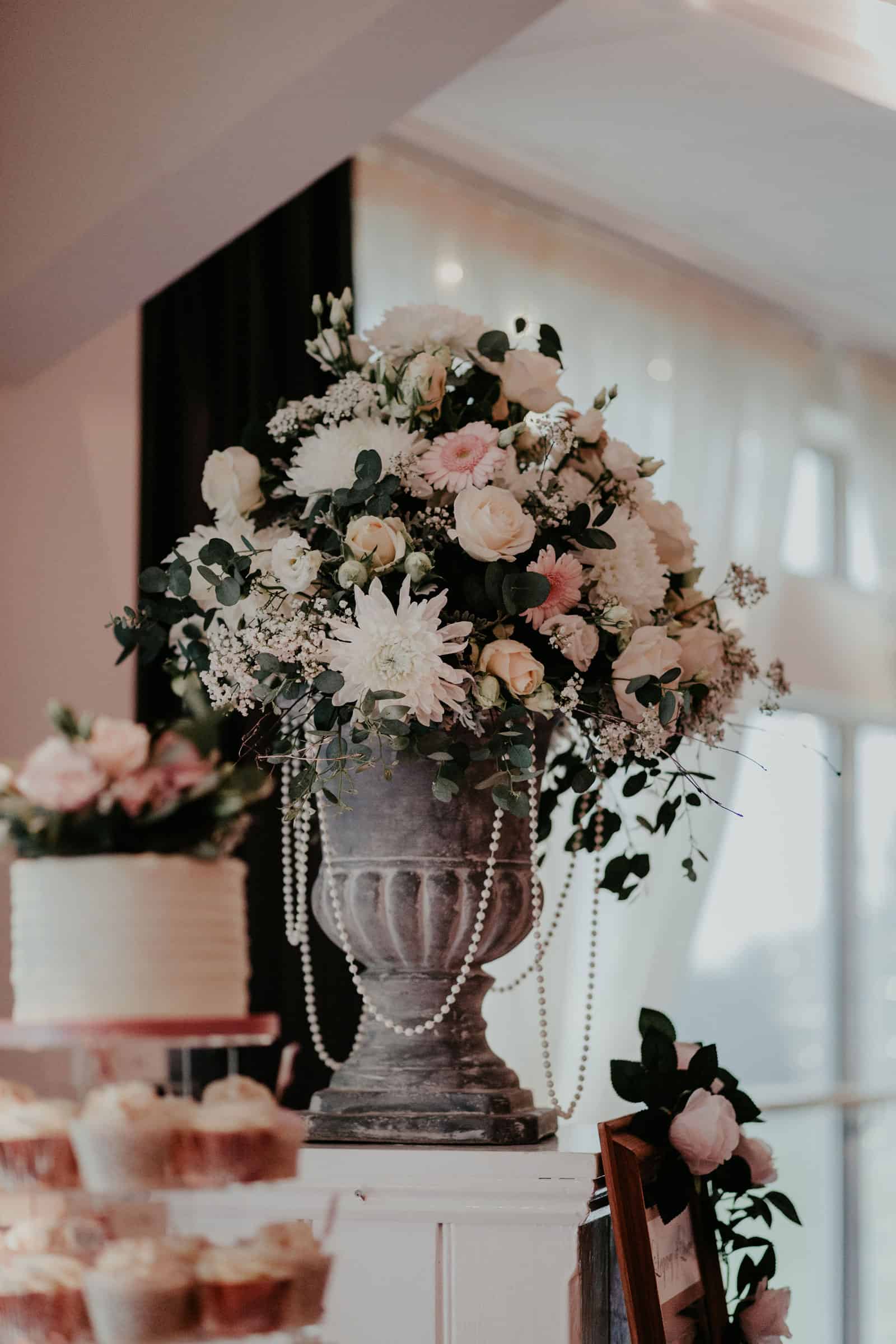 Wedding Table Decor Top Tip
Your table decor is there to offer height, form, colour, light, scent, and interest to your guest's dining experience, so get creative!
Natural Wood Look
Whether it's a hotel, stately home, or marquee, keep your natural theme going indoors. Bring the outside in.
Floral arrangements are ideal for injecting colour and design into your ceremony location. From the ceiling, hang large floral displays. These are extremely useful for giving a space like a marquee or a contemporary barn some individuality.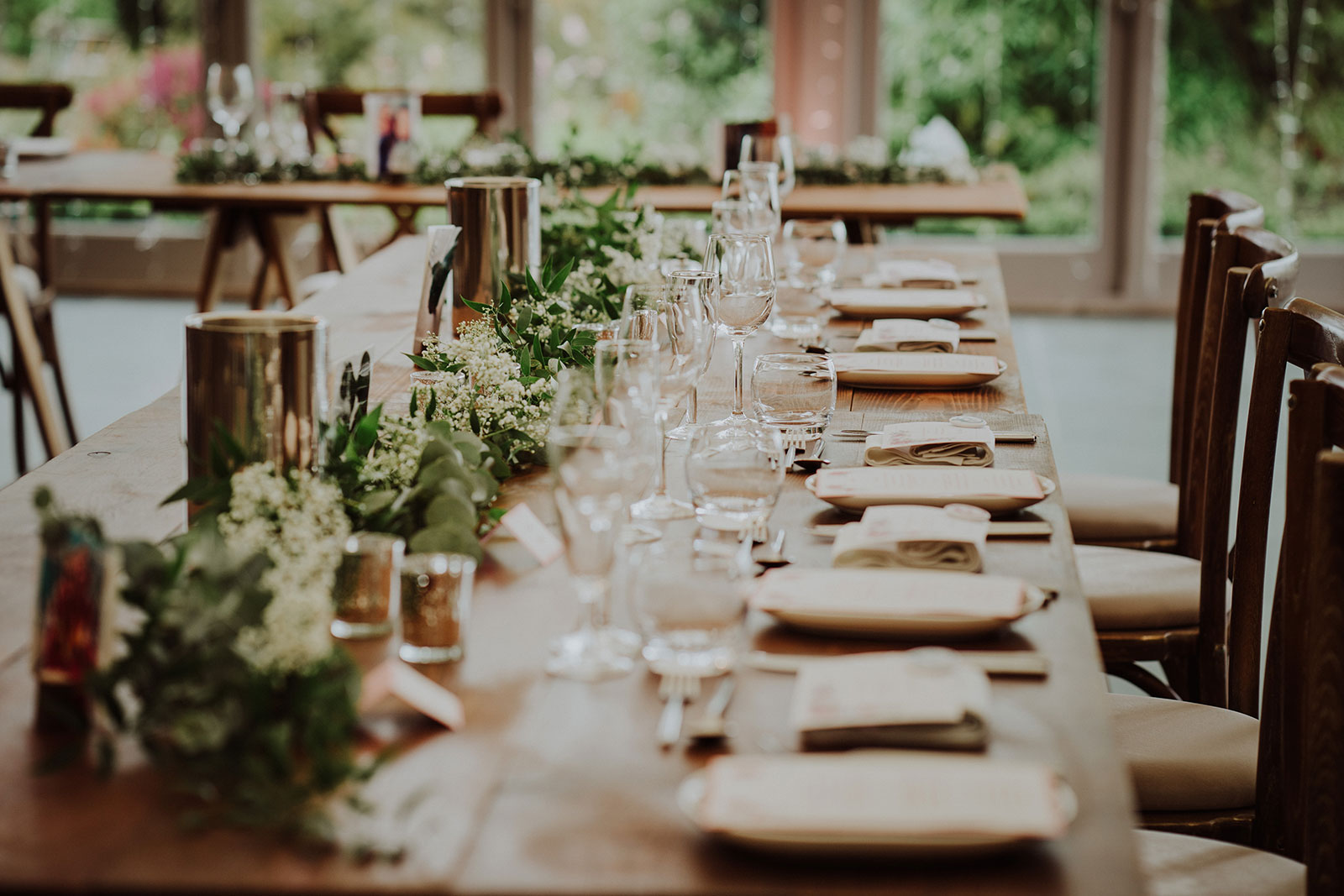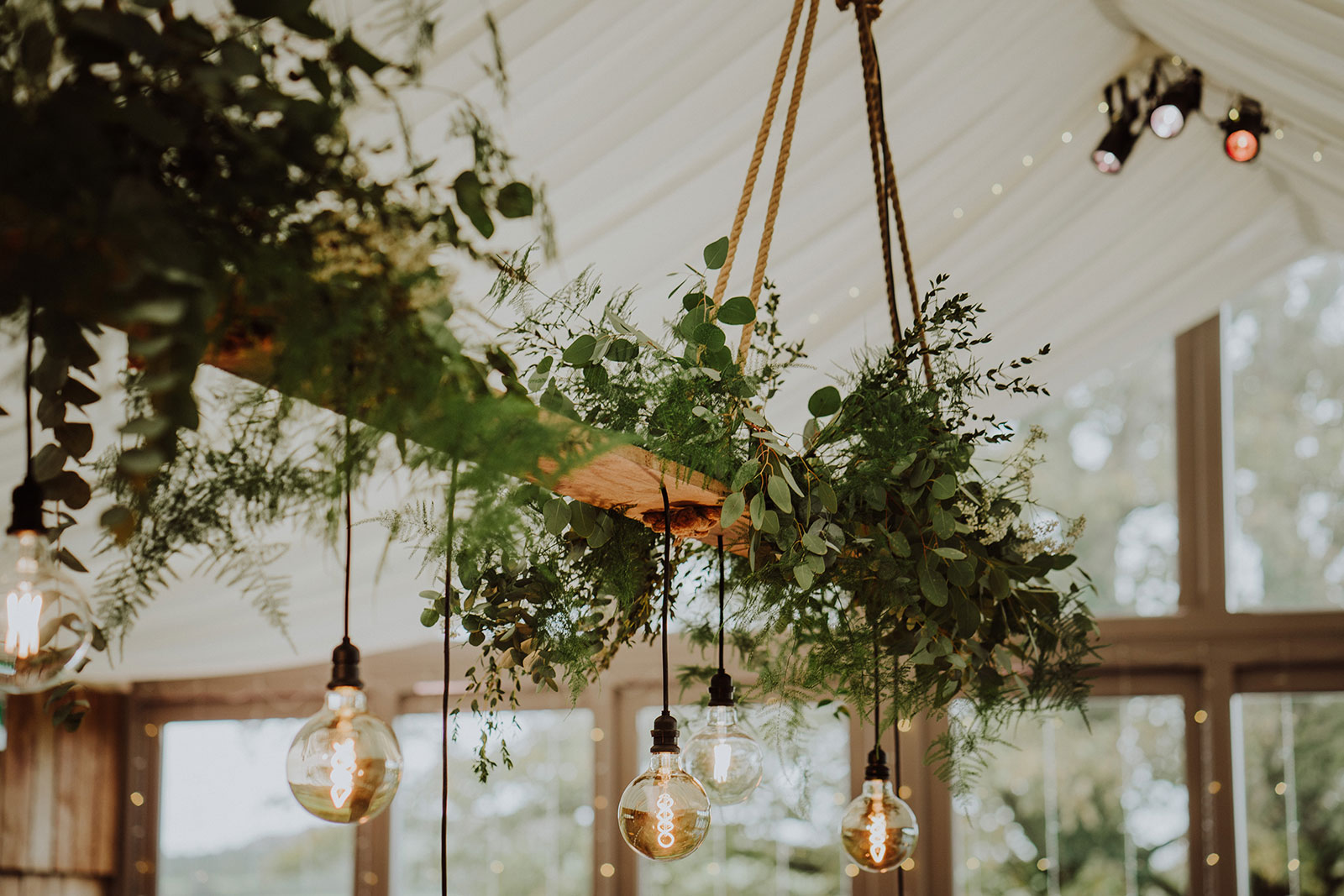 Wood crates filled with faux greenery, driftwood pieces and romantic red roses look stunning on wooden tables. To give it that extra special touch, include your monogram on cute brown paper bags!
The Glam Look
If "glitz and glam" is your ideal wedding aesthetic, but you're not sure how to apply it across your décor setting, this will help. Start by adding metallics and glamorous touches of gold throughout the reception. Try a metallic tablecloth, glamorous votive candles or mirrored chargers for a glamorous flair. Ladies, for that beautiful bridal look, gold isn't the only thing that will make a gorgeous statement on your reception tables. Skip the traditional centrepieces and create glamorous, elegant elevated centrepieces, just another way to make your wedding reception even more eye-catching.
For glamorous weddings, keep your eye on all the glamorous details with an elegant edge. Don't be afraid to use red for a dramatic statement or cut velvet; explore glamorous floral options too – calla lilies and amazing roses! Beautiful calla lilies and luxurious orchids in metallic mercury glass vases create a glamorous statement.
Go Bold!
Create centrepieces using gold candlesticks of varying heights. Paired with black candelabra's, rich burgundy table runners and gold vessels, this is sure to bring on the WOW factor!
Your wedding theme, colour scheme, creativity and all those truly personal touches and details will have a long-lasting impression on your guests. Vintage and mismatched is in, vintage china tablescapes with mismatched wine glasses and champagne flutes look ah-mah-zing!
The bold new look for the modern bride
Planning on going wedding dress shopping? The nontraditional looks will be popular for 2022. Bridal suits and separates are hotter than ever! Make a bold statement, ladies – we LOVE this look. Two-piece wedding dresses, bridal trouser suits and bridal jumpsuits are in. This look is for today's bride – a bride who wants a clean and modern style that is also extremely sexy. Planning to wear a second look for your reception or wedding party? A bridal jumpsuit is sure to make a bold statement that your guests will love.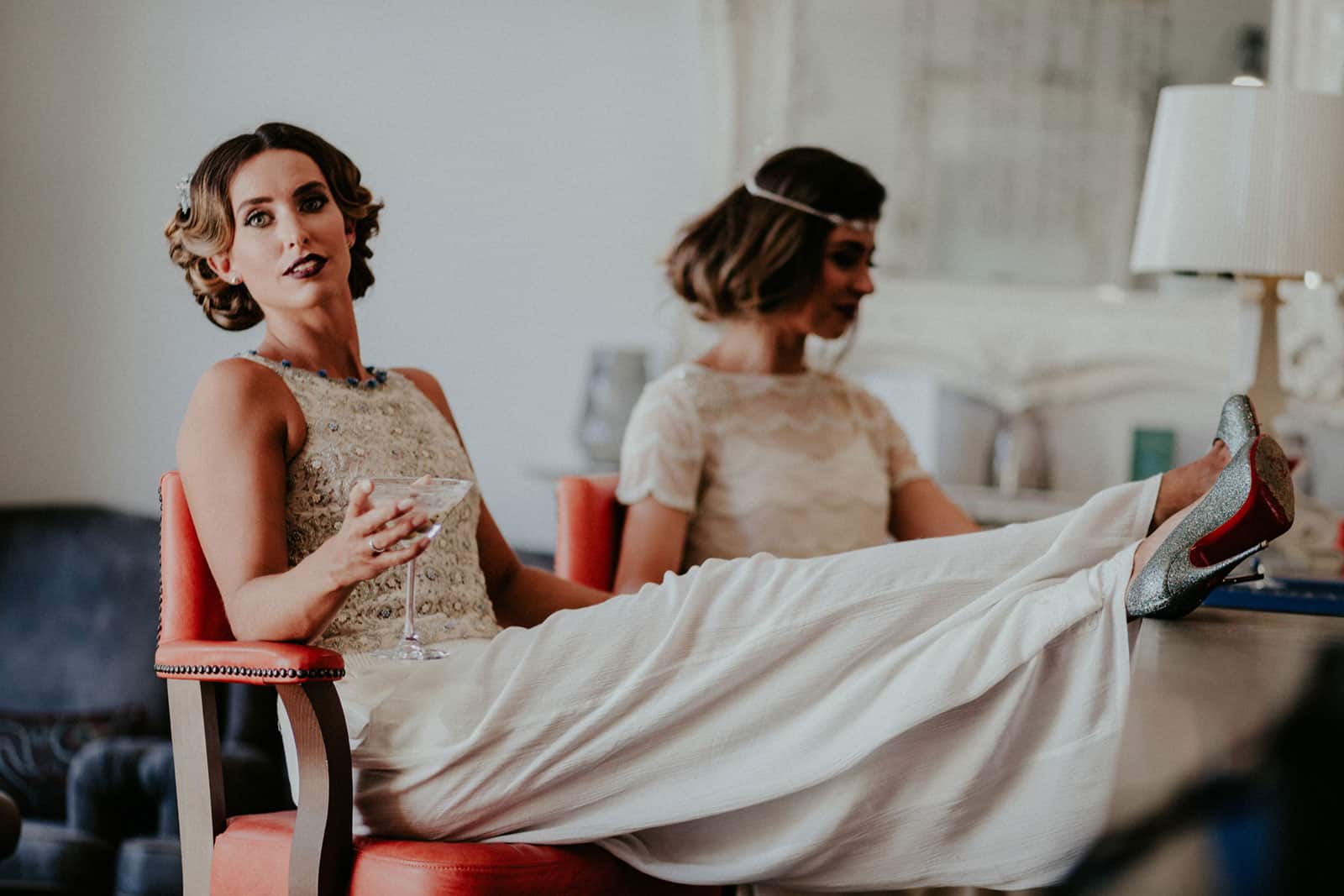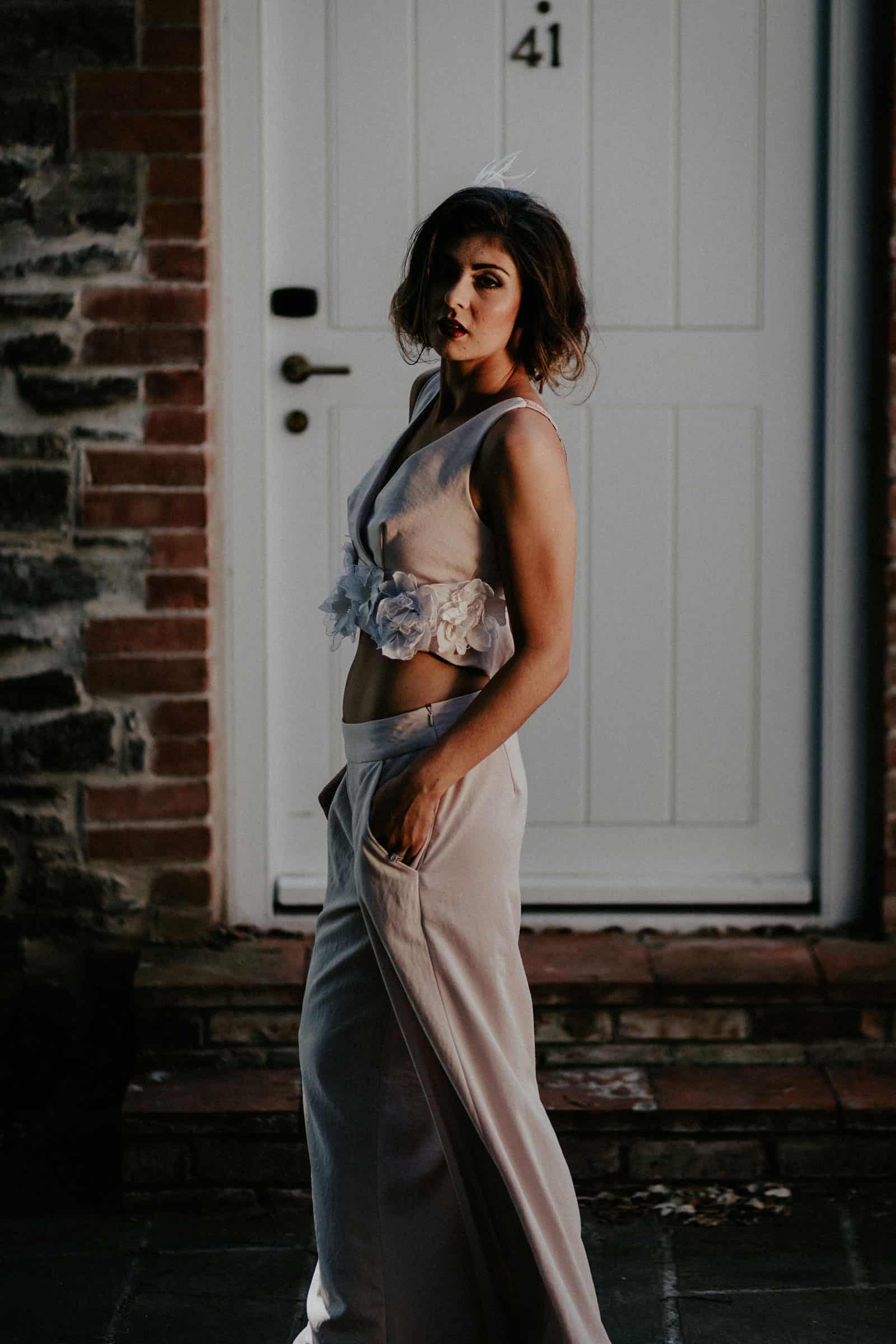 Eco-Friendly!
For the sustainable brides! Now more than ever, couples are seeking methods to host responsibly in these environmentally conscious times. So for the eco-conscious brides going eco-friendly is the only way.
Eco-friendly, local and intimate
Couples planning an eco-wedding tend to embrace local, more intimate weddings and micro weddings. This wedding trend focuses on supporting local businesses, natural materials and hues such as earthy olive greens, sage and ivory. It's all about creating an intimate day in an eco-friendly atmosphere that your guests will love.
Eco-friendly wedding styling ideas
Use nature's elements as inspiration for beautiful decorative touches in your wedding design. Choose leafy greenery as place cards, consider buying cloth napkins instead of using disposable paper napkins. There are many eco-friendly fabrics to choose from; linen, bamboo, or organic cotton are all good and sustainable choices, and all would look great on rattan charger plates.
Eco-friendly florals and the gift that keeps on giving
You can add the WOW factor by going big with hanging greenery, air-purifying potted plants, pineapples look amazing (yes, we did say pineapples) or go crazy with ivy! Potted cactus plants have been a firm favourite, and this wedding trend is set to continue. You can give these away at the end of the day, and your guests will be delighted. For your wedding favours, offer the gift to replant a tree or give seeds for guests to plant at home. Beautiful, thoughtful gifts that keep on giving.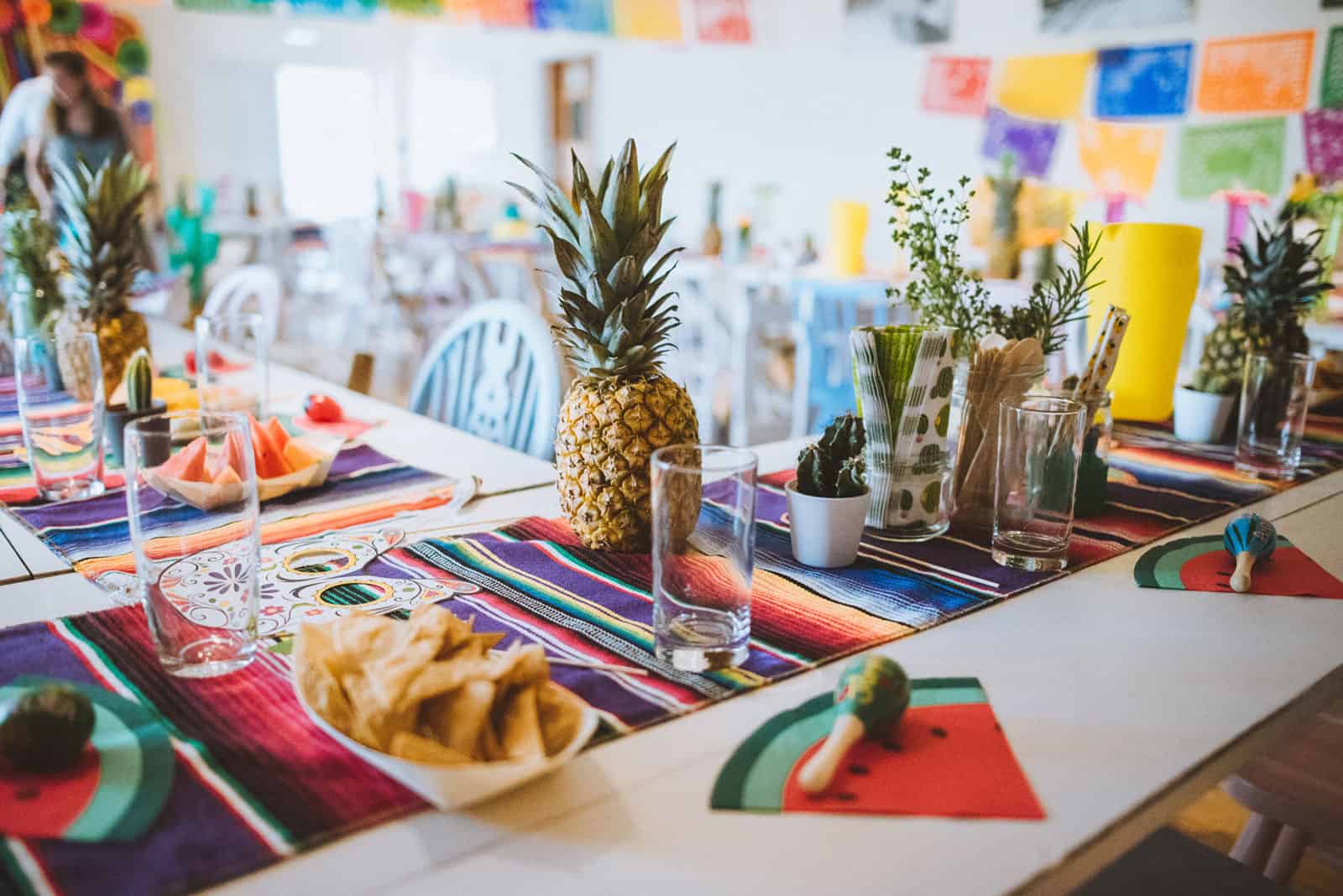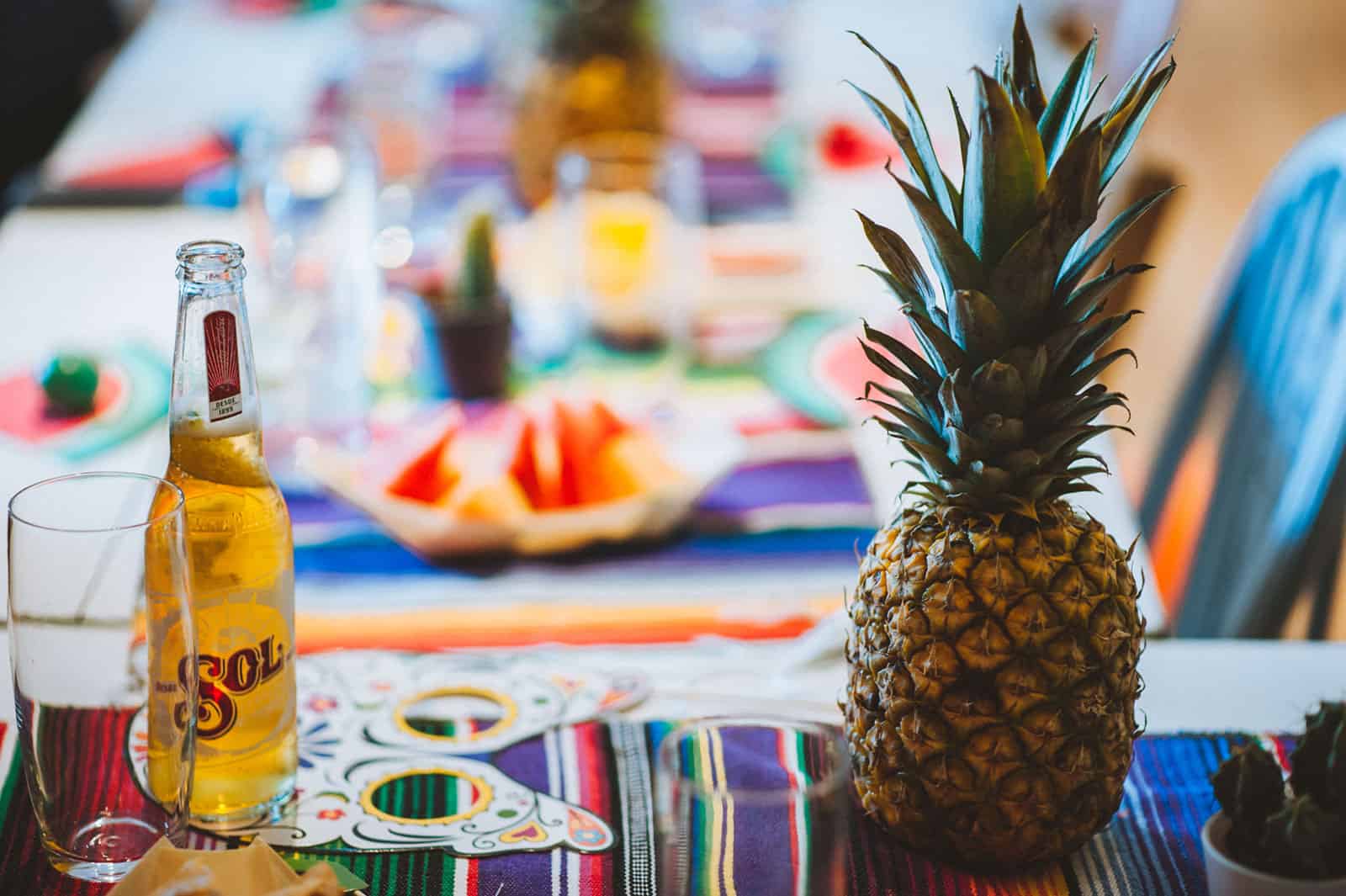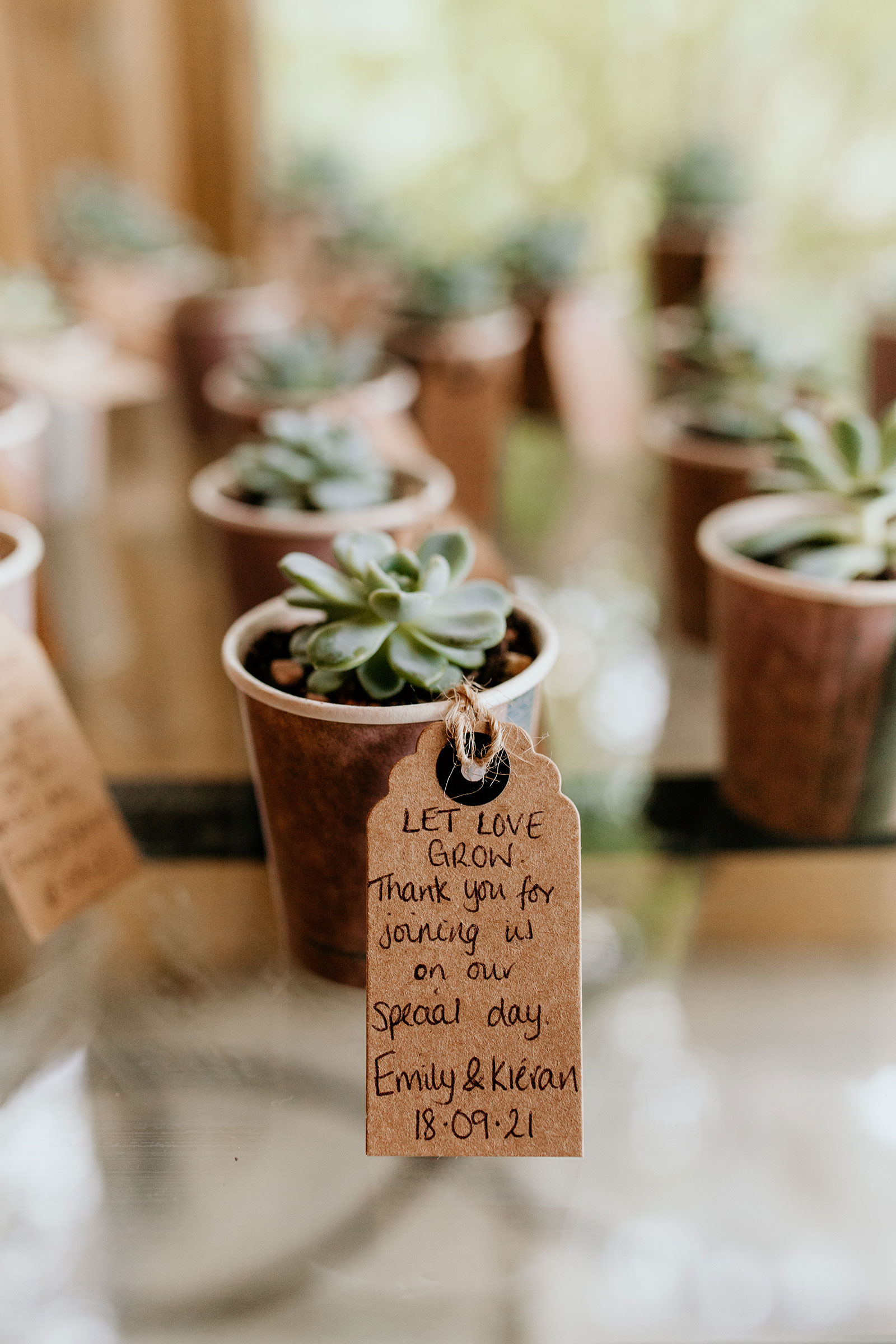 Your eco-friendly wedding feast
Celebrate with organic food menus all locally sourced, seasonal produce, go vegetarian or vegan it all helps. For the details, choose linen napkins far more sustainable than the throwaway option. And think about creating a unique look by arranging vintage furniture within a natural setting. There are plenty of ways to create the perfect sustainable setting for indoor and outdoor celebrations!
The eco-friendly confetti shot!
Traditional confetti is bad for the environment, but this doesn't mean you have to miss out. Dried flowers, leaves, or biodegradable confetti are all beautiful alternatives that are often more attractive than the plastic variety.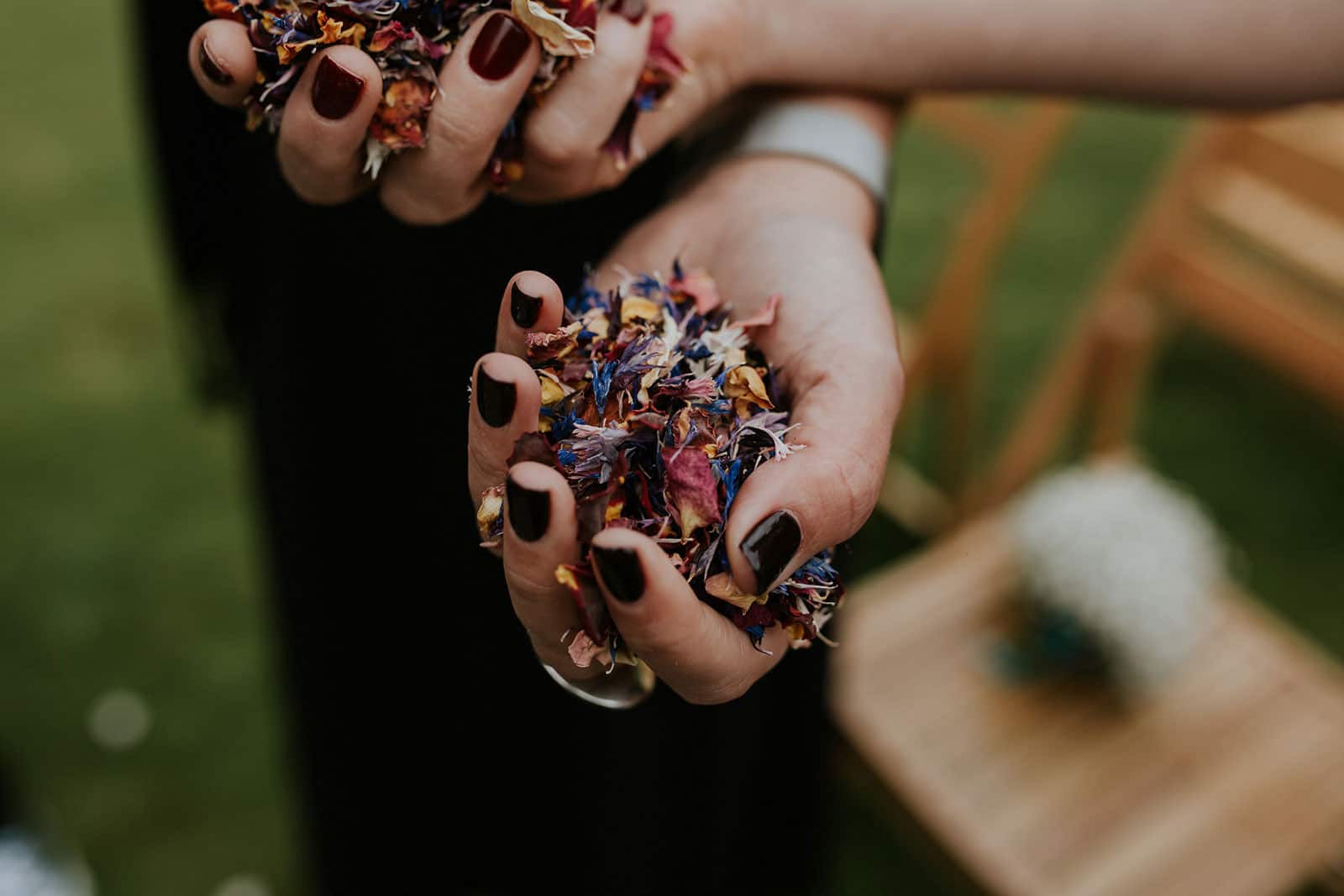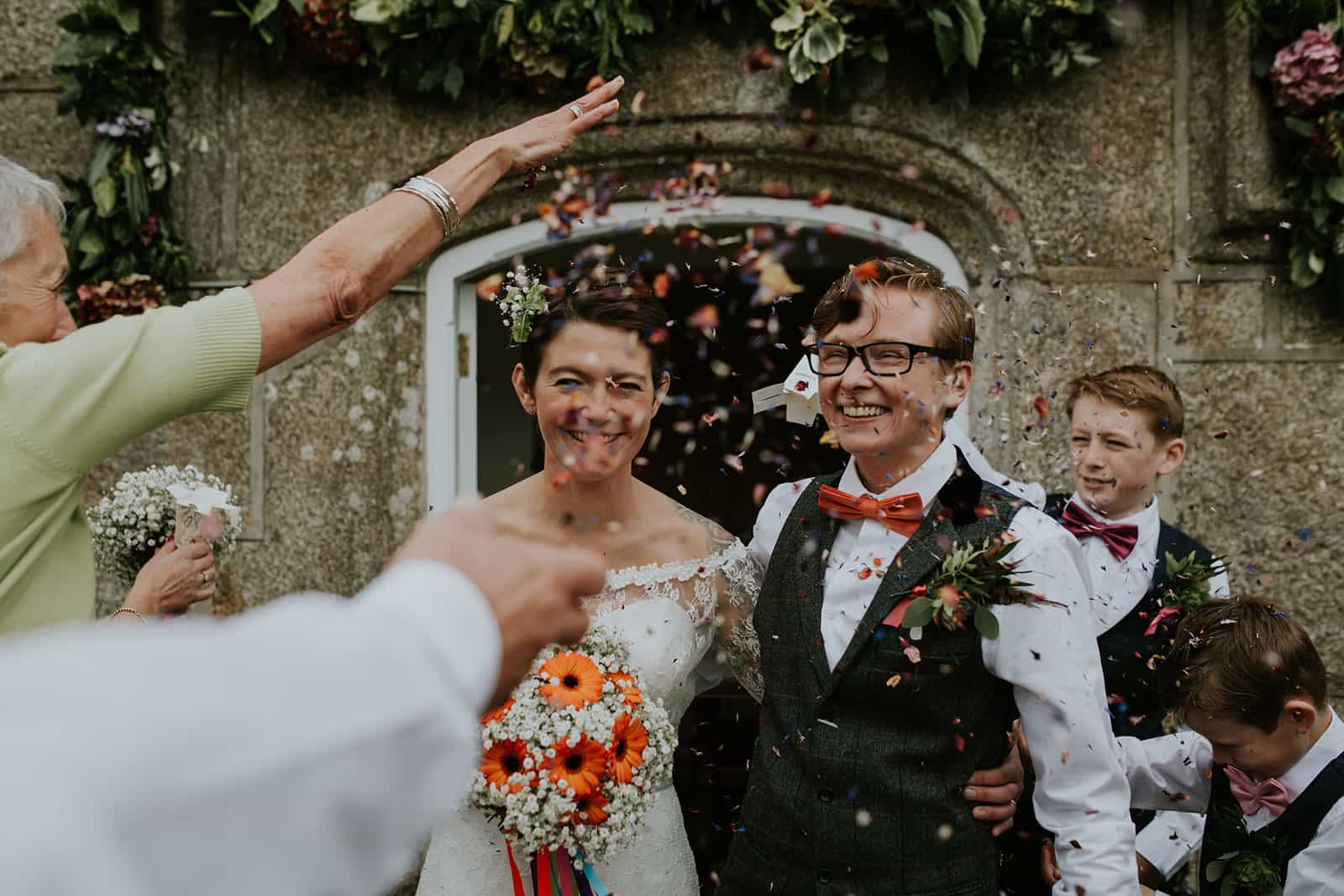 The wedding industry is always evolving, which means that trends are constantly changing. We hope that our list of 5 wedding trends has given you inspiration! This is just a little taste of what you can expect to see in 2022, but you now know what to look out for!
If this post has piqued your interest and you would like more information about any of the wedding trends or have questions, feel free to reach out. We would be happy to help with anything from finding suppliers and venues all the way to helping plan your wedding day in the beautiful county of Cornwall, a popular destination wedding county. Destination weddings can be challenging to plan, and we would be delighted to help.