3 fun mobile wedding bars to get the party started!
There are so many brilliant wedding suppliers in Devon & Cornwall and you're in the right place to start searching. Discover the many brilliant, quirky and altogether fun mobile bars… here's our top 4!
The Buffalo Bar
The Buffalo is perfect for those looking to make a statement on their wedding day. A shiny throwback to the sixties, she is a vintage mobile bar, she's a 1964 Airstream Tradewind one that has undergone a two-year process of restoration, renovation and conversion into a uniquely glamorous mobile bar.
This mobile bar offers a variety of packages to suit all budgets and tastes. At eeek! we love her, perfect for a festival wedding and is sure to impress your quests.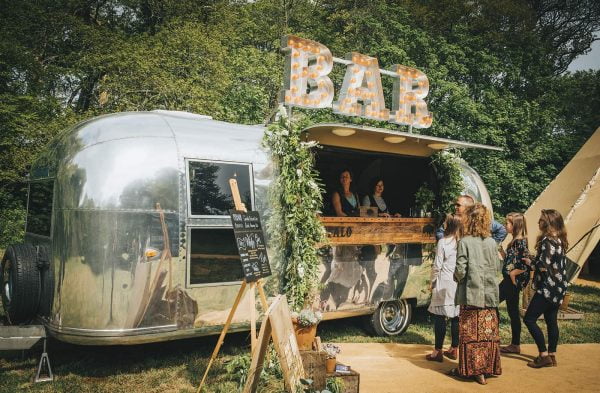 Find out more about The Buffalo Bar
Bring me bubbles!
The Bring Me Bubbles team have beautifully restored a 1969 Citroen H van which is now ready to serve chilled Prosecco, cocktails, premium lager or full bar option for your special day. Perfect for those dreaming of a wedding alfresco style, guests are guaranteed to remember this charming mobile bar!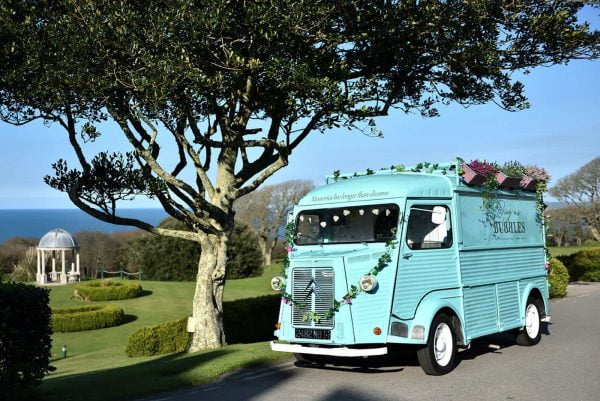 Find out more about Bring me bubbles!
Vintage-camper-bar
Meet Lottie the 'Champervan' and so much more! Select the unique 'Two in One' package to really make the most of the Campervan experience Lottie will be your fabulous mobile bar at your drinks reception and then later she will transform into a pho-booth ready to entertain guests. Grab a prop, jump in front of the camera, and pull your best pose!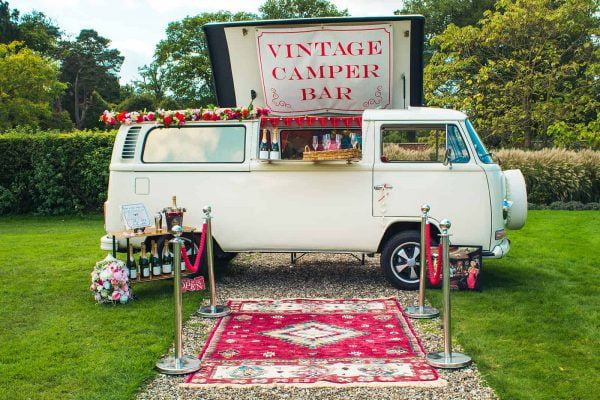 Find out more about the Vintage Camper Bar