3 Brides, 3 Bridal Hairstylists
Your 'wedding day do'
Your hair on the day and the things to consider. Of course, your chosen wedding hair expert will help you but the main points to consider are:
Your wedding hair should reflect you, your personality. The style you choose has to feel comfortable, so how you wear your hair usually is a great starting point. The style you choose must work with the style of your dress. If you are planning on accessories make sure you stay true to your own personal style. And finally, your 'wedding day do' must fit with the theme and vibe of your big day!
Choosing your bridal stylist
The search for your bridal stylist will probably start online and a stylist with a strong bridal portfolio that you like the look of will most certainly stand out! Hairdressing is a creative process and your chosen stylist will want to work with you creating different styles until you reach the perfect look.
Three Testimonials from three brides
Now remember your stylist on the day will not only make you look beautiful but also and most importantly offer you support as the butterflies and the excitement grows! Here are three stories from three brides.
Amy and Neil, are creatures of comfort, their dream was a cosy retreat, somewhere to celebrate with their eight guests in comfort and style. The deeply enchanting Hotel Endsleigh was the perfect choice.
On the day Emma of HairbyEmmac created effortlessly beautiful curls for Amy's intimate day. Amy also chose to wear accessories a crown and veil which were put perfectly in place by Emma.
"Emma stayed with me right up until the moment I walked the garden path to be married and offered much needed moral support during the jittery moments."
Find out more about Amy and Neil's day at Hotel Endsleigh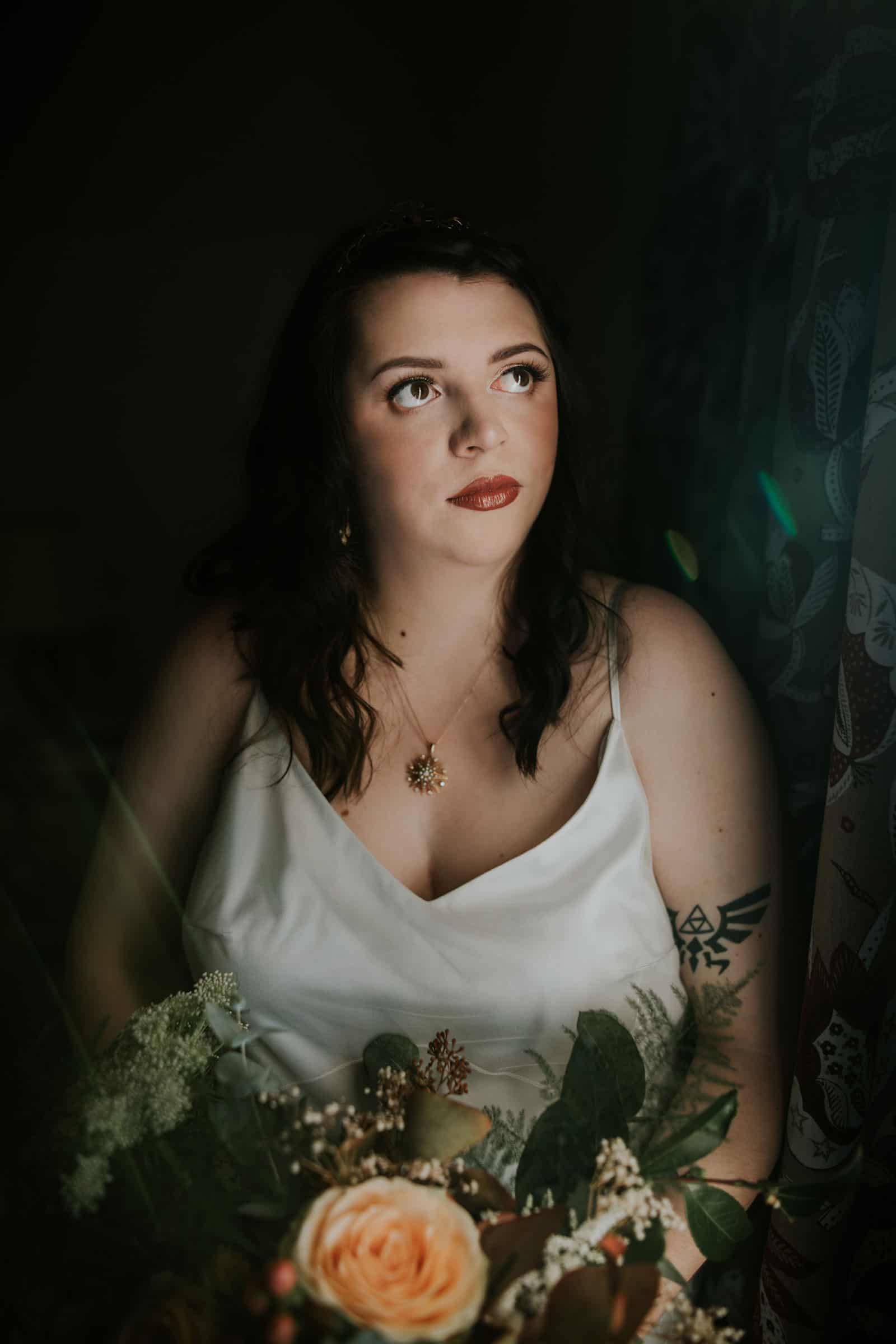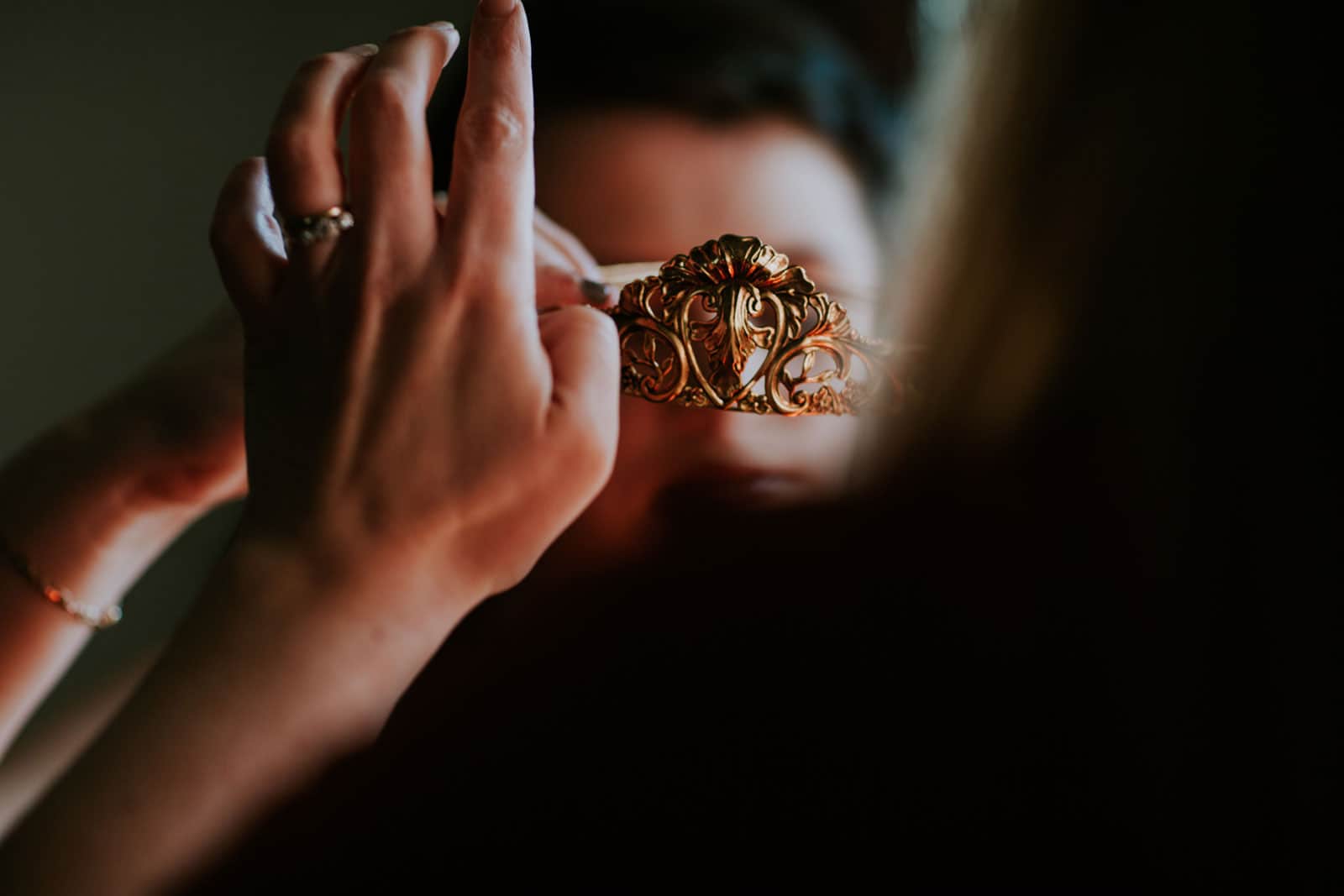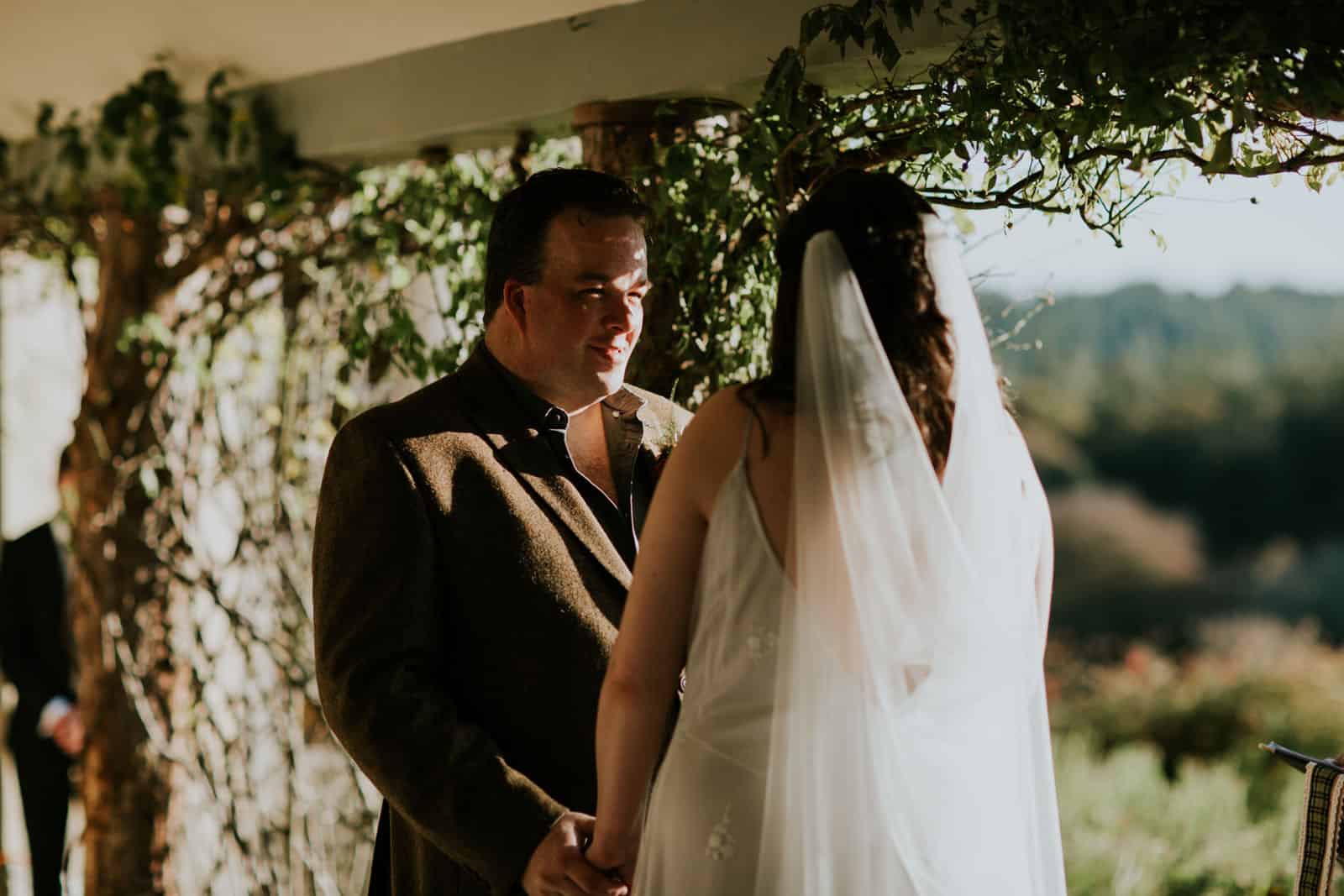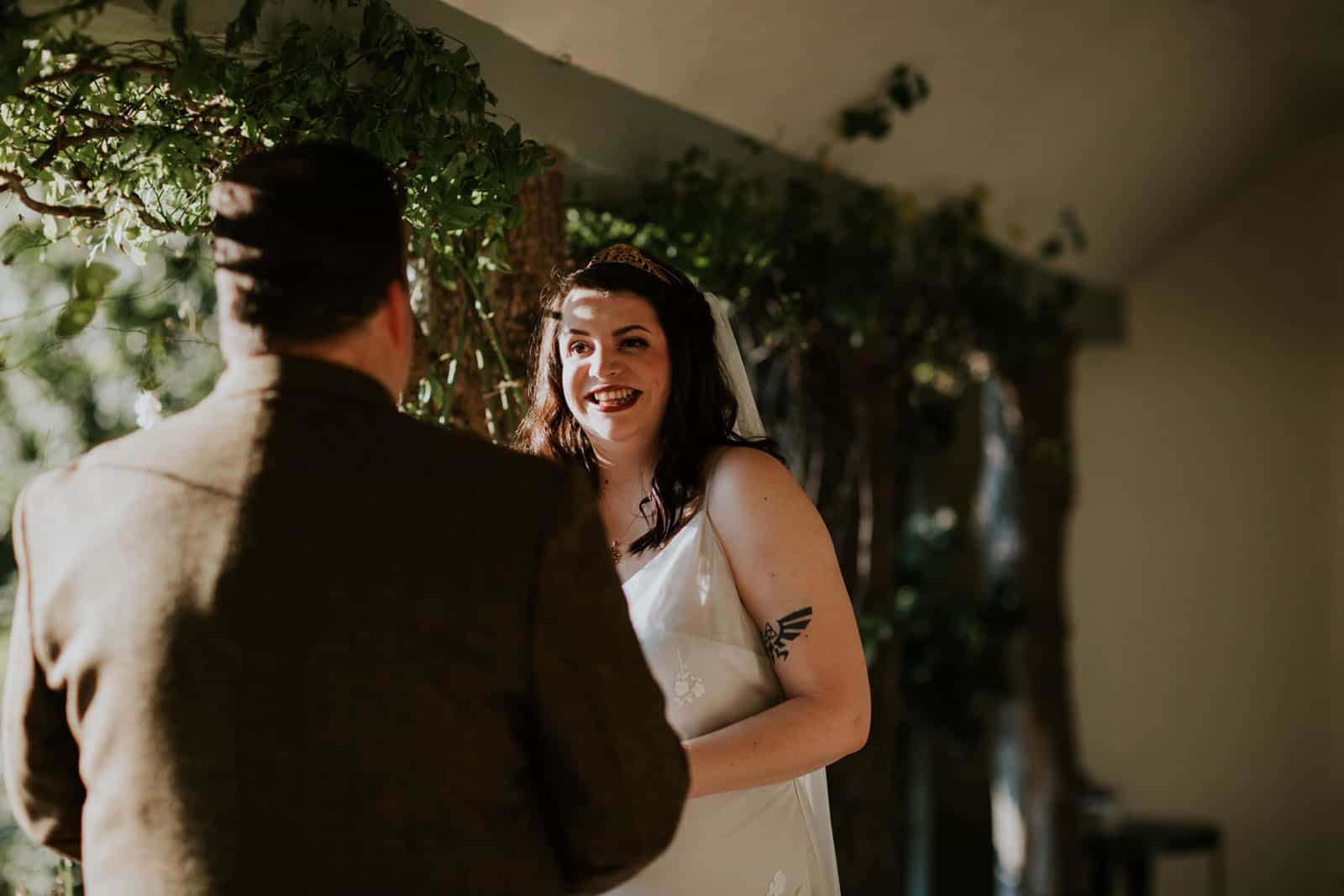 Katie and Nathan married at The Scarlet, both had a completely different idea of the perfect wedding. Nathan wanted a fairy tale big family wedding, Katie wanted to elope in Cornwall! So they settled somewhere in the middle with just eighteen guests at The Scarlet
Katie decided very last minute to book a hairdresser and used Instagram to find a few different people she liked the look of.
"I came across Kimberley and checked out some of her recent work and loved it! I messaged her and thankfully she had availability for my date so I booked with her there and then and I am so glad I did!"
Find out more about Katie and Nathan's Wedding at The Scarlet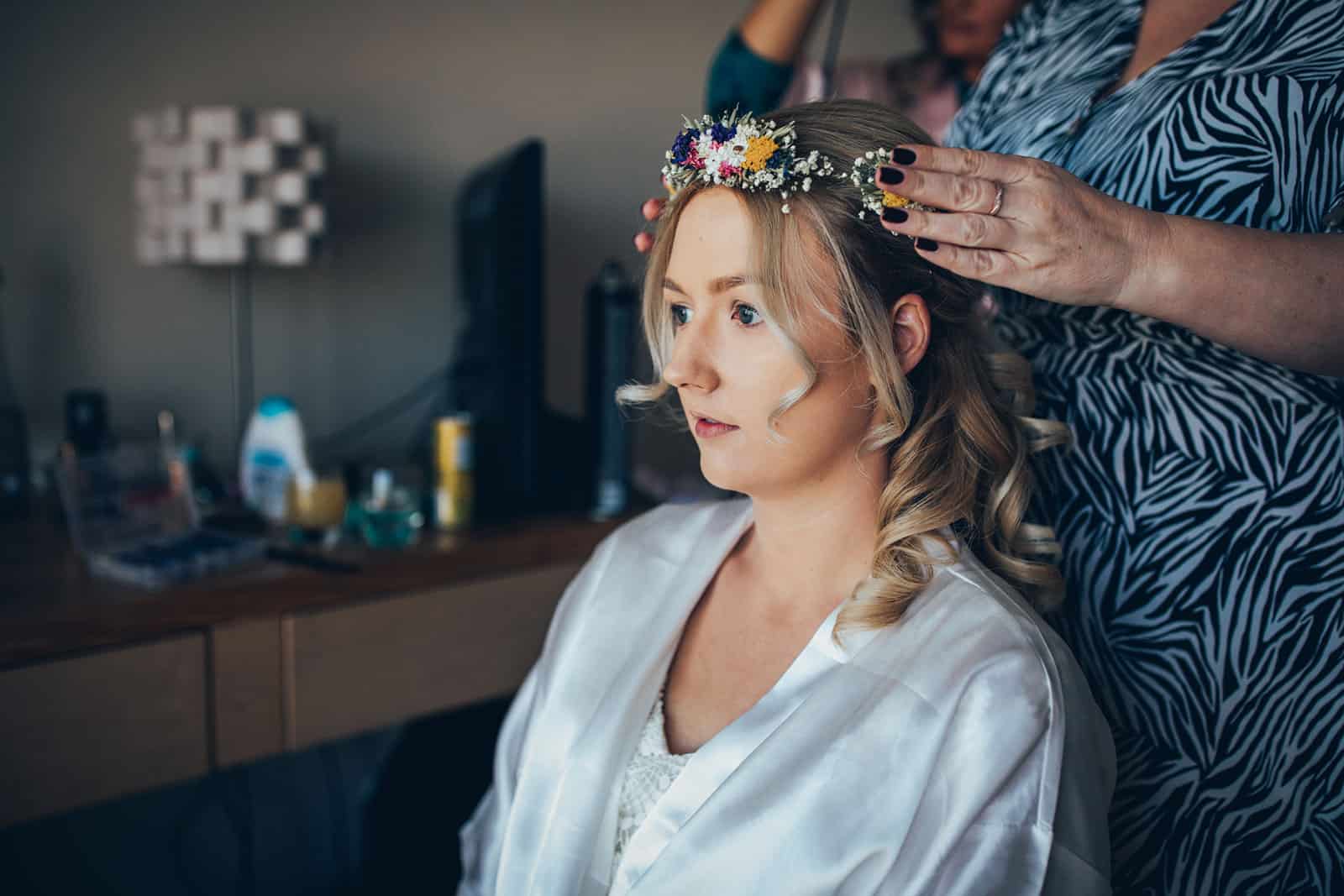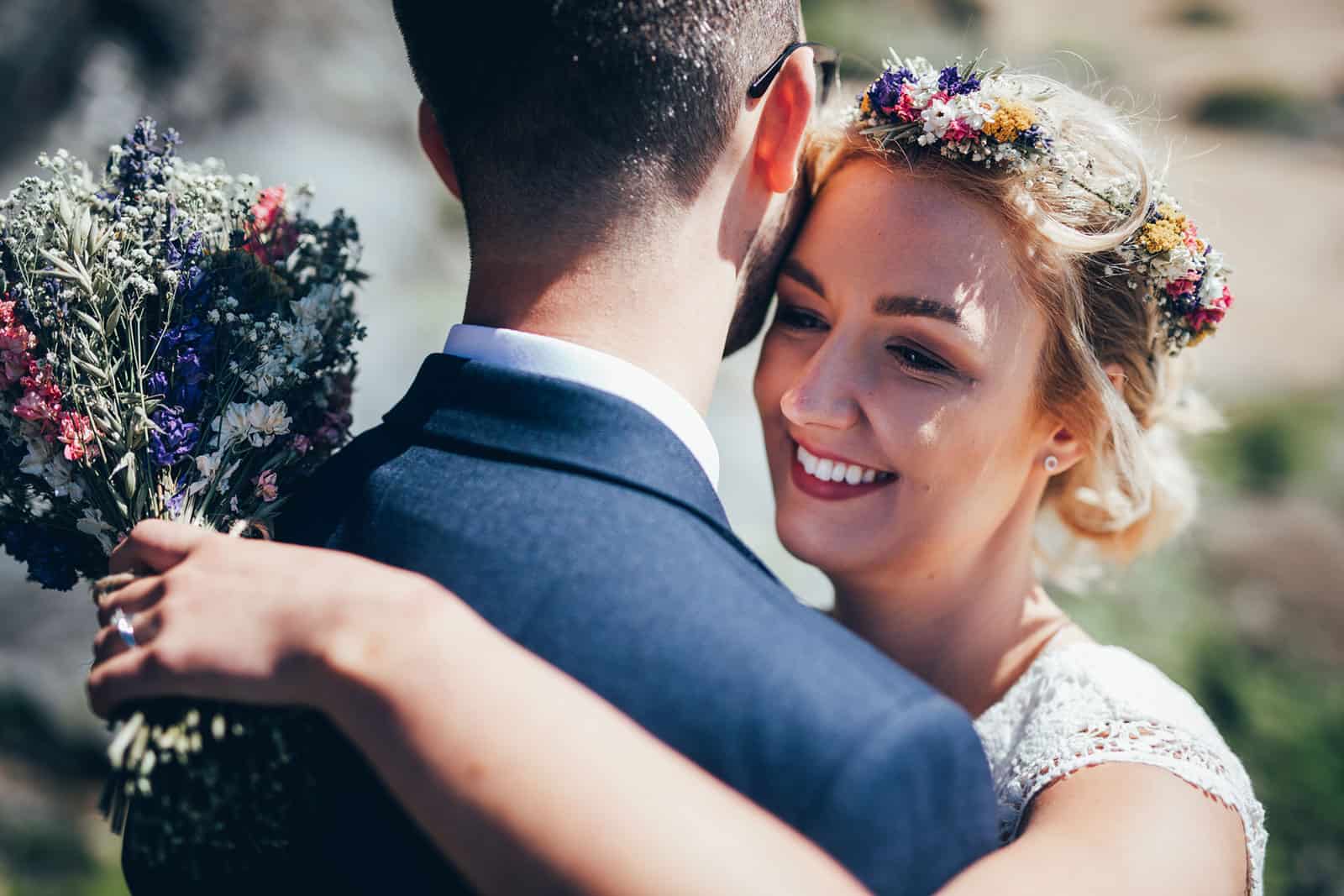 Alex and Scott married at Lusty Glaze Beach it's a very special place for them, the same date every year – the 12th July
In her hair, Alex chose beautiful lilac real roses with green foliage and a veil with a very subtle sparkle. The name behind her beautiful 'do' was Harriet of Harriet Searle Hair
"Harriet's work was exactly what I was looking for, her work blew me away, super friendly and helpful whilst maintaining professionalism. Couldn't have asked for a better hairstylist."
Find out more about Alex and Scott's Day at Lusty Glaze Beach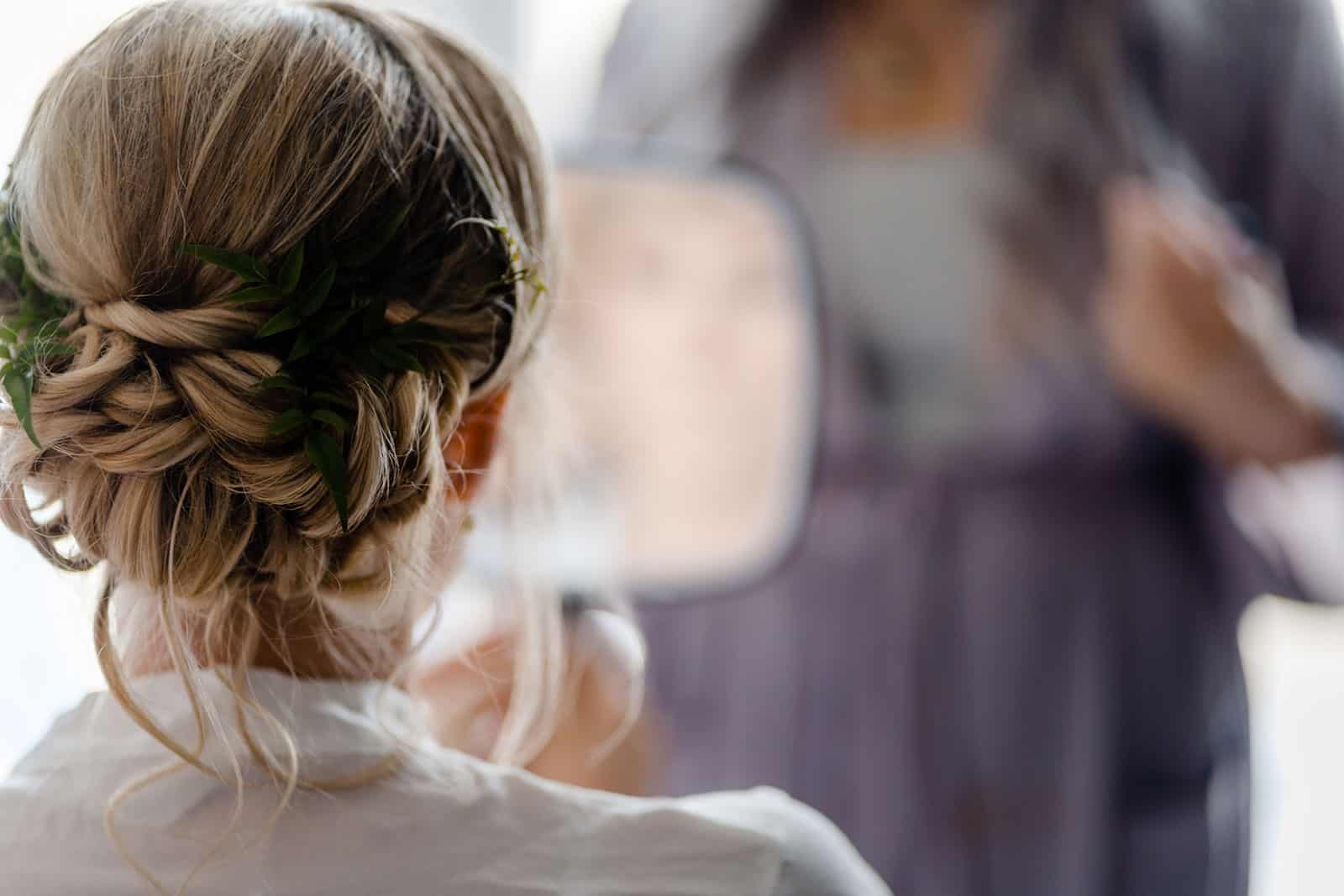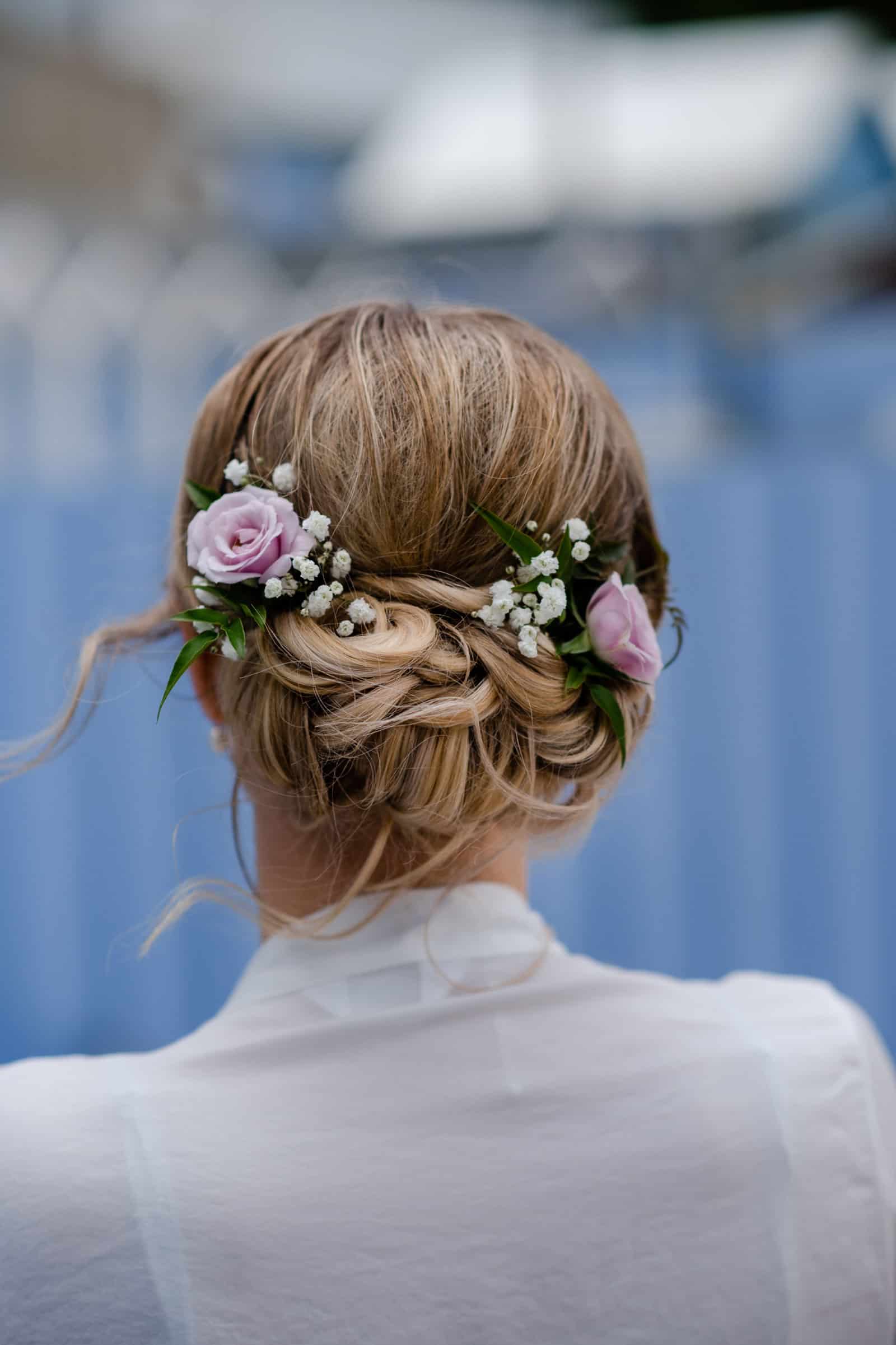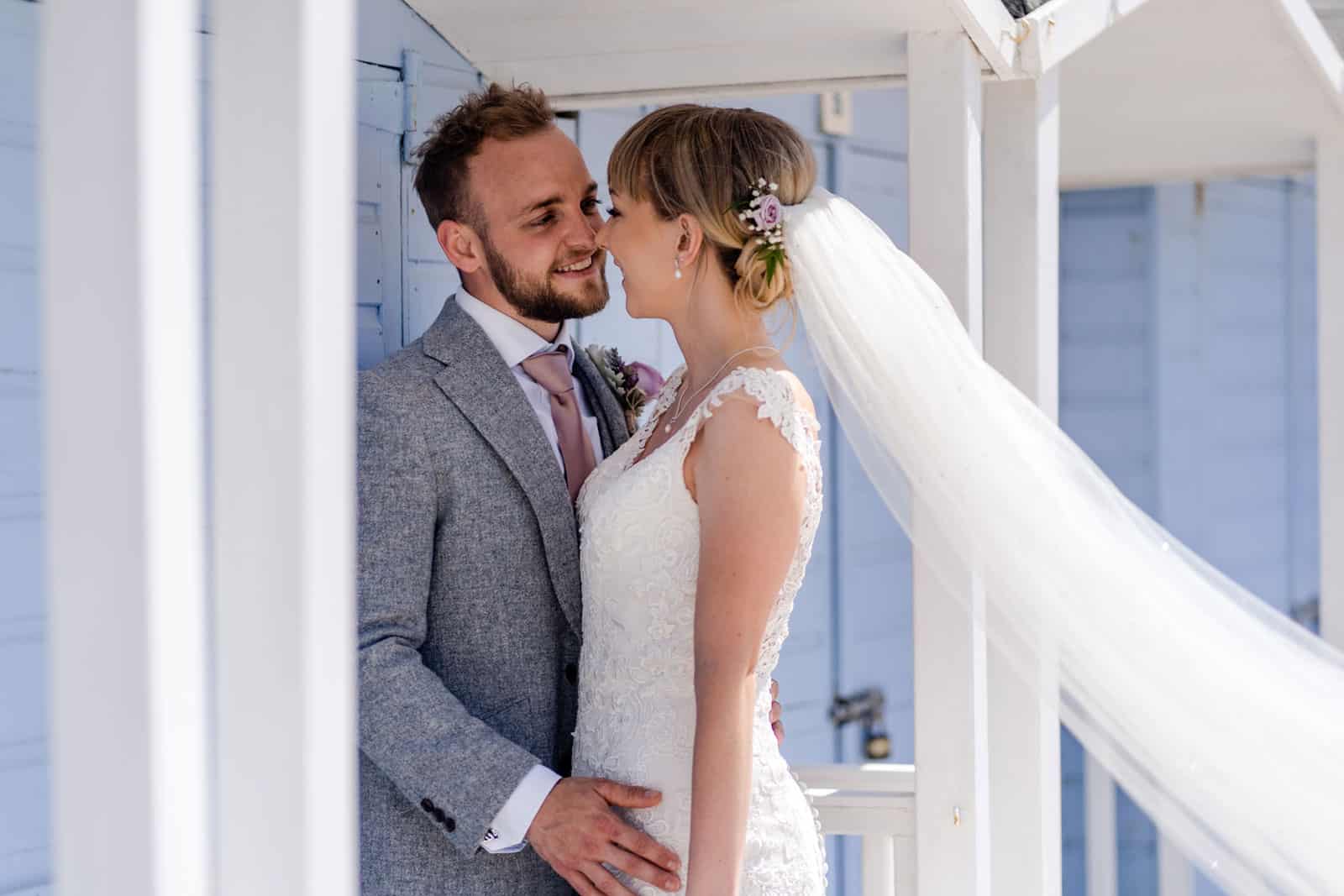 Image Credits:
Amy and Neil Enchanted Brides Photography
Katie and Nathan Toby Lowe Photography
Alex and Scott Matthew Lawrence Photography