2 Brides Share Their Wedding Flower Stories
From rustic, natural, classic, to contemporary designs from Winter, Spring, Autumn or Summer Anna of Wedding Flowers in Cornwall will be happy to create your dream wedding flowers for you. Choose from opulent displays or delicate ornamental style arrangements, whatever your vision Anna is an expert in Wedding Flower instalments and styling. In our latest blog, two brides share their wedding flower stories and both chose Anna to create their wedding day flower dream come true.
Rebecca and Simon married on St Agnes headland one of their favourite Cornish spots because of its wild romantic beauty and the incredible view of the coastline. They both wanted to have their wedding amongst nature and share it with their family and friends, some of whom had never been to Cornwall. Their minds were blown! Read more about their day here
"Without Anna, our wedding wouldn't have been as magical."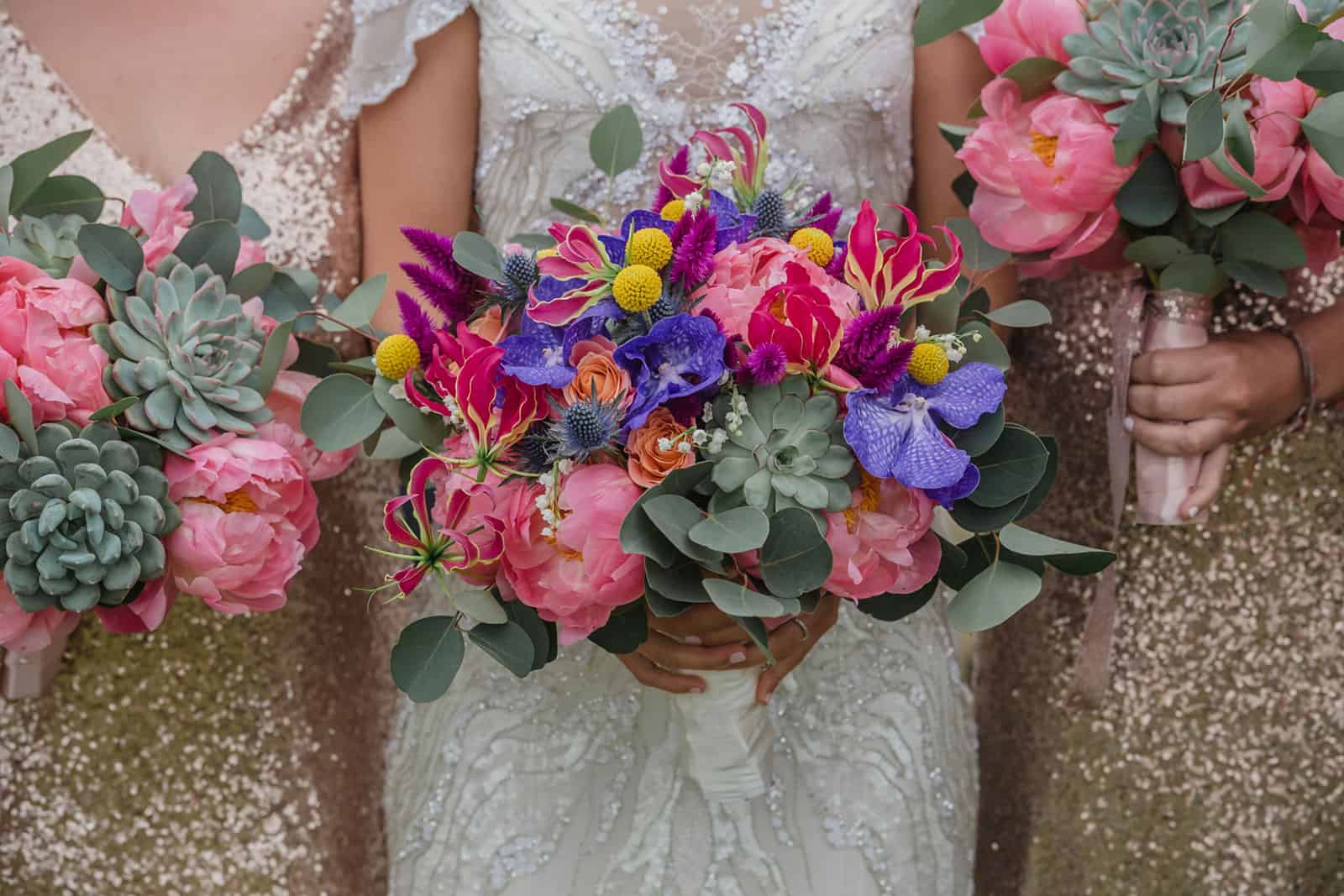 A Midsummer Night's Dream
Anna created flowers like they'd never seen before making their Midsummer Night's Dream theme a reality.
"Anna is truly so talented as she listened to what I wanted and she came up with incredible ideas. The colours were so stunning and the centrepieces and bouquets were so much bigger than we thought and it really worked! Mesmerising! Without her, our wedding wouldn't have been as magical."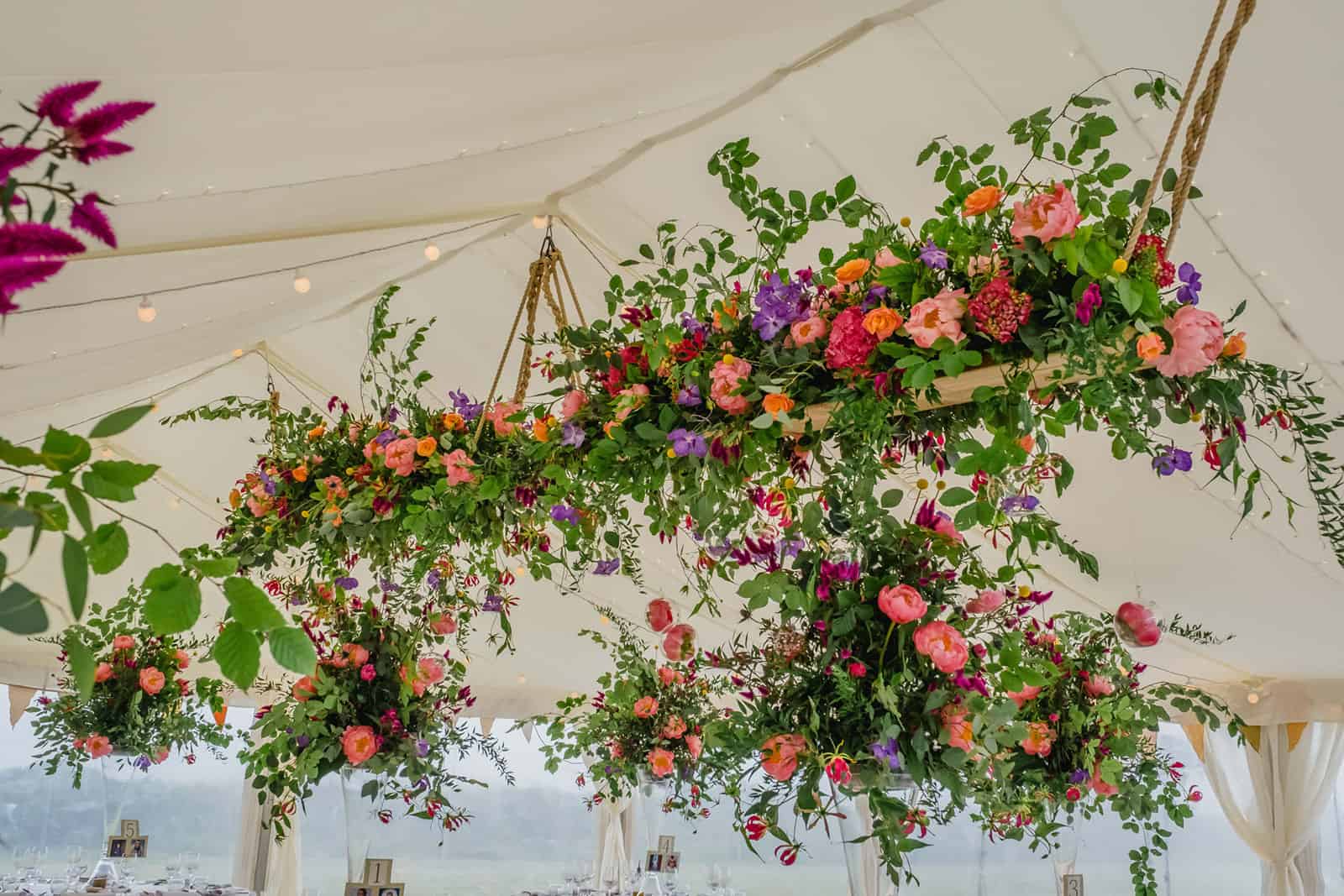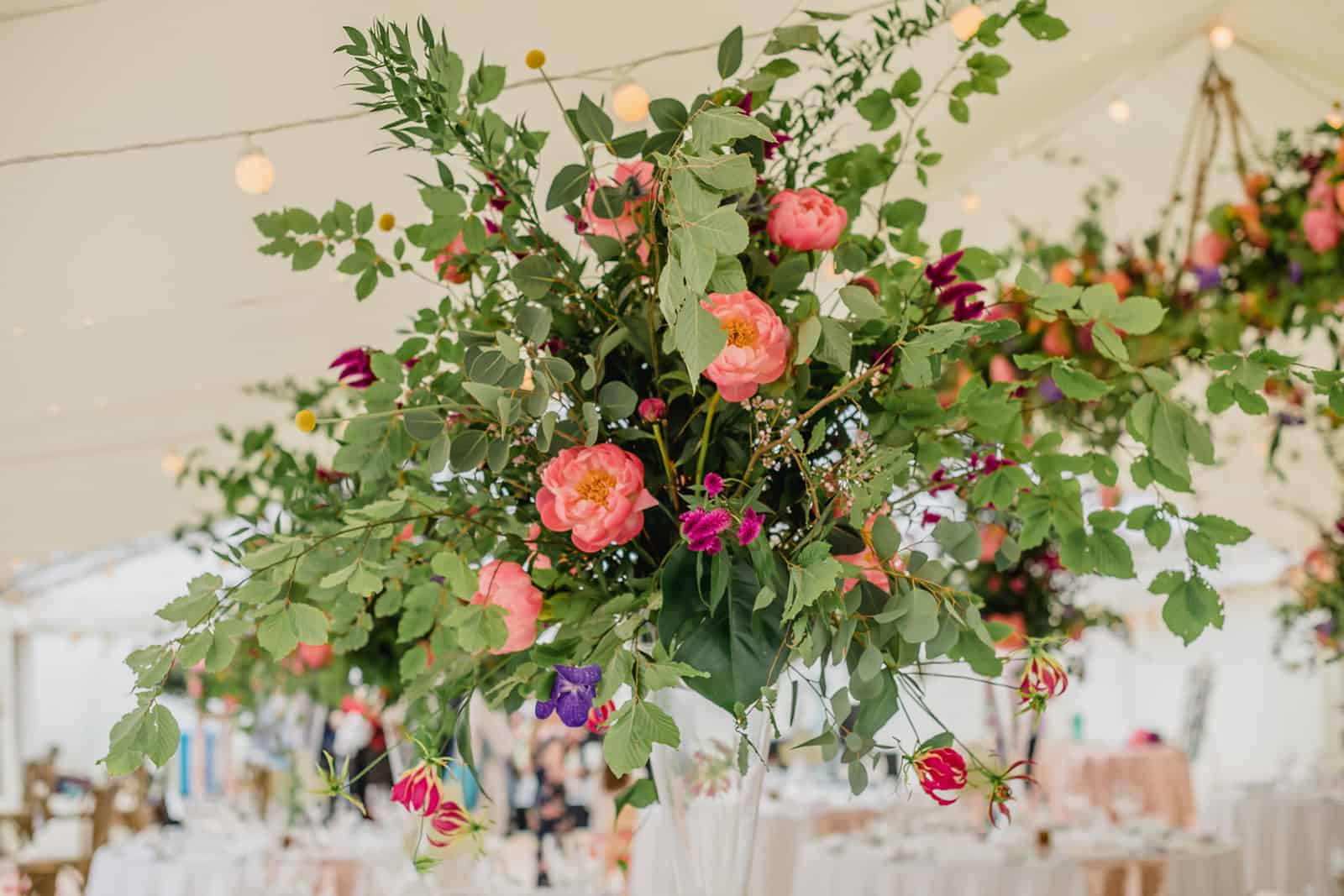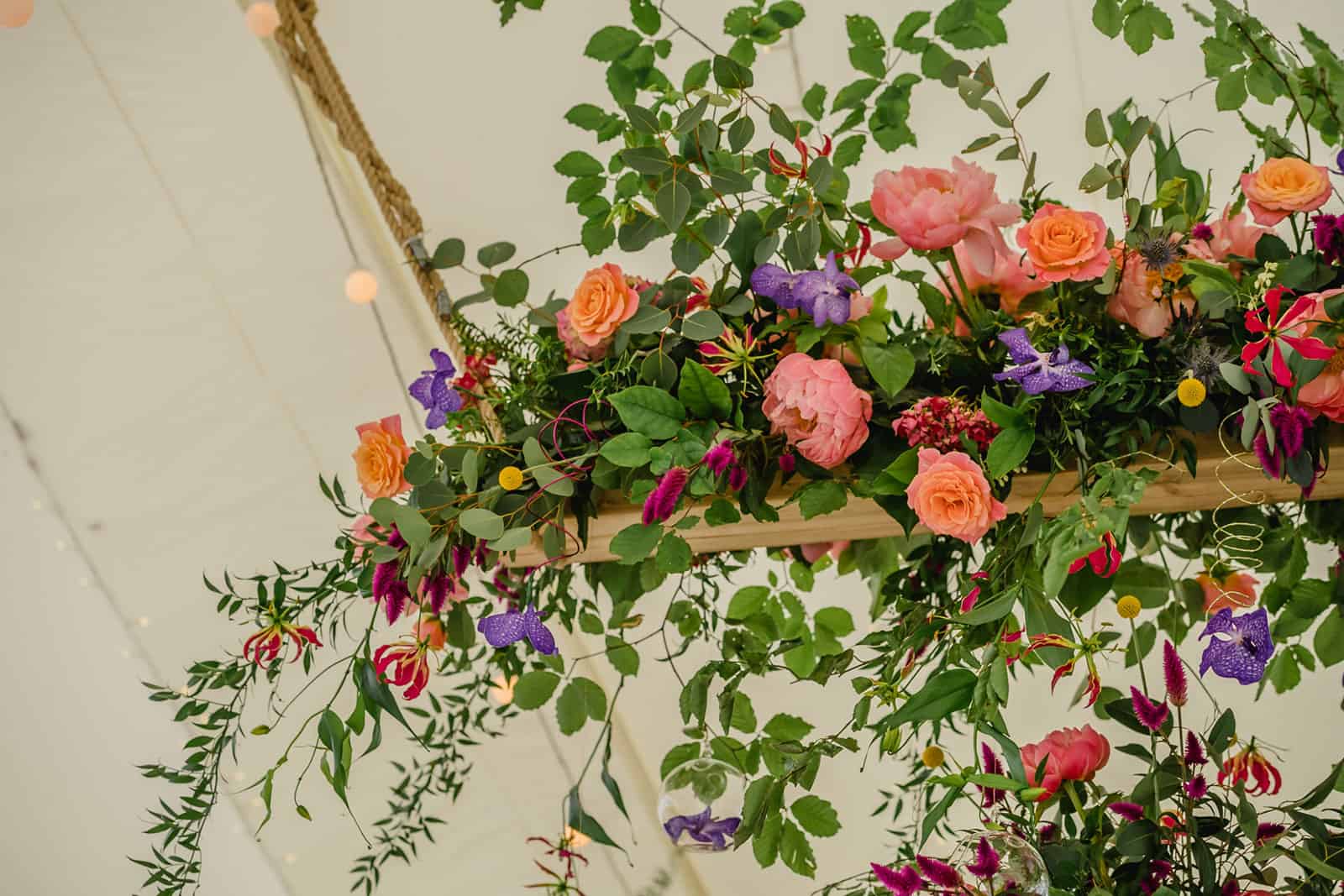 Sian and Nick married at Fowey Harbour Hotel, Fowey is a special place for Sian and Nick they have spent many amazing holidays there as well as getting engaged on a local Beach. Sian's parents just happened to mention that there had been a wedding at Fowey Harbour Hotel and that was it they both knew that was the only place they wanted to get married. Read more about their day here
"Anna from Wedding Flowers in Cornwall made the wedding!"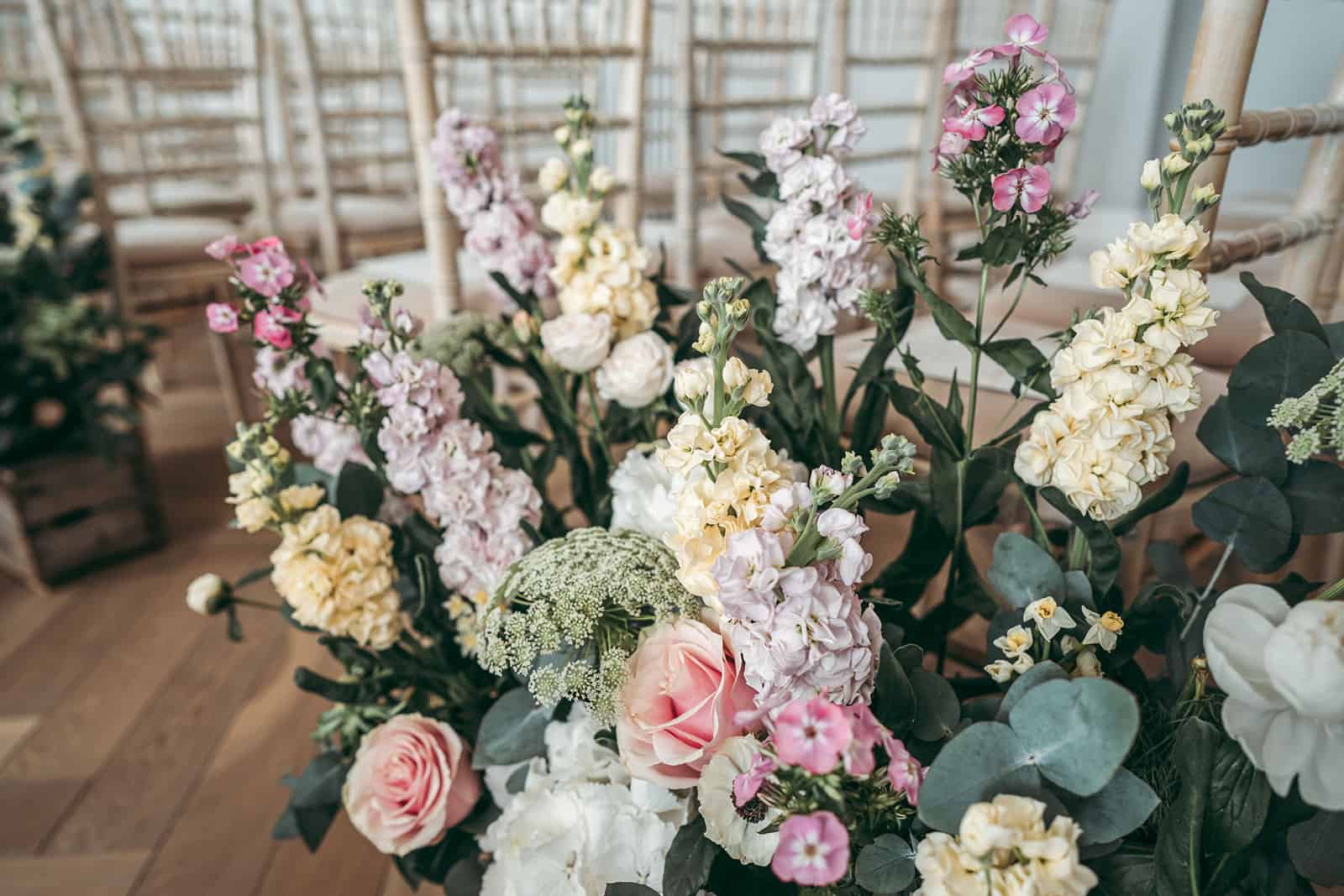 After meeting with Anna a few times before the wedding Sian was so excited about her flowers and Annas amazing ideas.
"We had peonies, stocks, ranunculus, succulents, anemones, paperwhites, cow parsley and lots of Eucalyptus. We had planters along the aisles, beautiful arrangements on the registrar's table"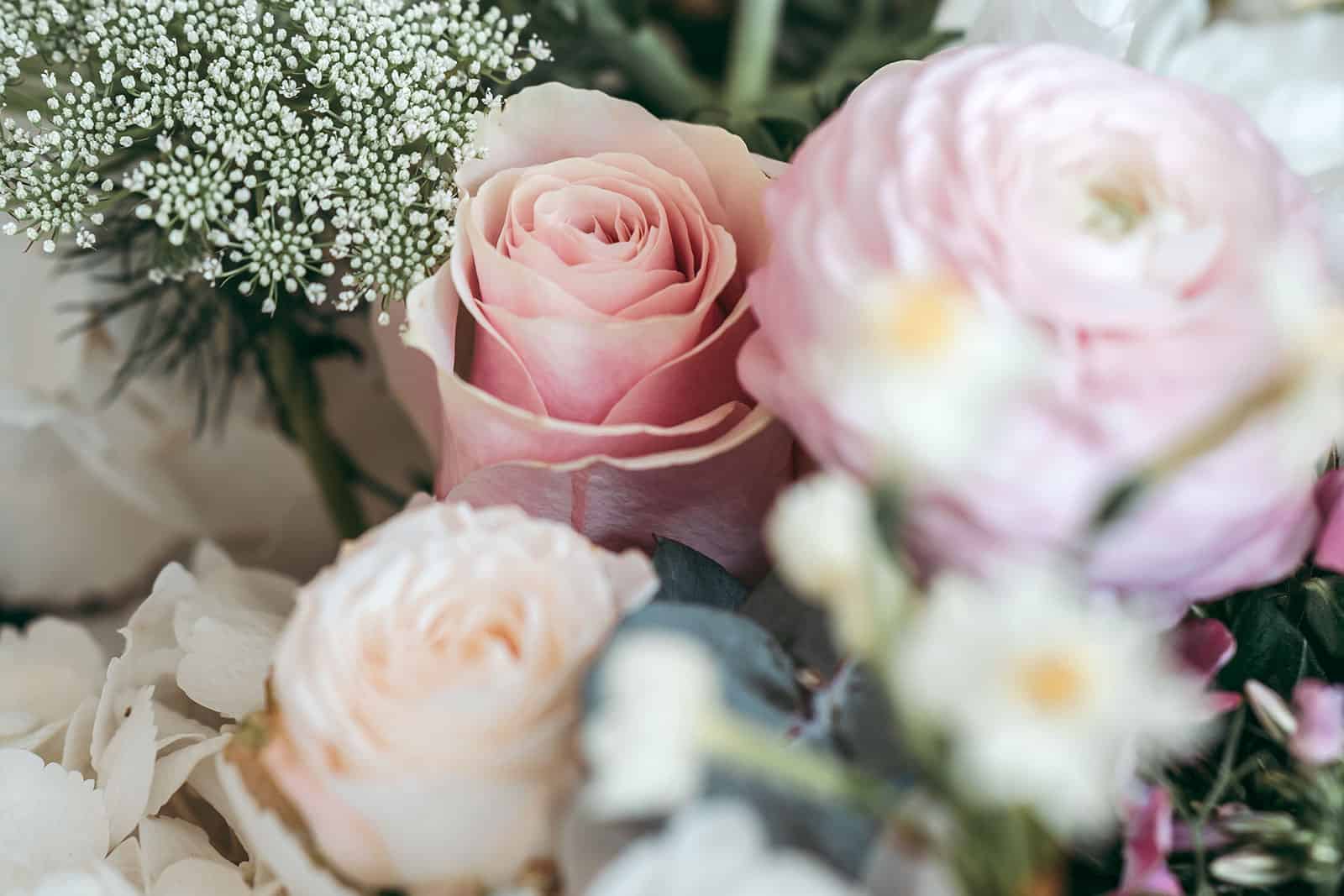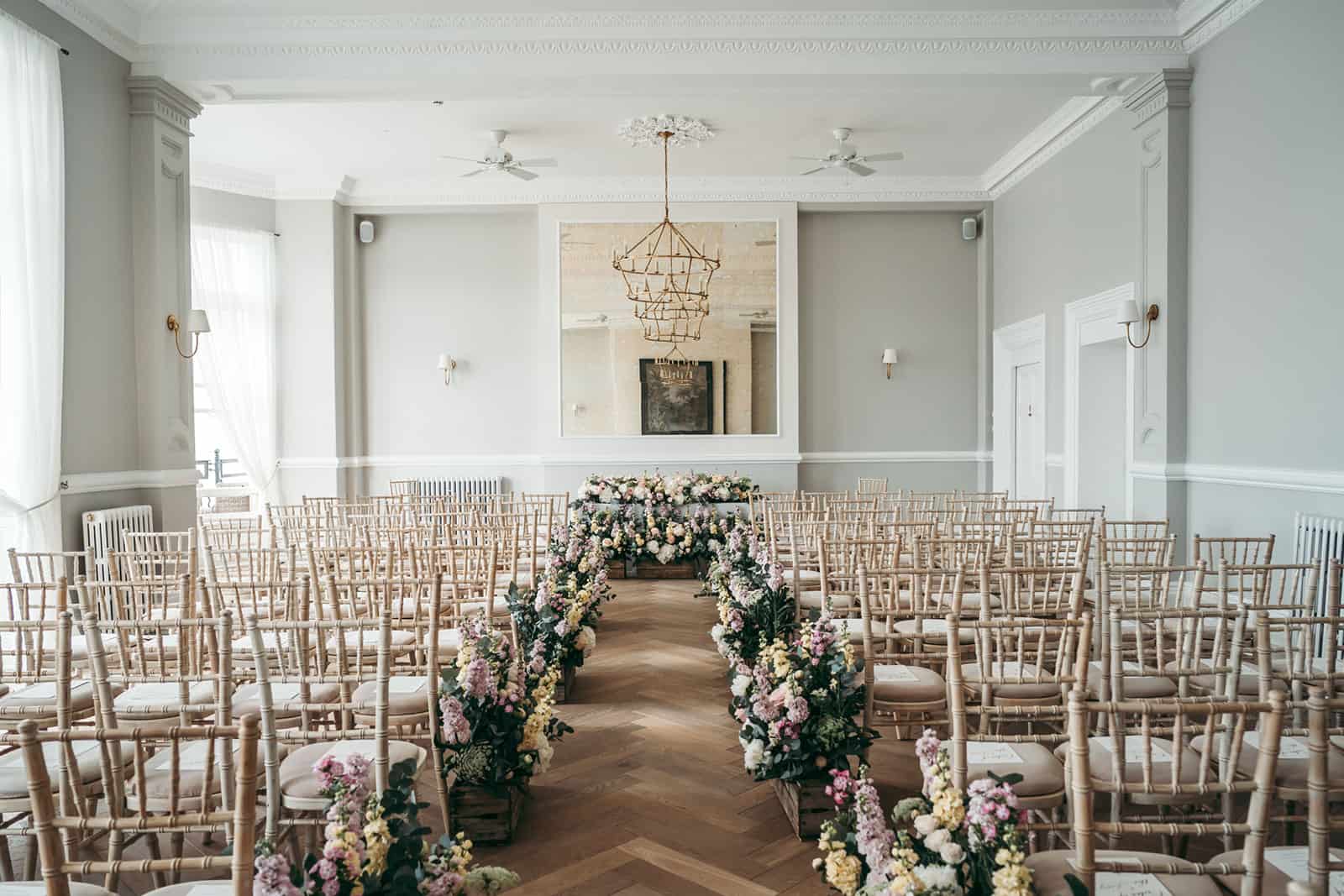 "The flowers smelt incredible and it really hit you as you walked into the ceremony room – a great distraction for me as I walked nervously down the aisle"
Anna thought of everything, Sian and Nick had mercury vases for the bridesmaid bouquets, small tea-lights throughout the marquee and two decorated bay trees at the entrance to the marquee.
Sian and Nick also arranged with Anna to move all of the flowers from the ceremony room into the marquee so they could continue to enjoy them.
"The marquee looked incredible, the table arrangements and ceiling arrangement were beautiful and all of our guests were talking about how stunning they were"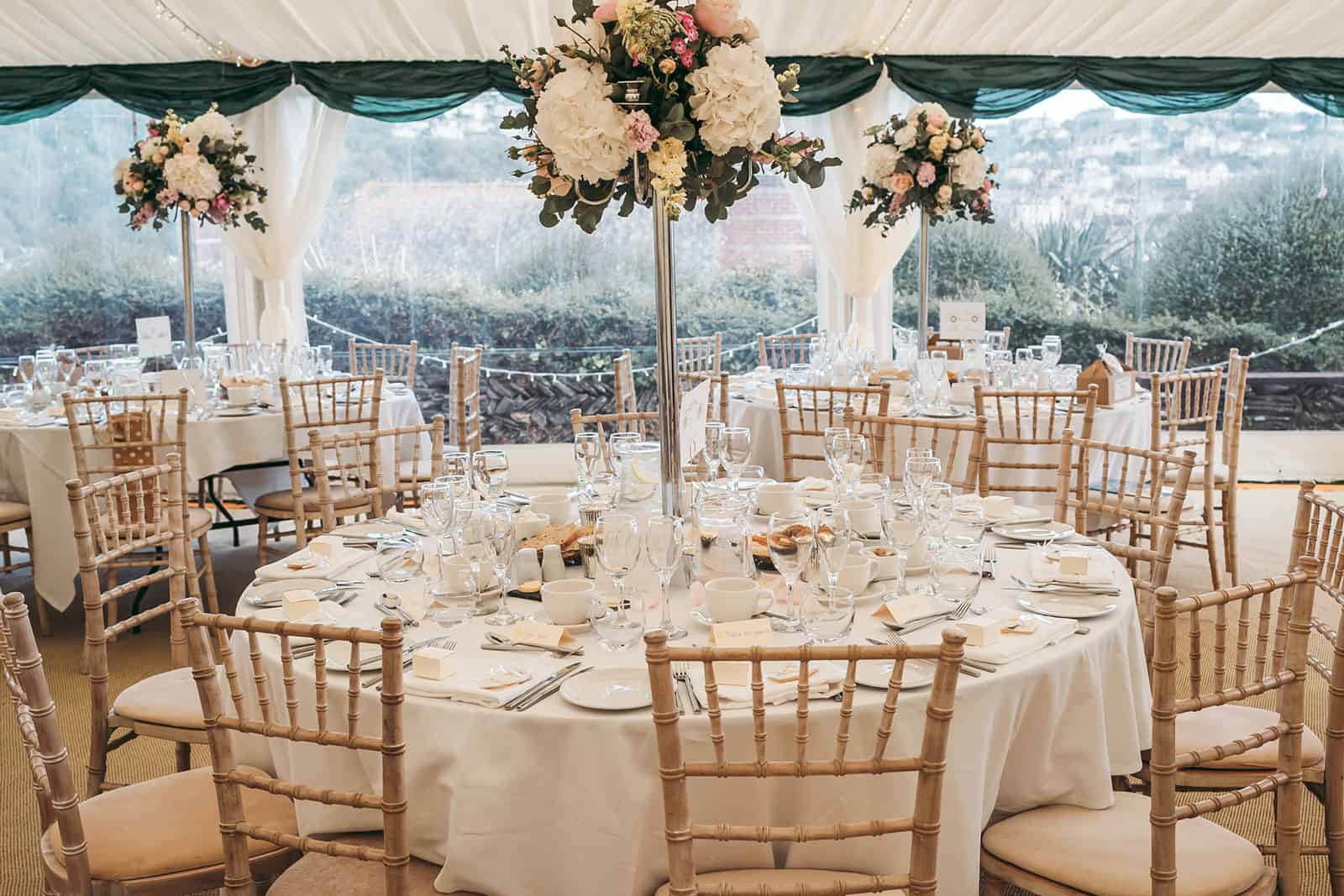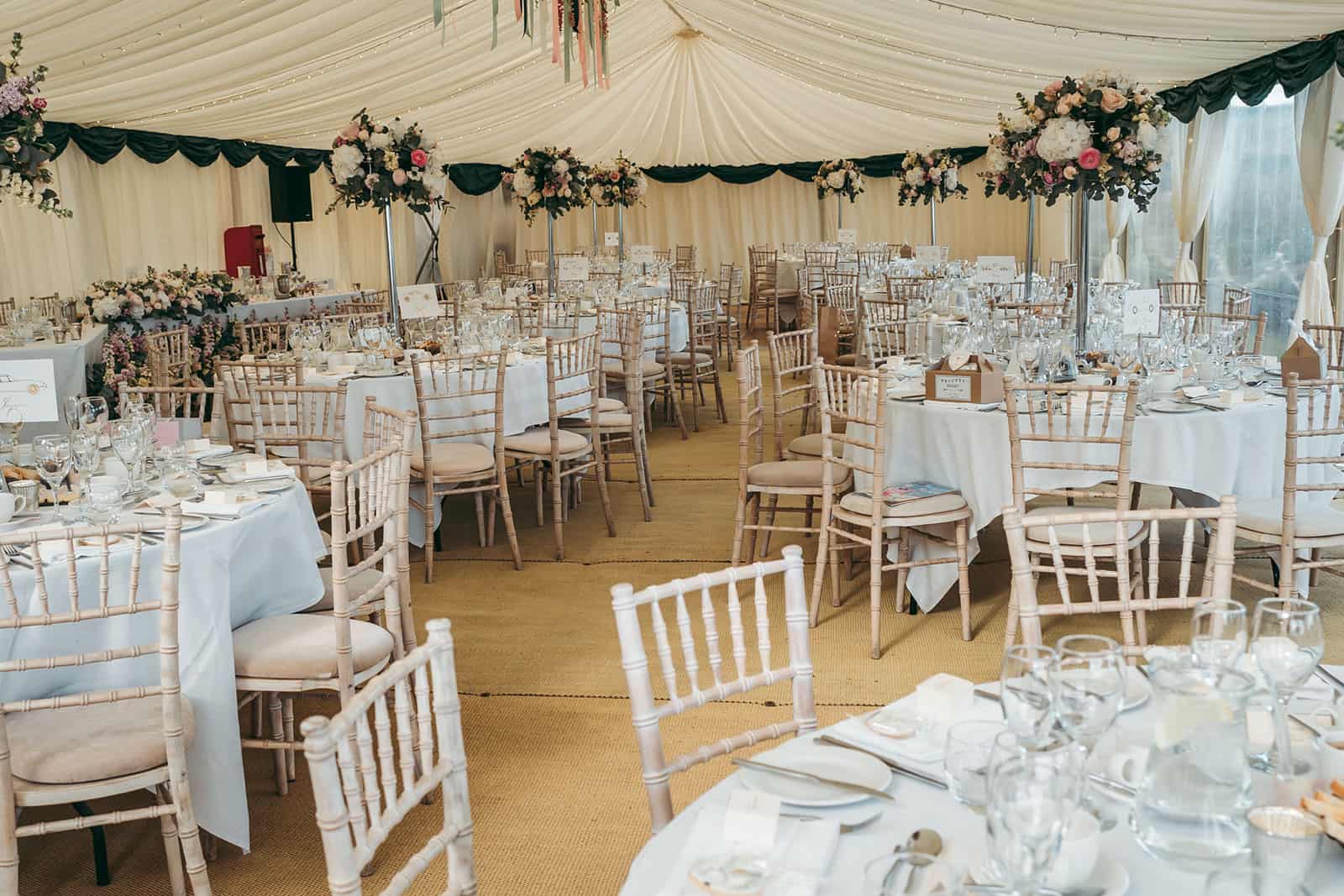 Image credits:
Rebecca and Simon's Day Laura Buffery Photography
Sian and Nick's Day Tracey Warbey Photography